Bollywood News
Shah Rukh Khan's Daughter Suhana's Photo from Recent Play Leaked
Suhana Khan's photos and snippets of several projects have often made their way to social media, and this time around, it's from one of her plays in New York
It's no doubt that Shah Rukh Khan is one of the biggest Bollywood stars. He started his career in the early 90s and has already spent close to 3 decades in the industry - and still stars as the male lead in films. Soon after he started working in films, he got married to the love of his life Gauri Khan and the couple now have three kids together, two sons, Aaryan and AbRam and a daughter, Suhana. Now, much like most other star kids, even Shah Rukh's children want to make their way to Bollywood. While Aaryan would very much like to stay behind the camera, Suhana wants to embrace being on-screen.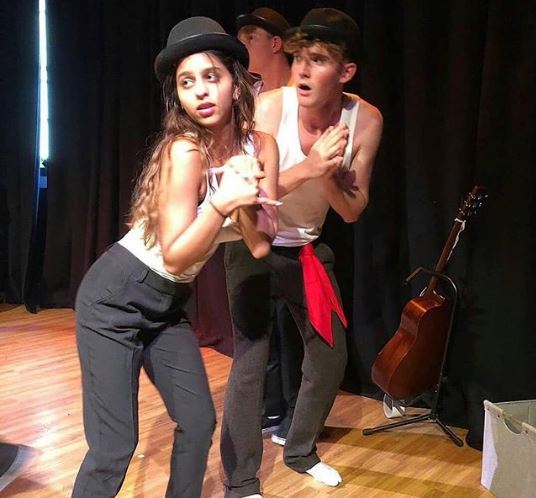 Suhana Khan performing in a stage play
Suhana recently graduated from university, but according to Shah Rukh, she is still learning the tips and tricks of acting. And while the youngster has already starred in a student film, a new photo of her from a stage performance has emerged, which has been trending. Wearing a fedora with a white top and black pair of pants, Suhana can be seen performing in a stage play. Reports suggest that the aspiring actress was a part of a play in New York, as two of her university mates are seen behind her in the photo. It looks like Suhana is working really hard to prove to her father that she is ready to make her silver screen debut and fans are equally excited.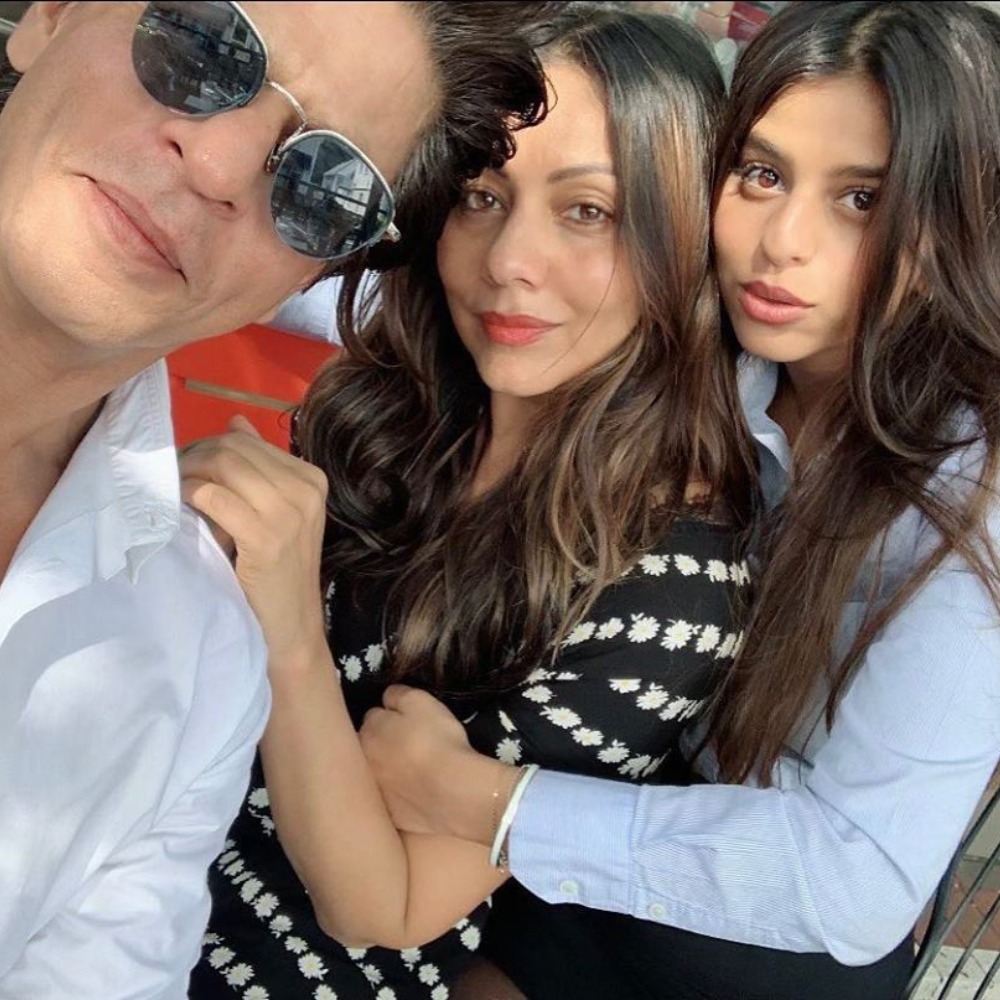 Shah Rukh Khan and Gauri Khan with daughter Suhana Khan
Shah Rukh has often spoken about his kids' interest in films. In an earlier interview, he said, "Neither my son nor my daughter have been groomed to be actors. Suhana has an inclination towards wanting to be an actor. After university, she will go to an educational institute for 3 to 4 years to train in acting. Aaryan doesn't want to be an actor, he wants to make films, become a director, and is training for it in the US. AbRam I don't know, he's good-looking enough to be a rock star."