Bollywood News
Shah Rukh Khan To Be Interviewed By Legendary BBC Talk Show Host
Shah Rukh Khan, who recently was on a talk show with the legendary David Letterman, is said to be on another talk show with the legendary BBC America talk show host, Tom Brooks.
First the iconic David Letterman, and now BBC America's legendary Tom Brooks, they both came to interview none other than  Shah Rukh Khan.
What's with the uni-focused fascination with one Bollywood legend? Not that we are implying that SRK is undeserving of the honor. He is in many ways the archetypal  Bollywood hero representative of all that is desirable in  Indian cinema. But there are actors in Hindi cinema (we aren't even going into non-Hindi Indian cinema) who have achieved far more than SRK. Amitabh Bachchan, for one. Irrfan  Khan, Aamir Khan, and Dharmendra are other actors who come to mind.
Surely they too deserve a global voice.
We know SRK has the best PR machinery working for him.  But can that machinery influence international media?  It looks like it can.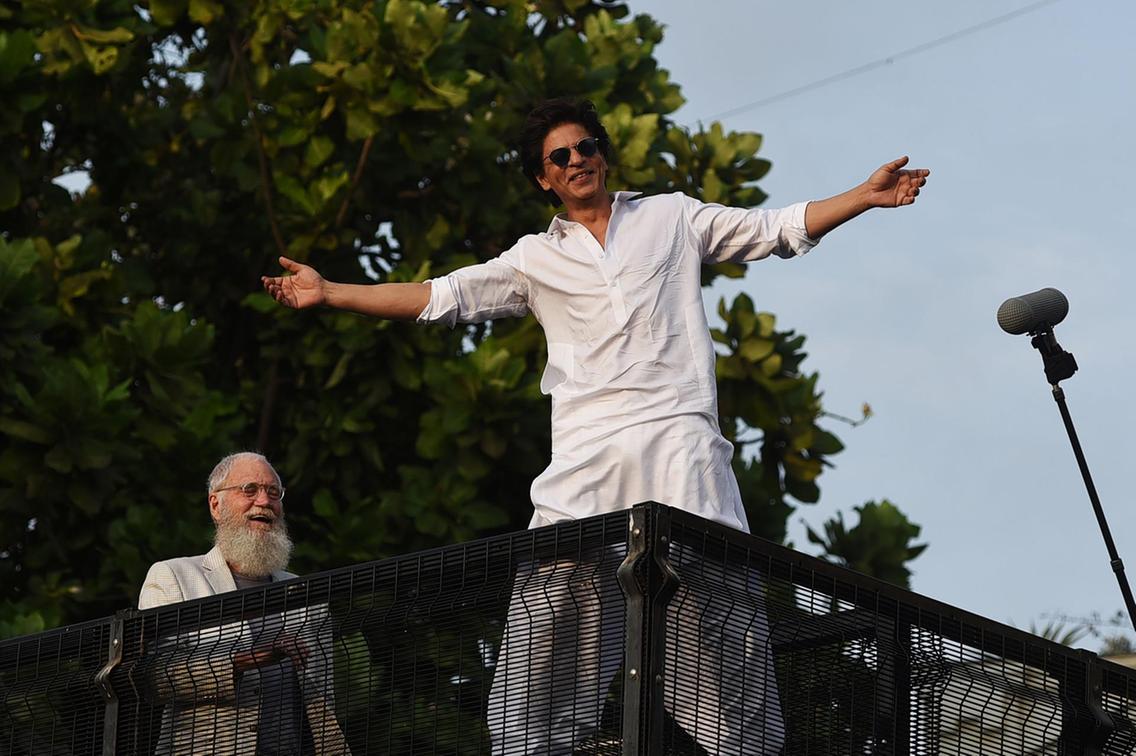 David Letterman with Shah Rukh Khan
We hear Salman, Aamir and Akshay Kumar are looking for ways to enhance their global impact and image. Maybe the next popular American talk show host would pop in for the other movers and shakers of Bollywood.
How about a female Bollywood icon, like Madhuri Dixit or Deepika Padukone?
It was on David Letterman's show My Next Guest Needs No Introduction that SRK very clearly spelled out the writing on the Mannat wall: Aryan is not interested in acting.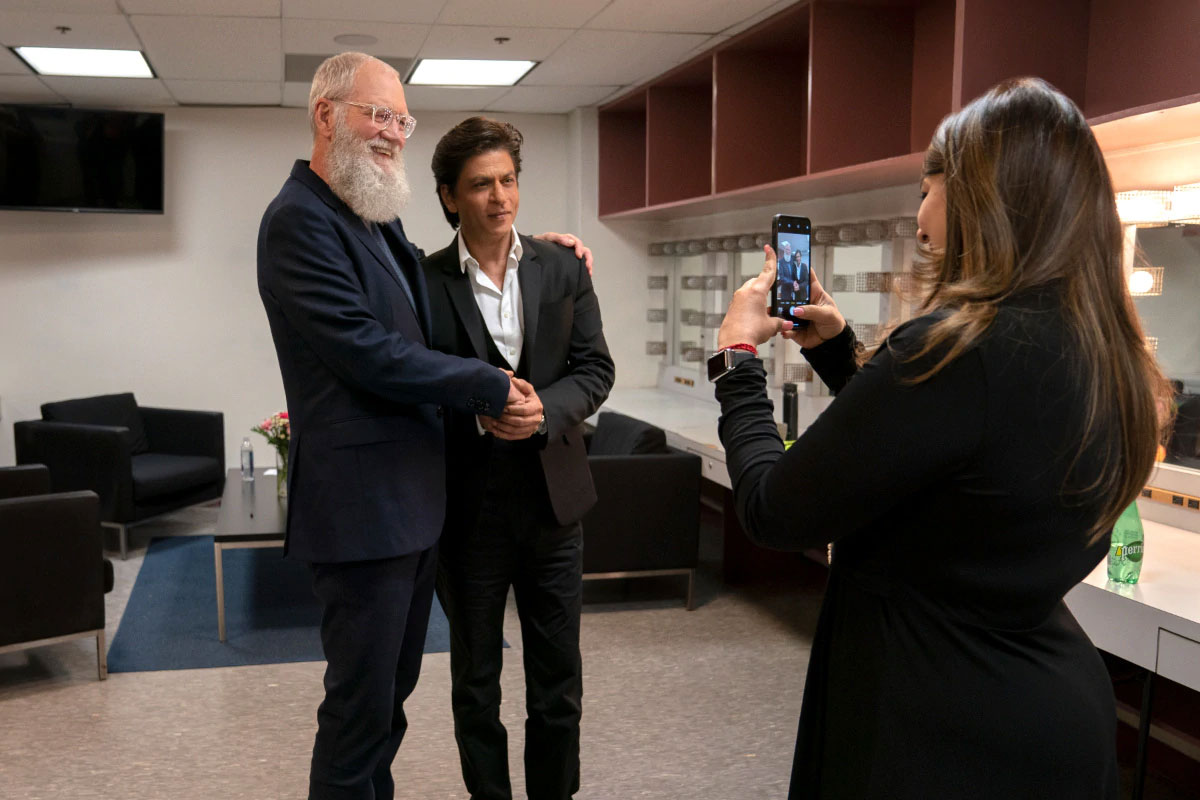 David Letterman and Shah Rukh Khan
And the reason given by Khan makes all the sense in the world.  "In India, it's like, okay, if you're a movie star's son then you might become a movie star…. He looks nice and he's tall. But I don't think he has what it takes perhaps, and he realizes it himself, but he's a good writer. He (Aryan) doesn't have what it takes to be an actor and he realizes that too but he's a good writer... I think wanting to be an actor has to come from within. Something you really need to do and find a set of skills that helps you do it and learn it. But I think I realized it from him when he said that to me….He came to me and said, 'I don't think I want to act.' His issue was, which I think is practical and honest, he said, 'Every time I'll be compared to you... and I don't want to be in that position."