Bollywood News
Shah Rukh Khan Shares Son AbRam's Reaction to His Interview With David Letterman on Netflix
Shah Rukh Khan decided to watch Netflix with son AbRam and his interview with David Letterman came up on the streaming service. Here's how AbRam reacted.
Netflix has just released the latest episode of the talk show, My Next Guest Needs No Introduction with David Letterman, featuring Shah Rukh Khan as the guest. The actor took to Instagram to post the episode's poster, while sharing an interesting anecdote of his younger son AbRam. SRK wrote, "So you finally settle down on your soft bed, with your softer littlest one & say, 'let's watch something new today...on @netflix_in …' and this banner pops up!! & the littlest one quips… 'papa it's not new...it's just you!!' Well..."
On the show, Shah Rukh Khan was his usual charming self, armed with his self-deprecatory humour, with the audience and host David continuously laughing at his responses. The actor talked about his childhood, his relationship with his parents,  his wife Gauri, parenting and fatherhood, and the fame and love he receives from around 3.5 billion people around the globe.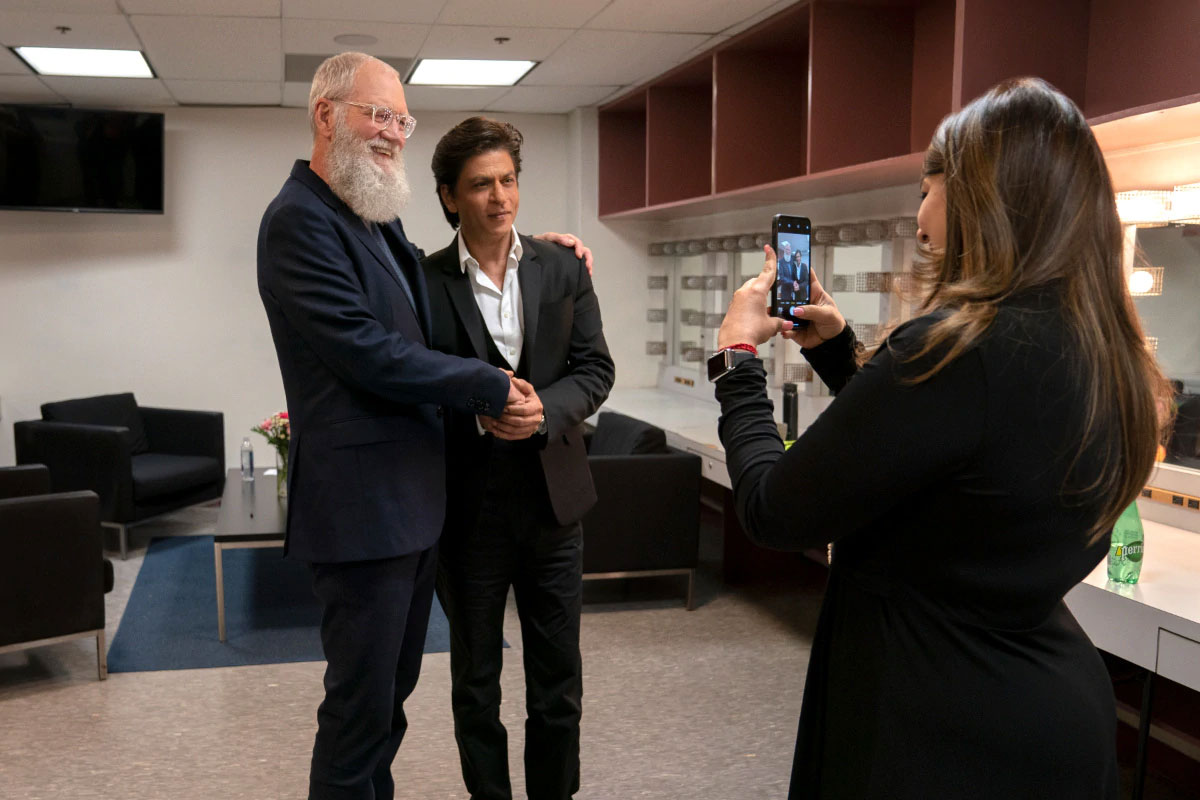 Saying that it was the love of the people rather than his acting skills that had made him such a big star, SRK said, "I have been working 27 years in the business and halfway through that I realised I am not half as talented as I think I am, so if I cannot do it with skill and talent then I better get into the hearts of people and if they're loving me, let me just be nice and good about it." Shah Rukh also revealed that he is learning to cook Italian food, in order to bond with his two older kids, who sometimes bring their friends over and want meals in the middle of the night. He was seen cooking with David in his kitchen. Later, his wife Gauri was also seen sharing a meal with the two gentlemen, revealing how she gives honest feedback to SRK about his films.