Bollywood News
Shah Rukh Khan Feels Embarrassed as Karan Johar Turns Rahul of Kuch Kuch Hota Hai
Karan Johar recently attended a 90s Bollywood themed party with friends Shah Rukh Khan and Gauri Khan in Mumbai
It was only last night that the Bollywood celebrities gathered for a birthday party with 90s Bollywood as the theme. One can only expect brilliance from Karan Johar who along with his friends Gauri Khan and Kajal Aanand decided to recreate Kuch Kuch Hota Hai trio. Karan johar dressed ina  funky jacket and printed jeans, of course, had to be  Rahul originally played by Shah Rukh Khan. Gauri Khan was Tina (originally played by Rani Mukherji) in a sparkling short lavender dress with high beige heels. Kajal Anand, on the hand, literally took Kajol's role dressed in red dungarees and a white T-shirt and short hair.
And yeah, not to forget that Rahul's guitar and Anjali's baseball stayed intact.
Shah Rukh Khan thought of photobombing the trio with his embarrassed reaction regarding the 'remake' of his iconic film.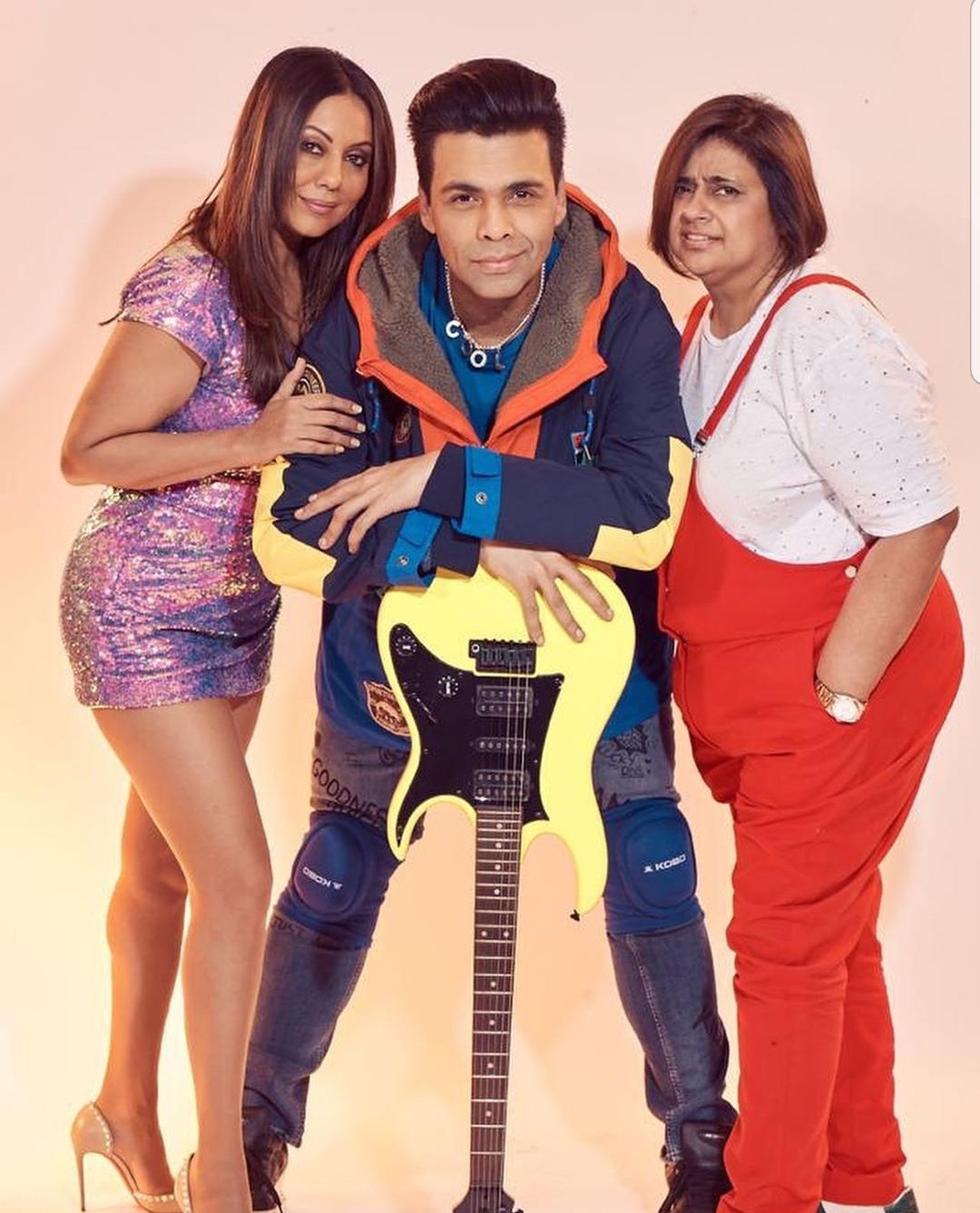 Gauri Khan as Tina, Karan Johar as Rahul and Kaajal Anand as Anjali, recreate Kuch Kuch Hota Hai trio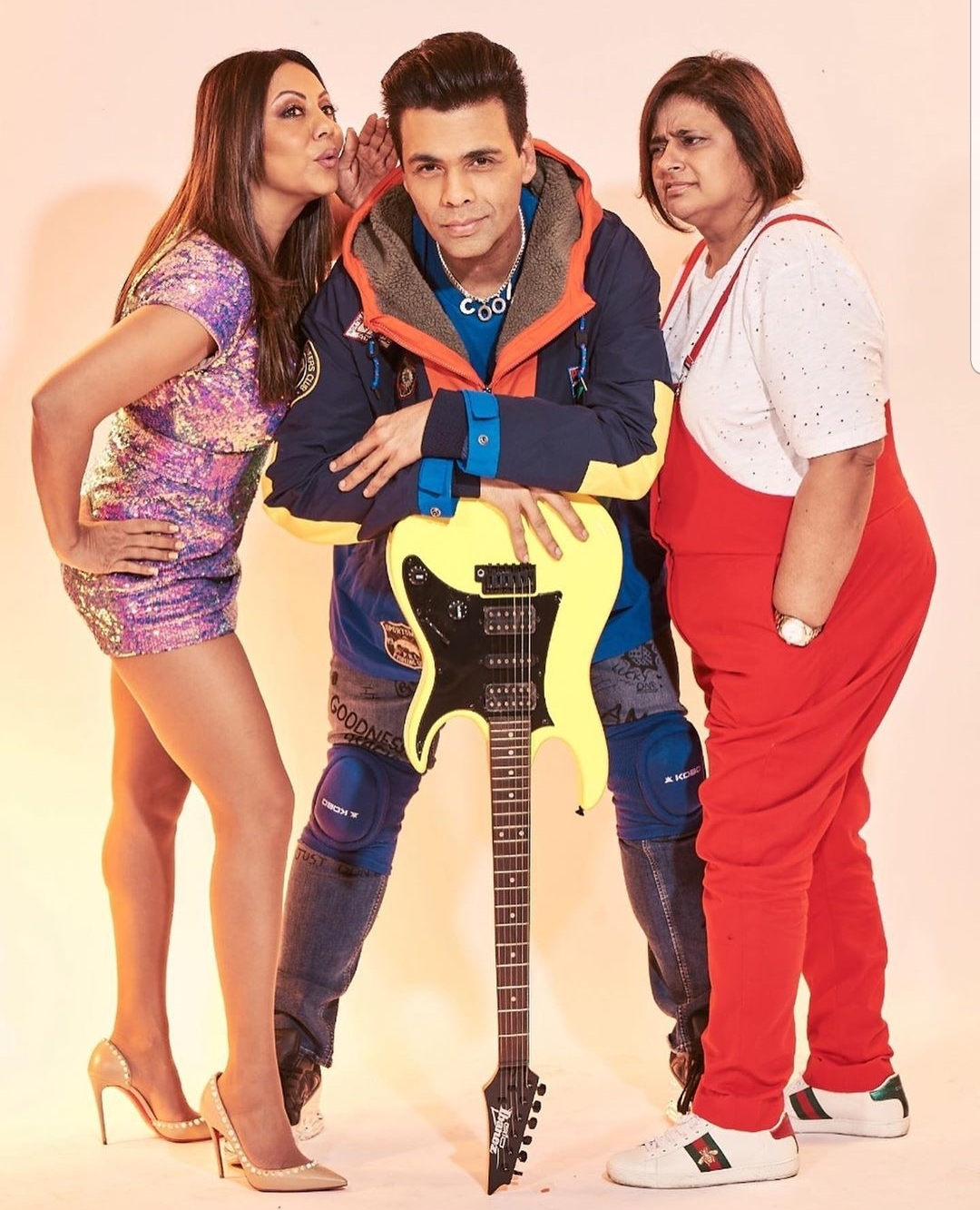 According to Karan Johar, Kuch Kuch Hota Hai was based on his real-life story as he was in love with Twinkle Khanna who was Tina to her friends. Initially, Karan Johar had approached Twinkle Khanna for the role but later it was passed on to Rani Mukherji. According to Twinkle Khanna, she still regrets not doing this role, However, she also had a feeling that the film would not have been a big success had she been a part of it. Although Rani Mukherji had already done a few films, it was Kuch Kuch Hota Hai which gave her the ultimate stardom. Salman Khan had also played a cameo in Kuch Kuch Hota Hai.
Kuch Kuch Hota Hai was Karan johar's directorial debut. Produced by his father Yash Johar, Kuch Kuch Hota Hai was also written by Karan Johar. Kuch Kuch Hota Hai was a love triangle where Rahul (Shah Rukh Khan) and Kajol (Anjali) were best friends. However, Rahul decided to marry the college sweetheart Tina (Rani Mukherji) who died after giving birth to a daughter who was also named Anjali. The little girl tried her best to reunite Rahul and Anjali. In the end, the two got married and lived happily ever after.