Bollywood News
Shah Rukh Khan Can't Explain KKR Loss To AbRam
Check out the messages and picture Shah Rukh Khan tweeted after KKR'S loss last night
On Saturday night, Kolkata Knight Riders lost to Rajasthan Royals and failed to make the crucial IPL playoffs. Shah Rukh Khan and his son Abram were present at the match in Mumbai in which the title defenders KKR failed to perform as expected.
SRK took to Twitter to promise the nation that his team will strive harder and come back stronger in the next edition of the Indian Premier League. He also had a rather hilarious conversation with his little boy Abram about the loss.
Here's the funny conversation he tweeted after the match.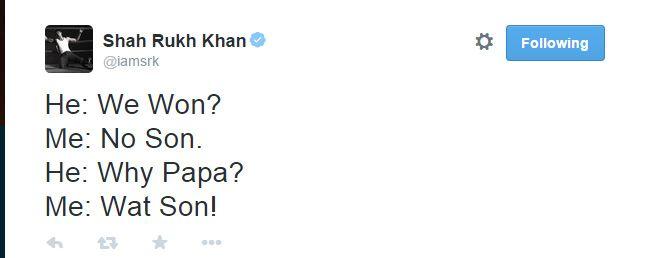 And his promise to KKR fans came right before this...