Bollywood News
Shah Rukh Khan and Salman Khan: The Rocky Friendship That Stood the Test of Time
Shah Rukh Khan and Salman Khan might have been called arch nemesis when it comes to fame and the star duo has maintained healthy relationship over the time.
Shah Rukh Khan and Salman Khan are two of the biggest superstars of Bollywood. The actors are famous worldwide and have a plethora of fans who are always cheering them on. Shah Rukh and Salman share a strong bond today with supporting each other on their careers. Salman was last seen sharing screen space with Shah Rukh Khan in his film, Fan, which also starred Salman's ex-girlfriend, Katrina Kaif. Recently, Salman wished SRK on his birthday with an adorable video.
However, the duo has had a massive fall out over the years as well. So much so, that they refused to even talk to each other, much less, attend same events. Here's a lowdown of their relationship over the years.
Working in Films: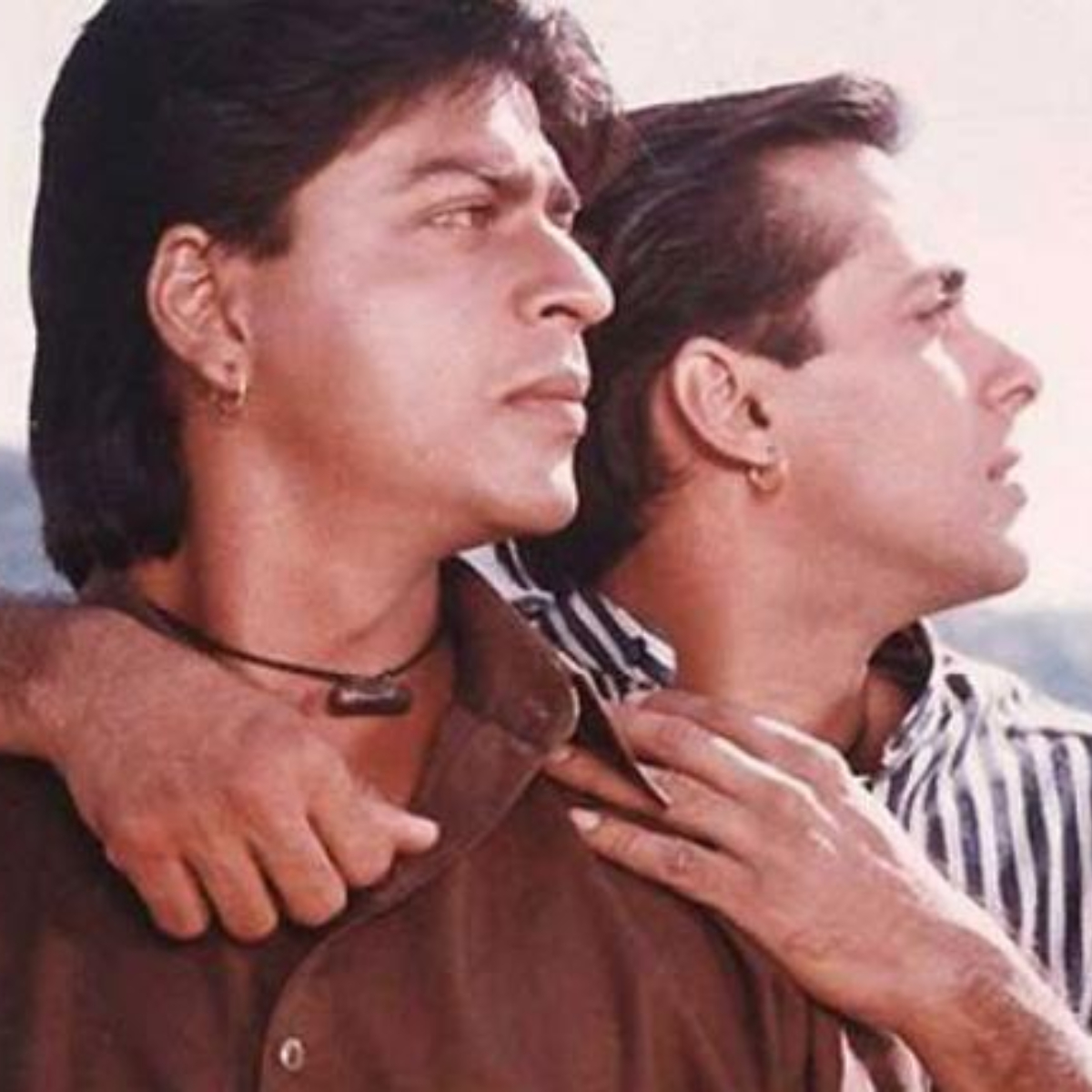 Salman Khan and Shah Rukh Khan shared the screen space for the first time in action thriller Karan Arjun in 1995. The duo had strong screen presence that propelled the film to be a blockbuster. Since then, the pair had worked in numerous films together. Salman and Shah Rukh starred in Chori Chori Chupke Chupke, Kuch Kuch Hota Hai, Har Dil Jo Pyaar Karega and Hum Tumhare Hain Sanam. The couple last shared screen in Madhuri Dixit starrer Hum Tumhare Hain Sanam that also starred Salman's girlfriend at that time, Aishwarya Rai.
When Salman Khan became insecure of SRK and Aishwarya's pairing: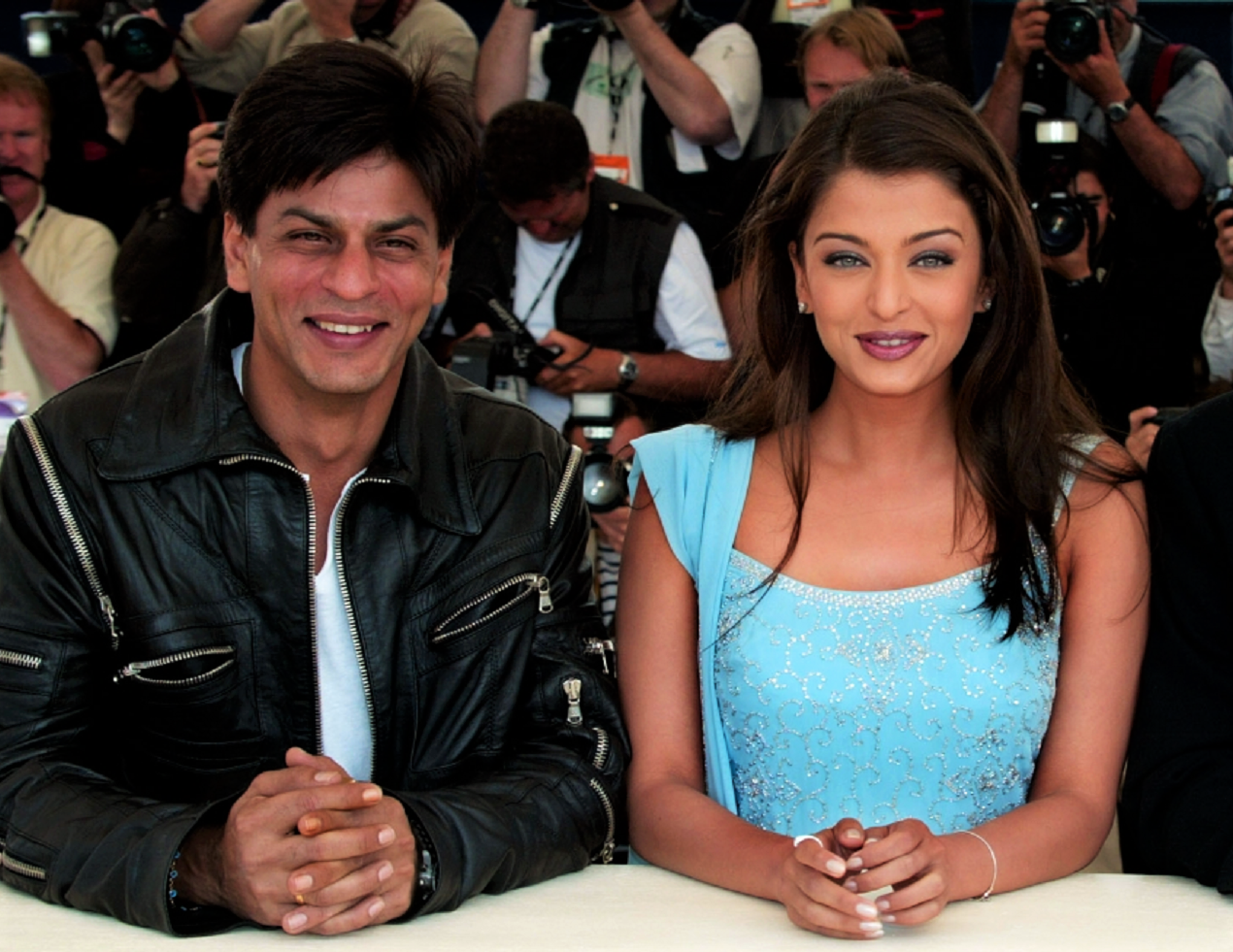 Back in 2002, Aishwarya Rai was in a relationship with Salman Khan, who was known for his volatility and vociferousness. He may have mellowed over the past few years after a string of failed romances, his demeanor from the bygone days was that of a college bully who perpetually feels a sense of ownership and superiority over his other students, and even teachers. The former Miss World was a victim of the same, and that too a silent and submissive one.
According to My Nation, when Shah Rukh Khan was cast opposite Ash in Aziz Mirza's Chalte Chalte, Salman didn't really approve. He refused to let the actress shoot and even had a tussle with his then good friend, Shah Rukh. The pandemonium continued for over four-and-a-half hours till Mirza decided to call off the shoot.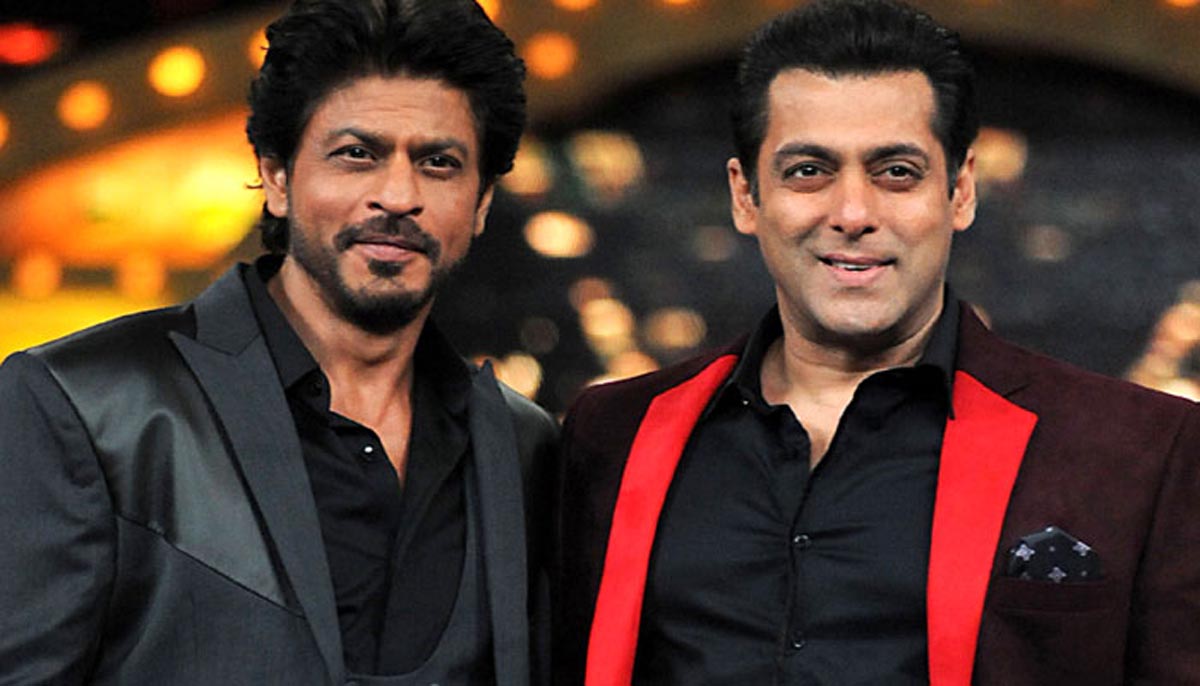 A unit member spoke about what happened on that fateful day and stated, "We had just finished the song sequences on the truck from Pune to Malshet and it was night time when, as we were heading towards our next location, Salman appeared and created the scene. He was uncontrollable for those four-and-half hours.That's when an upset Azizbhai called off the entire schedule. Though, choreographer Farah Khan did not want to. She said, 'Why should we pack up and leave? Let's continue shooting.' Even Aishwarya was of the same opinion. But what the director said prevailed, and they called off the shoot for that day."
2008 Katrina Kaif's Birthday Bash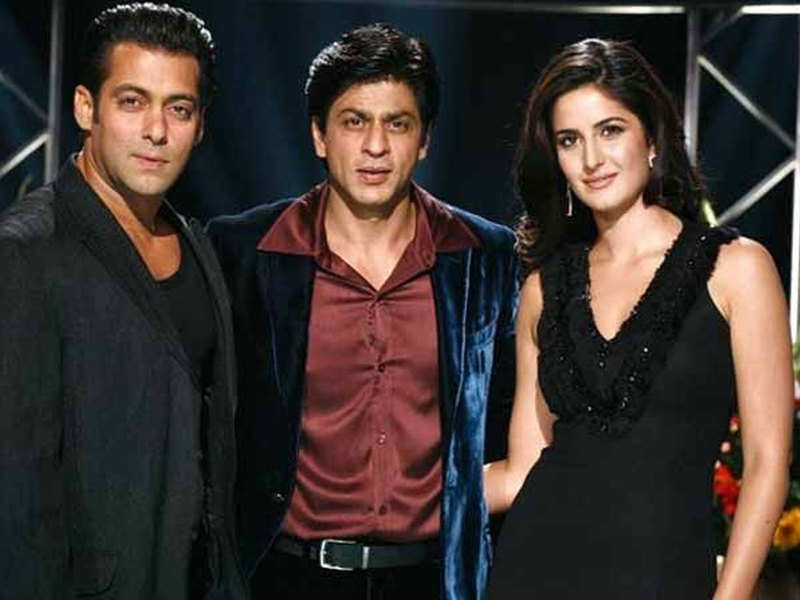 All this time, the relationship between the actors was still sour. It worsen even more in 2008, when Katrina Kaif was dating Salman Khan and on her birthday, she had hosted a party for B-town. Notably, Katrina had also invited Shah Rukh Khan and his wife Gauri Khan for a party. In the party, everything was going smoothly until SRK and Salman's big fight.
According to reports, Salman started abusing Shah Rukh's reality show 'Kya Aap Paanchvi Pass Se Tez Hain' in front of others. Shah Rukh responded with a harsh answer, and the matter died down until Salman again triggered the topic, gesturing towards Shah Rukh, who retorted with remark related to Salman Khan's ex-girlfriend Aishwarya Rai. The Karan-Arjun of Bollywood went on to threats, abuses and physical violence in the party. Eventually, Gauri Khan literally dragged SRK out from the party while Aamir tried to calm down Salman. Totally, devastated Katrina had to walk out of a party with Salman.

Bonding Again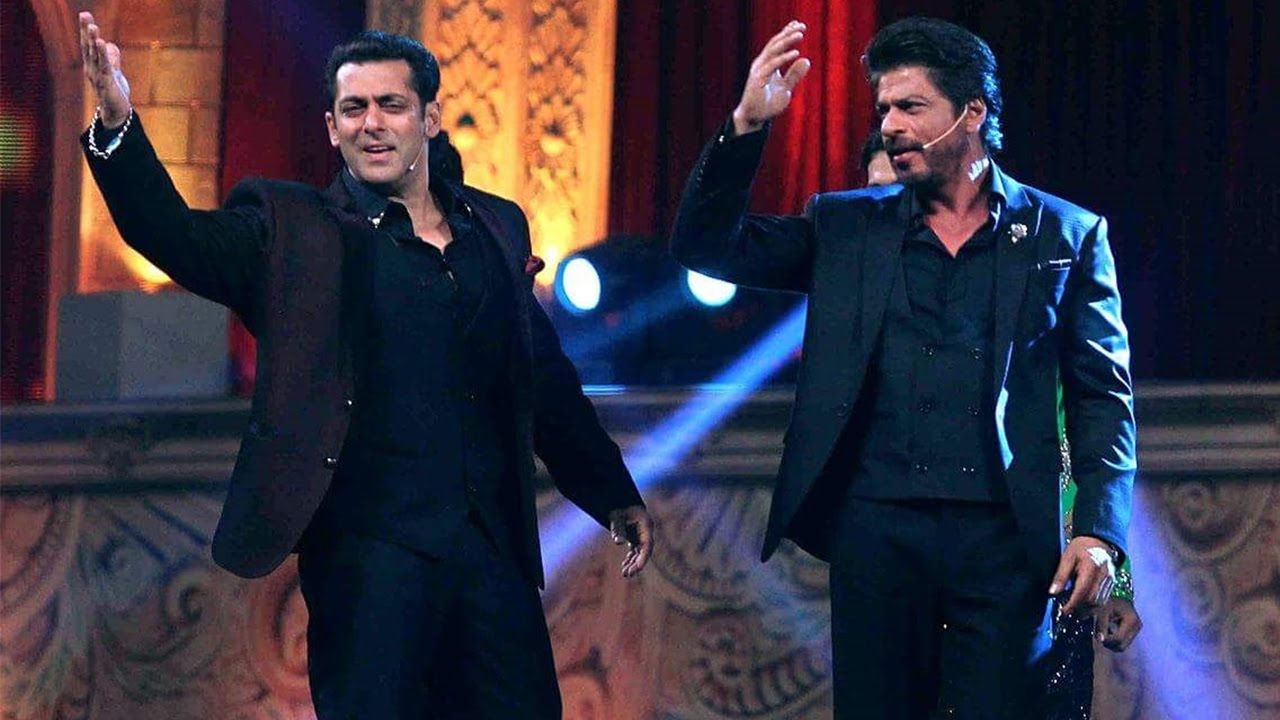 After over 5 years, the duo was spotted congratulating each other and exchanging pleasantries on various award functions and occasions. In 2015, Kajol and Shah Rukh went on to promote their then upcoming film, Dilwale on Salman Khan's show, Bigg Boss. It was then when Shah Rukh and Salman became friends again. The duo then shared a picture on social media together that went on to break the internet. The Khans of Bollywood were back together!
More Cameos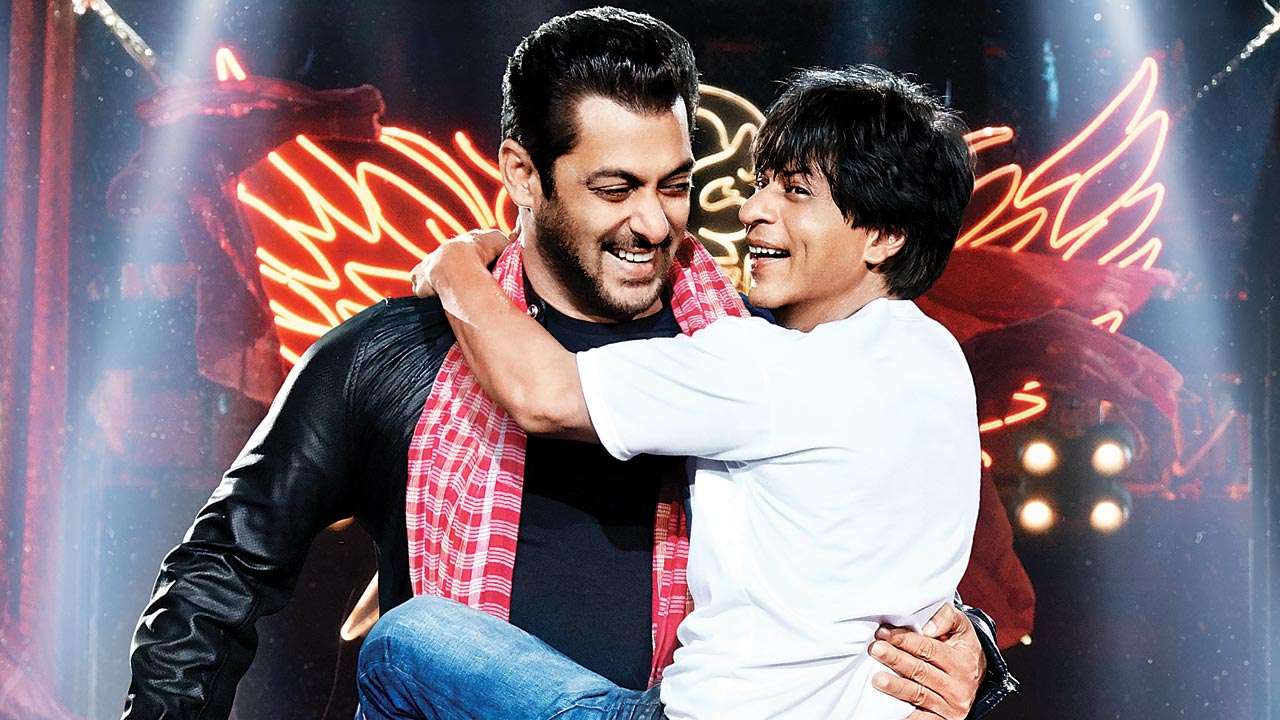 Salman Khan was last seen onscreen in Shah Rukh Khan in Fan. Salman and SRK also made several appearances on various shows and award functions. While we await for the duo to work in a film together, Salman is prepping for the third installment on Dabangg franchise. Shah Rukh, on the other hand is taking a break from acting after his last film Zero bombed at the box office. Here's hoping SRK makes his silver screen comeback with none other than Salman himself!