Bollywood News
Selena Gomez Looks Sizzling Hot in Her New Puma Collection
The new sports collection is full of hidden messages. The SS19 Puma collection is inspired by Selena Gomez's hometown and lifestyle
Amid the rumours of Selena Gomez marrying her 68-year-old co-star Bill Murray from her upcoming film The Dead Don't Die, the Taki Taki singer has joint forces with Puma to release a range with personal touches added by the American pop-artist herself. Inspired by her hometown of Grand Prairie, Texas to her fast-paced lifestyle in LA, the SS19 Puma line is said to have drawn inspiration from Gomez's own life. The new collection, which comprises of two new shoe styles, easy-to-wear and comfortable leggings and tanks and a host of travel accessories, is a reflection of Gomez's hometown and lifestyle.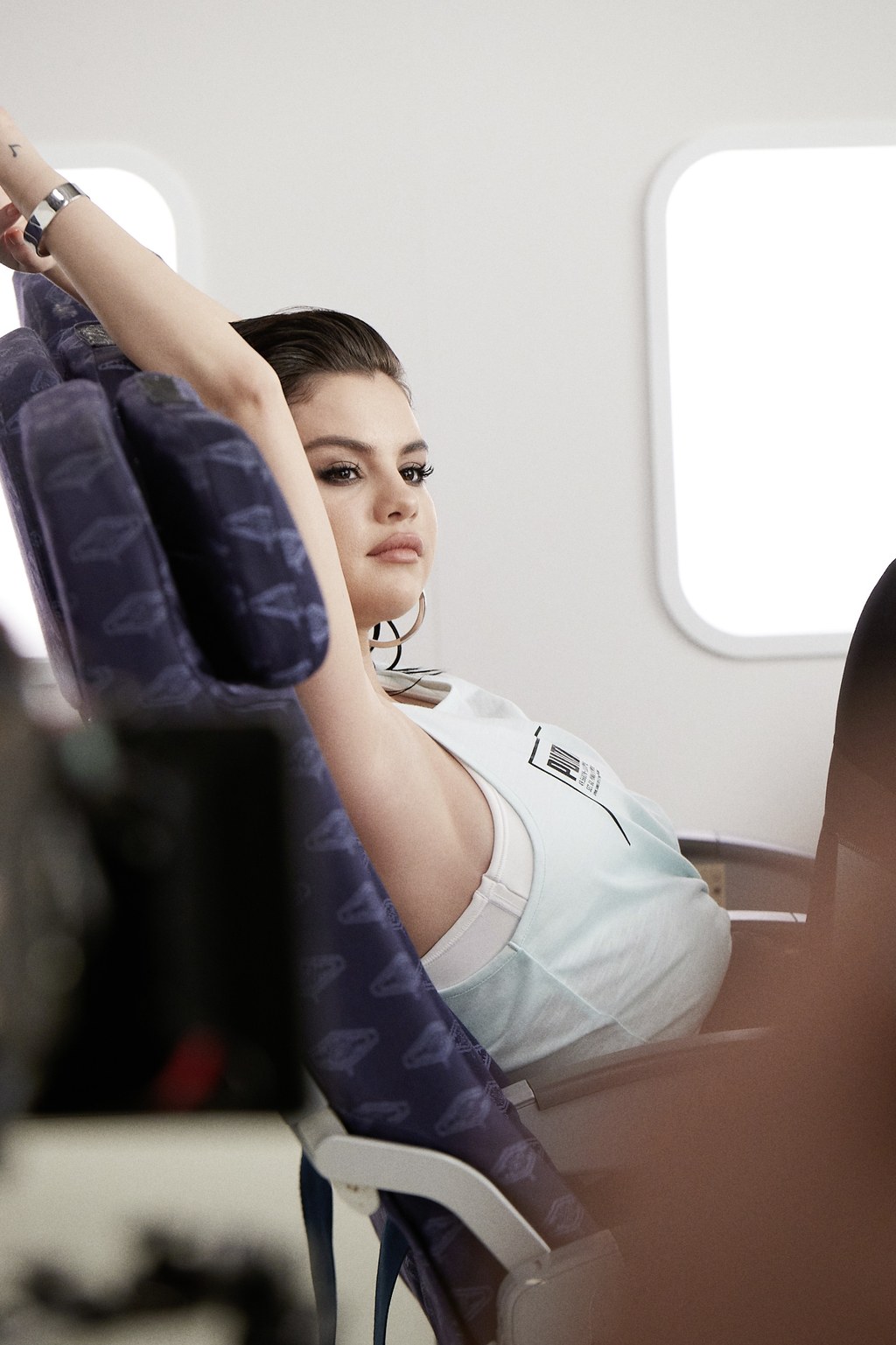 Courtesy of Puma
Speaking about the range, Gomez told Harber's Bazaar that she wanted to create a line that not only looks good on everyone but is also comfortable to wear.
"For this second collection, the team and I wanted to create something that would represent who I am, something that would look amazing on anyone, and most importantly, something that would be very comfortable to wear." Selena said.
The graphics on the apparel represent the places that hold a special place in Gomez's heart.  This means, you can pick up items that incorporates the singer's birthday, tattoos, the codes of her hometown and the home of Puma HQ.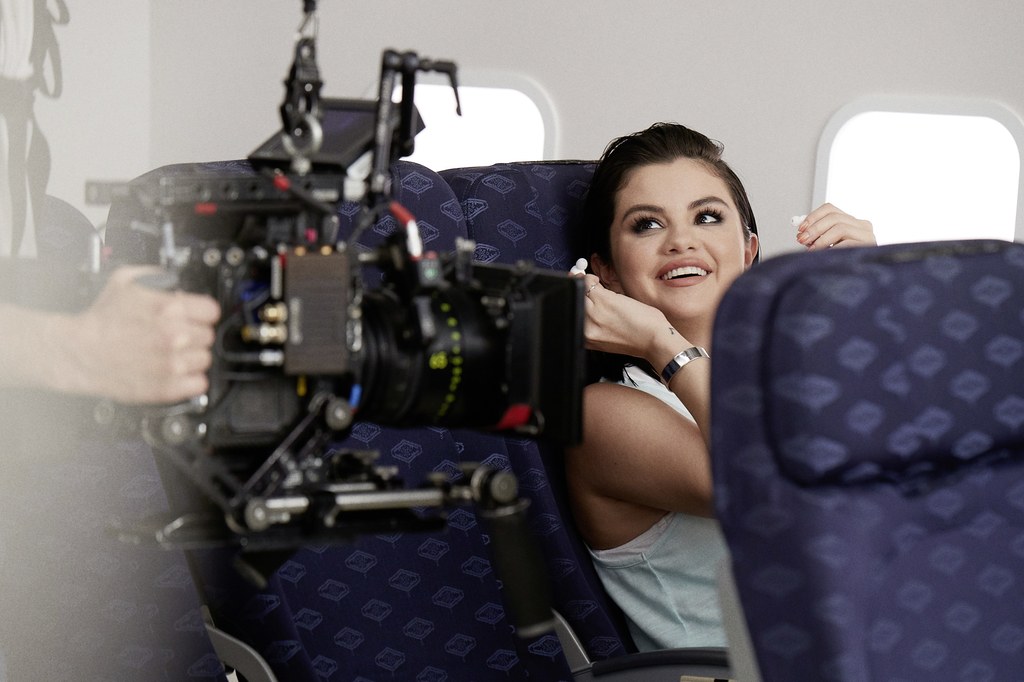 Courtesy of Puma
This is not the first time Selena has teamed up with Puma to launch a line. Speaking about how the Puma design team and her have come a long way, Gomez said they used a lot a lot of her personal stories to build the look and feel of the new collection. Giving an example the singer said, she is currently obsessed with sunsets after living in California and you can see that as some of the pieces have a beautiful yellow and orange gradient.  
"It was different, mainly because it wasn't my first time working with the team. I feel like the PUMA crew and I understood each other, we have spent so much time together that we now get what the other is thinking. We used a lot of my personal story to build the aesthetic of the collection, one clear example is that I'm currently obsessed with sunsets, especially living in California, and we tried to include that; you can see that some of the pieces have a beautiful yellow and orange gradient."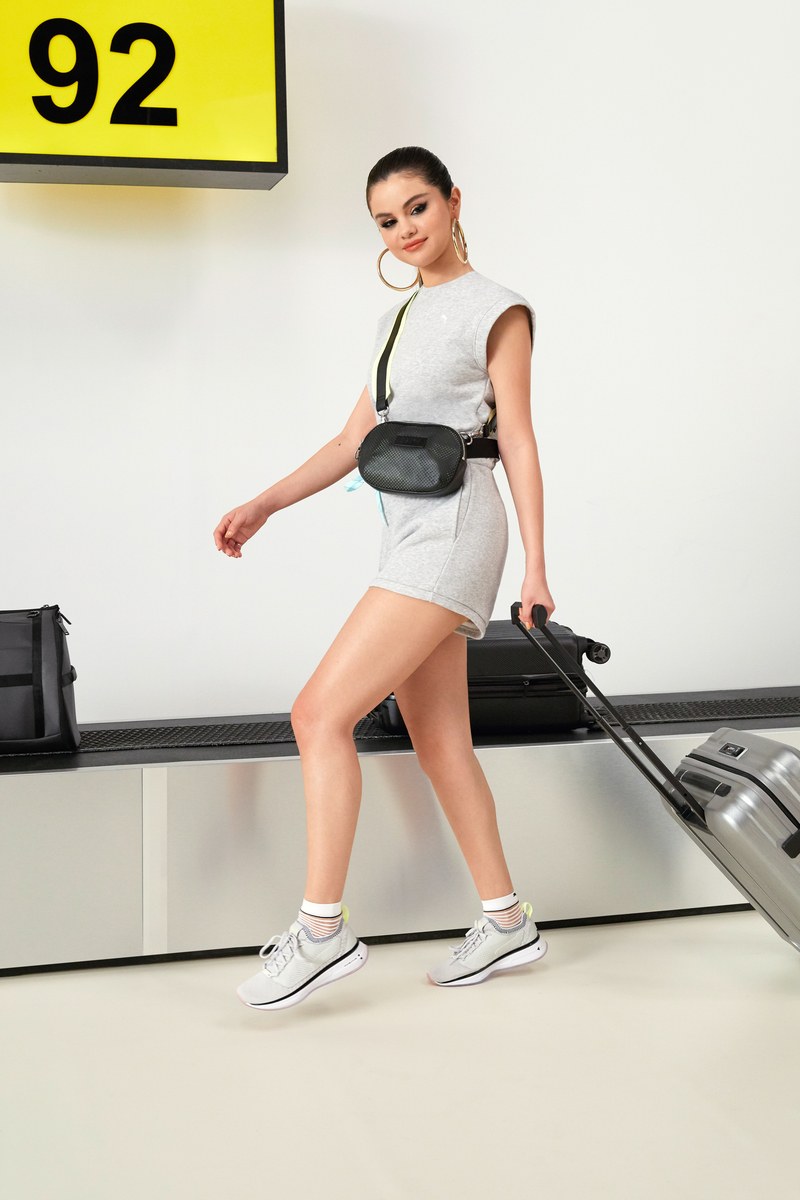 Courtesy of Puma
Speaking about keeping fit, Gomez said it makes her feel great and confident. "I feel confident. I feel empowered. I feel in control. I am brave," the singer said, "this time I wanted to just have a little piece of who I am in the collection."
Earlier in December, Selena teamed up with Puma for the first time with the 'Strong Girl' line with comprised of leggings, crop tops, as well as SG Puma runners.
Looks like Gomez is all about fashion and keeping fit now!
Watch the video here:
Courtesy of Puma
Here are some more pictures from the sizziling shoot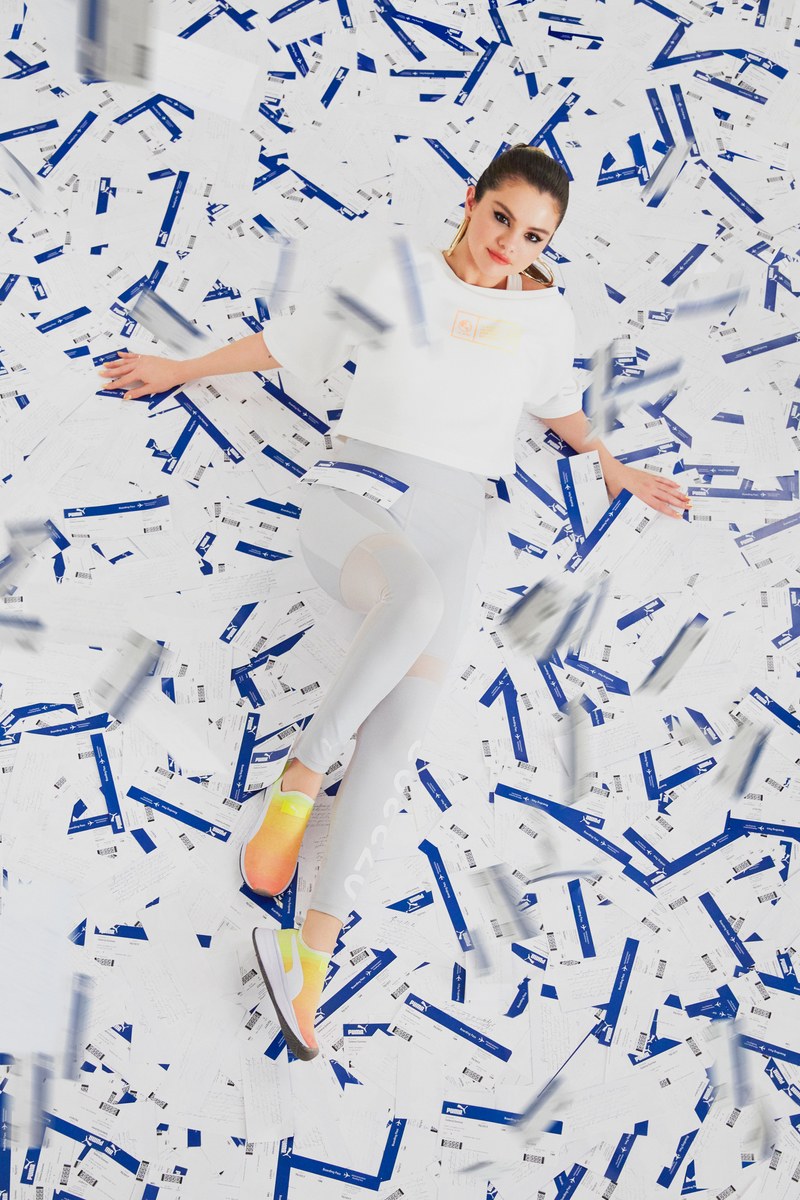 Courtesy of Puma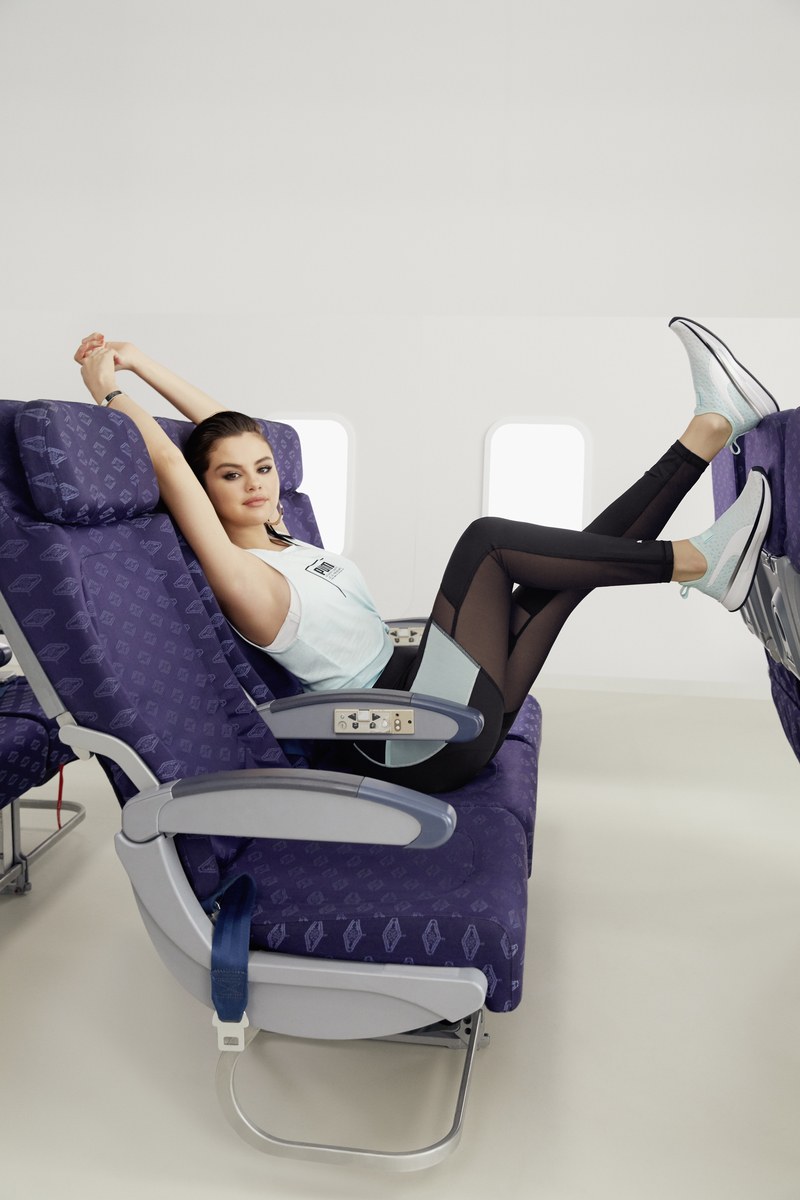 Courtesy of Puma
Courtesy of Puma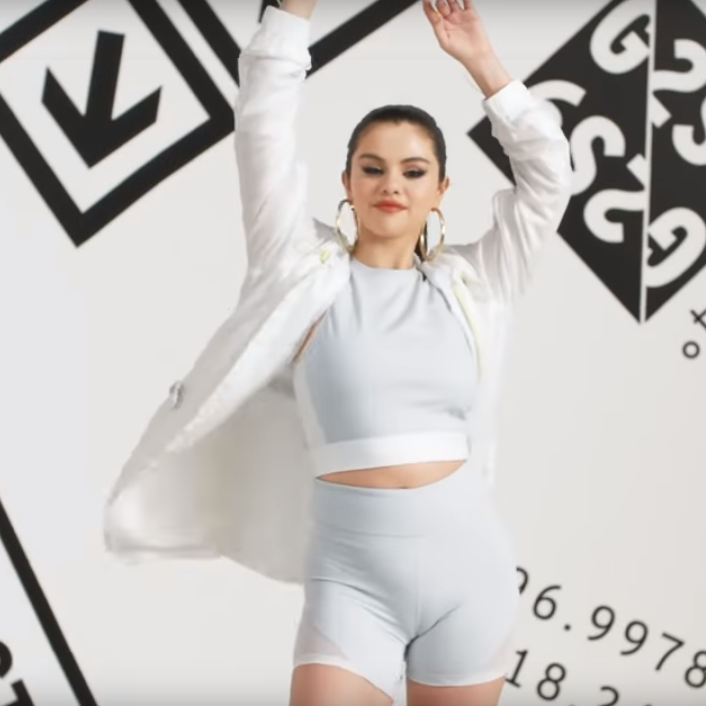 Courtesy of Puma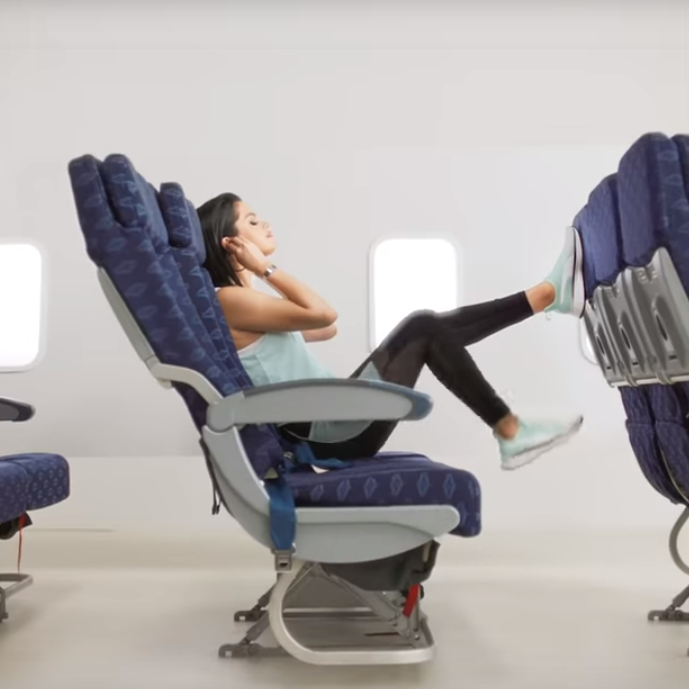 Courtesy of Puma