Tips
Scientists Have Found A breakthrough With Autoimmune Disease Lupus
Lupus can be a stubborn disease that occurs when the body's immune system attacks your tissues and organs. But scientists are finally coming up with a novel treatment.
Scientists are close to a cure for autoimmune disease Lupus. Yes! you read that right. Systematic Lupus Erythematosis has been a stubborn disease and the sufferers often go through illnesses like kidneys failures, blood clots, and other deadly medical complications. Systemic lupus erythematosus is an autoimmune disease in which autoantibodies produced by B cells to attack various tissues. Researchers and clinicians have been trying to treat lupus by depleting B cells, but without success. But now the rheumatologists are finally coming up with a groundbreaking cure for the Lupus autoimmune disease, albeit in its very preliminary stages.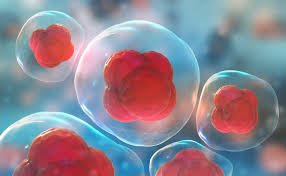 Lupus Cells in the body
The CAR-T therapy which is actually Chimeric Antigen Receptor is a novel strategy that has already been experimented on mice, a therapy that is also already approved for people with blood cancer. CAR-T cells have made their claim to fame in treating leukemia and lymphoma, scientists have now shown they can be directed toward other conditions. The approach took the cancer world by storm in 2011, after scientists reported saving patients with an advanced form of leukemia. Since then, it has been approved to treat certain leukemias in children and lymphomas in adults. Although CAR-T therapy can target different cells, the approved treatments hunt down and destroy B cells.
The scientists have been eyeing CAR-T therapy with interest as it is involved in treating many diseases that involve B Cells. Marko Radic, an immunologist at the University of Tennessee Health Science Center in Memphis tested the CAR-T strategy in two mouse models. By infusing genetically altering T cells into 41 animals. In 26 of the mice, the CAR-T cells successfully destroyed the B cells with CD19 nearly all of them and those cells never reappeared. That's similar to what's been observed in cancer patients who undergo CAR-T therapy.
Lupus Cells in the body
The effects on mouse health surprised even Radic, who'd had high hopes: The animals' spleens, skin, kidneys, and other body parts showed no remaining signs of lupus. Most of the animals that were successfully treated lived for more than a year after treatment, a long stretch in mouse-time. Animals that got placebo therapy all died within 8 to 10 months, and many perished earlier. The rheumatologist still wants to better understand why CAR-T therapy didn't work for 15 mice. But they are hopeful for the treatment's future for her patients and others.