Features
Scandal Flashback: Kareena Kapoor's Disastrous Launch
We recount the drama that went behind Bebo's controversial launch
The Story
Kareena Kapoor may have had a dream launch opposite Abhishek Bachchan in JP Dutta's Refugee in the early 2000s but few know that her first hero was supposed to have been Hrithik Roshan. Bebo was to make her debut in Rakesh Roshan's romantic thriller Kaho Naa...Pyaar Hai opposite his handsome, light-eyed son Hrithik but the film was mired in controversy right from the time of the shoot and it resulted in the ouster of Kareena. Finally Ameesha Patel was signed on to play the lead.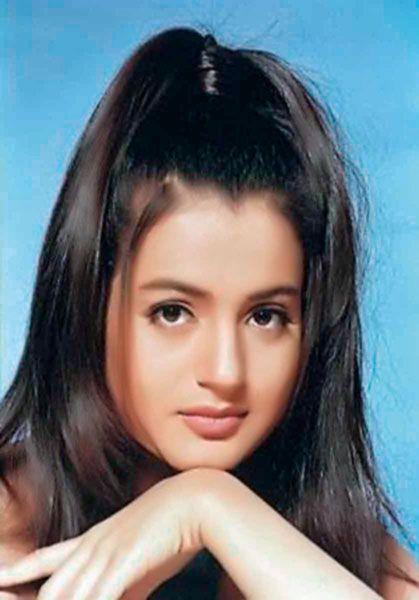 Ameesha Patel
Initially Rakesh thought he had managed a casting coup when he signed Randhir Kapoor and Babita's daughter to star with his son in his debut film. As the gen next of two prominent Bollywood families, the casting created a huge buzz. But then trouble started early on during the filming. After having shot for a day with Kareena, Rakesh had a discussion on the future plan – a dance sequence aboard a ship. To his surprise, Kareena flatly refused to shoot for the song. Despite Rakesh trying his best to make her see reason, Bebo was adamant and reportedly said, "But we (Babita and her) told you we don't want to shoot a song."
Rakesh had his own vision for the movie and the way he wanted to shoot it. He had planned for a rehearsal of the song before Kareena and Hrithik could be comfortable shooting aboard a real ship. He also wanted them to shoot some light songs and scenes first. But for some odd reason Bebo did not agree. Rakesh then decided to talk to her mother, Babita who, he felt would convince her daughter to follow his directions. But Rakesh could not believe what happened next. Babita was even more reluctant and reportedly said, "No way! She will not do a song." Tired of trying to convince the mother-daughter duo, Rakesh thought of bringing in Bunty Soorma (a close friend of Babita and Rakesh's relative), to intervene and handle the situation. But to no avail.
The main problem between the Roshans and the Kapoors were the seemingly unreasonable demands that Babita placed. Considering that Bebo was just a newcomer, Rakesh was all the more incensed by their behaviour. Babita demanded that Kareena should get top billing over Hrithik in the credits of the film. Rakesh put his foot down and argued that Hrithik had worked as a child actor which made him senior to Bebo.
Apparently Kareena too was no less a diva. She allegedly wanted her spot boy to tag along wherever she went...even on shoots abroad! When Rakesh denied that facility Kareena reportedly asked, "But who will hold the umbrella for mummy and me?" Later, as a consolation, Rakesh agreed to have Kareena's chosen dress designer, Manish Malhotra fly with them.
The young actress also asked Roshan senior to reportedly cough up a huge sum to pay her hairdresser and said that unless the payment was made, she would not shoot. An angry friend of the director said in an interview, "She is nothing but an employee. He does not even pay Madhuri Dixit's hairdresser." Apparently, Babita had also stated that Kareena wouldn't wear a bikini.
Babita simply wanted to ensure that her baby got the best break in Bollywood. However, she ended up interfering in each and every shot. Apparently, she asked Rakesh to show her the rushes after every shot and urged him to reshoot if she felt they were not good. Finally, an exasperated Rakesh took a call – he decided to fire Kareena from the film.

A still from Kareena and Abhishek's Refugee
Her ouster from the film made huge headlines but Kareena was not perturbed. After the episode Babita worked doubly hard and ensured that Bebo got a better deal – a debut film opposite none other than Amitabh Bachchan's son Abhishek in Refugee. JP Dutta was a respected filmmaker and this project was considered more exciting than Kaho Na... at that time. But Bebo and Babita's calculation misfired. While Refugee got critical acclaim and both Abhishek and Kareena were hugely appreciated, the film tanked at the box office. On the other hand, Kaho Naa...Pyaar Hai, starring Hrithik and Ameesha hit the jackpot and went on to become a blockbuster. What's more with just one film Hrithik became the nation's heartthrob.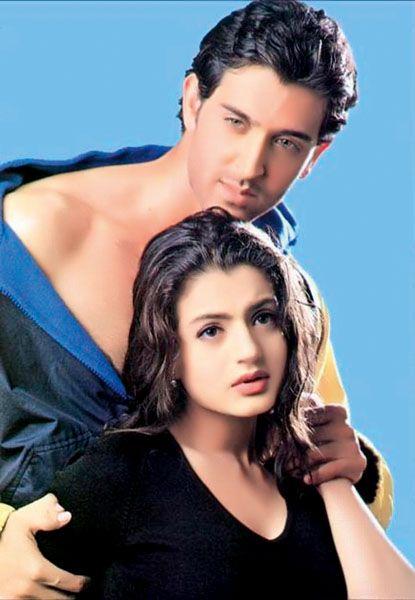 Hrithik and Ameesha
But Bebo had no regrets. On her successor, Ameesha Patel, she once said, "The film (Kaho Naa...) is a huge success so I would have definitely become a star had I acted in it. But I don't know if I want to be labeled as just a star. There is a new star every Friday. I'd rather be known as an actress and that would have not been possible if I had done Kaho Naa... The film was made for Hrithik. His dad spent five hours on every frame and close-up of his whereas not even five seconds were spent on Ameesha. There are portions in the film where she has pimples and under-eye bags on her face. She just doesn't look beautiful but every shot of his was a dream. If I were in the film, I would have definitely got a better deal but I still feel that the attention would have been divided between us. So, I'm glad I didn't do the film."
Her debut fiasco didn't affect Kareena at all as her confidence and talent went on to make her one of the most sought-after actresses in Bollywood. Even Hrithik put the incident behind him as he continued to work in one blockbuster after another.
Current Status
Kareena Kapoor-Khan – In the span of 15 years in the industry, Kareena has given many hits opposite top heroes of Bollywood. After appearing opposite Ajay Devgn in the recently released Singham Returns, she is all set to work with Salman Khan yet again, in Kabir Khan's Bajrangi Bhaijaan.
Rakesh Roshan – Rakesh Roshan's banner has made some huge films like Koi Mil Gaya, Krrish 2 and Krrish 3 starring Hrithik Roshan. He hasn't yet announced another film after Krrish 3.
Babita Kapoor – She is actively involved with her daughters' lives and enjoys the company of her grandchildren Samaira and Kiaan Raj, Karisma's children. Recently, she moved in back with her husband, Randhir Kapoor after a 20-year separation.
Ameesha Patel – Ameesha's career didn't take off the way it should have. After 2013, she is all set to appear in another two films in 2014, Bhaiyyaji Superhitt and Desi Magic. She currently owns her own production house called Ameesha Patel Productions with her business partner, Kuunal Goomer.