Features
Scandal Flashback 1997-1998: Mamta Kulkarni and Tinu Verma's Love-Hate Saga
Mamta Kulkarni was no stranger to controversy but her affair with action director Tinnu Verma was scandalous even by her standards
THE PLAYERS:-
Tinnu Verma – Action director
Mamta Kulkarni – Actress           
THE STORY:
Back in the '90s, Mamta Kulkarni was known was controversy's favourite child. From scandalous quotes to shocking magazine covers, she had done it all. However, on the relationship front she was not too adventurous. Her link-ups had been few and far between especially when compared to her contemporaries like Manisha Koirala or Pooja Bhatt. However, there was one episode that raised a lot of eyebrows – his liaison with married action director Tinnu Verma. The pairing was certainly odd considering how different they were. Tinnu had come up the hard way in Bollywood and had established himself as one of the leading action directors. He even went on to direct movies like Baaz: A Bird in Danger. He was married and had two kids though sources said he had a roving eye. Mamta, on the other hand, was one of the hottest actresses of the time with a penchant for getting into controversies.  
MAMTA AND TINNU met on the sets of China Gate where their alleged affair began. Mamta never admitted to it and dismissed the rumours of their closeness as mere friendship. But trouble began when they were allegedly caught together by Tinnu's wife Veena. It was said that Mamta and Tinnu met secretly on many occasions and at one such instance, Veena allegedly caught them red-handed in a compromising position in Mamta's make-up man's hotel room. An outraged Veena apparently abused Tinnu and Mamta calling them expletives. A nonchalant Mamta passed off this episode as a casual meeting arranged by Tinnu but to her discomfort, the latter opened up and alleged that he not only had an affair with her but had actually married her and that she harassed him because of her insecurity. It is not known exactly how and when the relationship soured but soon it turned out to be a bitter war of words.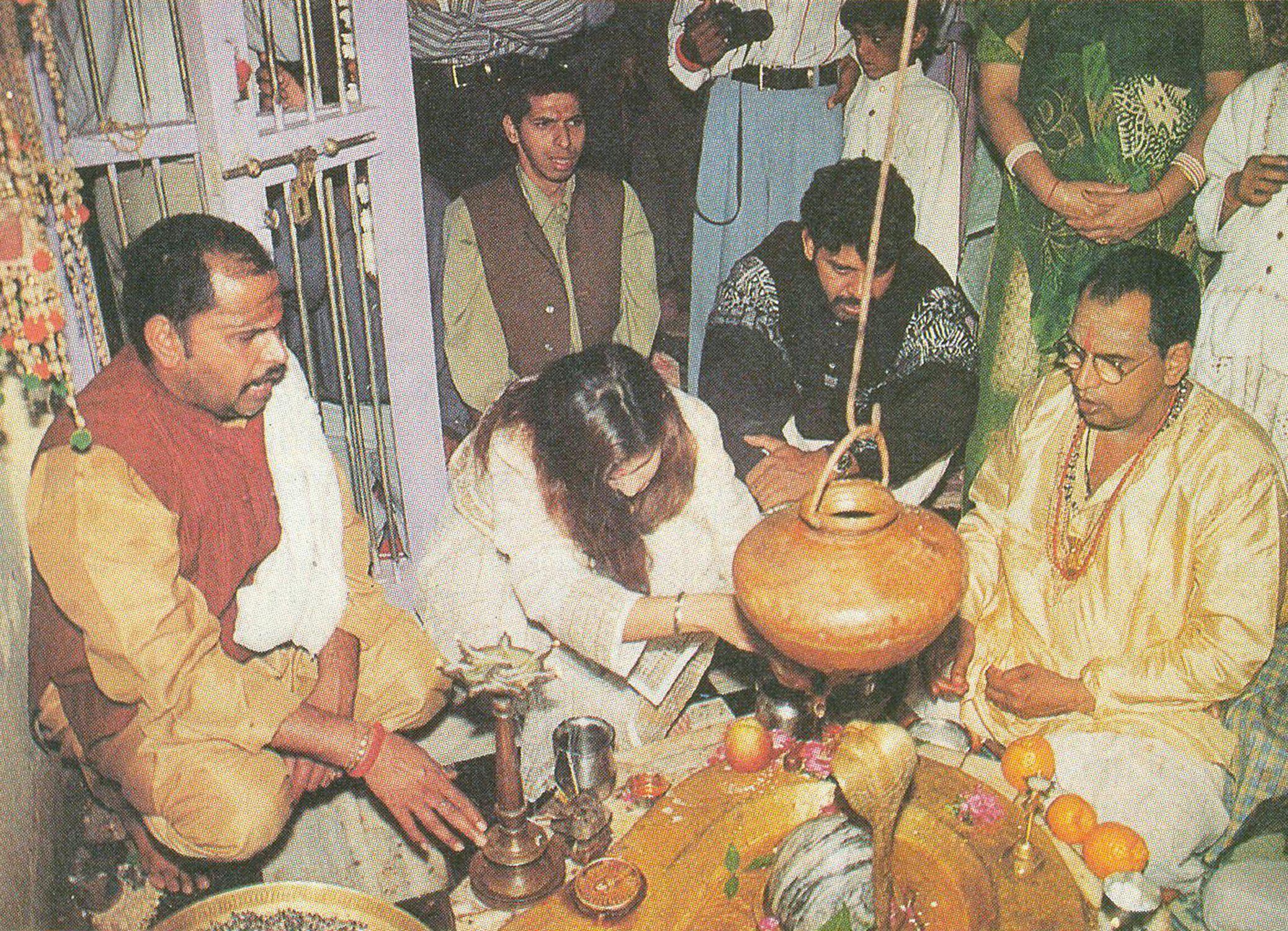 MAMTA'S SIDE OF THE STORY
IN ONE OF HER interviews, Mamta said, "I got to know Tinnu Verma on the sets of China Gate. There were many stunts in the film, a lot of which was supposed to be performed on a horseback." She said she took his help to train in horse riding since the horse belonged to Tinnu's stables and that's when he tried to get close to her. She further clarified, "I am not saying he was wooing me and I didn't know what was happening. I knew exactly what was happening but for me, he was nothing more than a colleague at that time." According to her, it was Tinnu who wanted to be more than friends and harrowed her to get into a relationship. He allegedly even threatened to commit suicide if she didn't agree to be with him and then started spreading rumours that they were madly in love with each other. In Mamta's version of the story, it was she who asked him to stop meeting her since his wife had a problem with their friendship.
Mamta went on to say that she had not even been aware of his marital status. Only when Rajkumar Santoshi, the director of China Gate, informed her, did she find out that he was married. According to Mamta, Tinnu's obsession with her reached a new level. She said, "He started objecting to me talking to other males." Apparently, his wife, Veena too called her and upset her every now and then. In an interview she said, "She (Tinnu's wife) told me that every time I rejected him, he would go home and beat her up to vent out her frustration. I was horrified! My secretary happens to be a good friend of Tinnu's wife. When I got to know the truth from both of them, I realised how blind I was all this while!"
Apparently, Tinnu even blackmailed her that he would spread the word about their wedding, along with a picture apparently taken at a temple together, while performing a religious ceremony. She even went up to the extent of calling him "a man with no ethics," and officially registered a police case against him.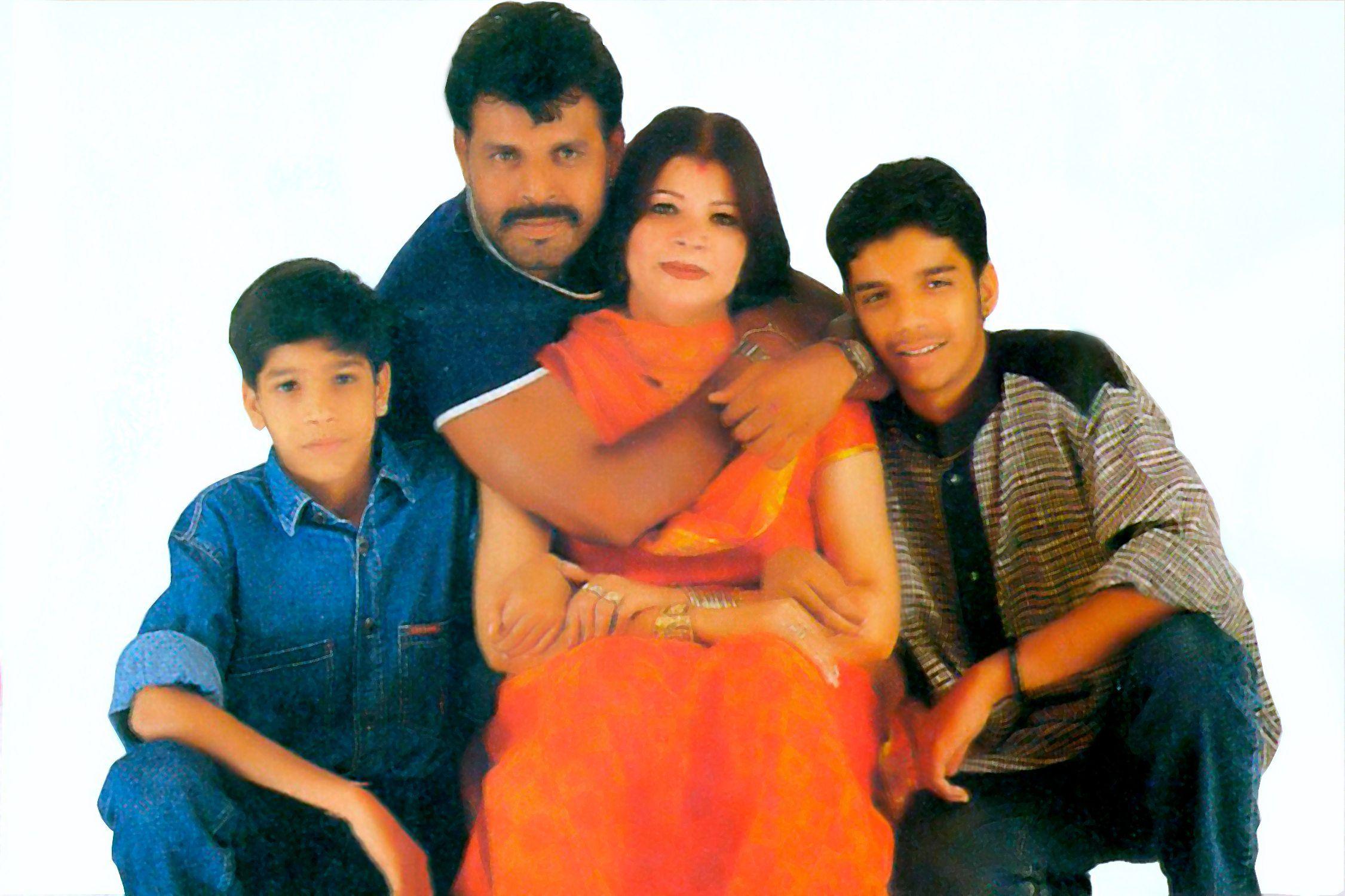 TINNU'S VERSION
Tinnu wasn't the kind to keep quiet. Responding to Mamta's words, he boasted, "No politician, no policeman can put me behind bars, who is she? I don't want to take her name and dirty my mouth."
While he gladly confessed to having affairs despite being married Tinnu believed that Mamta was apparently two-timing him. He dropped a bomb – that they had married but he had walked out on her due to her increasing demands that he spend time with her. But he dismissed the entire marriage episode saying, "A second wife is nothing but a mistress. Don't we all know the Hindu law? I've been in this industry for the last 21 years; it's been a tough life. But I've realized one thing, that my wife is my wife."
Her further bad-mouthed Mamta, "When she herself is not faithful, she has no business to talk about friendships or relationships." Crediting his wife for his success and for making him the man he is, he said, "I admit today, that what I did was very wrong. There were times when she (Veena) wanted to leave me and go away. Thank God she didn't, because I'd have been finished without her."
In another interview, he alleged that Mamta would call home and tell his wife Veena, "Give my husband the phone," which would create another suicide drama by his wife. Giving yet another example of Mamta's 'erratic' behaviour, he said that the actress would randomly call his wife when they were holidaying together and narrate their (Mamta and Tinnu's) private moments together to create stress between Tinnu and Veena. He denied Mamta's charges of harassment and blackmail, "I'm so clean, there is not a single case against me, for money, dates or anything else…Ask Madhuri, Manisha, Kajol or Karisma if I'm such a bad guy. I never pass remarks on anybody. Everybody has their own personal life, why bring it out in the open?"
BASICALLY IT TURNED OUT to be a very sordid episode with accusations and allegations flying thick and fast. In the midst of it all, Veena, who decided to support her straying husband stayed calm. Insiders say she didn't feel like blaming Mamta as her husband had been equally responsible for the mess. However, she allegedly threatened to leave him forever if he tried to do something like this again. Finally Tinnu did return to his family life putting the Mamta episode behind him.  As for Mamta, she once said, "Some people are, I guess, born controversial and I am one of them."
WHERE ARE THEY NOW:
Tinnu Verma: The action director's brush with trouble did not end. Last year he was arrested for apparently attacking his step brother Manohar Verma, with a sword, over a property dispute. Apparently, he had also assaulted his other step brother, Mahendra Verma as well. On the work front, he directed the action sequences for the film, Phata Poster Nikhla Hero. Apparently, he is also directing the stunts for two yet to be released movies, Power and Leader.
Mamta Kulkarni: After having lived a controversial life, Mamta chose to turn into a yogini (a saint). She has been out of the limelight for about 10 years. Not much is known of her whereabouts and apparently, she has written an autobiography on her life.