Features
Scandal Flashback 1950-1960s: Dev Anand and His Women
Dev Anand was the ultimate romantic hero but he fell in love with some of his co-stars off the sets too. We take a look at his most famous romances
THE CAST: Dev Anand- Actor
Dev Anand was the heartthrob of millions. Women swooned over his toothy smile, rakish charm and incredible sex appeal. And Dev, being the charming ladies' man, returned their affections. In fact, even before he became a big star known for his romantic films, he had his share of crushes and minor flings.
Apparently, one of his earliest loves was the daughter of a History professor. Though he deeply admired her, he never dared to propose to her and let his crush remain untold. In the years that followed however there were rumours galore about him and his muses. Among his initial love affairs was a romance with a Czech interpreter with whom he allegedly got too close. So much so that his wife Kalpana Kartik started getting hints about an ongoing affair. He even had an on-off relationship with an Irish student at Cambridge while she worked as a cleaner in his Swiss hotel.
In his autobiography 'Romancing with Life' Dev Anand openly mentioned all these affairs. He even talked about how he and Guru Dutt had gotten intimate with the same woman though he does not reveal her name! His memoirs also mention his sharing a room with Marlon Brando's assistant. Dev always succeeded at finding young women to be cast opposite him in his films and no woman could resist his charm. His biography is an absolute delight to read as he openly talks about getting physical in trains, on planes and in hotel rooms with women at various points in his life. New talents kept coming his way, not just professionally but even personally. Tina Munim, a bubbly 16-year-old who Dev launched with Des Pardes was also rumoured to be his love interest for a while.
HOWEVER, NO MENTION OF Dev's love life would be complete without referring to his relationship with yesteryear's singing sensation Suraiya. He had made his mark as a romantic lover-boy with his affair with Suraiya. However, due to the staunch opposition from her orthodox family, the affair soon came to an end and Dev was left heart-broken. Not for long though. While casting for his next film, he met Kalpana Kartik and the pair signed up for several films together. Soon they started dating. Kalpana was smitten by Dev and made him forget the pain caused by his relationship with Suraiya. She was a very playful girl and turned out to be just as romantic as Dev, so the two got along very well.
One fine day in 1954, the two got secretly married while shooting for Taxi Driver. Apparently the two took a short break from their schedule and went to a court to get married. It came as quite a shock when the news of their elopement broke. Naturally the media went into a frenzy but Dev during an interview just said, "It is my personal matter. We do not want the world to talk about it. It was our own happiness and it was a personal celebration. I did not want people to just come and dance for us." The couple went on to have two kids later.
Fatherhood apparently didn't change Dev too much. Wife Kalpana may have helped him recover from his earlier heartbreak but Dev still had his roving eye intact. This led to a few attachments even post marriage.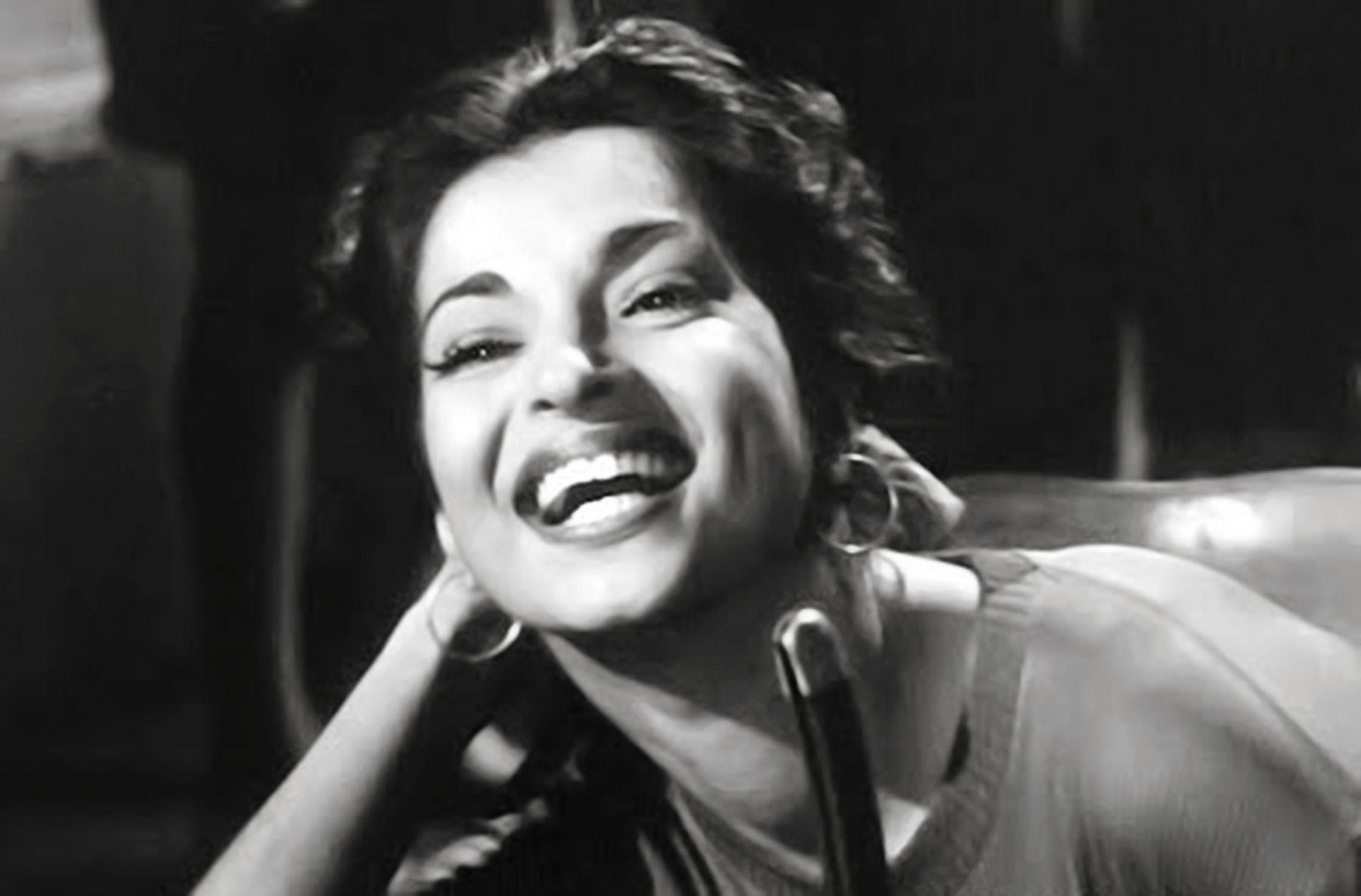 DEV WAS ALWAYS SURROUNDED by women and in his own words, "Har jawan ladki achi hai... agar wo jawan ladki aapki script mein baith jati hai toh aur bhi sundar lagti hai." He never shied away from showering his love on his muses. While filming Hare Rama Hare Krishna he was besotted by Zeenat Aman. Dev confesses to developing feelings for her as well. When the newspapers reported their link-up, he didn't seem to mind it! "Whenever and wherever she was talked about glowingly, I loved it; and whenever and wherever I was discussed in the same vein, she was jubilant. In the subconscious, we had become emotionally attached to each other," Dev Anand wrote in his autobiography. He further stated, "Suddenly, one day I felt I was desperately in love with Zeenat and wanted to say so to her! To make an honest confession, at a very special, exclusive place meant for romance." Apparently Dev wanted to propose to his gorgeous co-star and asked her on a date. Zeenat agreed but she first suggested going together to another party being held in the city and Dev obliged, hoping to whisk her way for some alone time where he would confess his feelings.
But at the party,  Zeenat ignored Dev and spent time with Raj Kapoor instead. The 'Showman' flirted outrageously with her and she was okay with it, responding in the same vein. Dev was shocked at this sight  and decided to step back. Despite his fondness for Zeenat, he realised she was more charmed by Raj Kapoor. Ironically, he did want to work with Zeenat several times again but it was the lady herself who declined, preferring to go ahead with Raj instead.
Raj Kapoor was casting her for Satyam Shivam Sundaram and Zeenat willingly or unwillingly had to be seen with the filmmaker to create a buzz. Seeing his love with another man left Dev dejected. The romantic actor had personally experienced the good and the bad of the emotion he most widely performed! As the years passed by, there were several other women who entered and exited his life. No wonder he was always considered the ultimate romantic hero!
WHERE ARE THEY NOW
Dev Anand- He died on December 3, 2011 due to cardiac arrest.
Zeenat Aman- She was recently awarded the Timeless Diva Award at a ceremony.
Kalpana Kartik- The actress is now in her 80s and is leading a quiet life immersed in spirituality. She also spends her time reading classic literature.