News
Saudi National Day 2019: Residents to Get Four-Day Holiday For Celebrations
Saudi National Day 2019 will be commemorated by a four-day public holiday for Saudis to celebrate the national holiday.
Saudis will be getting a four-day long weekend this month to ring in Saudi National Day 2019. The news was announced by The Saudi Ministry of Civil Service, the kingdom's governmental body that mainly functions around the affairs of public employees in Saudi Arabia. The public holiday will begin at the end of the working day on Thursday, September 19 and will continue until Monday, September 23. Regular working days will resume on Tuesday, September 24. Saudi National Day is celebrated every year on September 23 and commemorates the renaming of the Kingdom of Hejaz and Nejd to the Kingdom of Saudi Arabia, as it is known today.
الخدمة المدنية :

إجازة اليوم الوطني ستكون ٤ أيام بدءاً من نهاية دوام يوم الخميس ١٩ حتى الاثنين ٢٣ سبتمبر.
.#السعودية #اليوم_الوطني

. pic.twitter.com/pi9tDG1osU

— أخبار السعودية (@SaudiNews50) August 19, 2019
The renaming of the country to the Kingdom of Saudi Arabia took place on September 23, 1932. The action took place under the royal decree of the former monarch and founder of Saudi Arabia, Abdulaziz ibn Abdul Rahman ibn Faisal ibn Turki ibn Abdullah ibn Muhammad Al Saud, also commonly known as Ibn Saud. Ibn Saud Though this year's Saudi National Day would technically be counted as the 87th, the number of years is counted in lunar not solar years, following Islamic traditions, making this the 89th year.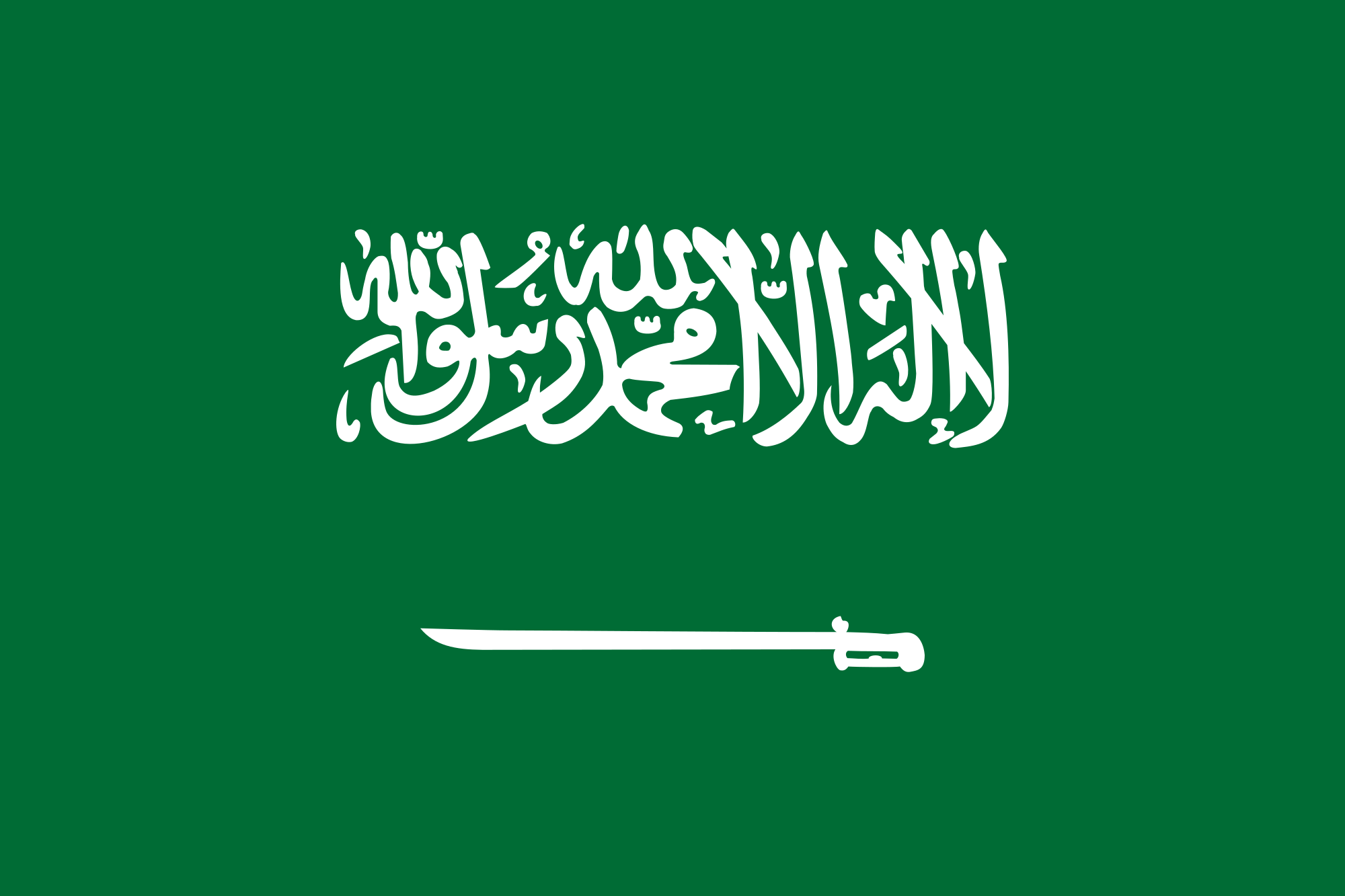 Flag of Saudi Arabia
The national holiday is celebrated with much fanfare by Saudi residents, who often take to the streets clad in the green and white colours of the flag of Saudi Arabia and host exciting festivals just for the day. Many also take it on as an opportunity to further educate themselves on the history of the kingdom they live in. From its heritage and culture to the legacy of its ruling family and the House of Saud, the national day is considered to be a celebration as well as a learning experience every year.