Celebrities
Saudi Arabia to Use Cloud Seeding to Boost Rainfall
Saudi Arabia is launching a new cloud seeding programme in order to enhance the amount of rainfall received in the Kingdom by 20 per cent. Learn more below
Saudi Arabia has announced that it will be implementing a new cloud-seeding programme in order to boost the amount of rainfall received in the Kingdom. The country currently receives less than 100 millimetres of rainfall every year and hopes to increase it by around 20 percent with cloud seeding. The Saudi Cabinet approved the new programme, which has been designed following a review of global best practices in the field and a regional study of other countries' cloud seeding operations. According to the Ministry of Environment, Water and Agriculture in KSA, the programme will target particular types of clouds. The ministry highlighted how this process cannot create clouds but can increase rainfall via cloud condensation nuclei.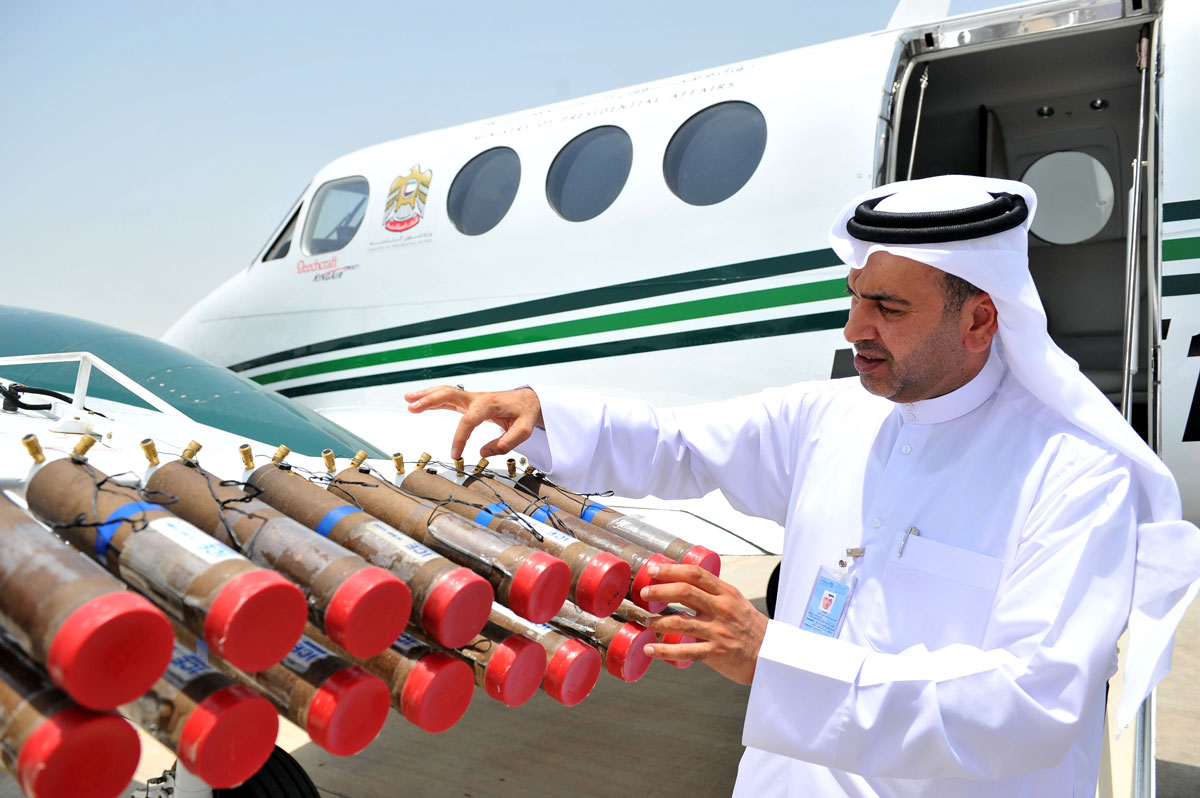 The new programme has been launched due to a higher demand for water resources from a growing population and expansion in the industrial, energy, transportation, mining and agricultural sectors. The current demand for water in the Kingdom is around 24 billion cubic metres a year. The country depends mainly on groundwater resources to meet the demand and also conducts seawater desalination.
Saudi Arabia began researching on cloud seeding in 1976 and has done a few experiments since then.  Meanwhile, the UAE has been investing in cloud-seeding since the past decade and carries out regular operations to boost rainfall. According to figures provided by UAE's National Centre for Meteorology (NMC), the country successful completed 184 cloud seeding flights in 2018, leading to 46.5 millimetres of rainfall. This figure rose to 101.1 millimetres in 2019, with 247 cloud seeding operations conducted during the year. These operations are carried out by the NCM with weather radars. Special planes are fitted with flares, which fire magnesium, sodium chloride and potassium chloride into clouds, which already have rain droplets, to improve the chances of rainfall.