Celebrities
Sarwat Gillani, Fahad Mirza's PDA Draws Criticism, But Should It Really?
Sarwat Gillani and Fahad Mirza were vacationing in Rome, Italy recently when the latter shared a romantic photo of the two of them
Whether you like romance or not, there's something very adorable about seeing a couple sharing a few cute moments together. This could be a sweet gesture like getting your loved one a warm cup or coffee, or cuddling them to save them from the cold. Despite all that, laws in some countries do not allow public displays of affection. And while getting a cup of coffee or holding hands is not included in that, many countries do not entertain a couple doing anything more than a hug out in public. This could be because of various reasons such as the countries' culture or religion and rightly so. However, if a country has no issues with PDA, there is absolutely no issue in a couple enjoying each other's company.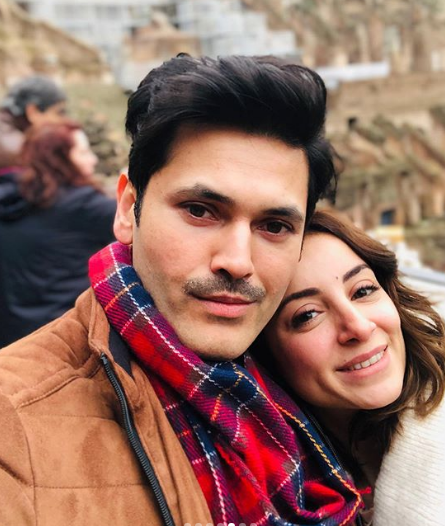 Recently, Pakistani star Sarwat Gillani was on a holiday with her husband, Fahad Mirza and their kids. And just because they are celebrities, does not mean that they don't deserve some time off. Considering their busy schedules, the holiday was probably the only time they might have gotten in the past few weeks or even months to spend with each other. The couple had been vacationing in Rome, Italy and the two shared adorable photos of themselves on their relevant Instagram handles. Fahad also shared a cute photo of the couple kissing each other in front of the famous Trevi Fountain, but some social media users seemed to have an issue with that.
One user wrote, "Bahar janay ka yeh matlab nahi ke insaan bhul jae ke who kidhar se aaya hai. (Just because you have the privilege of visiting other countries, does not mean you forget where you come from)." Another added, "Ya Allah, koi sharam o haya nahi hai. Behaya. (Oh God, they have no shame.)" One commented, "Sharam tum ko magar aati nahi. (You have no shame)." Another shared, "Sahi hai bhai, when in Rome, forget where you belong to." One even went ahead and claimed that the couple was "ruining the youth's mindset" – through a picture in which the couple is merely just sharing a kiss… Such comments make one question: Why is it so bad or 'shameful' to show love to each other in public?
Sarwat and Fahad have been married for several years and have two sons together. There is absolutely nothing wrong with them having some moments of PDA while on holiday. Yes, the Pakistani culture is not too open about PDAs but at the end of the day, one needs to realize that this is how a couple – be it couple from any country – expresses their love to one another. Or at least that's how it should be. Plus, Italy does not have any policy against PDA which means they were not engaged in anything illegal either. Additionally, the Trevi Fountain, where the photo was taken is a famous landmark for visitors who hope to wish Rome again as there's a belief that if you throw a coin in that fountain, you will visit Rome again later on in life.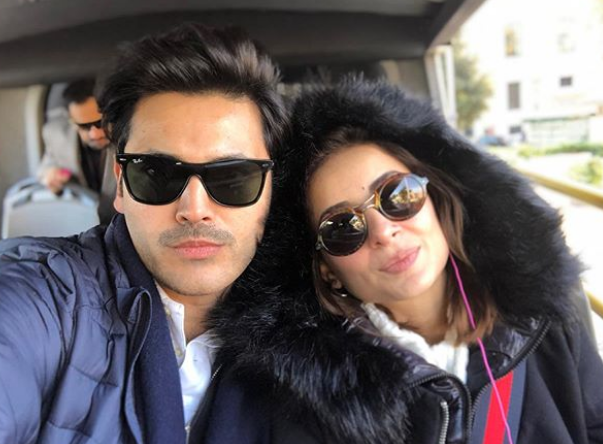 Now, it's understandable that PDA does make some people uncomfortable and there is also nothing wrong with them feeling this way. But in such cases, it is best to just turn your head away from someone trying to have a moment instead of shaming them. Moreover, it's probably that showing love to one another has been limited so much that there is a lot of hate in the world. If things were to change, and everyone was to be free to shower each other with love – in whatever way one liked, the world might just be a more peaceful place. Nevertheless, shaming a couple for expressing love to each other is not wrong or illegal – especially in a country or place that has no laws against it.