Celebrities
Sarmad Khoosat's Film Zindagi Tamasha's Review Screening Gets Postponed
Sarmad Khoosat's film Zindagi Tamasha was originally scheduled to release on January 24th 2020
Sarmad Sultan Khoosat's much waited and hyped film Zindagi Tamasha has not been screened in Pakistan yet. Zindagi Tamasha, which was due to release on January 24th 2020, was not released on the due date to the criticism and threats by the religious group Tehreek e Labaik in Pakistan. Although the film had already been passed by the censor board, it was decided that it would be further reviewed by the Council of Islamic Ideology with a member from Tehreek e Labaik Pakistan as a member of the deciding committee.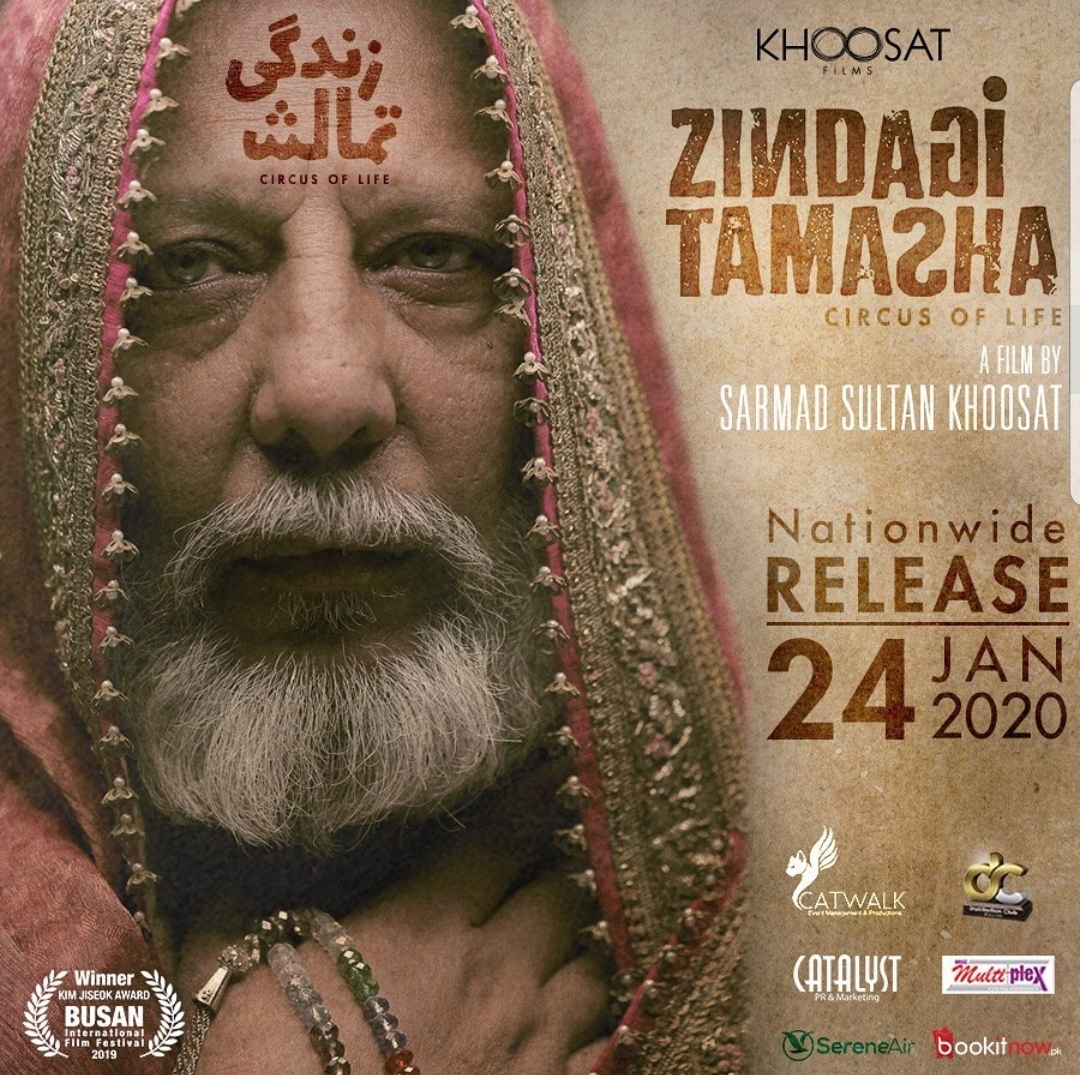 The Government of Punjab's Information and Culture Department had ordered a re-examination of the film Zindagi Tamasha in a cinema house in the presence of  the Council of Islamic Ideology and a representative of Sarmad Khoosat Films of February 3rd, 2020 at 3 pm. However, this did not happen due to unknown reasons. Sarmad Khoosat's friend and famous actor and director Nadia Afgan raised her voice against this issue on her Instagram account with an image of the letter issued by the Government of Punjab Information and Culture Department. According to Nadia Afgan, the Council of Islamic Ideology did not even schedule the screening of Zindagi Tamasha.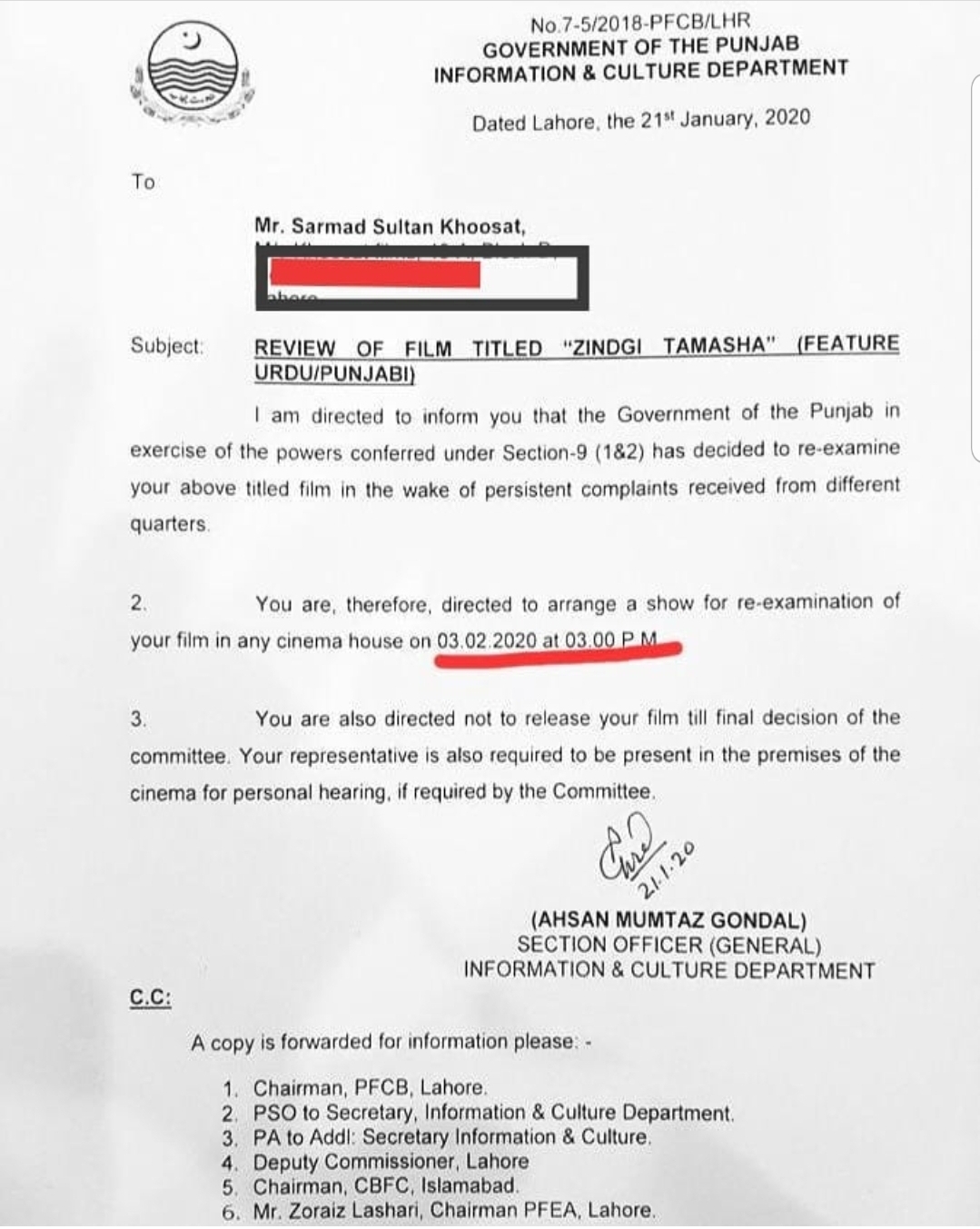 Nadia Afgan also blamed Pakistan Censor Board for delaying the review screening of Zindagi Tamasha and not giving it a third chance when it had already been passed twice by the same censor board.
Earlier, the chief of Tehreek-e-Labbaik Pakistan had categorically stated that he and his party would not let the film Zindagi Tamasha release.
Zindagi Tamasha has been directed and produced by Sarmad Khoosat. The film has been written by a young upcoming writer Nirmal Bano. It is the story of a naatkhwan named Rahat Khawaja who has a daring confession to make. It changes his life all of a sudden and he is left all alone to face the painful behaviours of the people. The lead actors are Arif Hassan, Samiya Mumtaz, Eman Suleman, and Ali Qureshi.