Celebrities
Sarmad Khoosat Exclusive: I Do Not Divide Films into Classifications, Director Talks About Zindagi Tamasha
Sarmad Khoosat speaks to Masala for an exclusive interview and talks about his upcoming film Zindagi Tamasha, which is an Urdu/Punjabi film
Sarmad Khoosat is one of those rare artists whose focus is meticulous and singular - so much so that they often fall out of mainstream news and controversies, simply because they're sticking to their lanes and doing what they love the best: making art. Sarmad's recent performance in Prisoner Z in the project No Time to Sleep was a 24 hour non stop performance where the audience follows the life of a prisoner on death row. It was based on the real-life story and Sarmad played the prisoner whereas the project was directed by his sister, Kanwal Khoosat. The performance got critical acclaim from around the world. Sarmad is now all set to direct the film Zindagi Tamasha.
His biggest hit so far has been the iconic play Humsafar starring Fawad Khan and Mahira Khan which catapulted their careers into superstardom. It's not possible to mention Sarmad and not mention Humsafar, isn't it. So we asked him about his upcoming film and wanted to know if Fawad and Mahira will be in his upcoming film Zindagi Tamasha as well.
Masala!: Tell us what the film is all about. Who's in it! When do we get to see it!
Sarmad Khoosat: It's set in Lahore, it's Punjabi language film, predominantly, but it also has Urdu in it. It's called Zindagi Tamasha. We've taken the title from an old song from a film Naukar Vohti Da. The song has a significance in the film as well. We've gotten the rights of the song and we've remade it. The cast includes Arif Hasan, a new actor, he plays the pivotal role. Arif plays a man who's in his fifties. He's a naatkhwaan and that's all I can say for now. (laughs)
Other leads include Samiya Mumtaz, who needs no introduction. It also includes Emaan Suleman, a model turned actor who is playing another principal character. She was in Aakhri Station too. And Ali Qureshi, a new model turned actor again, who is also in one of the important characters. 
I do have a cameo in the film. And there's a flash of it in the trailer. You will find out! Abhi we've been selected to Busan Film Festival, we'll be doing our World Premiere there. Other than that we have IMGC Distribution Club. So we're looking at some dates around the end of the year or post November. That date will also be revealed soon.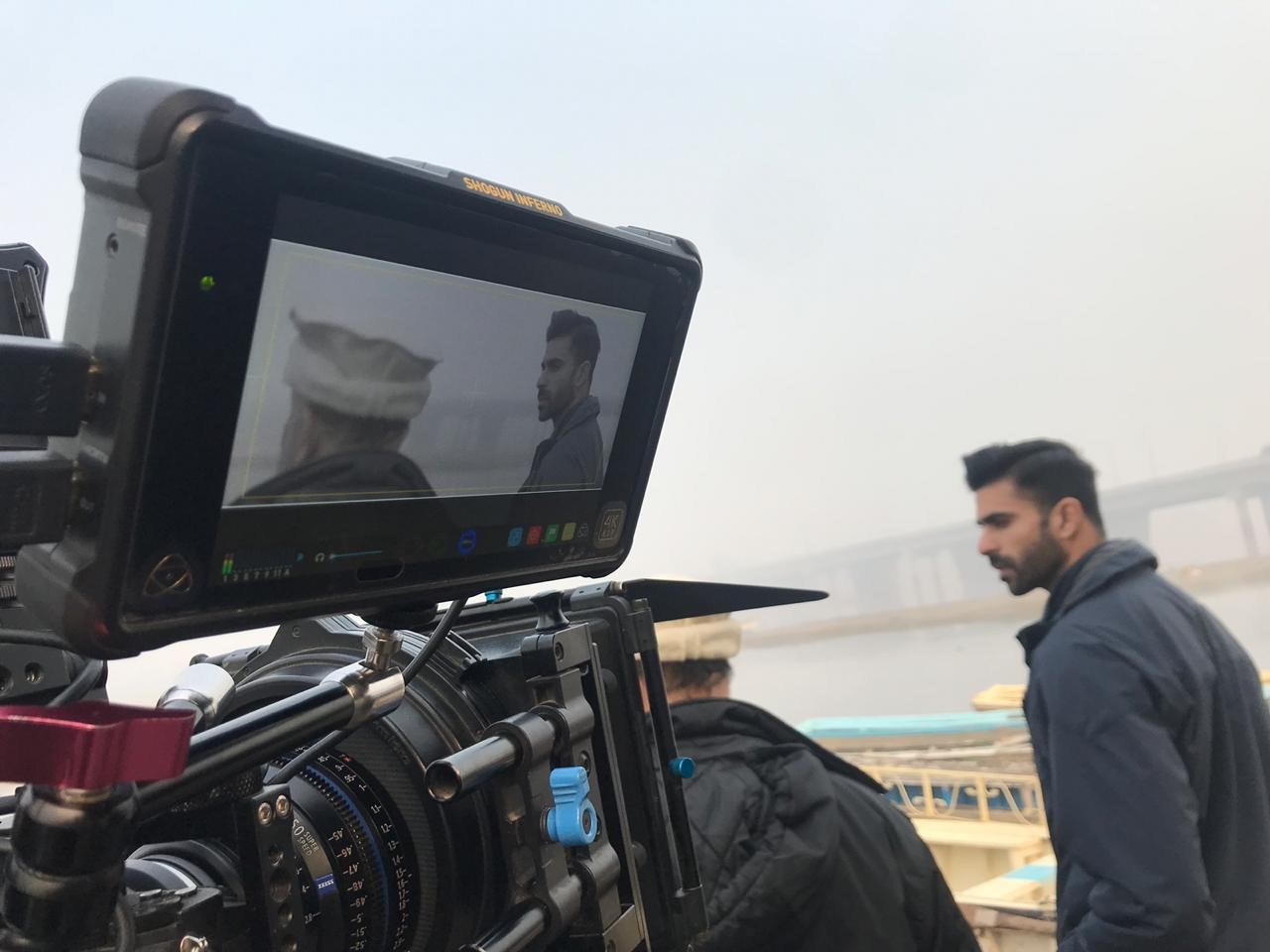 A BTS from Zindagi Tamasha, photo Sarmad Khoosat, exclusive to Masala! UAE
Masala!: Please tell us Fawad and Mahira will be in a project with you directing it?
Sarmad Khoosat: (Laugh). My initial response should be ... haye. But umm, no, not really. Nothing's in the pipeline. I have heard through the social media that they are doing a film together - it would be lovely. Seeing them together would be lovely. I would be happy even if it's not my film. Hopefully inshallah we will work together some day.
Masala!: How do you feel about Pakistani film industry right now? Were you biding your time to come to the right script to finally venture into this domain?
Sarmad Khoosat: I would want to certainly look at the glass being half full as opposed to half empty. There's a lot to be desired. But again, I do not want to imply that only a particular kind of cinema is what cinema should be, I just hope that the diversity cinema should be maintained as opposed to what we did to tv - just churning out genre and melodrama and technique of storytelling.
I hope the generalization shouldn't happen. It's too early for anyone to make any harsh opinions on the film industry, one would want to maintain a supportive attitude.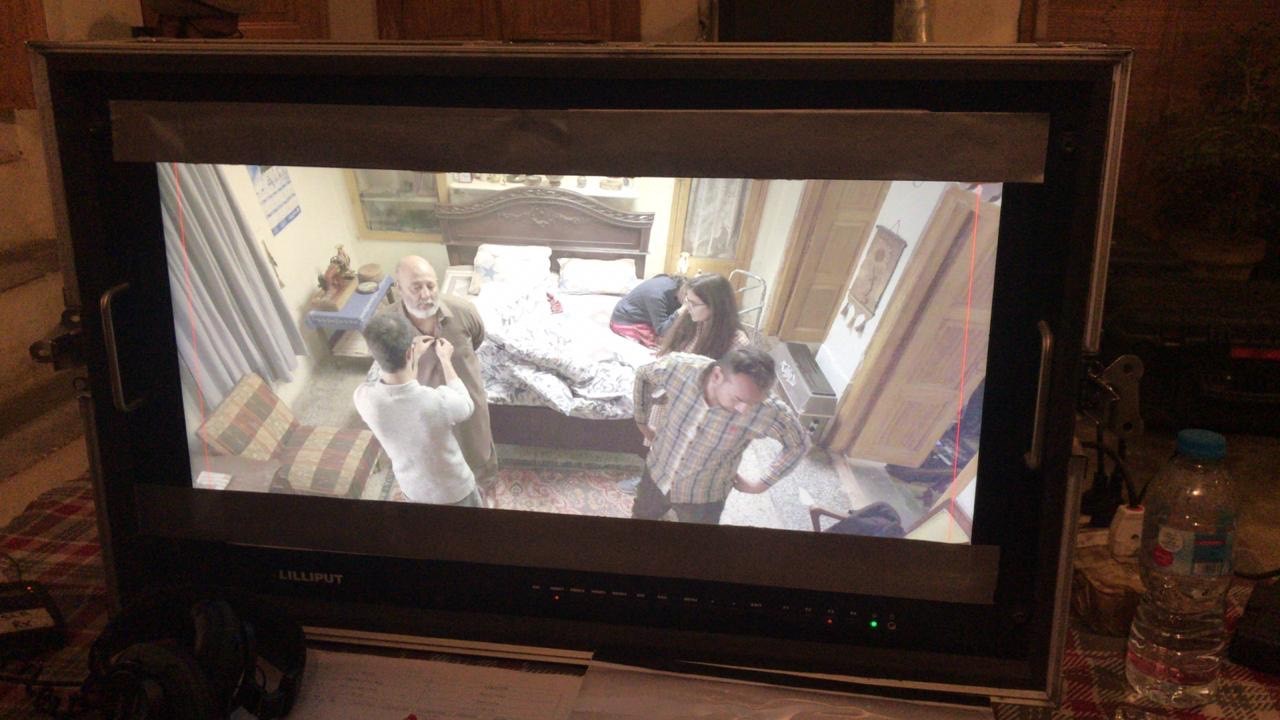 A BTS from Zindagi Tamasha, photo Sarmad Khoosat, exclusive to Masala! UAE
We're too new and too young for that. When you're making Jawaani Phir Nahin Aani and Wrong No 2 and we're also making melodrama and romantic cinema too, we should also maintain space for Cake and Laal Kabootar and Manto. That kind of diversity should definitely stay.
I was just waiting on the financials. We are a very young company, we're just two and a half years old. I was very clear on that we're not going to go into tv productions. We wanted to do films as many as we can or as few as we can (laugh). With Zindagi Tamasha, I knew it was a story that was very close to my heart. I believe it should have some personal connection with you, as a director. As opposed to tv where it often feels like you've commissioned your services as a craftsman.
So, no. With this, beginning with the finance and the production design, I wanted to have the control. That, sure. If I falter, I should know that these are my mistakes, this is my film. Manto technically is my first film, it was a happy, serendipity type phenomena in my career. After that I wanted to see where I wanted to be. I have nothing against the mainstream. For some reason, producers kept offering me comedy. I have nothing against mainstream, clearly I knew I wasn't ready to do comedy. I don't think, at the moment, too ready to go to the melodrama genre for films. For me, it's the connection.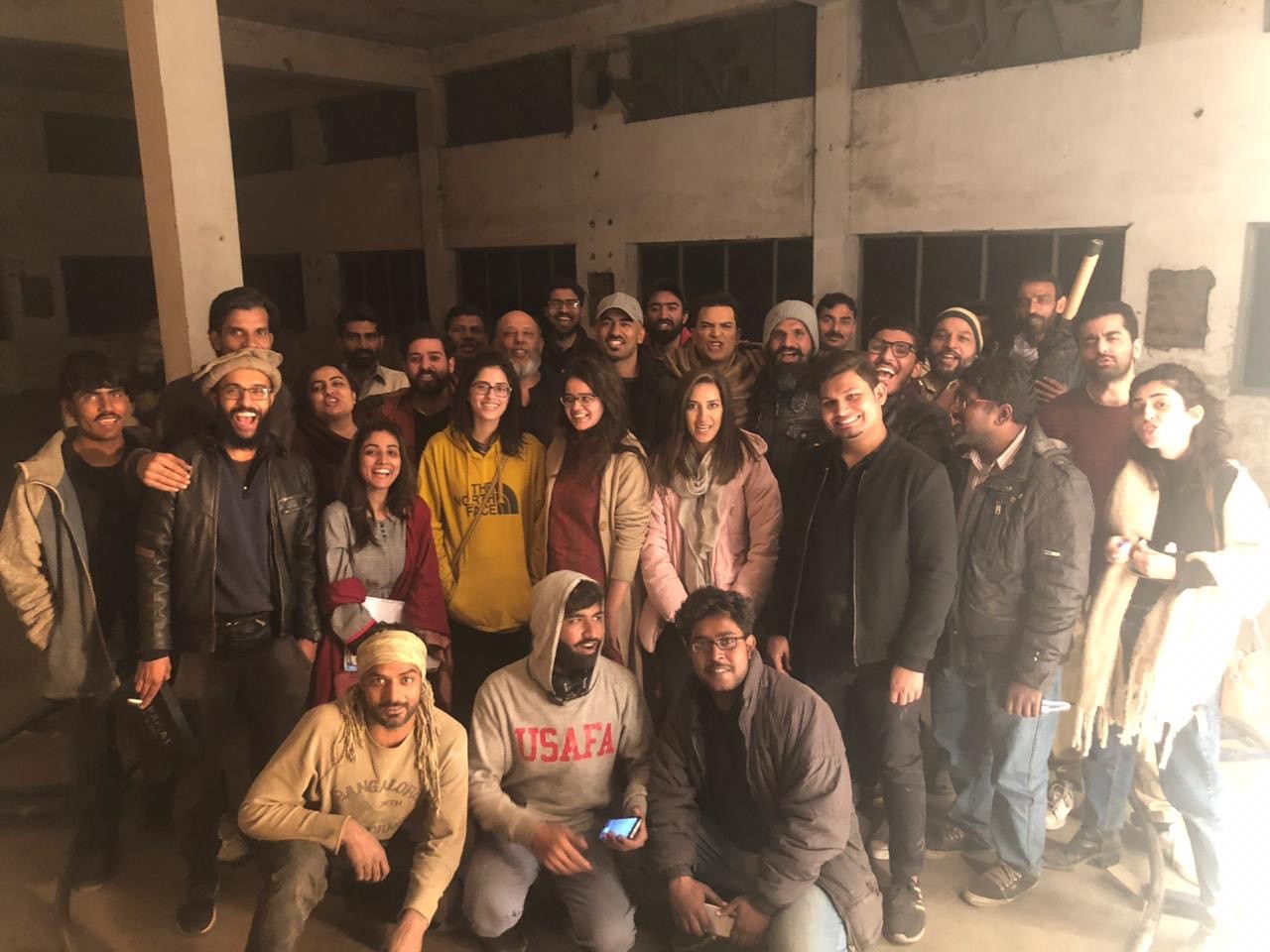 Wrap up for Zindagi Tamasha, photo Sarmad Khoosat, exclusive to Masala! UAE
That said, I do not divide films in the classification. A film should be watchable, within the reeled reality you're depicting. It should be consistent, effective and engaging. I do disagree it just can't be 'entertainment'. Entertainment is a broad idea. Fingers crossed, we're also going to be taking a second feature to make soon. Within this year. 
Zindagi Tamasha's censor certificate, photo Sarmad Khoosat, exclusive to Masala! UAE
Masala!: What's the one piece of advice you've kept with you when it comes to filmmaking?
Sarmad Khoosat: I don't know. Whatever one can learn, it is a continuous process. I don't know if it sounds bookish. Having a real honest connection with the story is important. Honesty. Your gut. As opposed to fossing something that is alien to the world. Be it casting or a certain kind of cinematography or music. That mixed plate approach is what I would want myself to refrain from. Every story comes with an organic set of requirement and one should be sensitive towards that. 
Masala!: The one piece of advice you'd like to give fellow directors for their work?
Sarmad Khoosat: Khudanakhwasta! I am in no position to give advice! I'm trying myself. I would just want them to keep making films. I just don't want anyone to stop making films. I don't want them to be effected them by any kind of responses, criticism or anything. Just keep at it. With films, I would still say it is, no matter what, a director's medium. Let the process begin there. All of us are responsible in creating what's happened with television. A pre-set situation where you would just be handed over something to execute. I hope films are not films made like that.