Bollywood News
Sarah Ferguson and Prince Andrew at the Royal Ascot 2019: Remarriage Impending?
Sarah Ferguson and Prince Andrew are making regular public appearances together which is resurfacing their news of getting remarried
The news of Prince Andrew, the Duke of York and his ex-wife Sarah Ferguson, the Duchess of York, remarrying have been surfacing for quite some time now. The royal couple got divorced in 1992 and since then has maintained a cordial relationship. They have continued to parent their daughter Beatrice and Eugenie together as amicably as possible. While Prince Andrew continued his military and royal duties, Sarah Ferguson pursued her creative endeavors. The couple also shares the Royal Lodge together (though they say that they live very separate lives and use separate entrances.) According to Sarah Ferguson (more famously known as Fergie), they are the happiest divorced couple.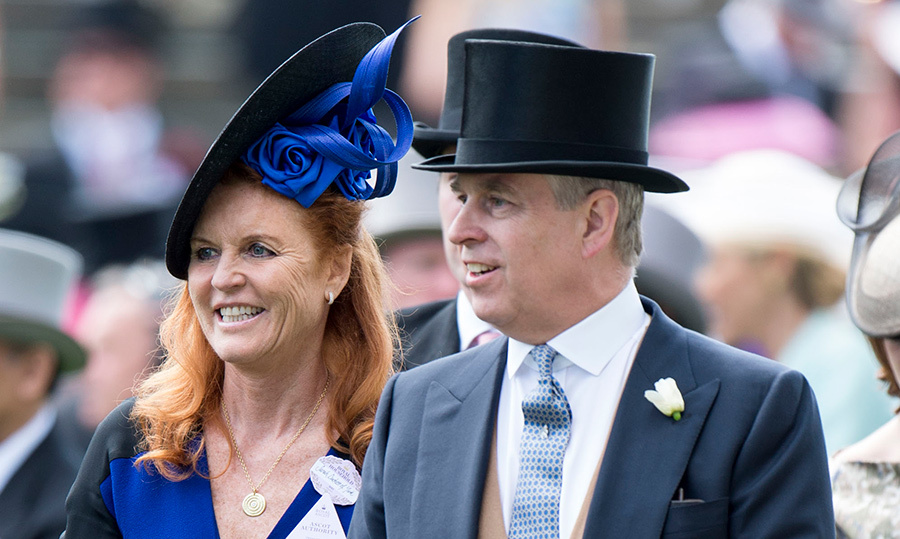 The news of them getting remarried soon has also gained momentum since Sarah Ferguson's presence at various royal events. She made it to the Ascot 2015, her daughter Eugenie's royal wedding, Lady Gabriella's wedding and now the Ascot 2019. While they were seen together in all the previous events, Sarah Ferguson and Prince Andrew ere not have seen communicating much. However, this time at the Royal Ascot they were very together. According to a staff member of the Royal Lodge, Prince Andrew's cottage has pictures of Sarah all over. He also has a cushion that says, 'Eat, sleep and remarry.'
Sarah Ferguson wore a stunning yellow dress with even brighter accessories. Sarah wore an emerald green hat from JCM creations and a velvet green bag from Gucci. She finished off her look with bright purple shoes. Her hat was upcycled from a vintage piece and hence a very last minute creation. (Princess Beatrice and Sarah wore hats from JCM (Jess Collet Milliner) on Lady Gabriella's wedding.) Sarah Ferguson attended the Royal Ascot as a guest of the Queen. A very happy looking Sarah also curtsied to the Queen (which all women have to do to respect Her Majesty.)
[node:media_embed_0]