Bollywood News
Sara Ali Khan's Travel Documents Baffle US Authorities for This Reason
Sara Ali Khan has been very vocal about her fitness journey and has transformed in a rather positive way. Her transformation, however, leaves airport security rather confused
Being just a few films old in the industry, Sara Ali Khan has surely made her mark and garnered a large fan following. Not only has she marked her niche in the industry but she has also evolved when it comes to her style. The actress made her Bollywood debut with Abhishek Kapoor's Kedarnath and is loved by all of the film fraternity. While Sara Ali Khan's success is soaring high on her success, she has also come to the forefront for her sense of style. Sara Ali Khan has also had quite the journey when it comes to her weight loss and transformation and the starlet has been quite vocal about her journey. She has often taken to social media and shared throwback videos on Instagram when she was at her heaviest in college. And now, Sara Ali Khan has one of the fittest physiques in the industry.
Sara Ali Khan
Now, during a recent interview, Sara Ali Khan revealed that her fat-to-fit transformation has left, not just fans but even the US airport authorities surprised. Why? During the interview, Kedarnath actress revealed that whenever she travels to USA, the airport authorities look at her a little suspiciously because she looks completely different in the pictures on her passport and ID. She said, "You know what happens is, because I was 96 kgs when I did my ID card picture, there's a bit of a problem. Because they are like, 'What?' and then they put it together. Especially in America." She also said that since her regular visa and student visa are all different, US authorities wonder what is going on.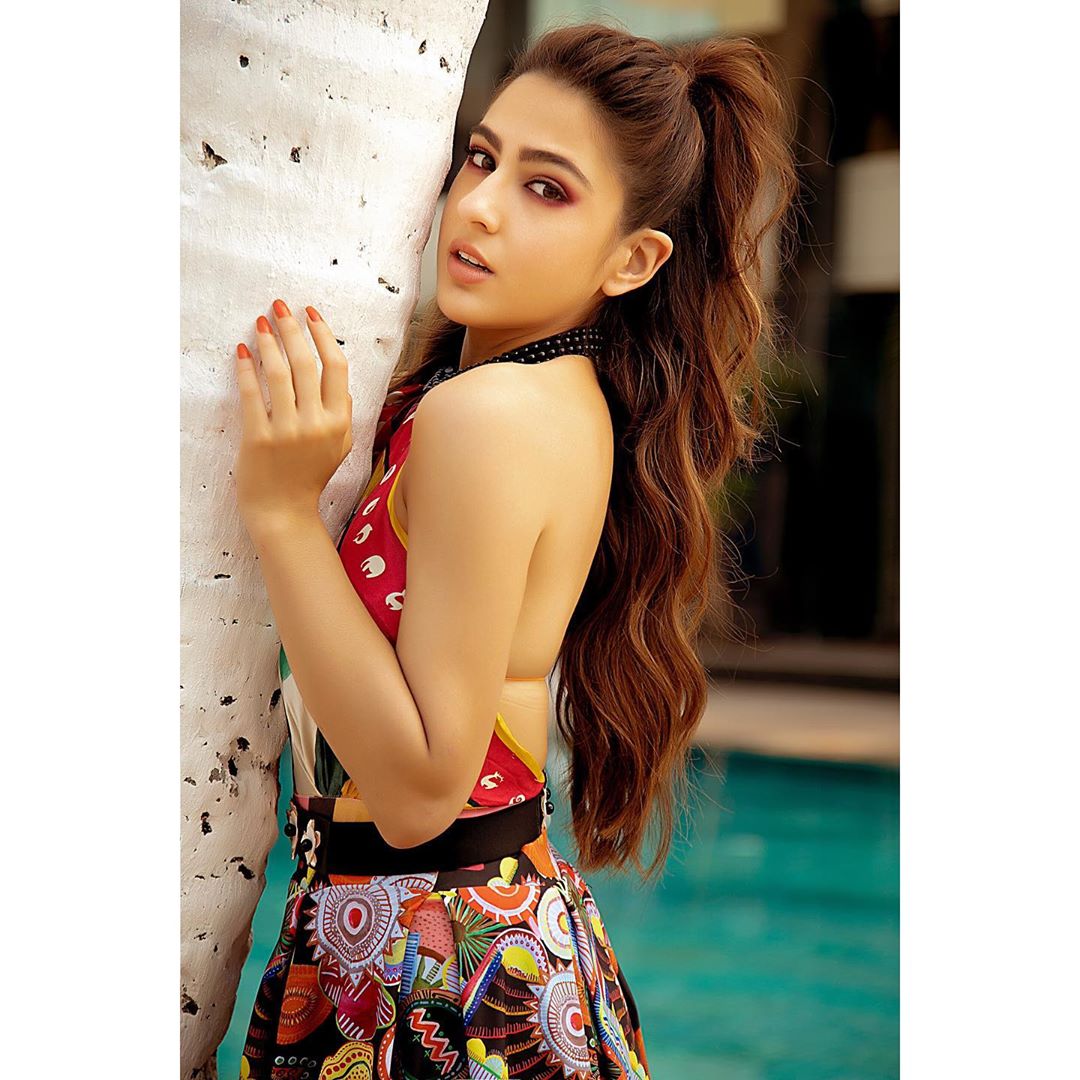 Sara Ali Khan
Sara jokingly said that she would not like to comment anything more on the subject, because she does not want to be banned from visiting the US. Meanwhile on the work front, Sara Ali Khan has two exciting projects in the pipeline and her fans are waiting eagerly to see her on the big screen once again. She just completed the shooting for Imtiaz Ali's romantic drama which is slated for release on February 14, 2020. In the film, Sara Ali Khan is all set to share screen space with Kartik Aaryan. She is also going to be seen in David Dhawan's Coolie No 1 opposite Varun Dhawan.