Bollywood News
Sara Ali Khan Talks About the Scrutiny Star Kids Go Through
Sara Ali Khan spoke to Barkha Dutt about the issues of star children and people's behavior towards them at We The Women Festival.
Sara Ali Khan was recently invited to Kolkata for speaking at We The Women festival with the famous journalist Barkha Dutt. Star children and nepotism are some of the most discussed topics when it comes to Bollywood. Sara Ali Khan is the elder daughter of Saif Ali Khan and Amrita Singh and has experienced the scrutiny and attention firsthand. When Barkha Dutt asked Sara Ali Khan about the burden and pressure that came up with coming from a famous family on both sides, Sara Ali Khan replied that she did not take it as burden or pressure. According to Sara Ali khan, if she took it seriously she would not be able to perform and become stiff.
According to Sara Ali Khan, she was acutely aware of the fact that she came from a privileged background and had more access than the outsiders in the industry. However, this privilege also came with a setback. According to the young Pataudi, people waited for star children to make a mistake so that they could point them out. Sara Ali Khan said that although the media and audiences had always been loving towards her, she had noticed that sometimes people on the sets were medley resentful of what she had and what she did not have.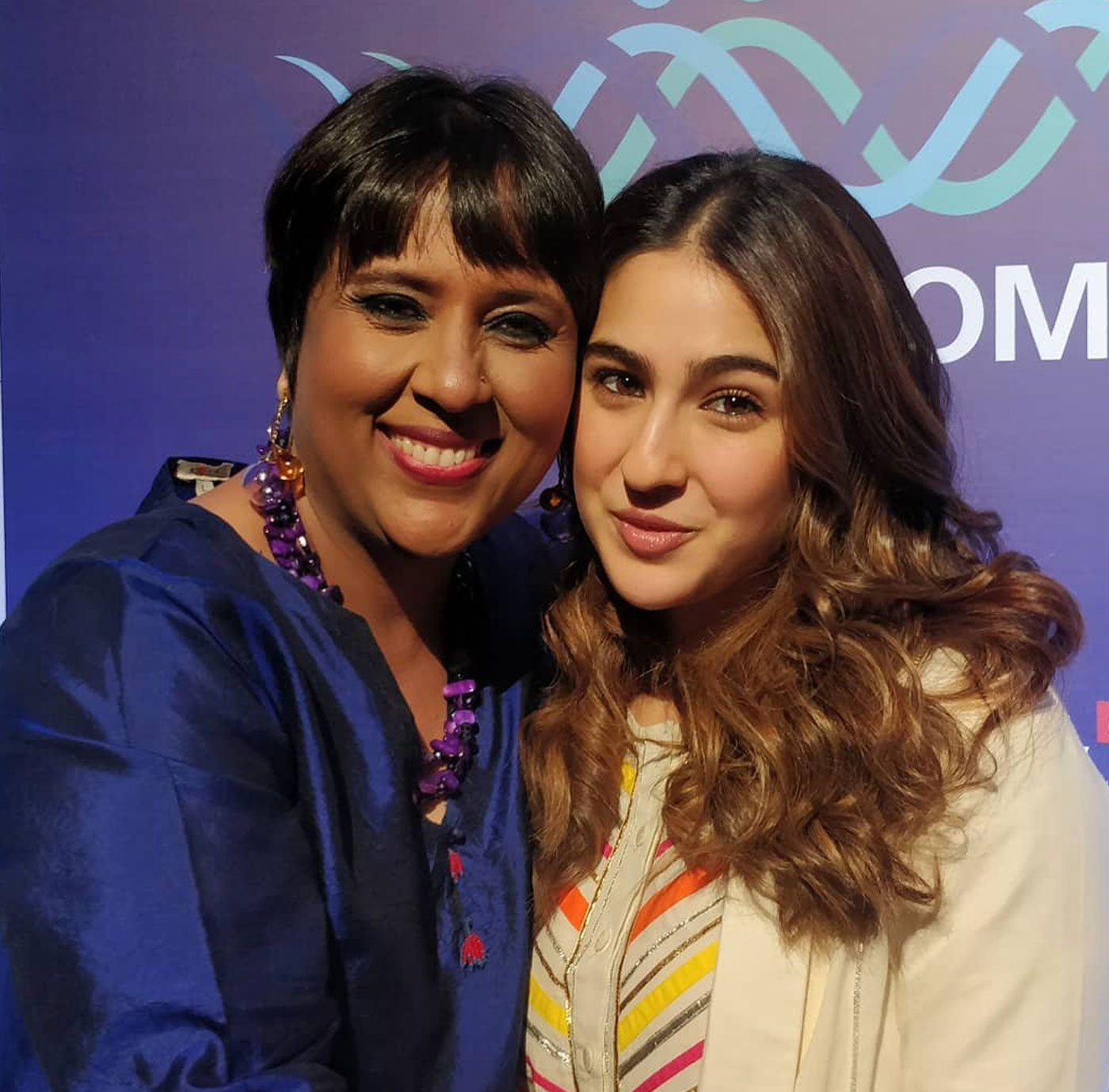 Sara Ali Khan and Barkha Dutt
Sara Ali Khan further elaborated that she kept herself away from the negative vibes. According to her, 'I have grown to attempt to see the best in people. When it doesn't happen I go to my friends denial and delusion. There are people out there who are mildly resentful of what you may and may not have.' Sara Ali Khan also mentioned that there was a sense of perceived entitlement. Even if she did not think about it, people have perceived and pre-conceived notions about the star kids. She said that the stereotyping and assumptions were unfair and uncalled for.