Sara Ali Khan Still Has a Smile On Her Face After Getting Caught in the Rain!
By Masala.com Reporter Sunday, 25 August 2019
Sara Ali Khan was on her way to the gym when she found herself caught in the middle of a rainstorm! But the bubbly actress still smiled wholeheartedly for the cameras.
Sara Ali Khan has quickly become one of the biggest Bollywood starlets in the film industry these days, and for good reason! Sara has been involved with Bollywood literally from the time she was born, as her parents are none other than renowned actors Saif Ali Khan and Amrita Singh. As she developed a keen interest in acting, it was only a matter of time (and finishing her education) before Sara would be making her debut. It finally came around with the romance film "Kedarnath", which released last year. She has since starred in "Simmba" and will soon be seen again in highly-anticipated flicks like "Love Aaj Kal 2" and "Coolie No. 1."
Beyond her acting skills and command on-screen, Sara has become a sweetheart in the industry thanks to her charming personality! She's known for always having a smile on her face and remaining humble regardless of her privileged roots. Sara's laidback personality recently came to the forefront when she was papped after her regular daily visit to the gym. Her workout look for the day was all things girly as she rocked a pair of shorts with a starry-patterned top and accessorized with a super cute bright pink bag. We are loving how Sara matched her manicure to the outfit by opting for a coral pink colour.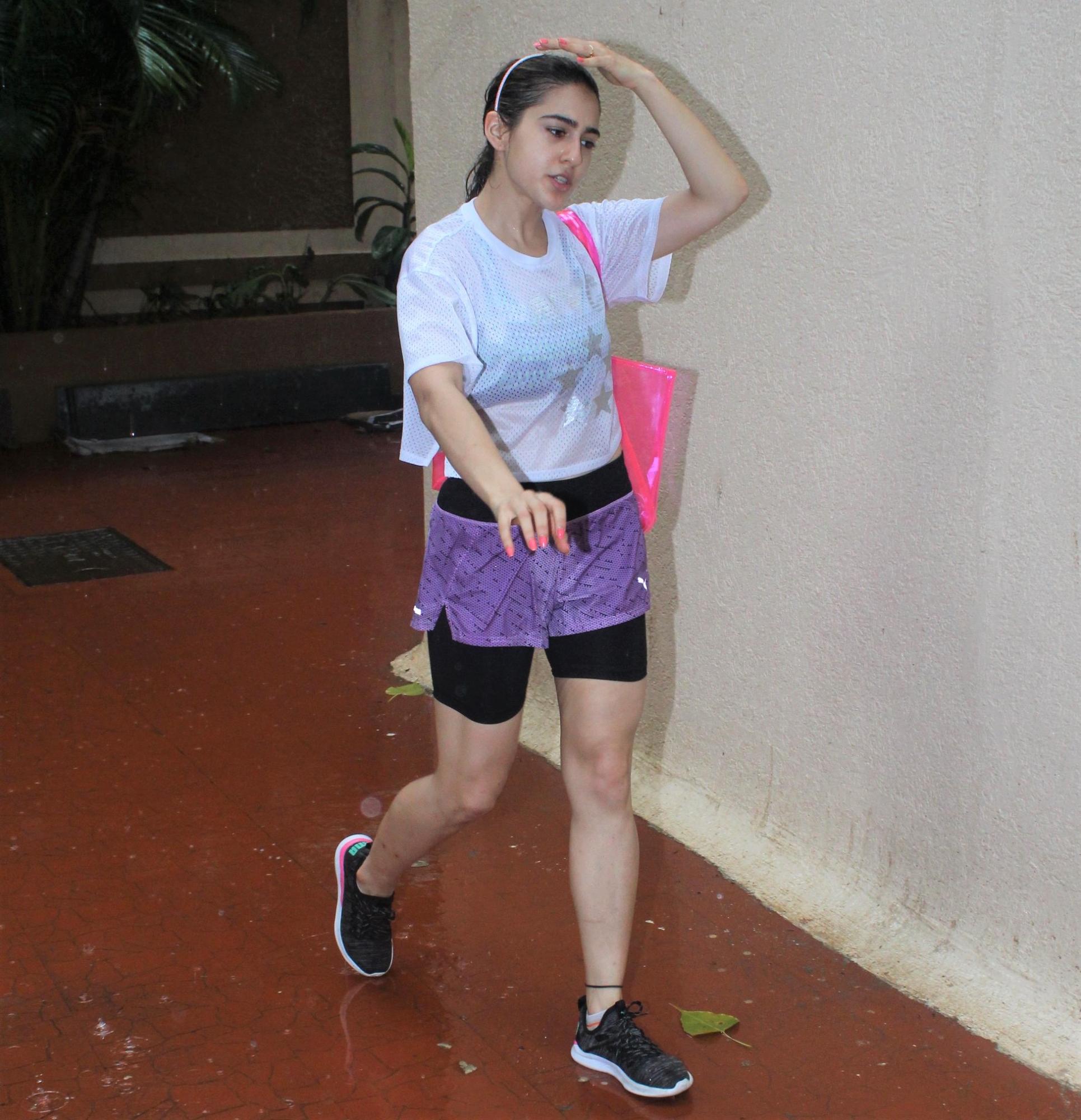 Unfortunately for Sara, she was leaving the gym the exact same time it began to rain heavily, leaving the starlet totally soaked!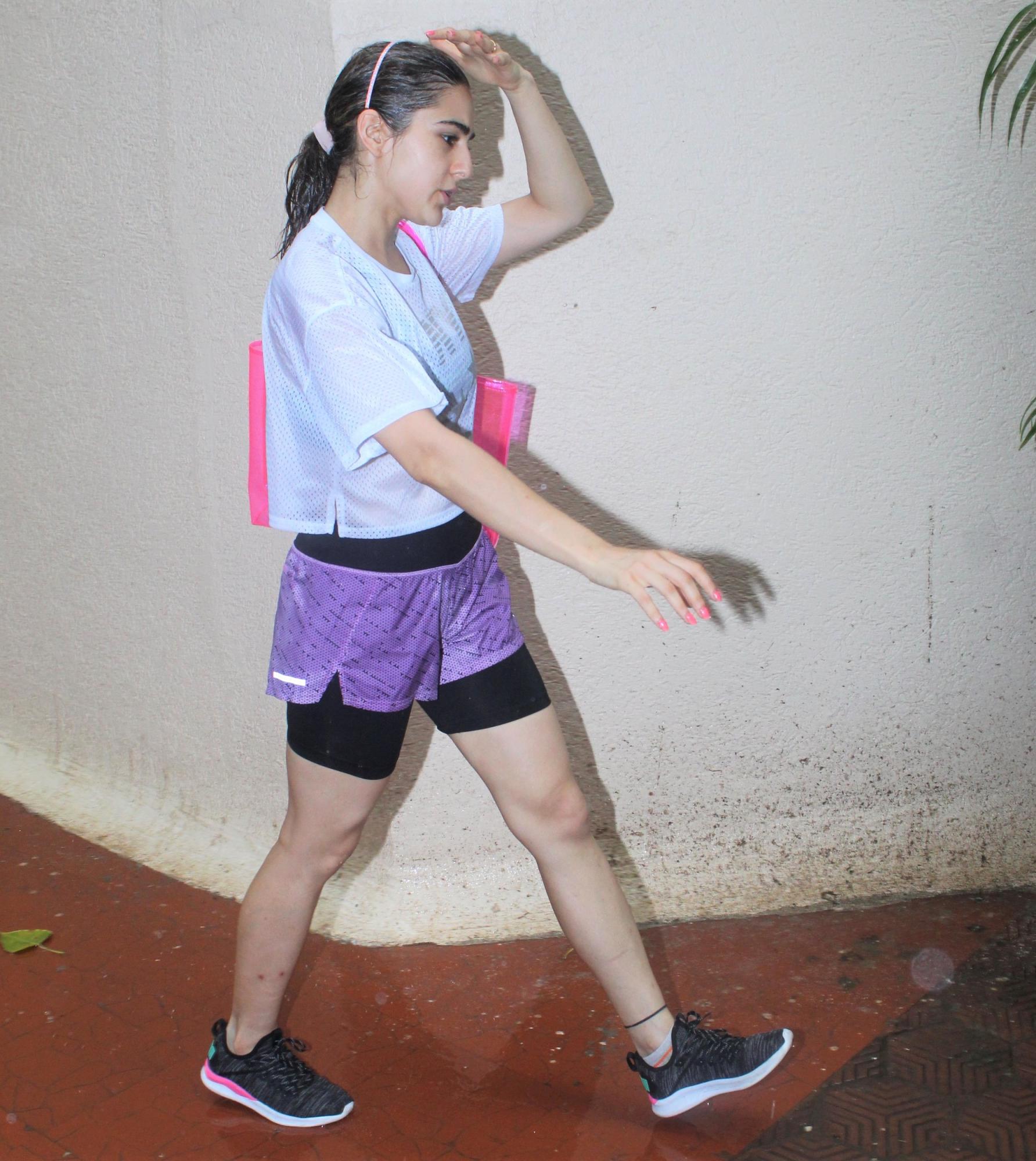 She didn't have an umbrella anywhere near and stuck to shielding herself from the drizzle with a hand.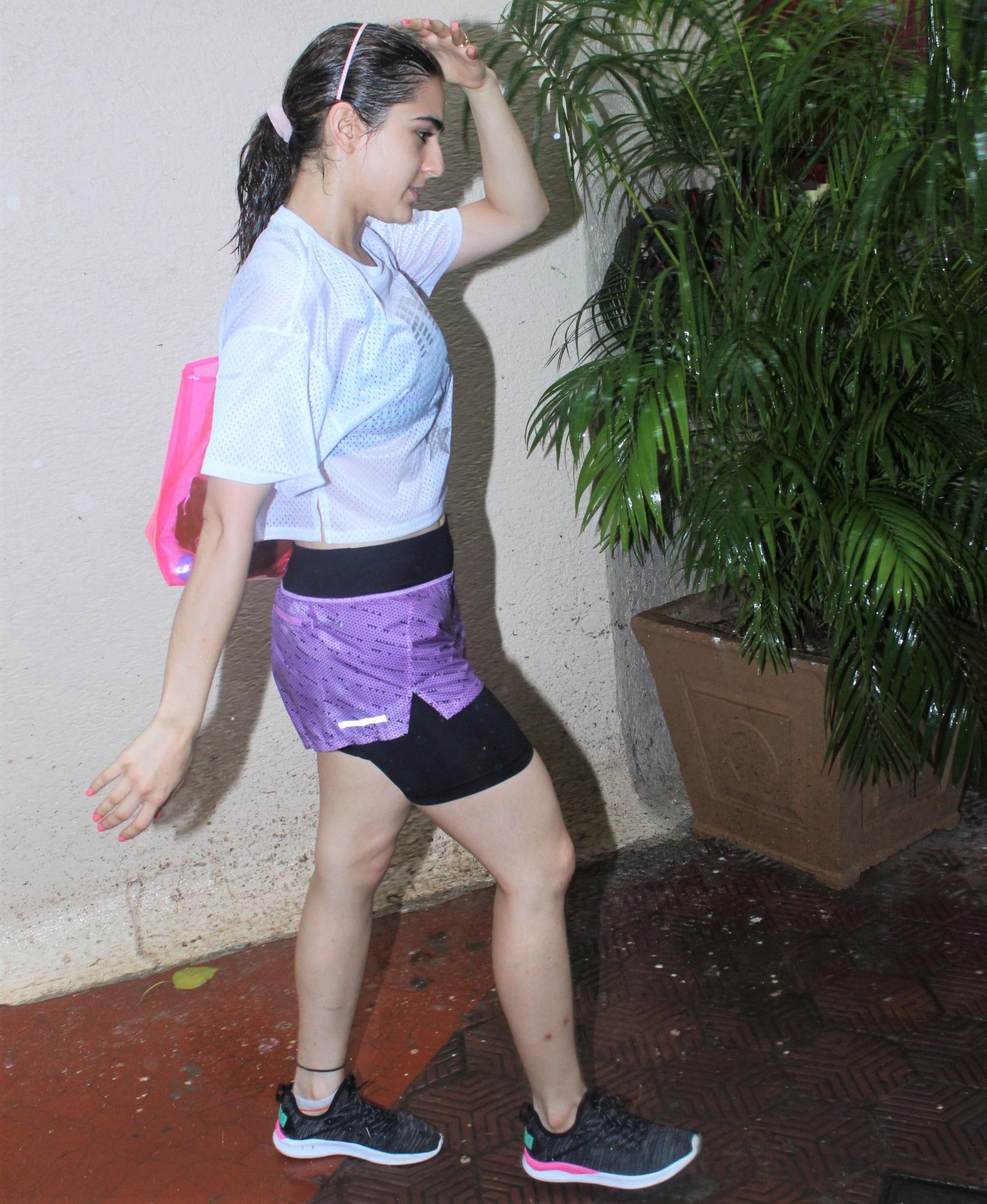 Sara managed to laugh at the situation and smiled warmly at the paparazzi that had gathered near the gym.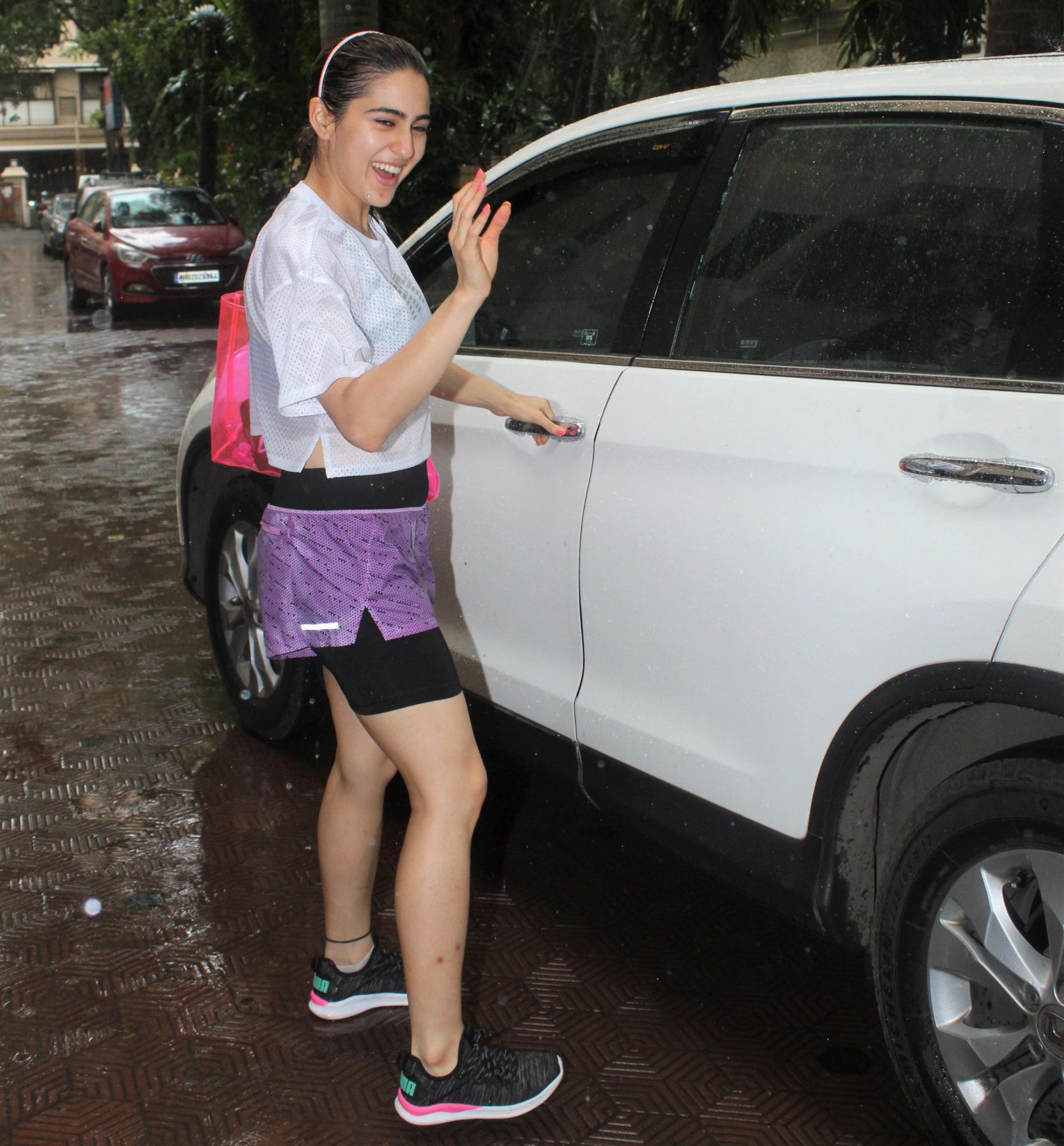 She finally got refuge from the rain as she got into her car, still cheerfully greeting the paps.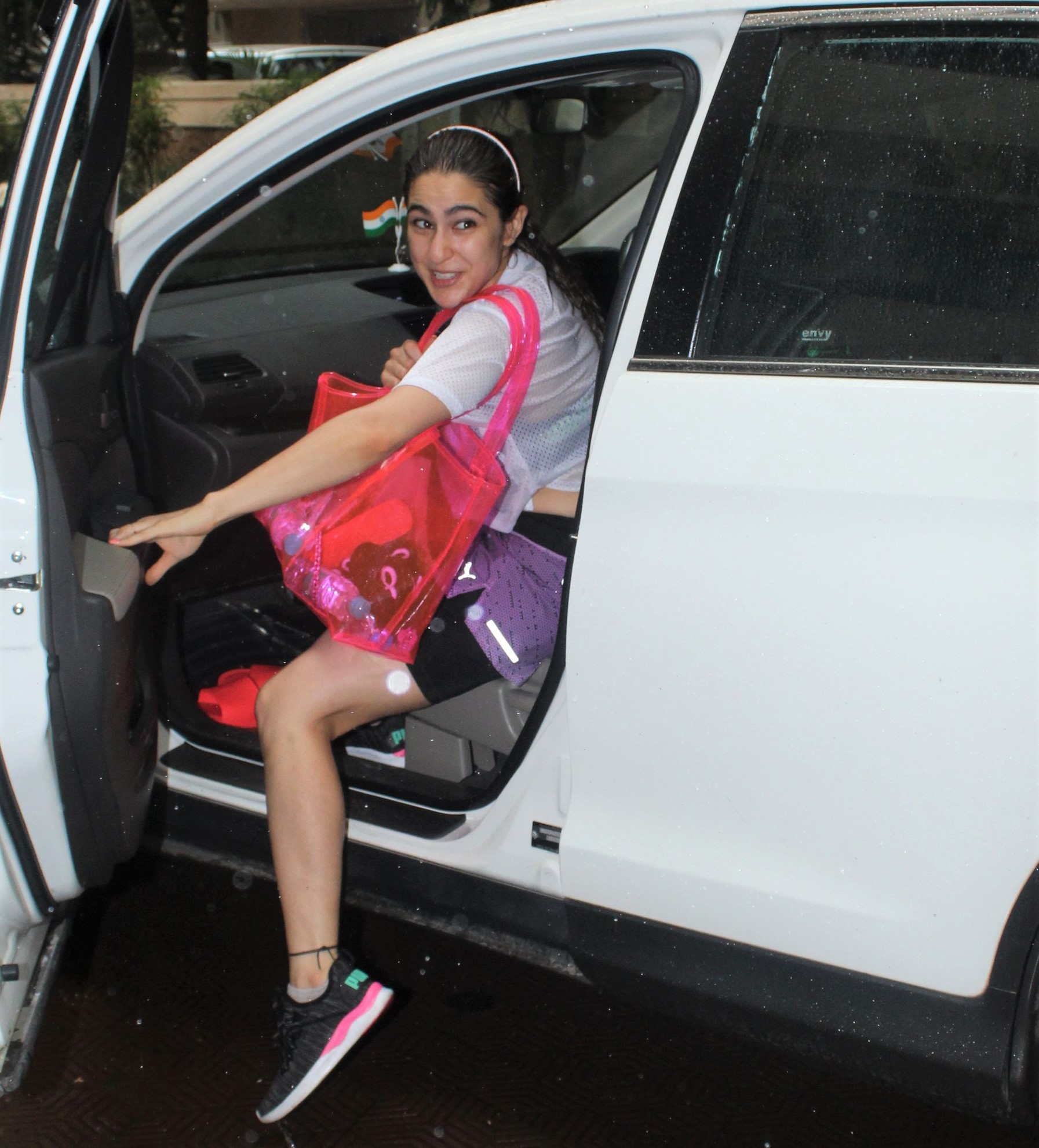 Hope your rainy Sundays are as cheerful as Sara's!
For all the latest Bollywood News and gossip, follow us on Twitter & Instagram, like us on Facebook and subscribe to our channel YouTube. New videos up every day!
Comments