Bollywood News
Sara Ali Khan Faces Social Media Reaction for Her Views on Colourism
Sara Ali Khan spoke to the famous journalist Barkha Dutt about nepotism and colorism at We The Women festival at Kolkata
Sara Ali Khan is the current sensation who has taken everyone by storm. Even before her first film came out, Sara Ali Khan had been a part of the limelight. From the teenager dressed in a lehenga at her dad Saif Ali Khan's wedding with Kareena Kapoor Khan to being the sharp Columbia University graduate who looked fit as a fiddle when she was clicked with father Saif Ali Khan and brother Ibrahim Ali Khan after a  tennis session, Sara Ali Khan has always been on the top of her game in terms of attention. It was later that Sara Ali Khan joined the same industry that her illustrious parents had been a part of.
Sara Ali Khan was supported since the beginning of her career for her openness and candidness
Coming from a family that sports an impressive lineage, Sara Ali Khan has been surrounded by the best side of life. From good looks to an IVY league degree, Sara Ali Khan has it all. She also became famous for her candid nature and being her true self on the internet. She was an open book when it was about her battle with the PCOS and expressing her crush on the young actor Kartik Aaryan.
People appreciated her both for her performance in the films like Kedarnath and Simmba where she acted with much experienced actors as well as for her honesty and humble nature. This is why social media is usually praise for her and one rarely comes across negative comments about Sara Ali Khan. However, all is not good in the hood anymore.
Sara Ali Khan  spoke to Barkha Dutt at We The Women Festival about nepotism and colorism
Sara Ali Khan was recently invited to Kolkata for speaking at We The Women festival with the famous journalist Barkha Dutt. Here she candidly spoke about issues like nepotism, being a star child, and colorism. According to Sara Ali Khan, the star children had to face more scrutiny than ordinary people. She also mentioned that it would be weird if people did not recognize her on the streets. However, what triggered most of the people were her remarks about colorism.
Sara Ali Khan said that everyone should remain confident in their skin and do not get bothered by what people say. She also went to the length describing that it was easy to look dark just by applying a tan spray and then achieve a fairer complexion just by using more powder.
Sara Ali Khan's views regarding colorism did not sit well with many people on social media
What seemed simple and fair to Sara Ali Khan did not sit well with the people who had been affected by colorism over generations. They took social media to write long threads about the issue. To them, Sara Ali Khan's views demonstrated the excess of privilege and the absence of real-life exposure.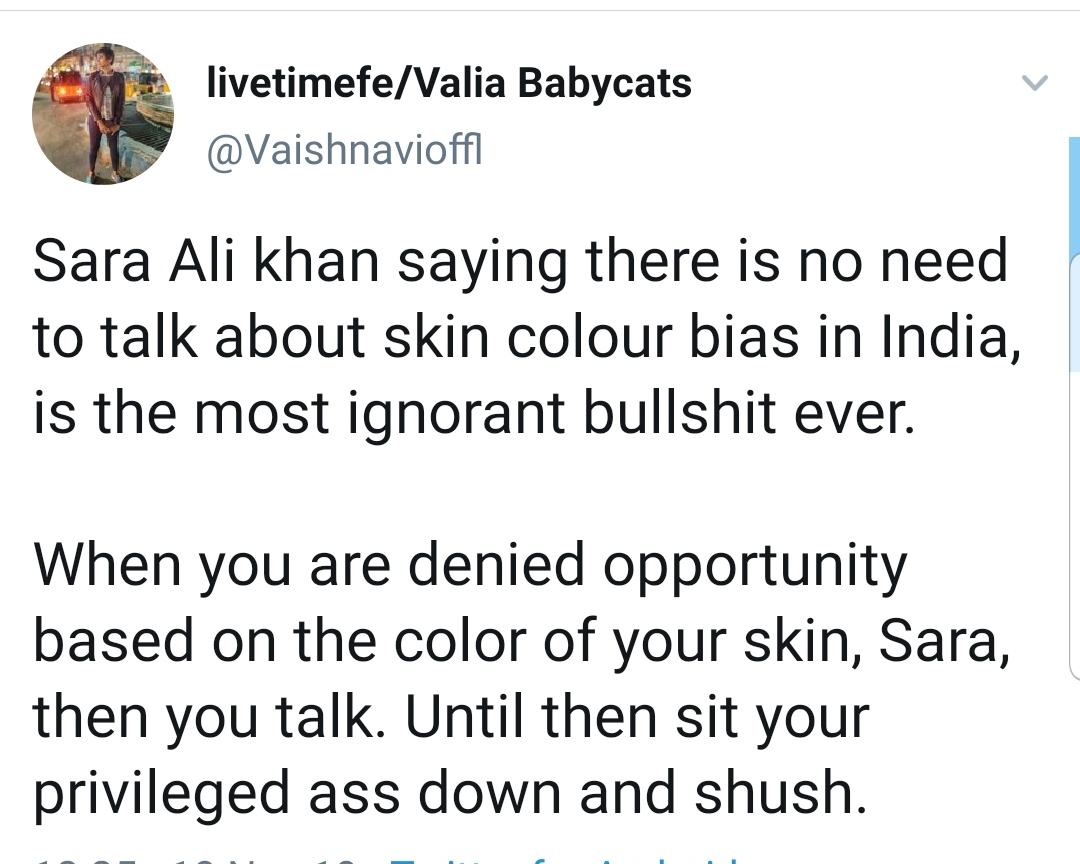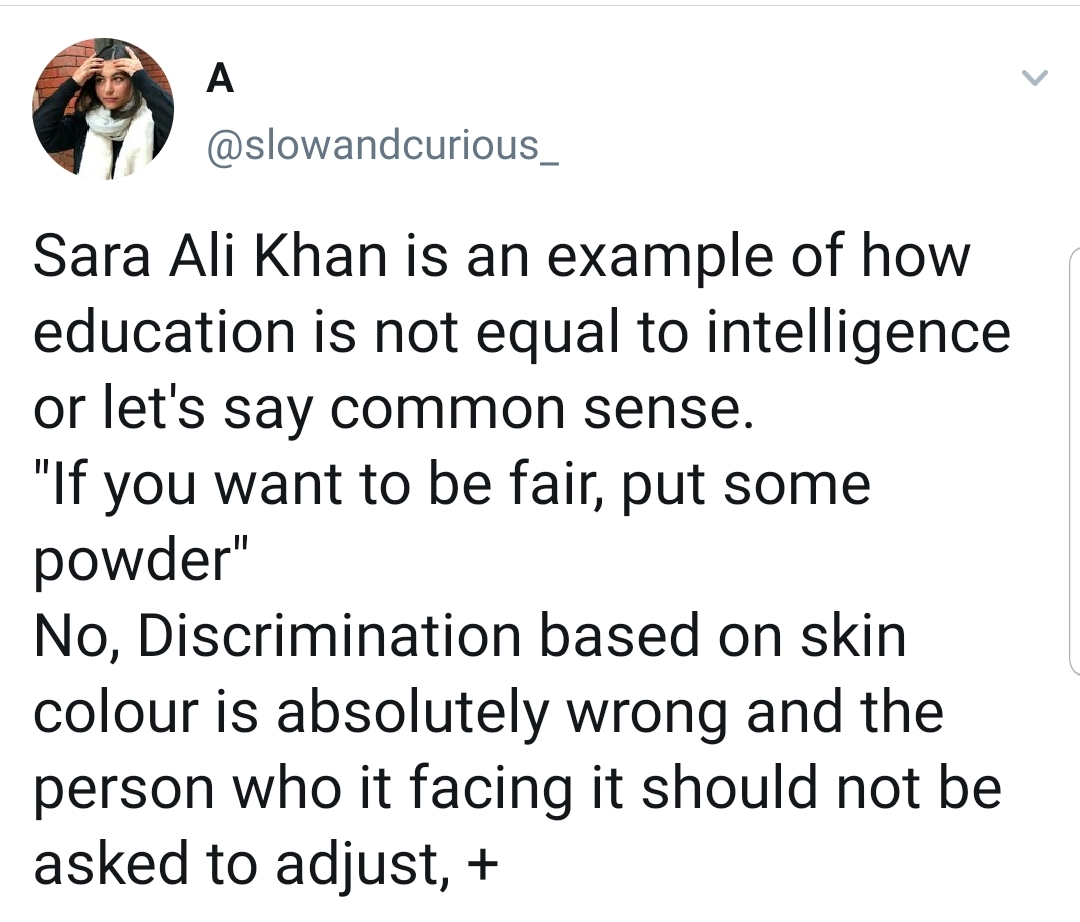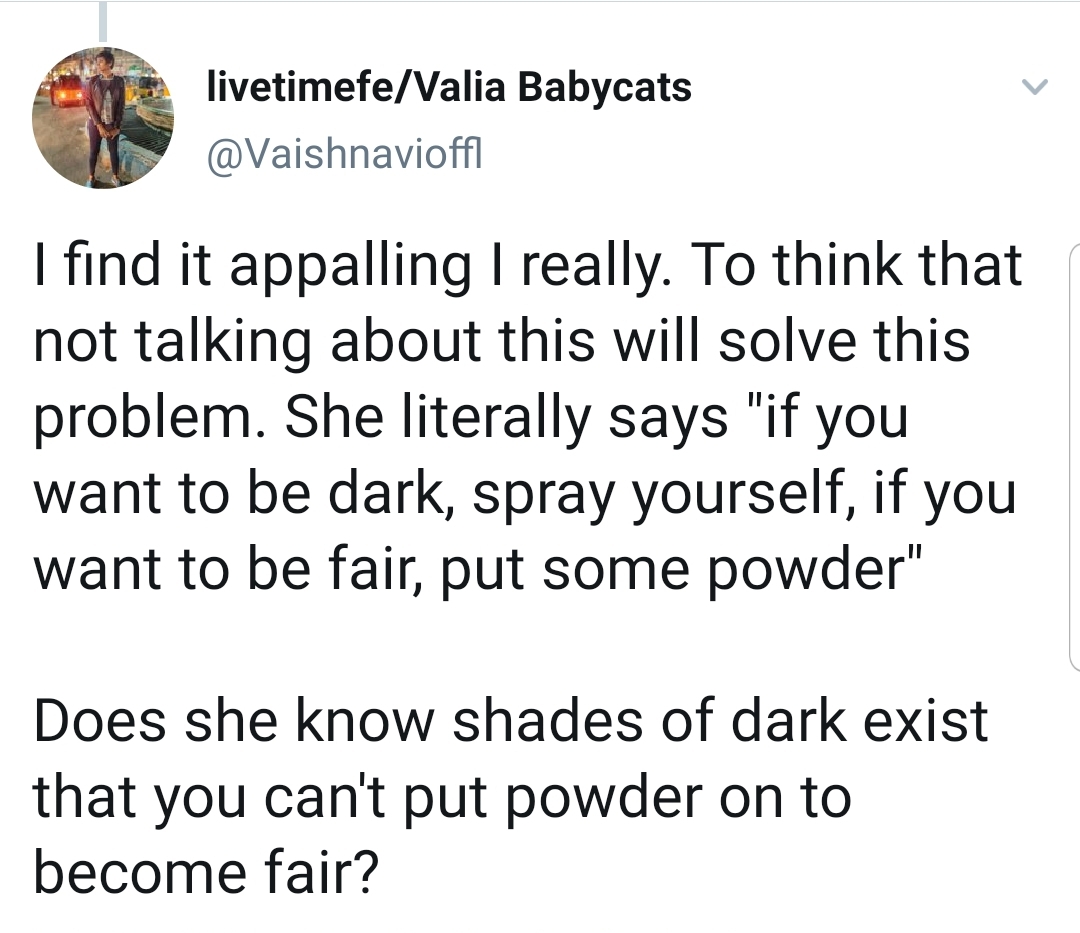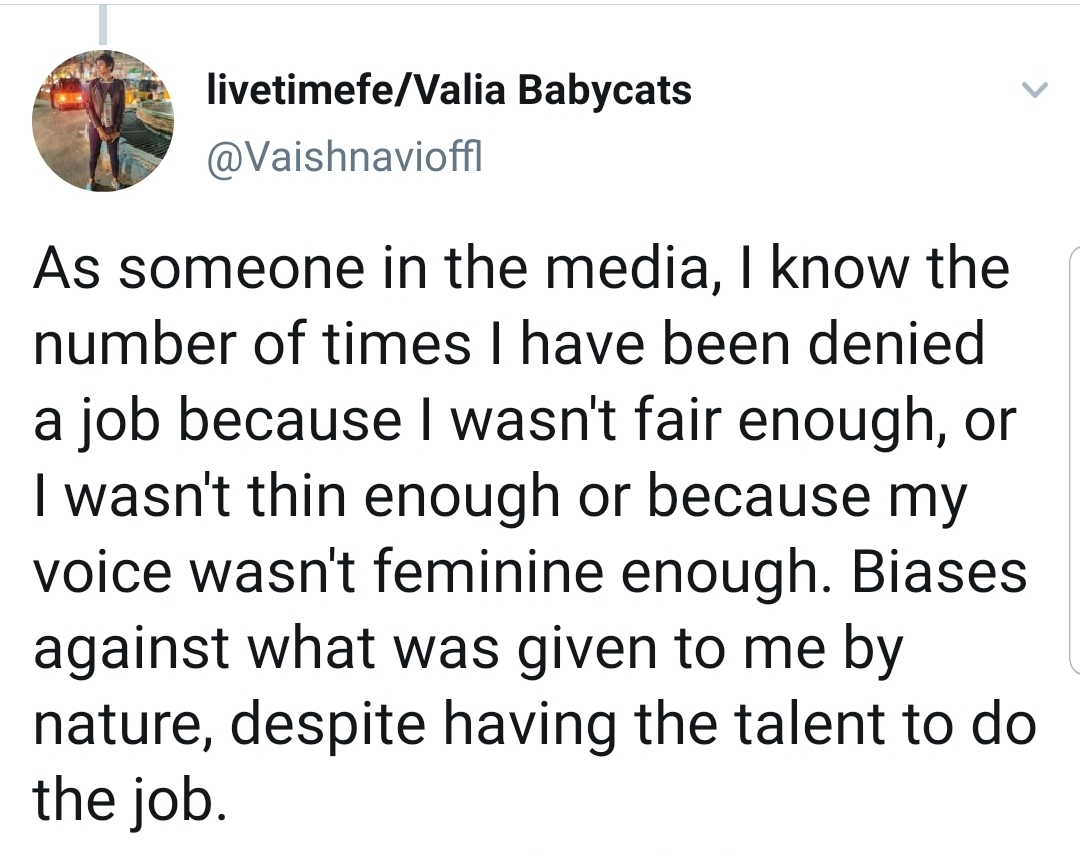 According to one user, Sara Ali Khan was being overconfident.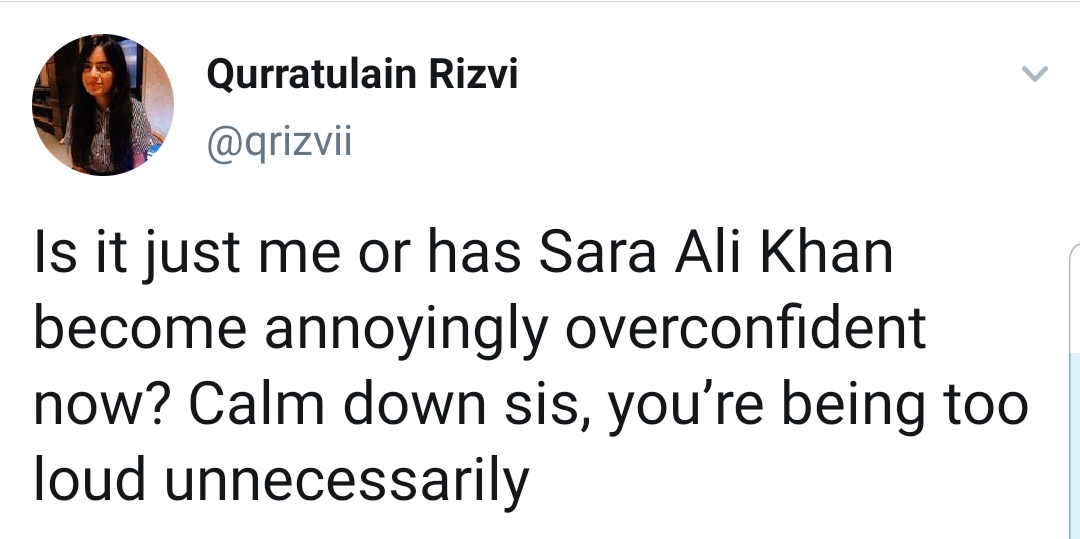 People certainly, expect a lot more enlightenment and not entitlement from Sara Ali khan since she has completed her education from some of the best institutes in the world. To some people, it came more as victim-blaming because it refuted the concept of discrimination on the basis of color in India.
Many times people are denied opportunities on the basis of their skin color and this issue is rampant in the media industry which thrives on how people look.
Sara Ali Khan's comment that dark people could pat some powder on their face came from a place of ignorance to some people.
Colorism is one of the biggest social issues faced by women in India
While campaigns like Dark Is Beautiful have started creating an impact, colorism is an issue which is still prevalent in the Indian society. This is why fairness creams are popular among the masses and many big names have also endorsed it in the past. A few days ago Bhumi Pednekar was also criticized for using a dark makeup to look tan in Bala (which also highlighted the issue of colorism). According to the people, the filmmakers should have cast someone who was already of the same complexion.