Celebrities
Sara Ali Khan celebrates her 25th birthday in style
Celebrations began at midnight with balloons and cake
Sara Ali Khan celebrated her 25th birthday with family and friends yesterday in a private countryside getaway. She started her birthday celebrations as soon as the clock struck 12, and began uploading pictures of the party to her Instagram story.
The room was decorated with pink birthday balloons and banners, and Khan posed for a picture in front of the decorations in her pyjamas.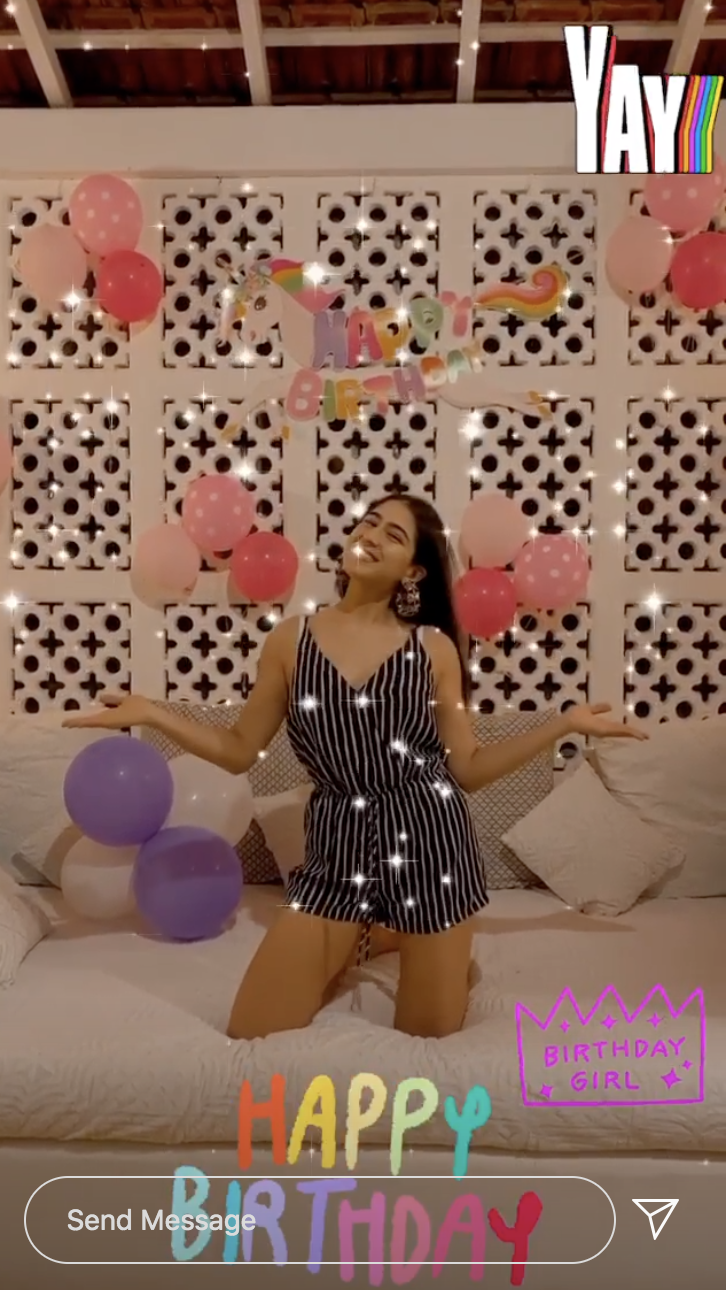 Another picture shows Khan's two chocolate birthday cakes alongside some chocolate brownies. The first cake which was from her mother, Kareena Kapoor reads "Quarter Century Ho Gahi!! Best Mommy". The second cake, which is from her younger brother Ibrahim Ali Khan reads, "Happy Birthday Aapa Jaan" which translates to "Happy birthday you darling". Sara and her brother are extremely close, and recently celebrated a day of Raksha Bandhan bonding together.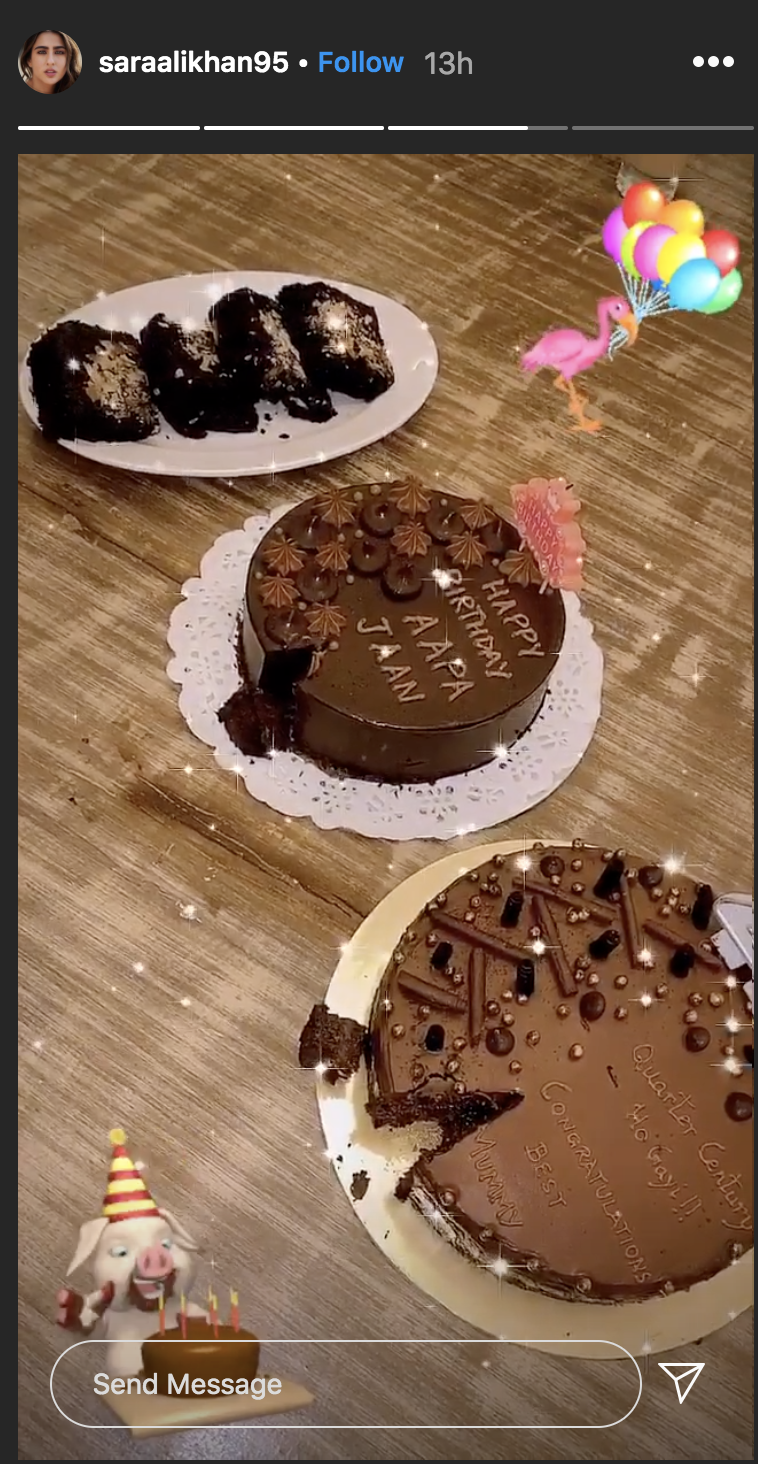 Halfway through the night, Sara changed her outfit into a striped jumpsuit, where she posed for another photograph in front of a colourful unicorn birthday banner.
Kareena Kapoor celebrated her daughter's birthday by posting a childhood throwback picture of Sara when she was a baby. She captioned the post "Happy birthday beautiful @saraalikhan95 Eat loads of pizza" followed by the balloon, heart and pizza emojis.
The 25 year old has worked on brand partnerships with huge global companies such as Fanta, Puma and Maybelline New York. She has achieved a successful career in both the modelling and acting world, and despite only being in her 20s, was listed on the 2019 Forbes India Celebrity 100 list. To see more of her achievements, read our article on Sara Ali Khan's career highlights.