Bollywood News
Sara Ali Khan and Namrata Purohit are Totally Cute Gym Buddies!
Sara Ali Khan and Pilates instructor Namrata Purohit were recently papped leaving the gym together
Known for her love for fitness and her totally glam body to prove it, Sara Ali Khan was again recently snapped by cameramen while leaving the gym. But this time, the actress was joined by her friend and famed Pilates instructor Namrata Purohit. Namrata is known for being the super efficient and super fit instructor working with some of the biggest names in Bollywood that are known for their incredible fitness as well as their gorgeous looks. These include starlets like Malaika Arora, Sonakshi Sinha, Kareena Kapoor Khan, and now Sara Ali Khan!
The two of them were seen walking out of the gym together as the paps snapped away. Namrata and Sara seemed to be clearly close as they smiled and laughed cheerily while chatting. Sara was dressed up in a traditional look, with a white ensemble patterned with delicate multi-coloured designs. Namrata on the other hand was totally dressed for the gym as she was still in her workout outfit consisting of all-black crop top with tights.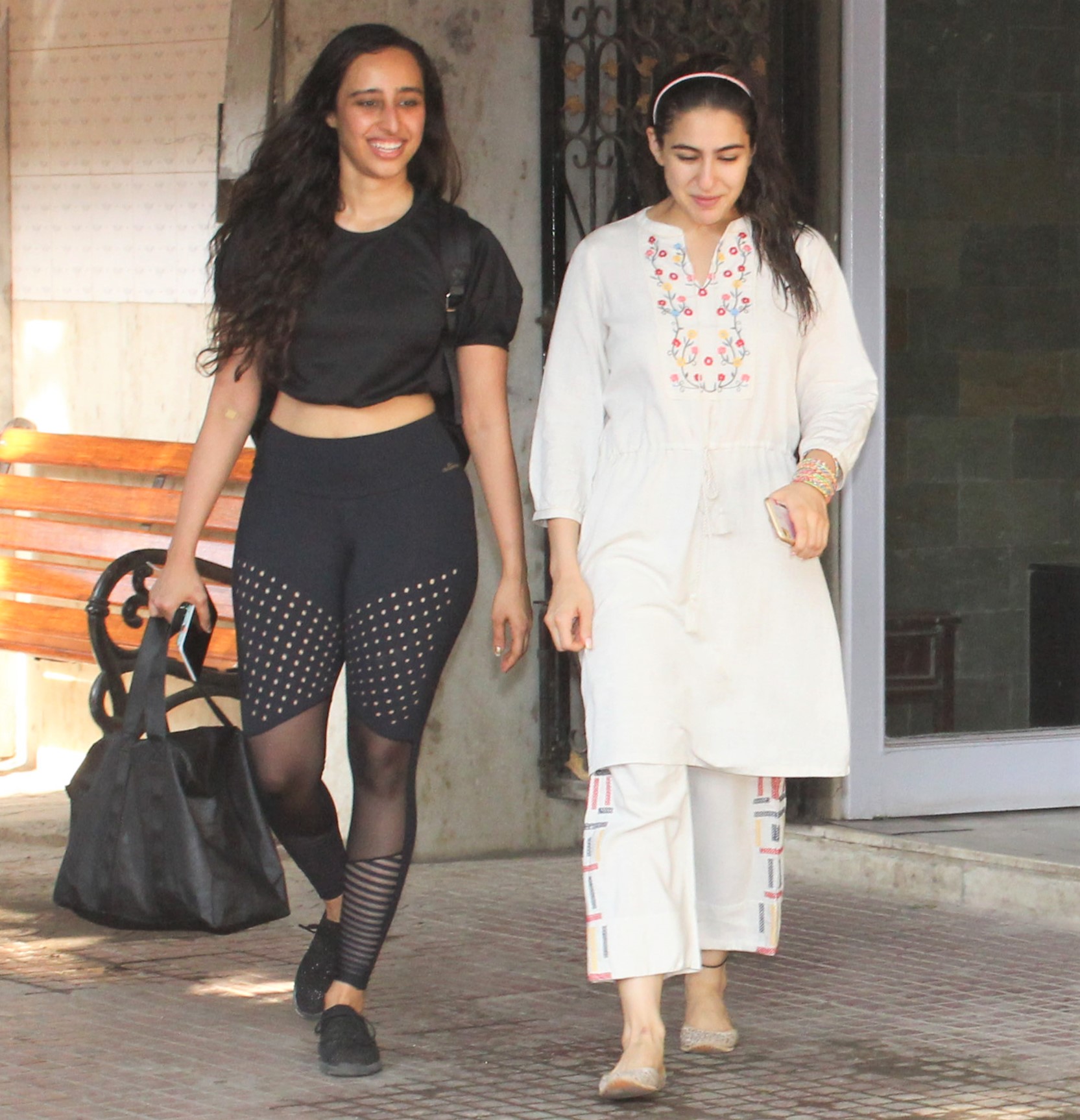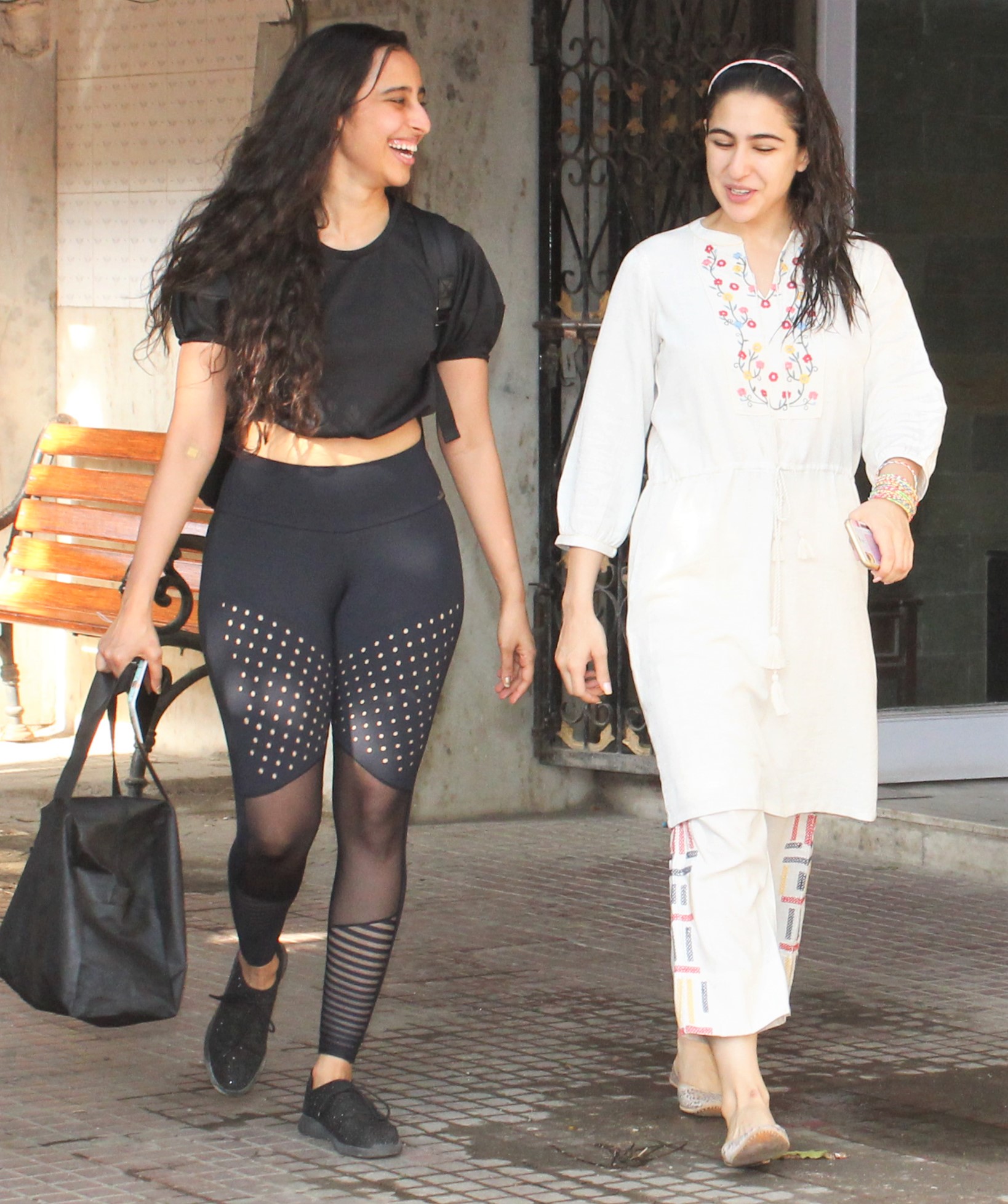 To keep her hair out of her face and also add a feminine touch to her super pretty look, Sara kept her hair back with a hairband and accessorized with a simple pair of flats.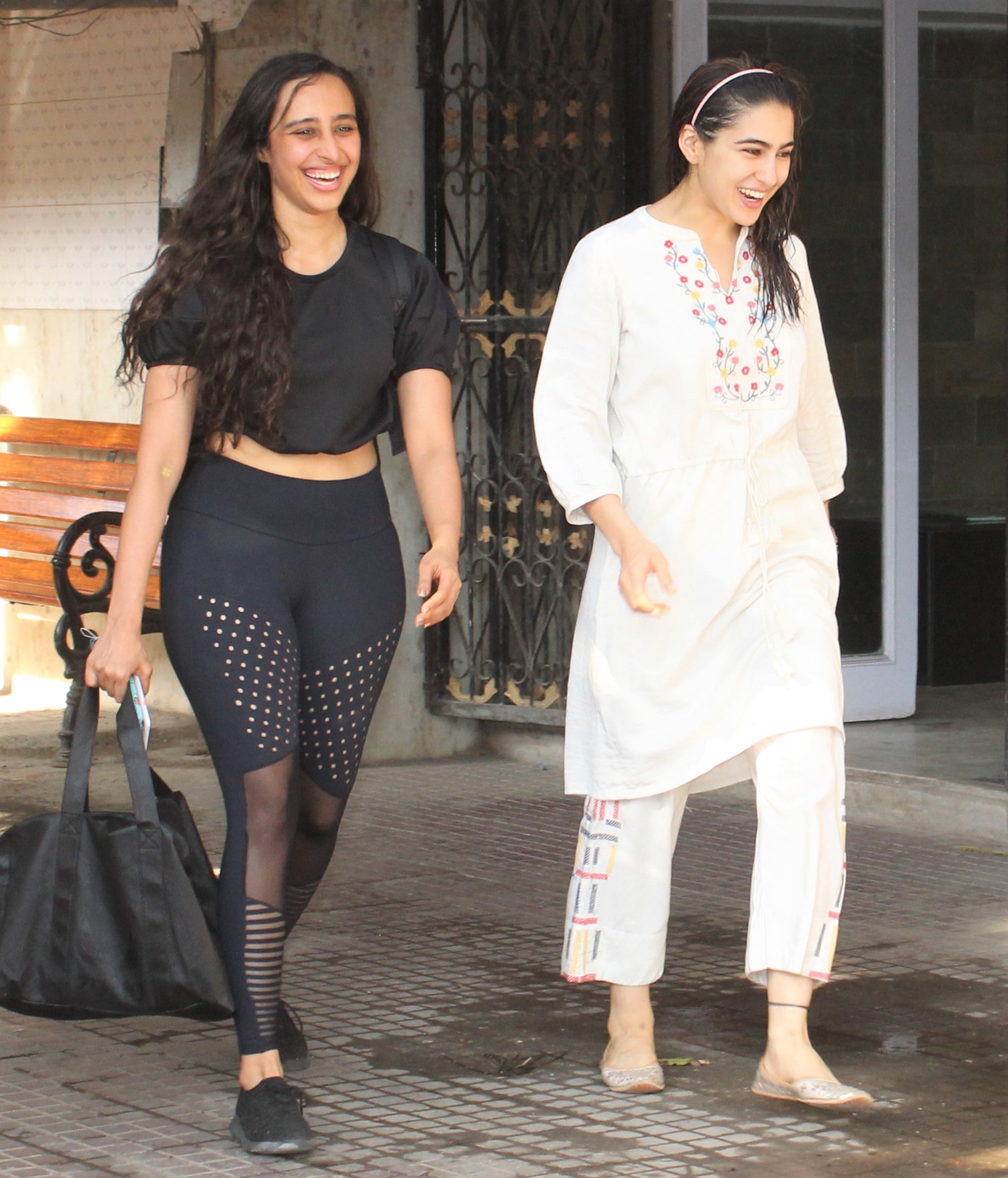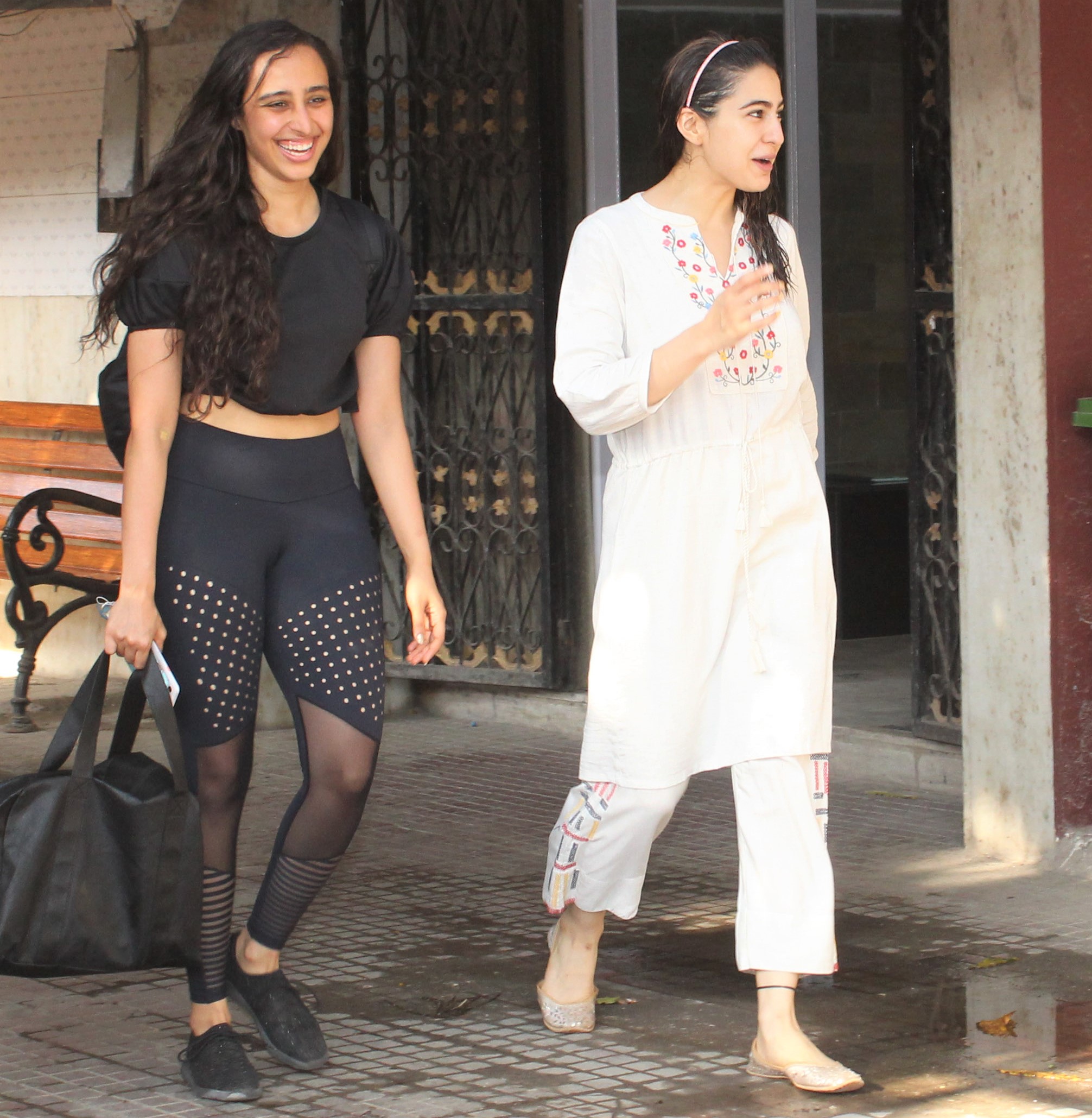 Sara and Namrata are clearly close friends outside of the gym too! The fitness expert took to her Instagram recently to share a totally adorable snap of the two ladies cuddled up, sporting their love for Pilates with matching tanks tops. Namrata fittingly captioned the photo, "My #PilatesGirl."
On the film front, fans of Sara are eagerly awaiting to see their favourite actress on the big screen again since her roles in Simmba and Kedarnath. The starlet is expected to next appear in highly anticipated flicks like the sequel to Love Aaj Kal, titled Love Aaj Kal 2 as well as the remake of the Govinda film Coolie No. 1. In Love Aaj Kal 2, she will be appearing alongside Kartik Aaryan, who she has been having a lot of rumours with recently, and with Varun Dhawan in the Coolie No. 1 remake.