Bollywood News
Sanju, Neerja, Gangs of Wasseypur: 10 Bollywood Films of the Past Decade that were Based on Real-life Stories
From Rajkumar Hirani's Sanju to the Sonam Kapoor-starrer Neerja, the past decade has been host to a string of such films that have left a strong impact on film fanatics. Here is a list of all of them
Bringing real-life events to the reel is a common phenomenon amongst Bollywood filmmakers. Most of them have opted to delve into tales about incidents that have taken the world by storm or taken the biopic route, helming projects on famous personalities who have served as role models in an inspirational way. Storytelling is the best and most influential way to get a message across. It is also both, informative and knowledgeable. Cashing in on this, Indian cinema directors have from time to time churned out films depicting true events, stirring powerful and sympathetic emotions amongst audiences and fans of the actors starring in the films. From Rajkumar Hirani's Sanju to the Sonam Kapoor-starrer Neerja, the past decade has been host to a string of such films that have left a strong impact on film fanatics. Here is a list of all of them:
1. Once Upon a Time In Mumbaai (2010)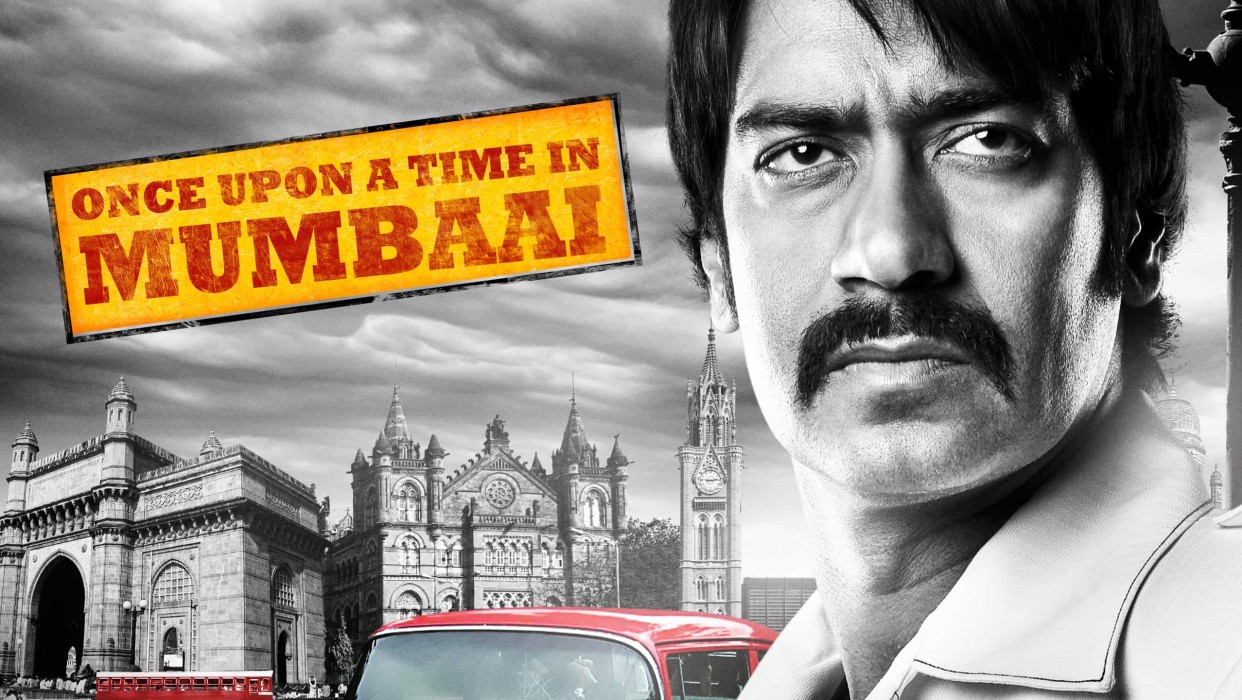 The Milan Luthria directorial was loosely based on incidents inspired by the underworld activities in Mumbai during the 70s. It is believed to be based on the lives of real-life gangsters Haji Mastan and Dawood Ibrahim, portrayed by the characters Sultan and Shoaib, respectively. From crime to smuggling, it sheds light on various aspects. Originally Sanjay Dutt was chosen to play the role of Mastan but it eventually went to Ajay Devgn. Emraan Hashmi essayed Shoaib (Ibrahim's life story) in the project
2. No One Killed Jessica (2011)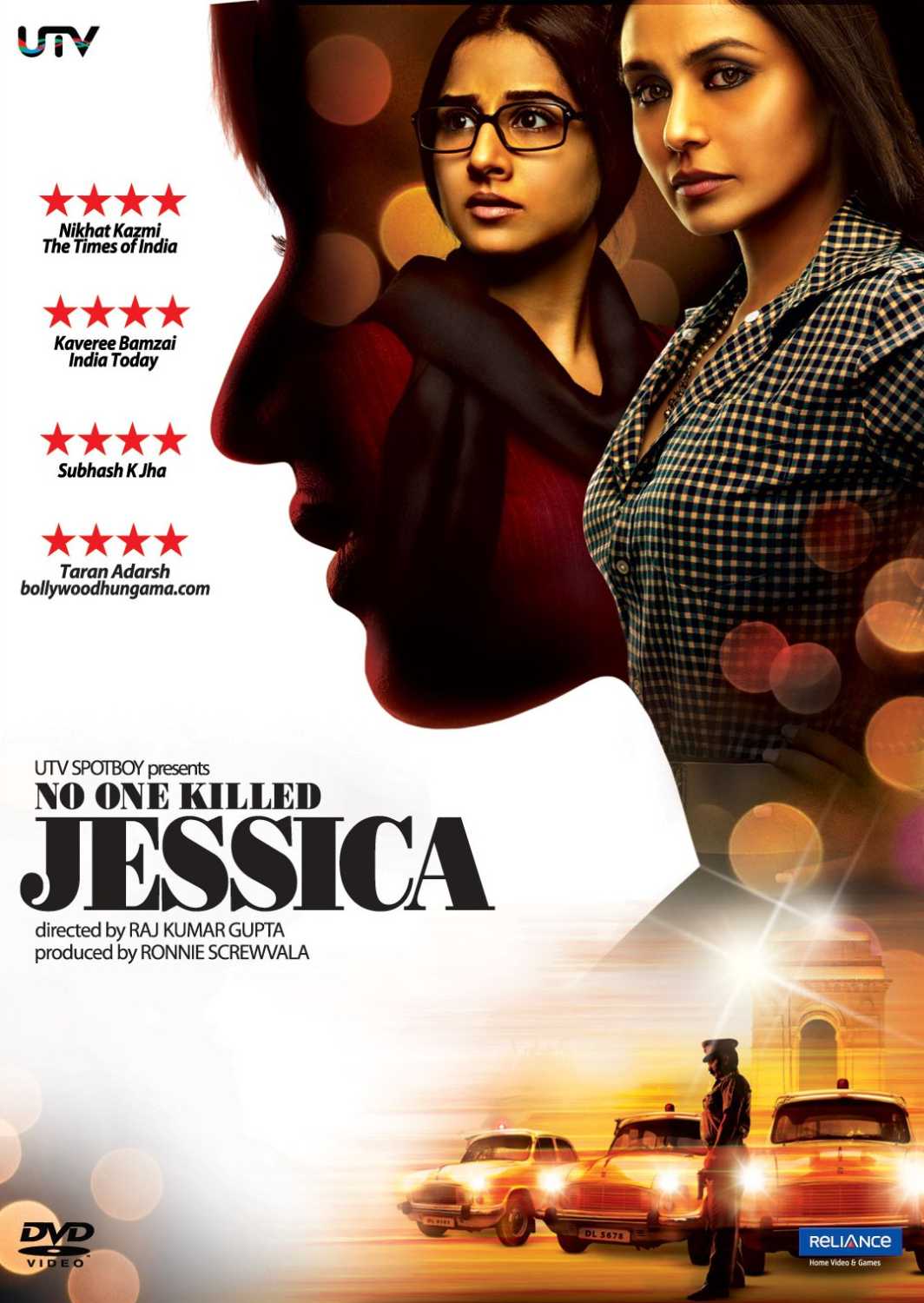 Two popular films based on true tragedies were released in this year, with the first one being the Rani Mukerji and Vidya Balan-starrer. Directed by Rajkumar Gupta, the venture was based on the controversial Jessica Lal murder case and closely followed the public outrage and media coverage that led to the killer's sentence. The film performed exceptionally well at the box office!
3. Not a Love Story (2011)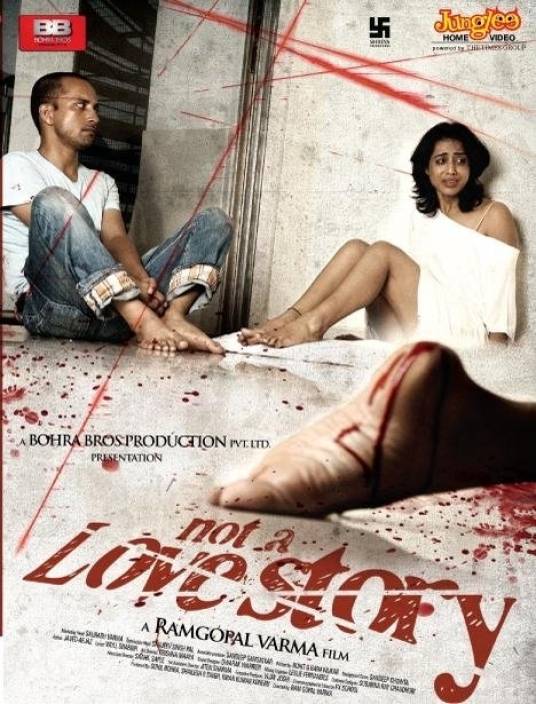 No One Killed Jessica was followed by this heart wrenching story that centred on real-life events and had us in tears almost throughout! The film, based on a real life crime was directed by Ram Gopal Verma. It was inspired by the gruesome murder of Neeraj Grover in Mumbai in 2008, a crime for which model-actress Maria Susairaj and her boyfriend Lieutenant M.L. Jerome Mathew were arrested.
4. Gangs of Wasseypur (2012)
Inspired by the activities of the coal mafia in Dhanbad, Jharkhand, the film shows a power struggle and politics between three crime families. The first installment featured an ensemble cast with Manoj Bajpayee, Nawazuddin Siddiqui, Richa Chaddha, Huma Qureshi, Vineet Kumar Singh, Tigmanshu Dhulia and Pankaj Tripathi in lead roles. A gangster (Manoj Bajpayee) clashes with the ruthless, coal-mining kingpin (Tigmanshu Dhulia) who killed his father (Jaideep Ahlawat). A powerful narration, a gripping storyline and stellar acting makes it a treat!
5. The Attacks of 26/11 (2013)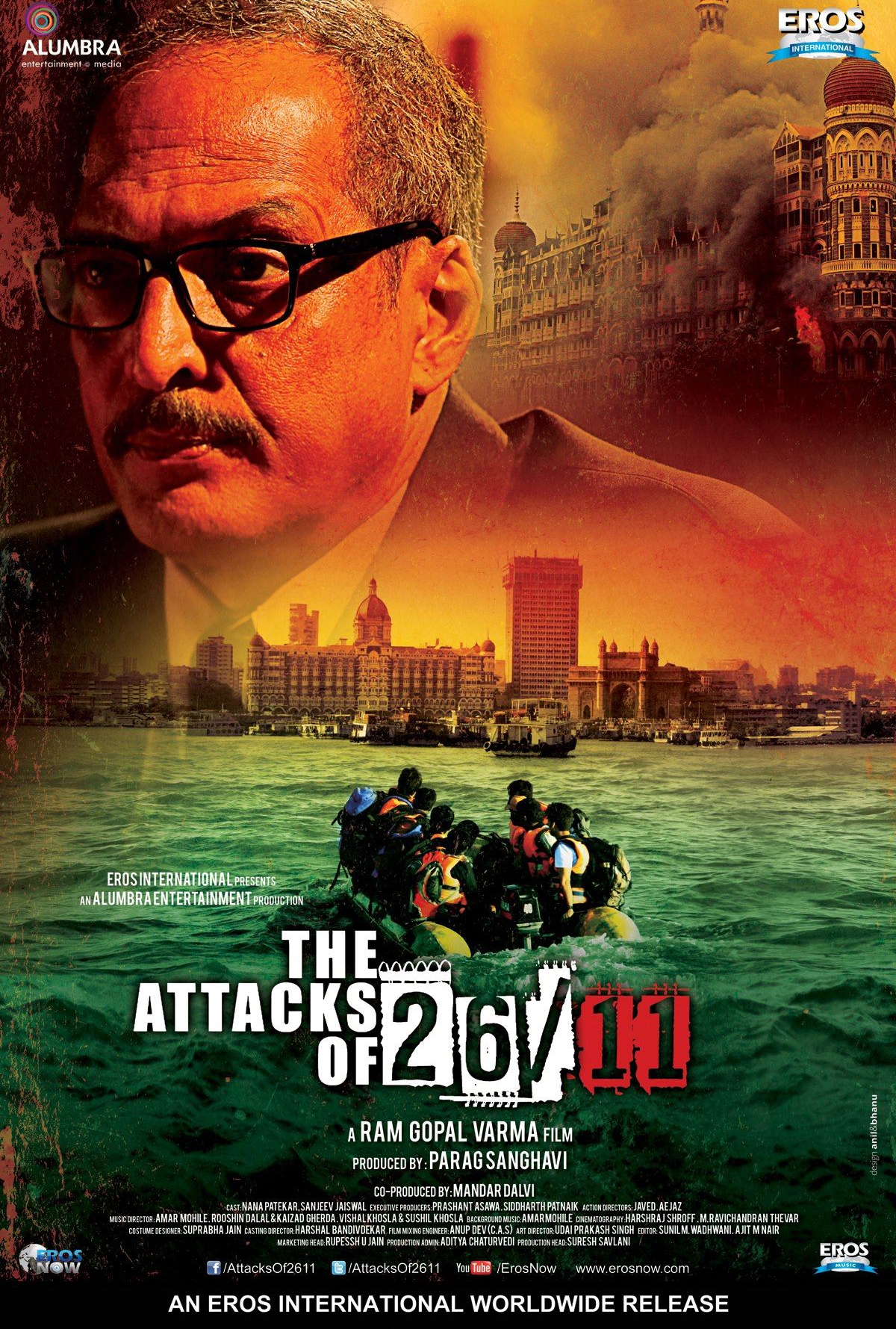 Last week marked 11 years since the Mumbai attacks of 26/11 that shook the world and killed hundreds of families, soldiers and loved ones. Ram Gopal took it upon himself to showcase the reality of the event and the toll it had on hundreds of Indian citizens. The docudrama is inspired by the 2008 Mumbai attacks and starred Nana Patekar in the lead role.
6. Shahid (2013)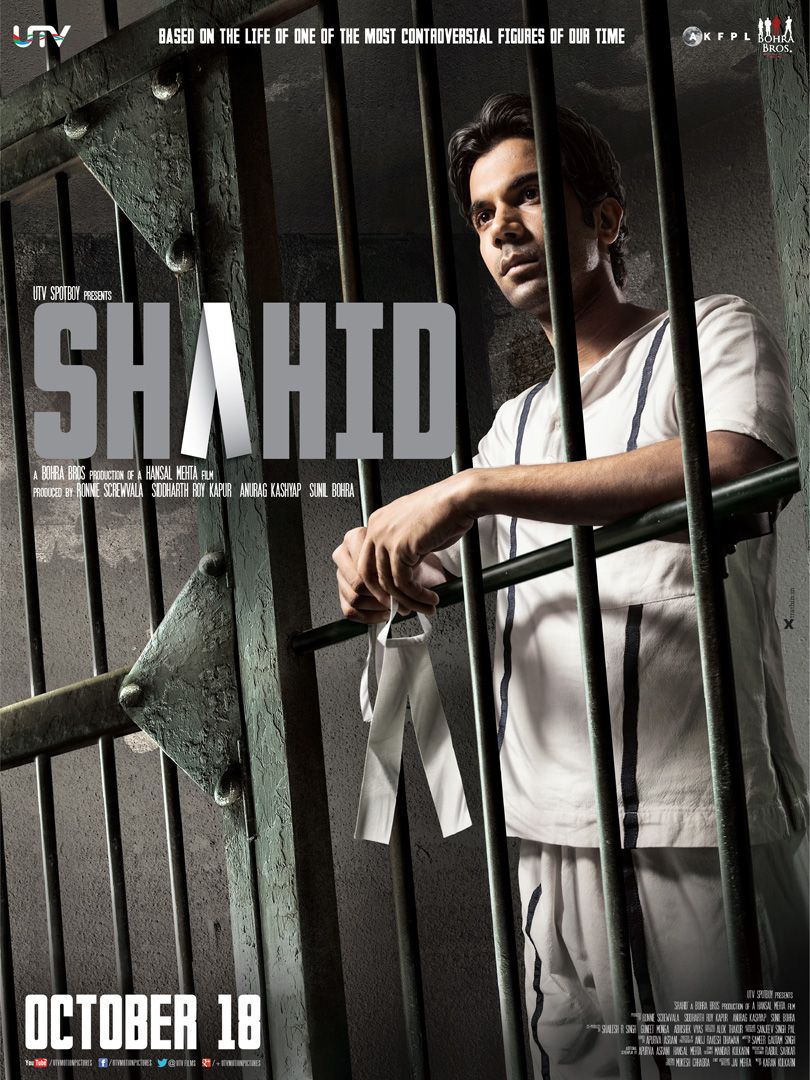 Hansal Mehta was a hero during his time. His biographical film was based on the life of lawyer and human rights activist Shahid Azmi who was assassinated in 2010 in Mumbai. The film created magic at the box office, won National Awards for Mehta and for its lead actor Rajkumar Rao.
7. Mary Kom (2014)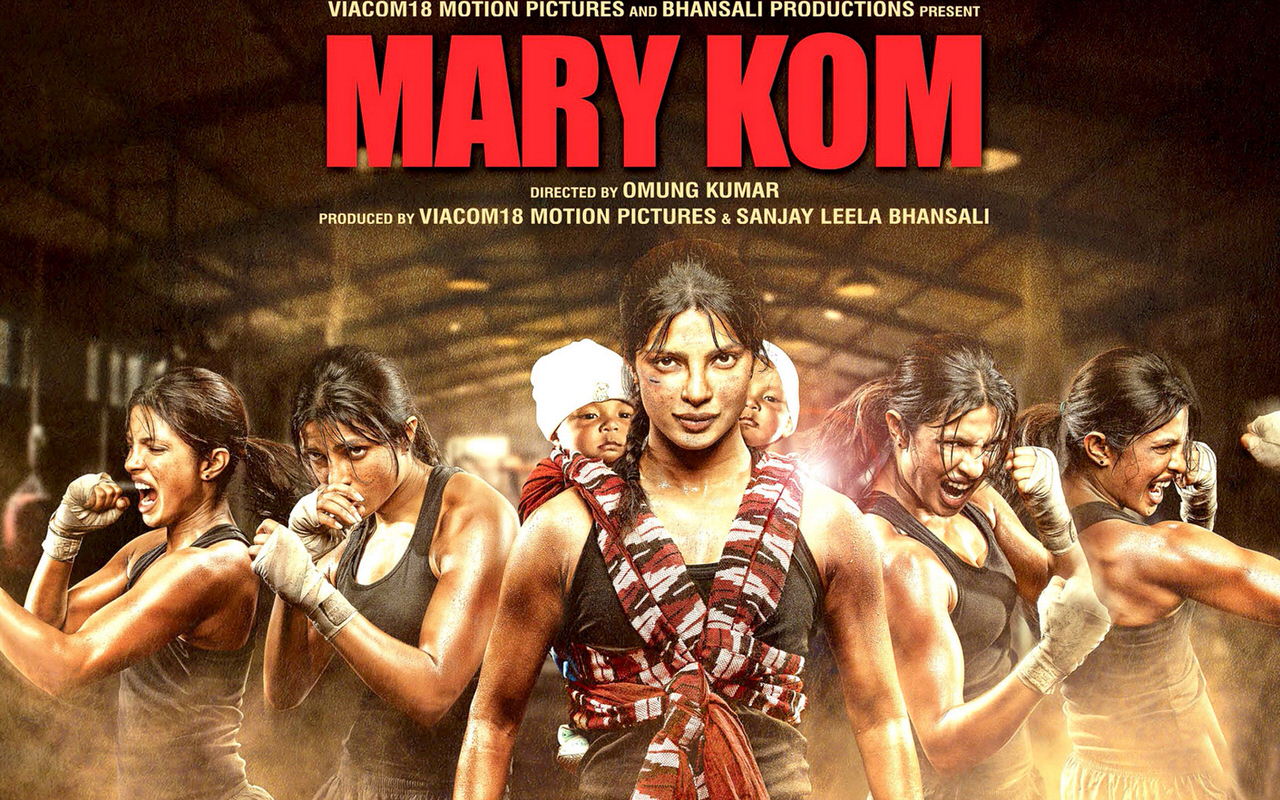 The biographical sports film directed by Omung Kumar and produced by Sanjay Leela Bhansali starred Priyanka Chopra in the lead role of the eponymous boxer, Mary Kom. Darshan Kumar and Sunil Thapa essayed the supporting roles of her husband and mentor, respectively. Mary Kom depicted the champion's journey of becoming a boxer to her victory at the 2008 World Boxing Championships in Ningbo.
8. Talvar (2015)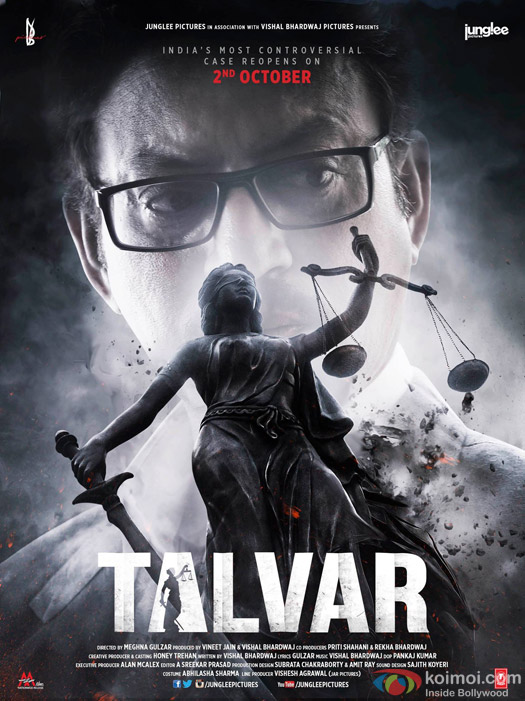 The Meghna Gulzar film was based on the 2008 double murder case in Noida, in which a teenage girl Arushi Talwar and her family servant Hemraj Banjade were found dead. In the case, Arushi's parents were convicted of the twin murders. The film, directed by Meghna Gulzar, saw noteworthy performances by Irrfan Khan, Konkona Sen Sharma and Neeraj Kabi.
9. Neerja (2016)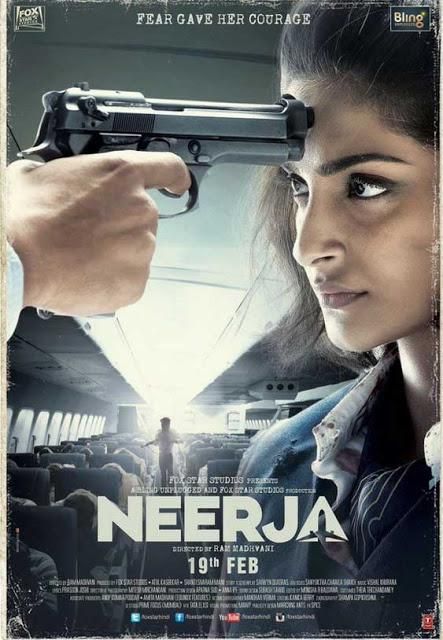 Sonam Kapoor seriously killed it with this one! The project directed by Ram Madhvani was made on the life of Neerja, a flight attendant, who boarded the Pan Am Flight 73 in 1986. Sonam plays the late air-hostess, who risks her life when the plane is hijacked by terrorists. She does everything in her capacity to stop them from attacking passengers onboard. Despite the film's moderate performance at the box office, Neerja's life and Sonam's performance were a true inspiration for people who did not know the brave woman's story.
10. Sanju (2018)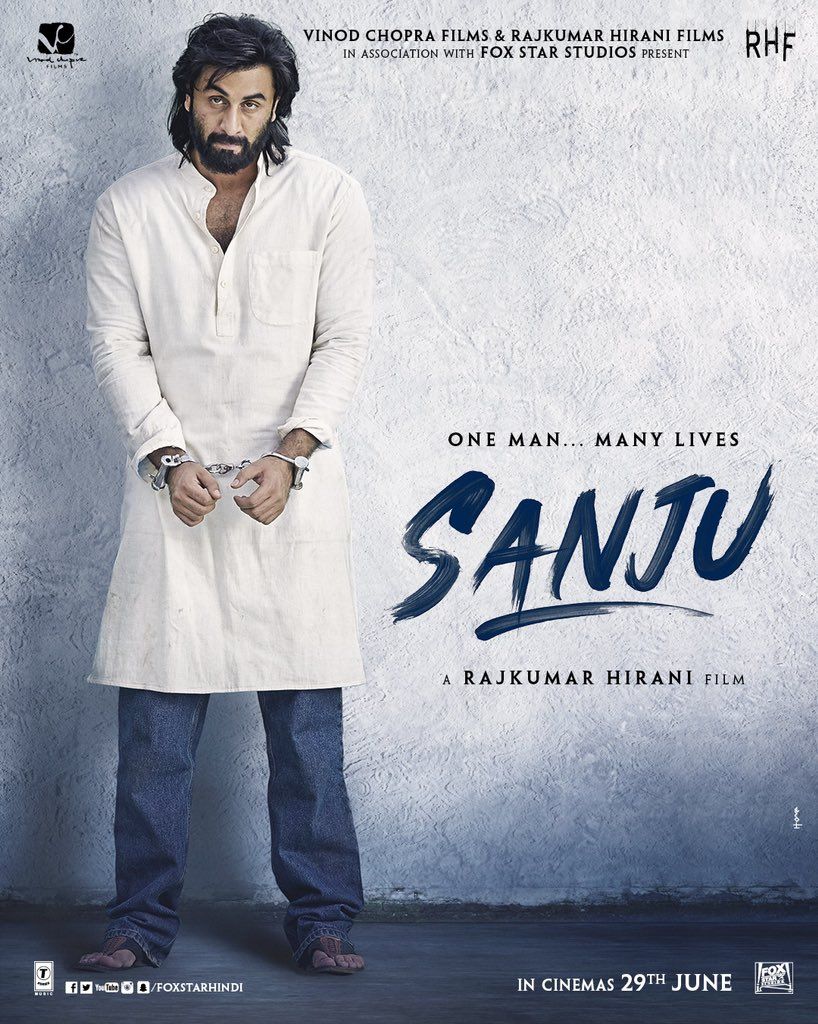 And last but not the least, the best film of the year! Sanju, the Indian biographical film directed by Rajkumar Hirani, followed the life of Bollywood actor Sanjay Dutt, his addiction with drugs, arrest for alleged association with the 1993 Bombay bombings, relationship with his father, comeback in the industry, the eventual drop of charges from Bombay blasts and release after completing his jail term. Ranbir Kapoor stars as Dutt, along with an ensemble cast which features Paresh Rawal as Sunil Dutt, Vicky Kaushal, Manisha Koirala as Nargis, Dia Mirza as Manyata Dutt, Sonam Kapoor, Anushka Sharma and Jim Sarbh. Ranbir's acting was phenomenal! The film evoked mixed emotions ranging from anger and sorrow to heartbreak and so much more! It remains our all-time favourite.
The film registered the highest opening for any film released in India in 2018, and on its third day, it had the highest single day collection ever for a Hindi film in India. Sanju earned seven nominations at the 64th Filmfare Awards, including Best Film and Best Director for Hirani. It won two awards, Best Actor for Ranbir and Best Supporting Actor for Vicky. It can be watched over and over again!