Bollywood News
Sania Mirza's Son Izhaan Has an Important Announcement to Make
Sania Mirza and Shoaib Malik were blessed with their son Izhaan Mirza Malik on October 30th, 2018. The smiling toddler often appears on social media
Sania Mirza and Shoaib Malik's son Izhaan Mirza Malik is an ever-smiling toddler who loves the camera. One-year-old Izhaan shares a close bond with his khala Anam Mirza who is Sania Mirza's stylist sister. Both mommy and aunt cannot help sharing adorable pictures of the toddler on their social media accounts all the time. Did you know that little Izhaan Mirza Malik also has his own Instagram account?  Not only does this son of star parents have his own Instagram account but he also has over 10 thousand followers who look forward to Izhaan's photos every day.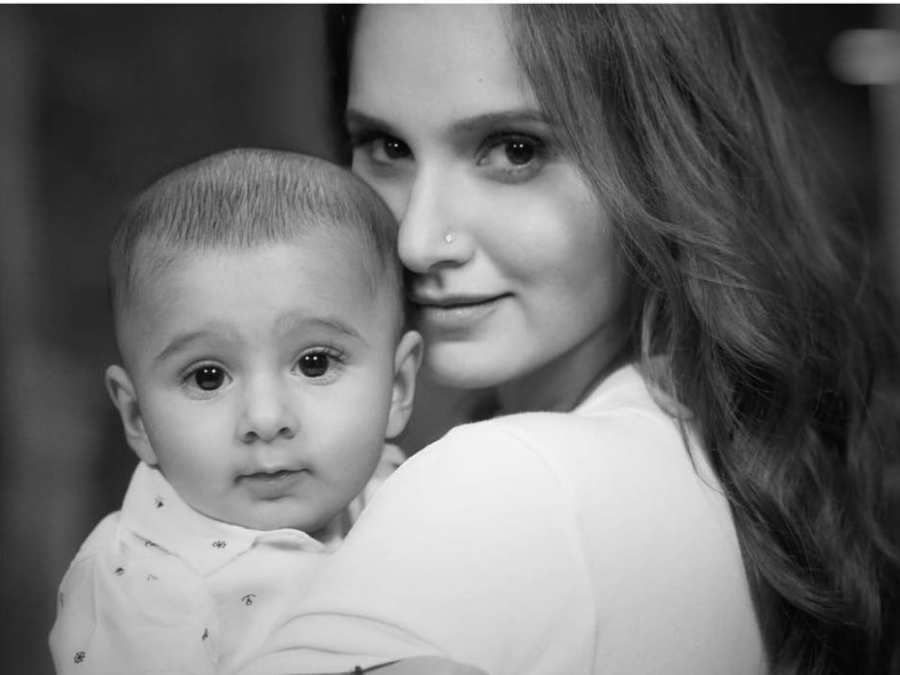 Sania Mirza and Izhaan Mirza Malik
The news of Sania Mirza's sister Anam Mirza's marriage had been doing round for quite some time. But now it is official as Izhaan has confirmed it for us. Yes, on Izhaan Mirza Malik's account the latest post is related to the upcoming wedding of his khala Anam with his to-be-khaloo Asad. Izhaan can be seen smiling in his night suit while touching the board announcing the upcoming wedding in the family. The caption made it even more clear. 'Yup. That's right. My Ansikoo is getting married and I am getting a Asad Khaloo." Izhaan often spends quality time with his khala Anam Mirza at home.
Izhaan Mirza Malik was born to Sania Mirza and Shoaib malik on October 30th, 2018. He celebrated his first birthday a few weeks ago amidst close family and his parents' friends. Mommy Sania Mirza has finally made a comeback in the International tennis after a hiatus of two years. She had to take a break due to an injury and later she became pregnant. Sania Mirza is a strong supporter of women's rights and has often spoken against the social issues faced by women even if they are as successful as her. In a recent interview with Barkha Dutt at We The Women Festival, Sania Mirza mentioned how people expected her to have a child as soon as possible and even started suggesting her medical help. According to Sania Mirza, people in this part of the world had no idea of the words 'choice.'