Bollywood News
Sania Mirza Welcomes Brother-in-law Asaduddin To The Family
Sania Mirza's younger sister Anam Mirza got married to Mohammad Asaduddin in a lavish wedding ceremony in Hyderabad last night.
Sania Mirza's sister Anam Mirza got married to the former Captain Indian Cricket Team Mohammad Azharuddin's son Mohammad Asaduddin last night in Hyderabad.  While the bride Anam Mirza was dressed in a heavily worked lavender outfit, Sania Mirza looked like a royal portrait in green Raw Mango gharara. Sania Mirza wore a green banarsi shirt with plain gharara and delicately embellished chiffon dupatta. With hair combed back in a bun, Sania Mirza wore heavy polka jewelry which added an even more exquisite look to her outfit. Sania Mirza's makeup was dramatic with smokey eyes complementing her overall look.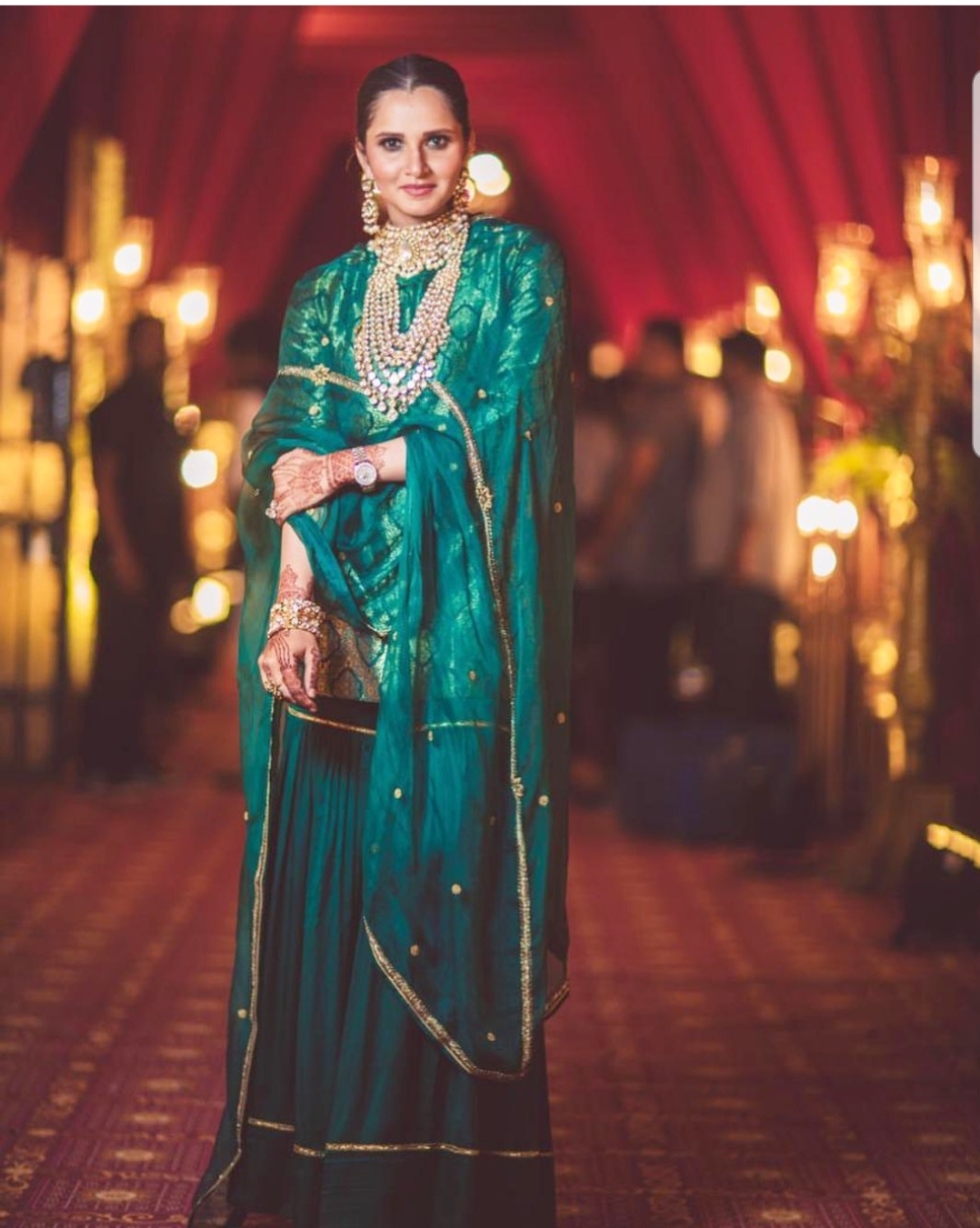 Sania Mirza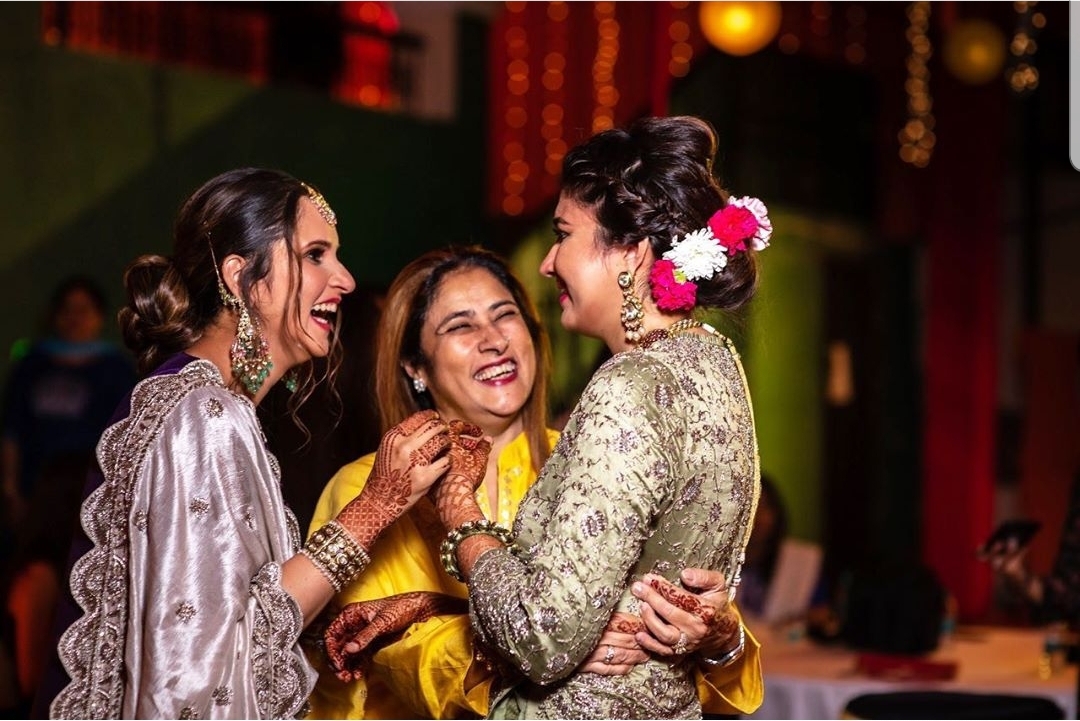 Sania Mirza's little tot Izhaan mirza Malik was dressed in an off white and golden silk kurta.
Not only did Sania Mirza take Instagram to share her own photos from the big day, but also shared a picture with the newly married couple welcoming her brother-in-law Mohammad Asadussin to the family.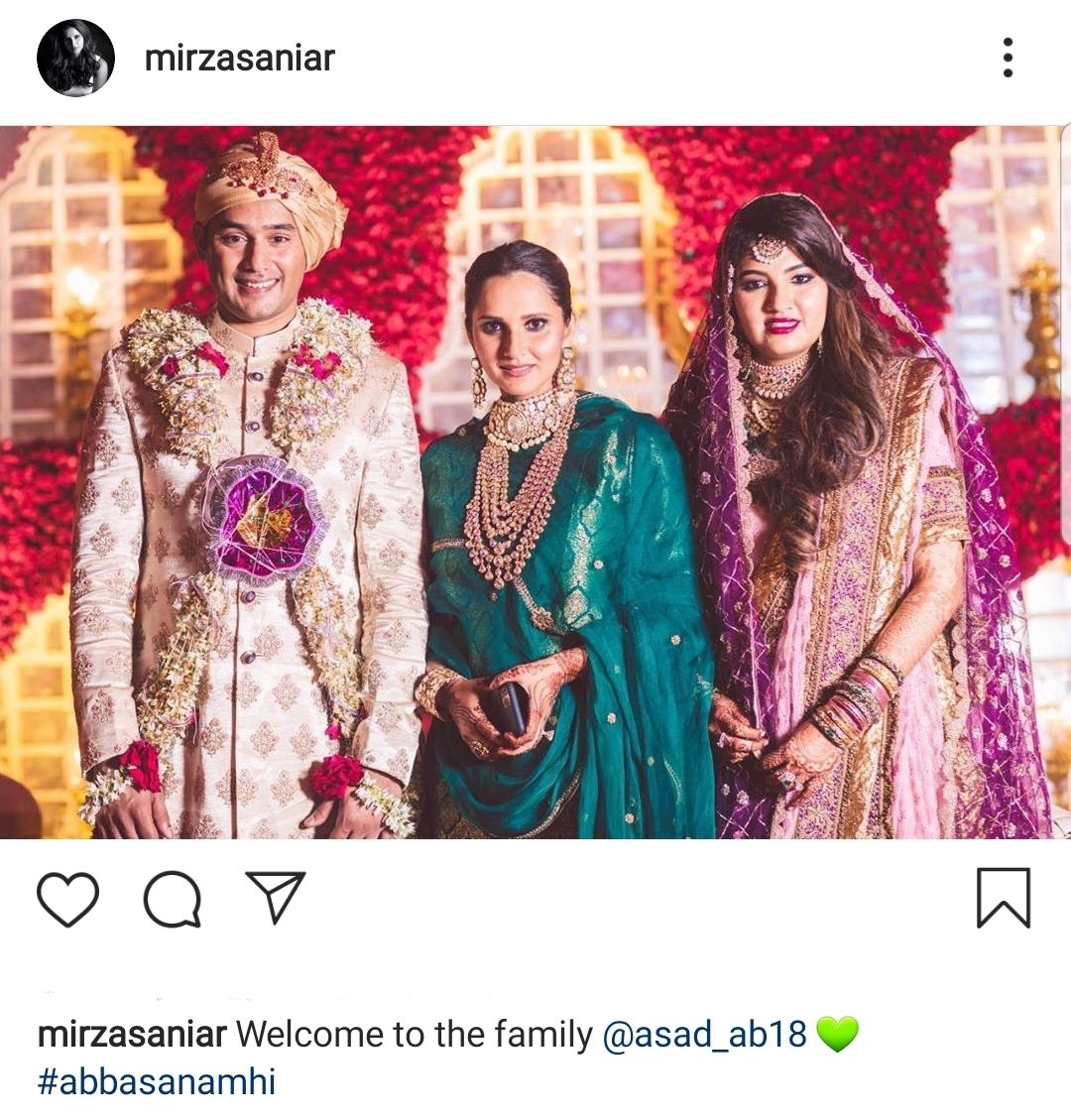 The bride Anam Mirza also shared the wedding portrait on her Instagram account.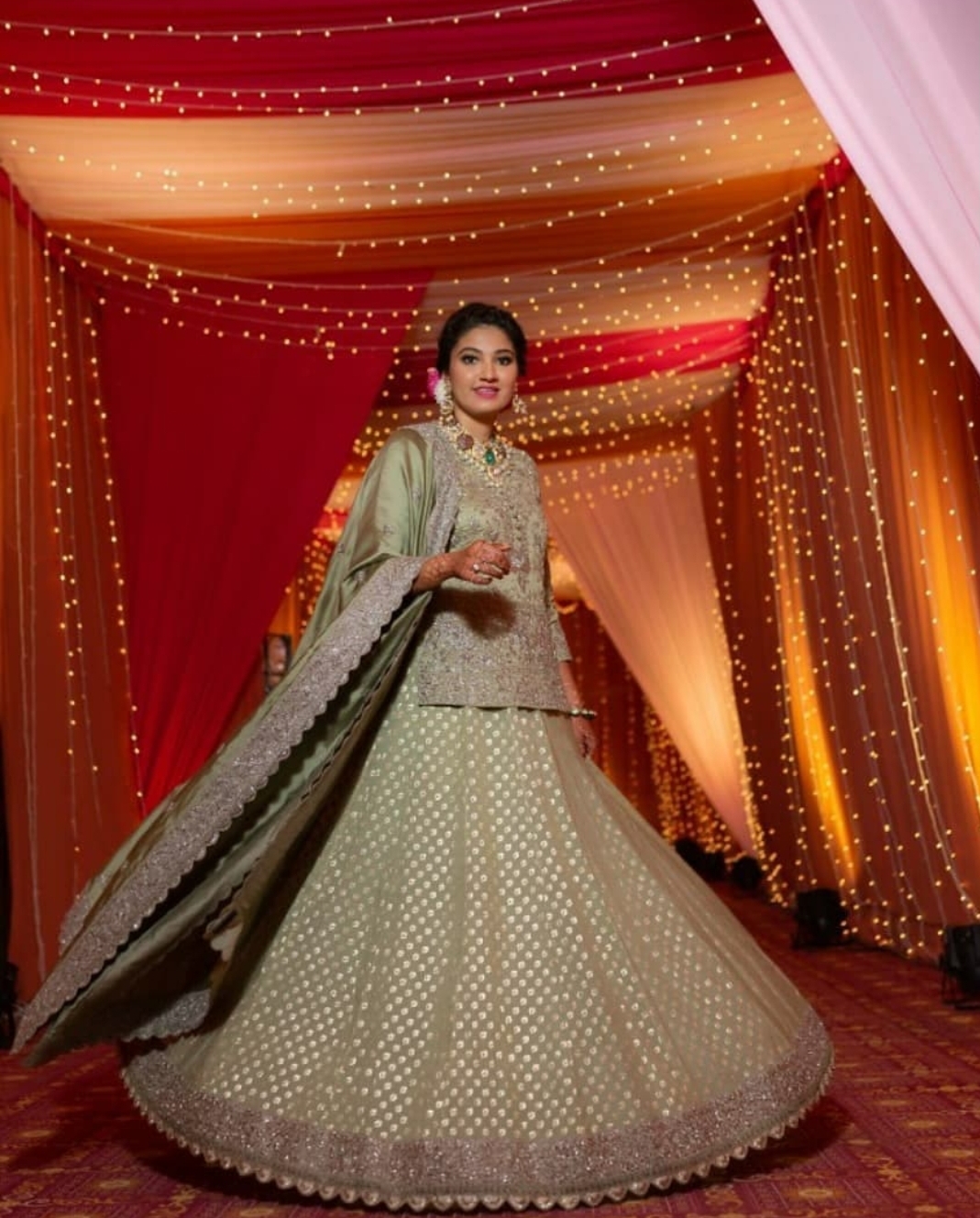 Sania Mirza had been sharing pictures from the wedding celebrations right from the bachelorette trip in Paris.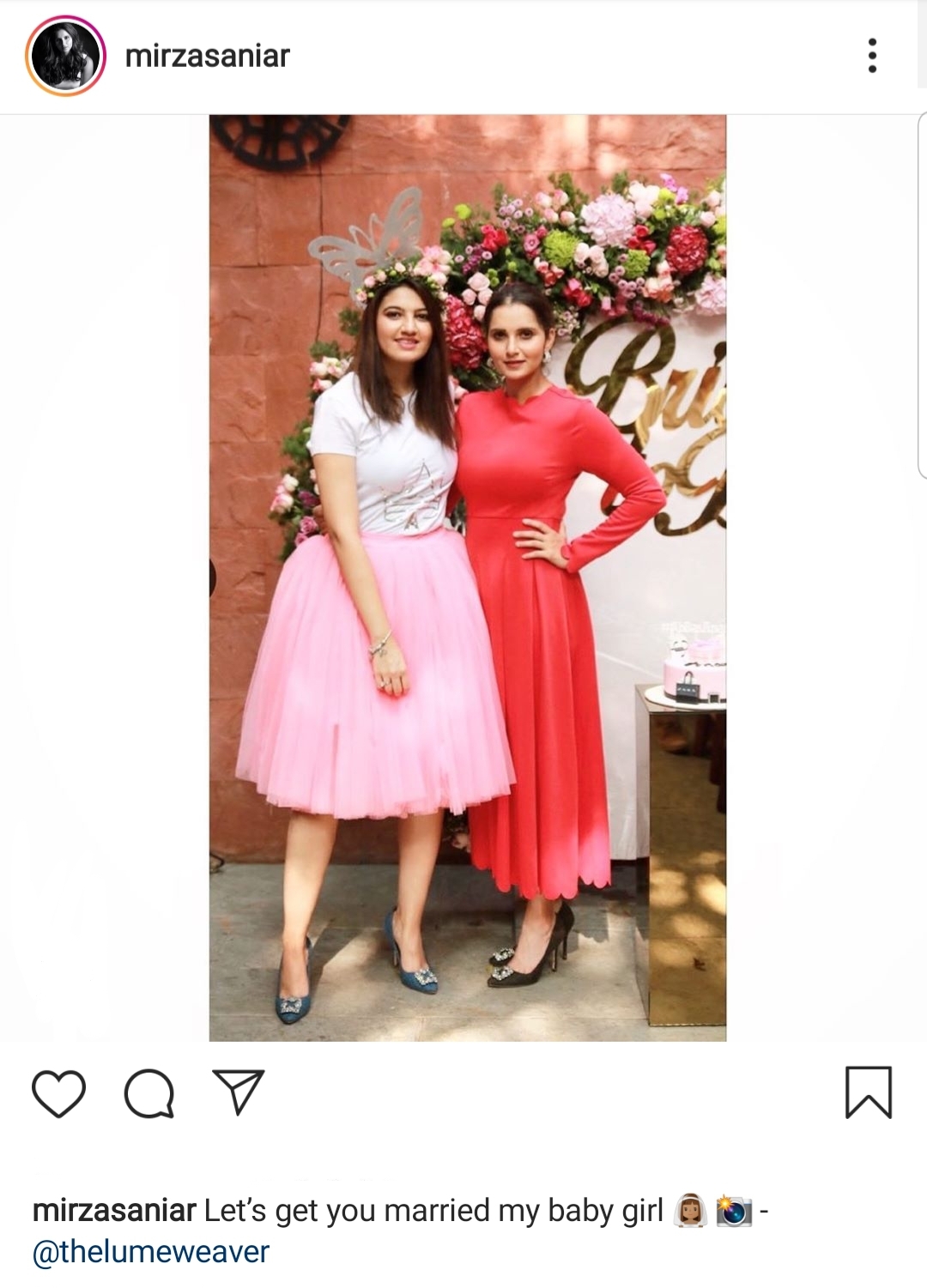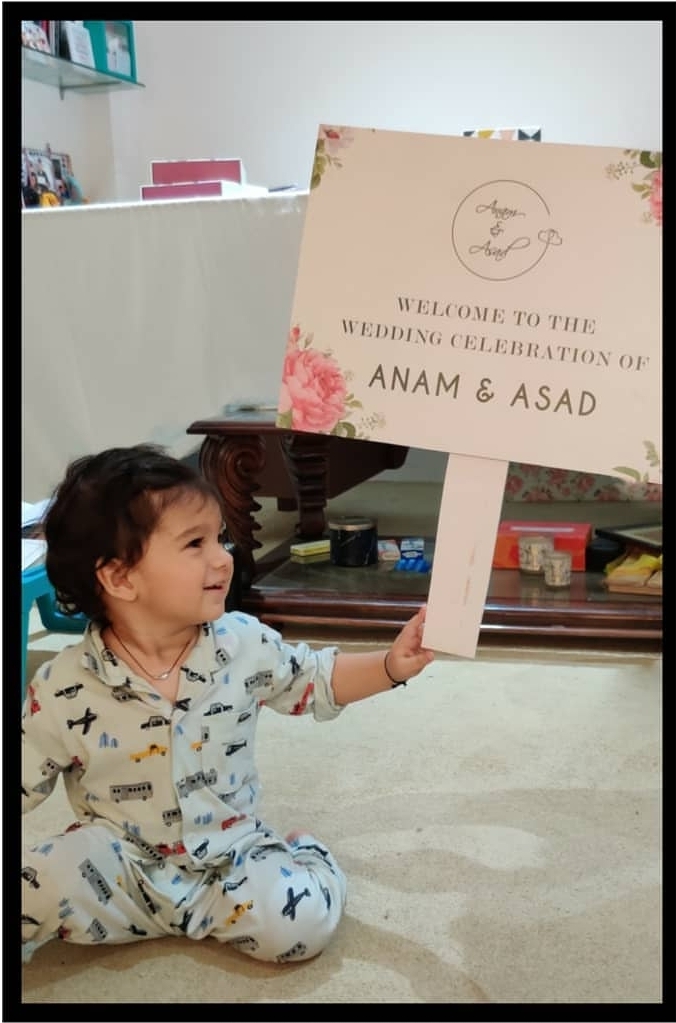 Her son Izhaan Mirza Malik announced the wedding of his khala Anam Mirza whom he calls Ansikoo.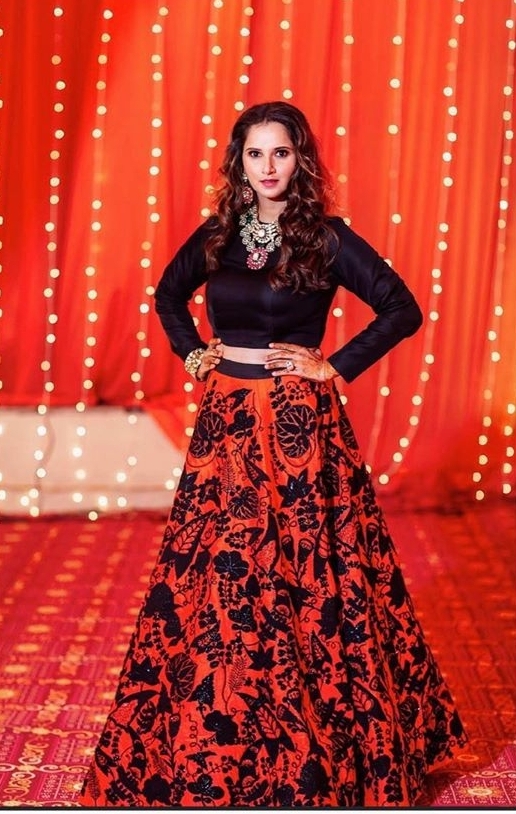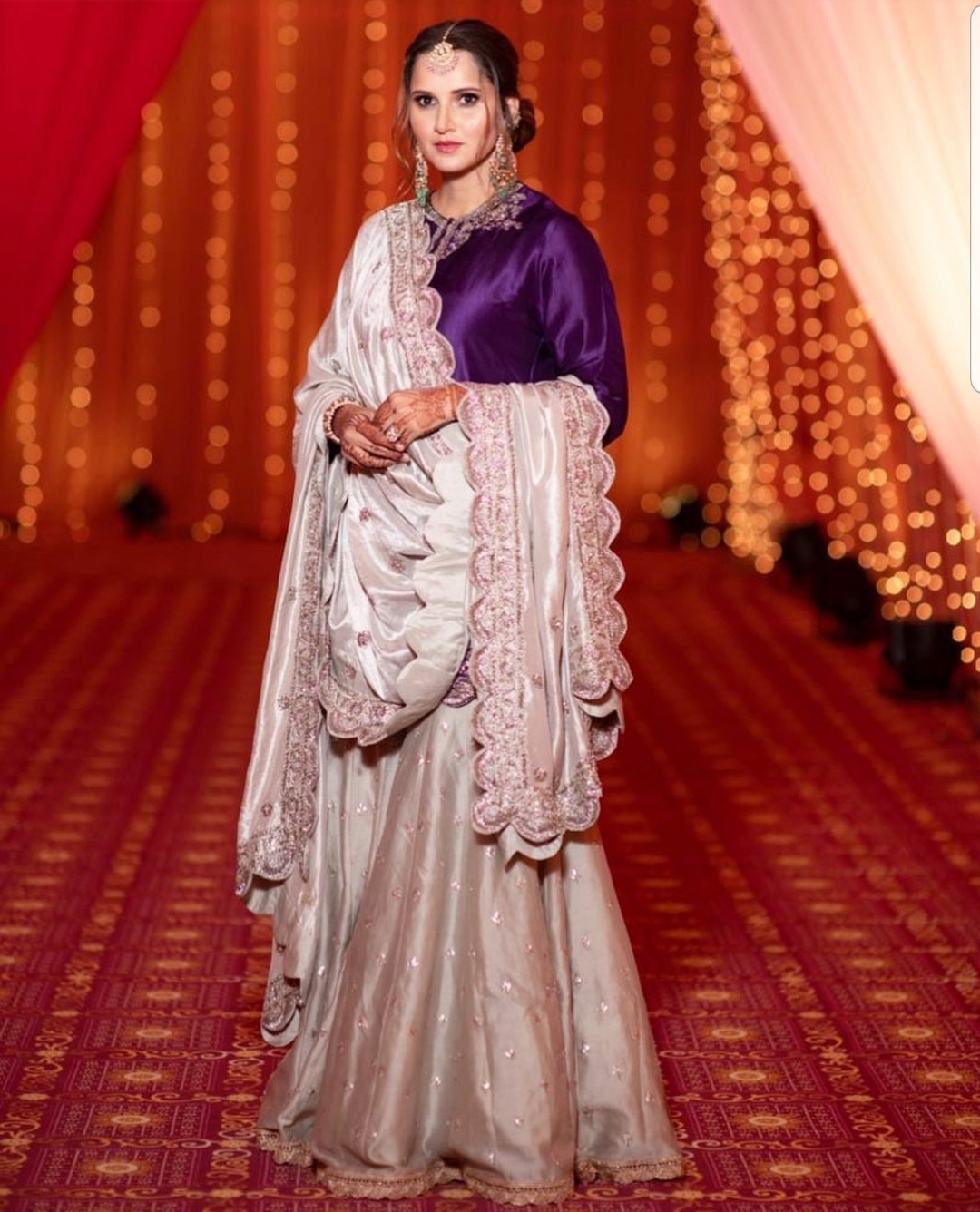 Sania Mirza looked regal on all occasions primarily choosing to wear plain colors. On the bridal shower, she wore a red dress while on the Mehendi she wore a red skirt with black embellishment and a plain blouse. For another event, Sania Mirza wore an indigo blue kurta with lavender lehenga and dupatta.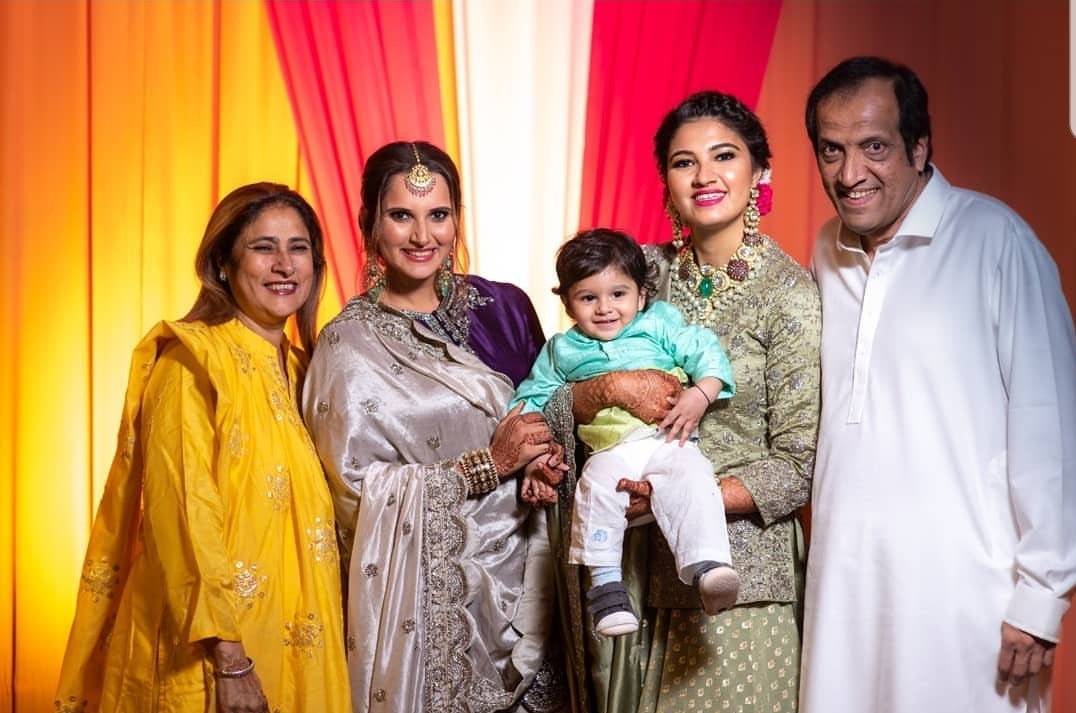 Anam Mirza is the only sister of Sania Mirza. The two share a close bond not only because they are sisters but also because Anam Mirza is the brain behind all glamorous and elegant looks of Sania Mirza. Anam Mirza is a stylist and entrepreneur. According to Sania Mirza, she was never interested in fashion and only believed in focusing on her tennis game. Sania Mirza has started training for her comeback after two-year-long break.