Celebrities
Sania Mirza Stuns Everyone Giving Royal Vibes
Sania Mirza is currently busy celebrating the wedding of her sister Anam Mirza in the true festive mode
Sania Mirza is one happy sister as she celebrates the wedding of her baby sister Anam Mirza. Just like any of us who love dressing up to their siblings' weddings, Sania Mirza has also looked her best at all wedding occasions so far. For a recent event, Sania Mirza dressed up in an exquisite shimmery lavender lehenga and dupatta with heavy embellishment. She paired these with a  deep indigo blue kurta with light embroidery around the neckline. Her traditionally ryal looked even more authentic with her hair tied back into a bun and heavy jewelry.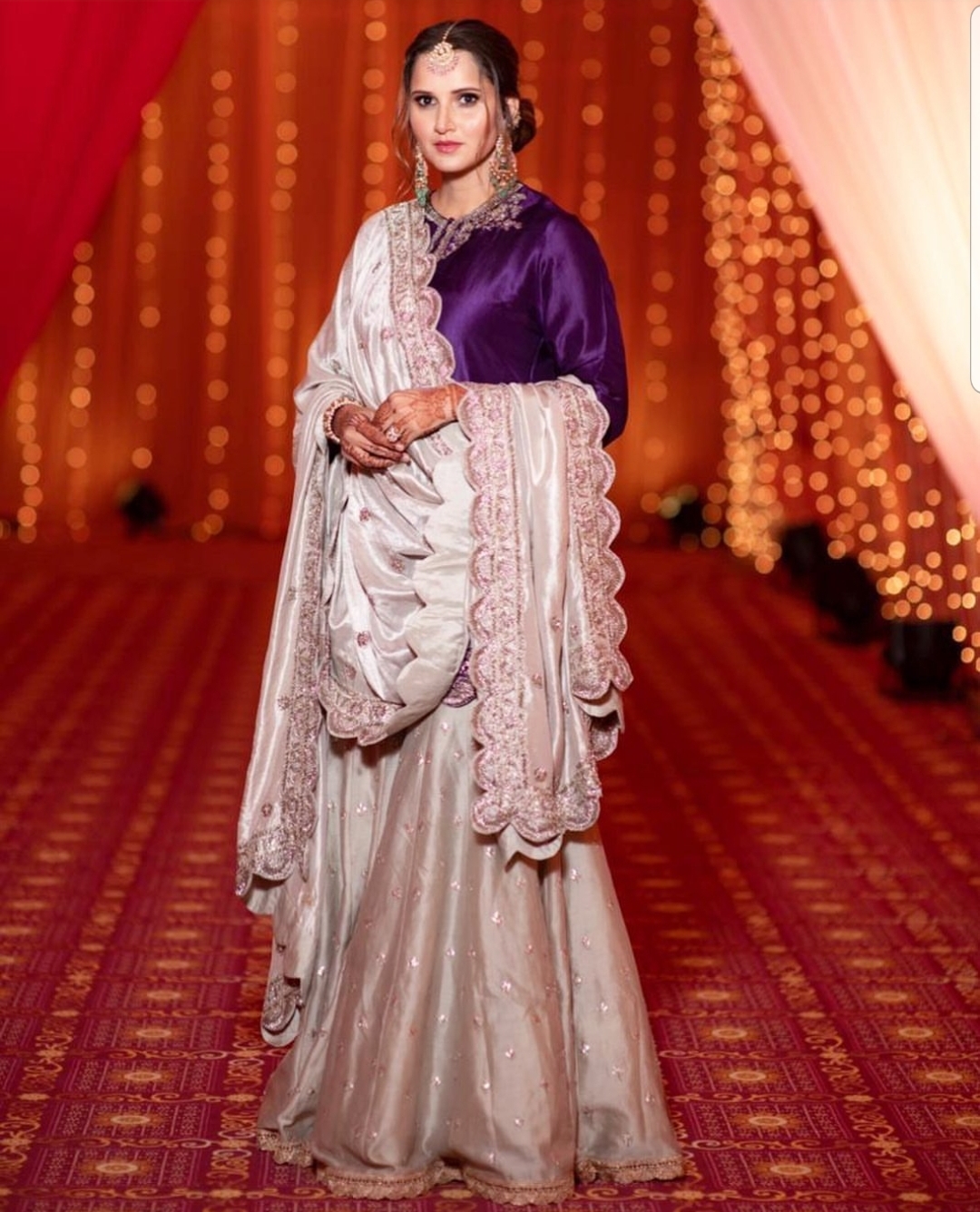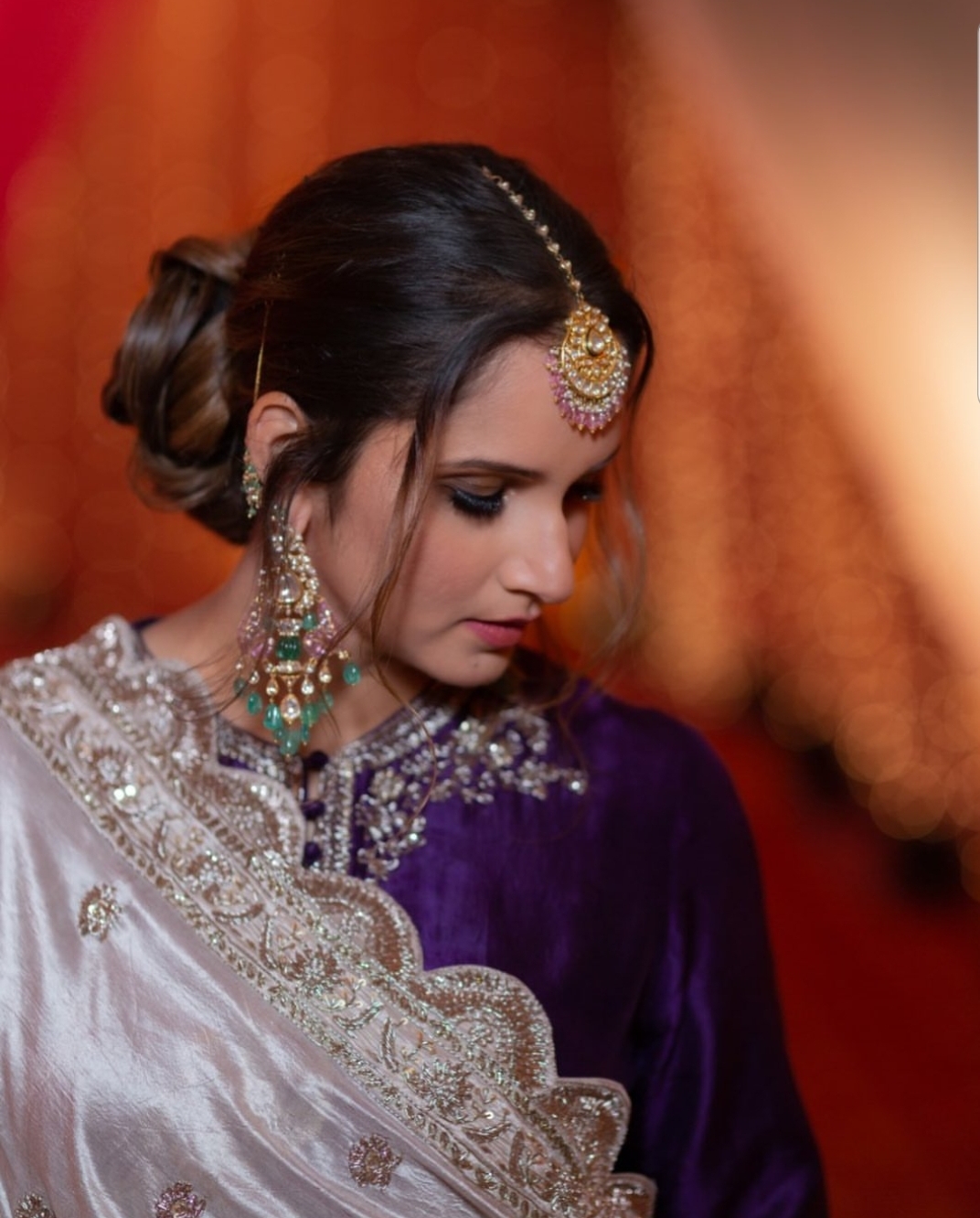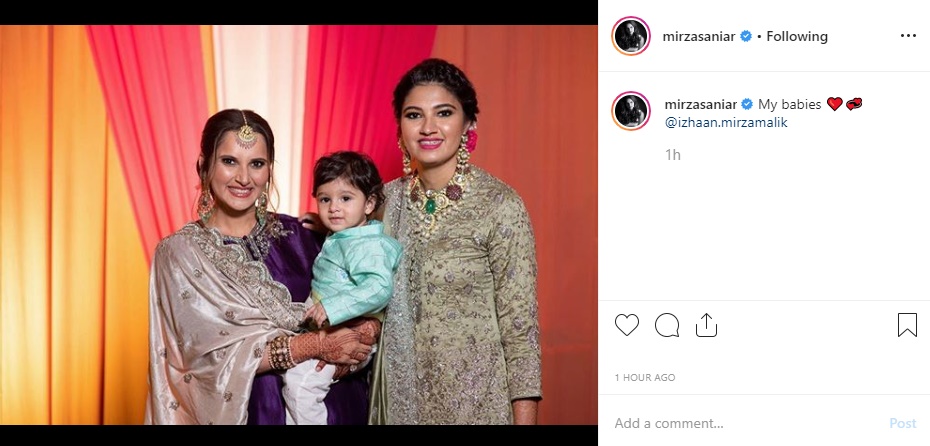 Sania Mirza also shared a photo with the bride Anam Mirza dressed in an olive green embellished outfit and her mother Nasima Mirza giggling and all smiles.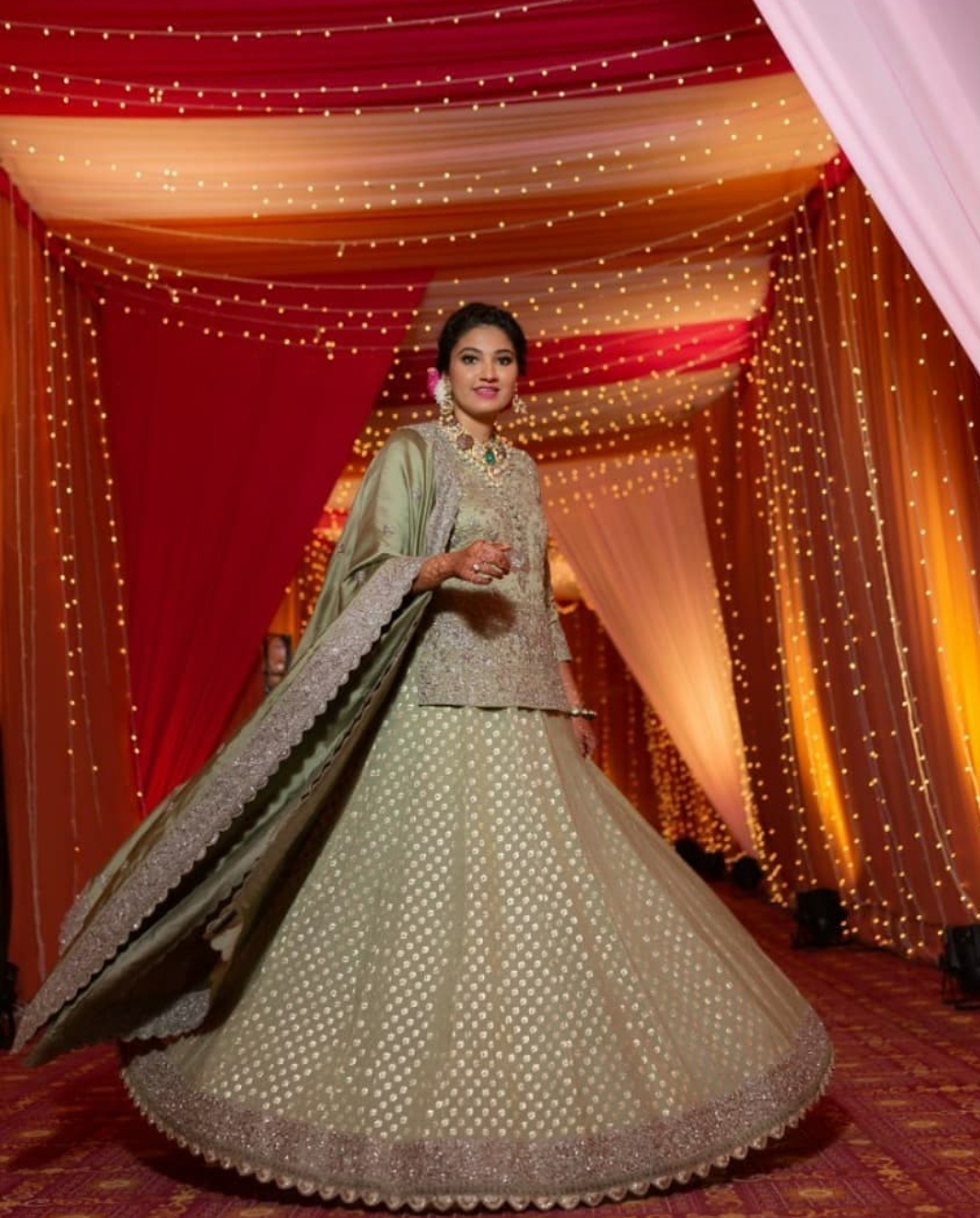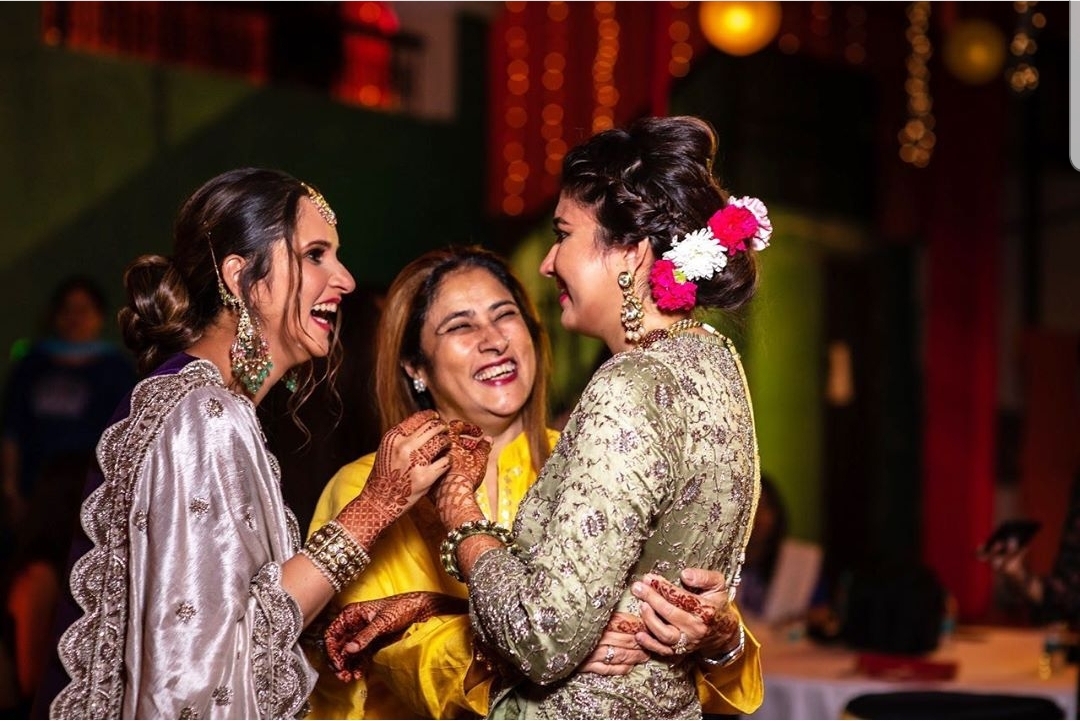 Sania Mirza has been frequently posting the updates about her sister wedding since the wedding announcement.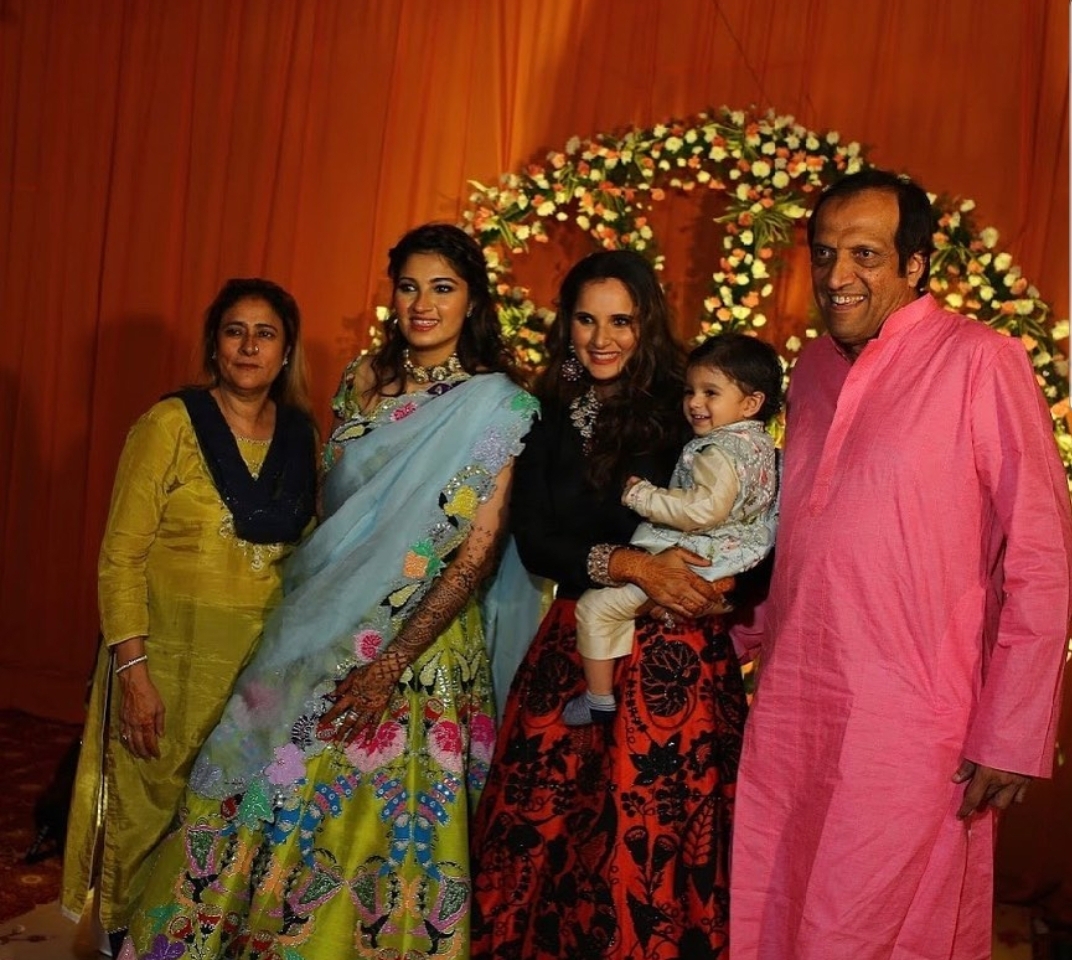 For the Mehendi event, Sania Mirza had dressed in a black top and red embroidered skirt with black embellishments. Little Izhaan, dressed in a white kurta and pants with an embroidered waistcoat, also looked like a prince in his mother Sania Mirza's arms.
Sania Mirza's sister Anam Mirza is her personal stylist and also an entrepreneur. She is getting married to the former Indian Cricket Team captain Mohammad Azharuddin's son Mohammad Asaduddin who is a lawyer by profession.
Sania Mirza was born to Hyderabadi Muslim parents in Mumbai where her father Imran Mirza was a sports journalist. Soon after Sania Mirza's birth, her family moved to Hyderabad. Sania Mirza started playing tennis at the age of six under the coaching of her father Imran Mirza and Roger Anderson. In April 2010, Sania Mirza married Pakistani cricketer Shoaib Malik in Hyderabad. The two had met only five months ago in Hobart, Australia. Together they have a son named Izhaan Mirza Malik who was born on October 30th, 2018.