Salman Khan Trolled for Speech on Road Safety
By Kareen Dsouza Wednesday, 07 June 2017
Are these trolls justified or not?
Salman Khan recently launched E-cycle's under his label, Being Human, to contribute to a safer environment. While this is a great initiative to protect the environment, and was appreciated by many, there was also something else that caught on to everyone's attention.
During the launch event on World Environment Day, Salman spoke to the media about the dangers of riding recklessly. He advised youngsters to race on dedicated racing tracks and not out on the roads, which could cause fatal accidents. In his speech he said, "I think cycles are okay but motorcycles are really dangerous for them (youth) and for other people around. We shoot in Film City, so I see on the highway people racing and quite recklessly. Back in the time, there used to be races at the reclamation, I lost a friend of mine. I am against that. If you want to race, do that on the racing tracks."
Great advice right? Only if Salman's past hadn't come in the way! The actors comment gave Twitterati a chance to recall the hit-and-run case against Salman, back in 2002. Although Salman was declared innocent by the Bombay High Court, many on Twitter had a field day trolling the actor. Here is what some had to say: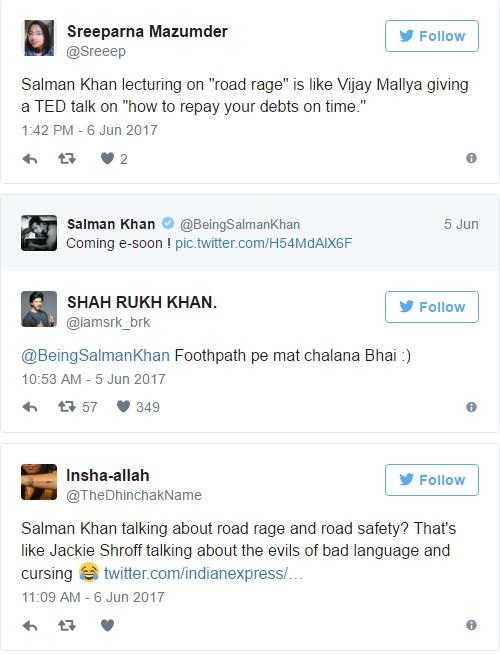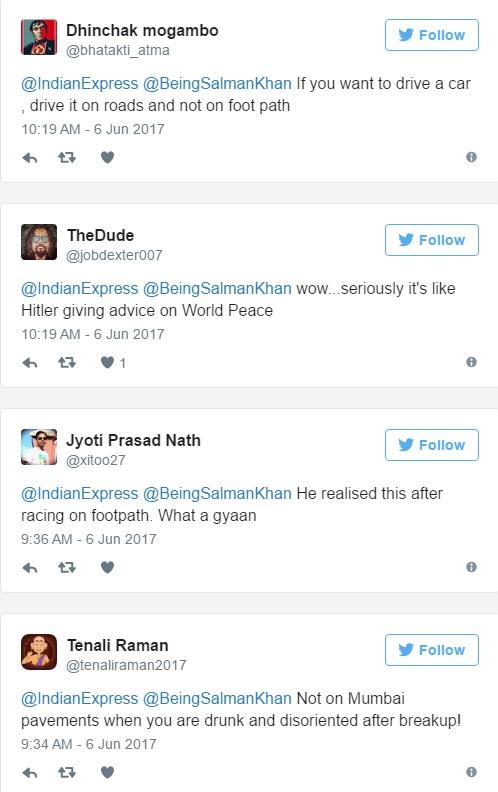 For all the latest Bollywood News and gossip, follow us on Twitter & Instagram, like us on Facebook and subscribe to our channel YouTube. New videos up every day!
Comments