Bollywood News
Salman Khan Poses with New-Born Niece, Ayat and mum Salma Khan
Salman Khan shares birthday with sister Arpita Khan's new-born daughter, Ayat. Arpita Sharma took to Instagram to share a picture of them with a heartfelt caption.
This year, Bollywood superstar, Salman Khan's birthday celebrations were doubled as he would now be celebrating his big day every year with his newly- born niece. His youngest sister Arpita Khan and her husband, actor Ayush Sharma became proud parents to a baby girl on December 27, which is incidentally, Salman Khan's birthday. This year Salman celebrated his birthday in Mumbai and not his usual haunt of Panvel where he has his farmhouse.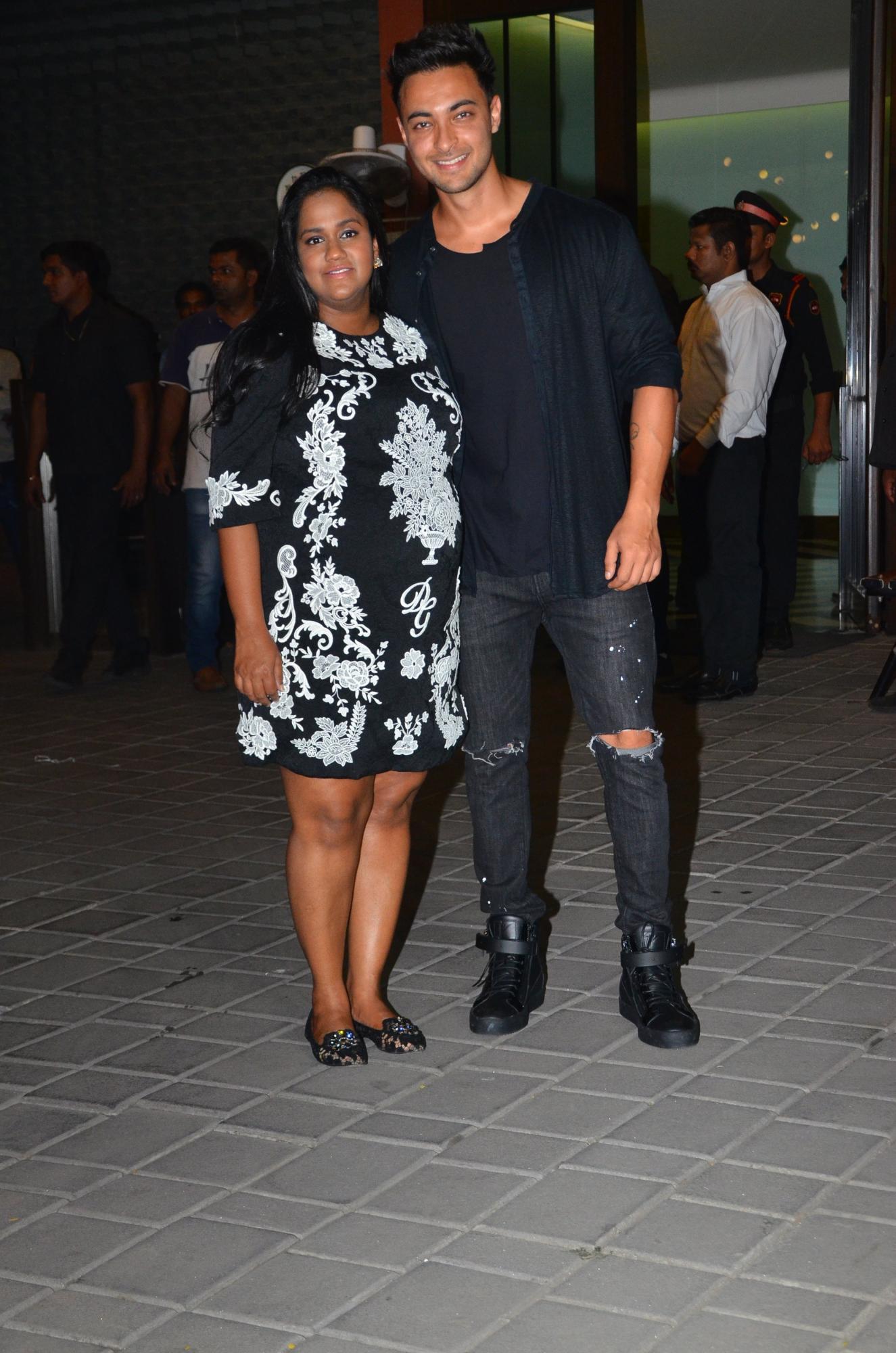 Arpita Khan and Aayush Sharma
Recently, Arpita Khan Sharma took to Instagram to share a picture of her new-born, Ayat, with Salman Khan and mum Salma Khan. She wrote a heartfelt caption and shared, "There's nothing in this world that scared me and the only reason was I knew I had you by my side and you would never let anything happen to me. Now, Ayat has been blessed with the same security. These hands are god sent. Overwhelmed, grateful and thankful for Salman Khan and my amazing mom Salma Khan - two people who only have love to give."
Arpita Khan, the youngest sister of Salman Khan, was last seen at Manish Malhotra's Diwali party as she wore a black Anarkali. The youngest sibling of the superstar brother Salman Khan was heavily pregnant and camouflaged her prominent baby bump with a big dupatta. Arpita Khan is married to the actor Ayush Sharma and together they already have a son named Aahil. Like Arpita Khan, her son Aahil is also the apple of her family's eyes and is often seen having a good time playing around his grandfather Salim Khan, grandmother Salma Khan, and maternal uncles Salman khan, Arbaaz Khan, and Sohail Khan.
Arpita Khan is not the biological sister if Salman khan as she had been adopted by the family when she lost her mother. However, she is the apple of their eye and considers herself spoiled with the love of her brothers and parents. She has dated Arjun Kapoor in the past. Arpita Khan married Ayush Sharma in 2014 in a lavish wedding ceremony.