Bollywood News
Salman Khan No Longer in Sanjay Leela Bhansali's Inshallah?
Salman Khan is no longer leading Sanjay Leela Bhansali's Inshallah, according to sources close to the project. This comes amidst reports of the film getting postponed.
Salman Khan announced late last night that his film with Sanjay Leela Bhansali, the magnum opus starring Alia Bhatt, has been 'pushed'. Tweeting out the news, the Dabangg Khan said that he would be seeing his fans on Eid 2020 however the film Inshallah has been pushed. The rumor mills are hard at work now and some sources have some slightly disturbing news for Salman Khan fans. Salman Khan was all set to join Sanjay Leela Bhansali after two decades but apparently Inshallah is not just 'pushed' – it's on a new trajectory altogether.
The film with Sanjay Leela Bhansali is pushed but I will still see you all on Eid, 2020. Insha-Allah!!

— Salman Khan (@BeingSalmanKhan) August 25, 2019
Sources close to the project have revealed that Salman Khan is not a part of Inshallah anymore. Shockingly so, because it was very hyped and the announcement was made by Alia Bhatt and Salman Khan himself on their social media platforms. What could have gone wrong? We don't know yet. All we are hearing from Bollywood whisperers is that Salman is no longer a part of the film. Salman's tweet clearly mentions that the film has been 'pushed' which alludes to a delay. But he did not confirm or deny that he would be a part of the film or not. The internet is making its own speculations and, of course, memes.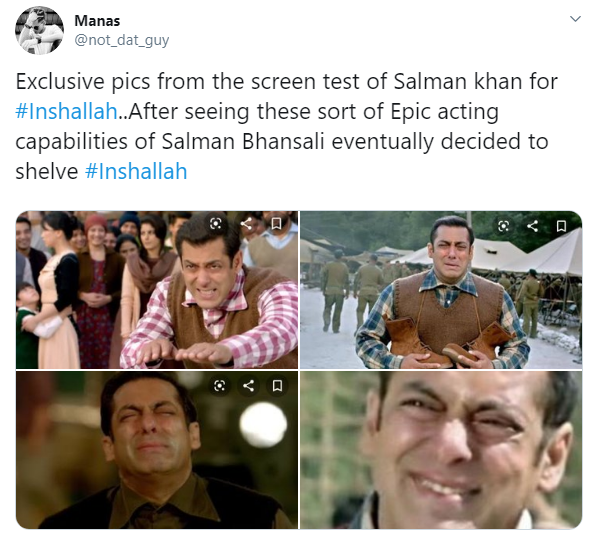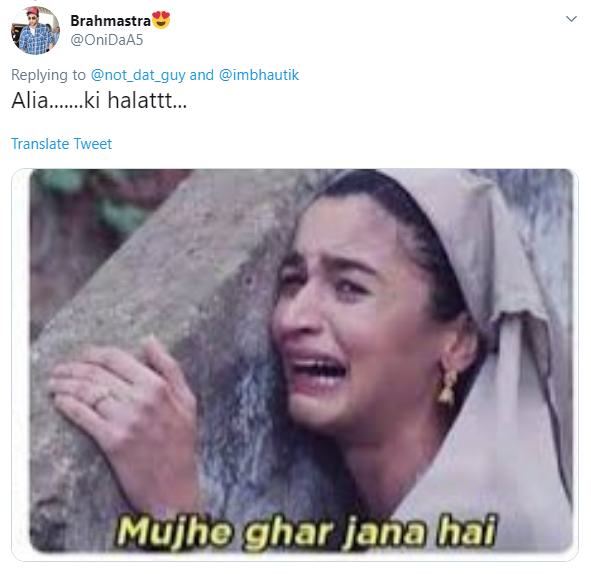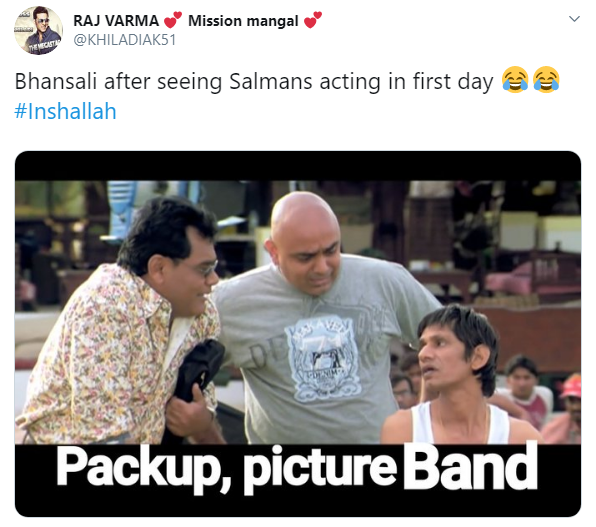 It is also interesting to note that in his tweet he promises his fans that he would be seen in an Eid 2020 release. Which means that he would still be going head to head with Akshay Kumar and Rohit Shetty's Sooryavanshi on Eid 2020.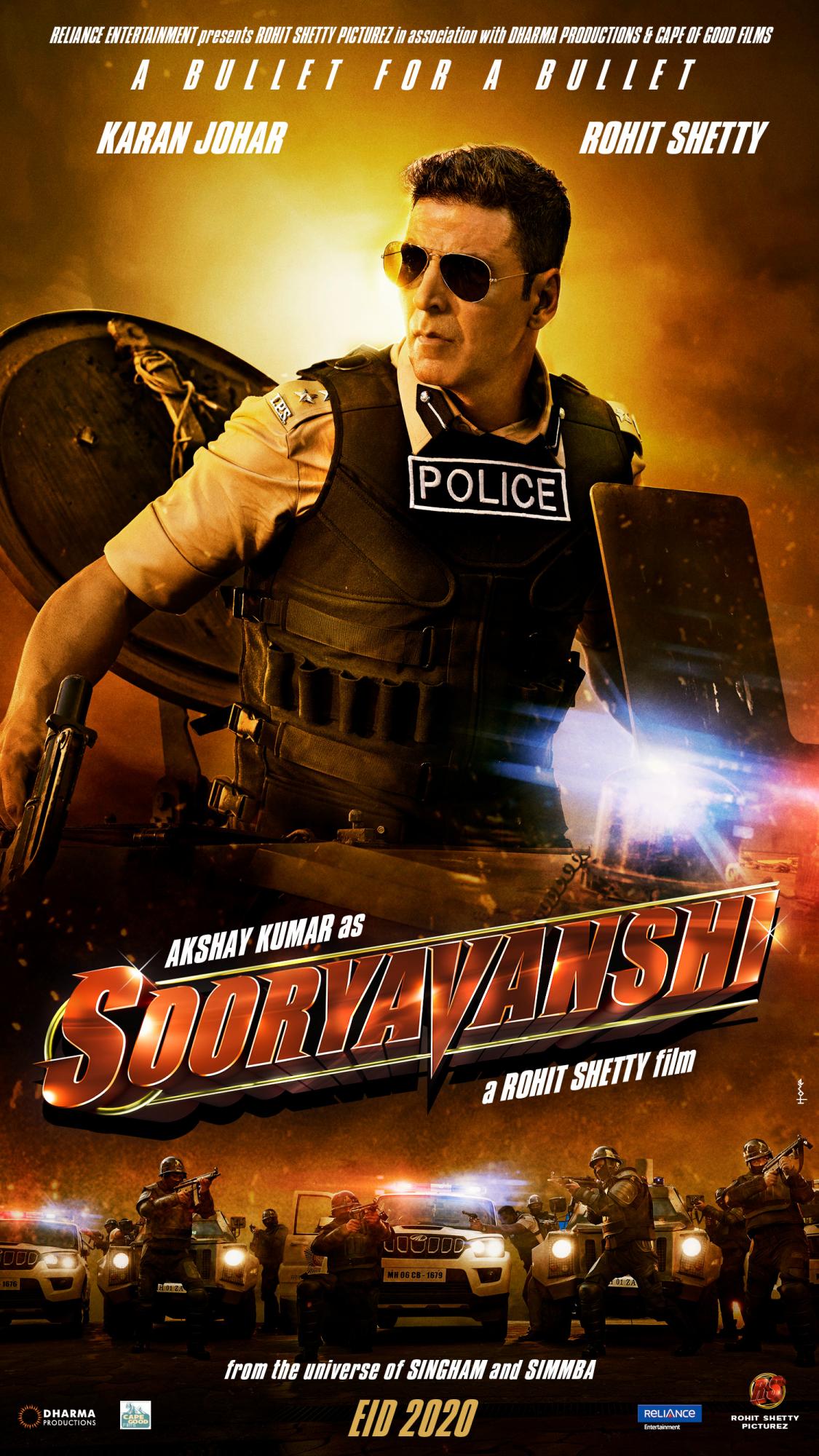 Poster for Sooryavanshi
Trade analyst Taran Adarsh later tweeted that the official statement from Bhansali Productions is that the film has been shelved. This means that there will be no Inshallah in 2020.
Official statement from Sanjay Leela Bhansali #InshaaAllah #SalmanKhan #AliaBhatt https://t.co/5GDA8Ufni6

— taran adarsh (@taran_adarsh) August 26, 2019
All of this indicates a fall-out between Bhansali and Khan, something that only fares worse for young star Alia Bhatt. Quite likely, Salman is currently in a rush to make a film for Eid 2020 now that his much-expected return with Bhansali is not happening.