Bollywood News
Sajal Ali's 'Chammi' is The Heroine Television Needed
Sajal Ali plays 'Chammi' in the Hum TV drama serial 'Aangan'. Sajal's excellent performance is the highlight of the show
Sajal Ali's "Chammi" is the heroine we didn't think would break the kind of moulds she is currently breaking with this character.
Pakistani dramas are always under criticism for showing the 'damsel in distress' as the key protagonist. Most of the target audience is the homemaker crowd. Therefore the topics discussed or serialized are mostly domestic and related to family politics. Women who don't speak up, women who are only obsessed with marriage and tv shows around such topics – generally do well with the masses
However, as trends change, television characters are also going through an evolution of sorts. The latest character to break the mould is Sajal Ali in the drama serial Aangan.
Sajal, who also appeared opposite Sridevi in Mom, plays the character of 'Chammi', a young woman who is a bit of a stray. She is growing up in a broken household where she is often ignored and pushed around. As a defense mechanism, she has learnt how to fight for herself. This makes her loud, vocal, often annoying but extremely refreshing to see onscreen.
Most people in her family don't like each other and finances are extremely tight. At home, she has a soft spot for Jamil (Ahad Raza Mir) who often exploits her. All Chammi gets each month in terms of financial allowance is ten rupees (this is a pre-partition play so ten rupees is probably a sizeable amount) which she gives to Jamil so that he can pay for his fee to do BA. However Jamil soon forgets her help and sets his eyes on Alia (Mawra Hocane) which leaves Chammi heartbroken.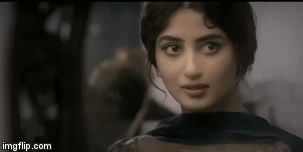 But make no mistake, Chammi doesn't sit and cry about it. She lashes out. She speaks her heart out and screams. But her ego is too huge for her to accept that she's been heartbroken, so she sublimates her behaviour by yelling about her political affiliation. And that's not all. Chammi speaks to Jamil with her tone dripping with sarcasm and often mocks Jamil for falling for Alia. You can't silence this girl down.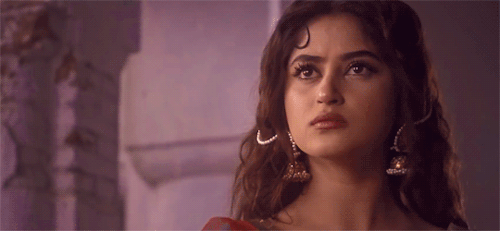 It's not to say that Chammi is a faultless character. Growing up without any parents or proper supervision has rendered her broken in many ways. She craves love and has made Jamil the object of her affection. The fire within her is what keeps her going. Instead of submitting to circumstances, she laughs in the face of adversity. That's a heroine we could all learn from, even though she's thoroughly flawed and quite damaged in her own way.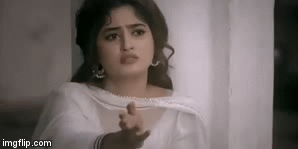 Sajal's performance as Chammi is what makes this character so thoroughly enjoyable to watch. Sajal's voice rises and falls with Chammi's emotion and there isn't a dull moment when Chammi is onscreen. Her failures hit you in the gut because you do end up rooting for this almost-orphan girl. Sajal executes the role brilliantly as we see nothing but pure talent that fills the screen. With her big eyes and naughty grin, she easily becomes the highlight of the series.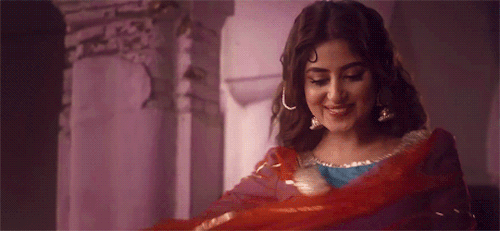 Pakistani tv shows weren't always celebrating the damsel in distress. Tanhaiyaan and Dhoop Kinare showed powerful female protagonists who were layered and had human conflicts instead of stereotypical ones. Sajal's Chammi may prove to be a step in the right direction as more nuanced, layered, complex and real female characters are depicted onscreen added with an impeccable performance to boot.