Celebrities
Sajal Ali and Ahad Raza Mir Wedding (Nikkah) Pics: Sajal and Ahad Channel Classic Looks
Sajal Ali and Ahad Raza Mir Wedding Pics: The Couple had their nikkah done in Abu Dhabi yesterday. Check out their classic desi looks on the occasion
Sajal Ali and Ahad Raza Mir have been the hot new couple in town. The two rose to fame through their television pairing in Farhat Ishtiaq's hit tv show Yakeen Ka Safar where Sajal Ali played a distraught young doctor who is battling personal tragedy. There she meets Dr. Asfandyar (Ahad Raza Mir) who is also dealing with a haunted past. Their chemistry was very well received among fans and critics alike and rumors began floating that the two are together.
A few months later the couple announced that they were engaged.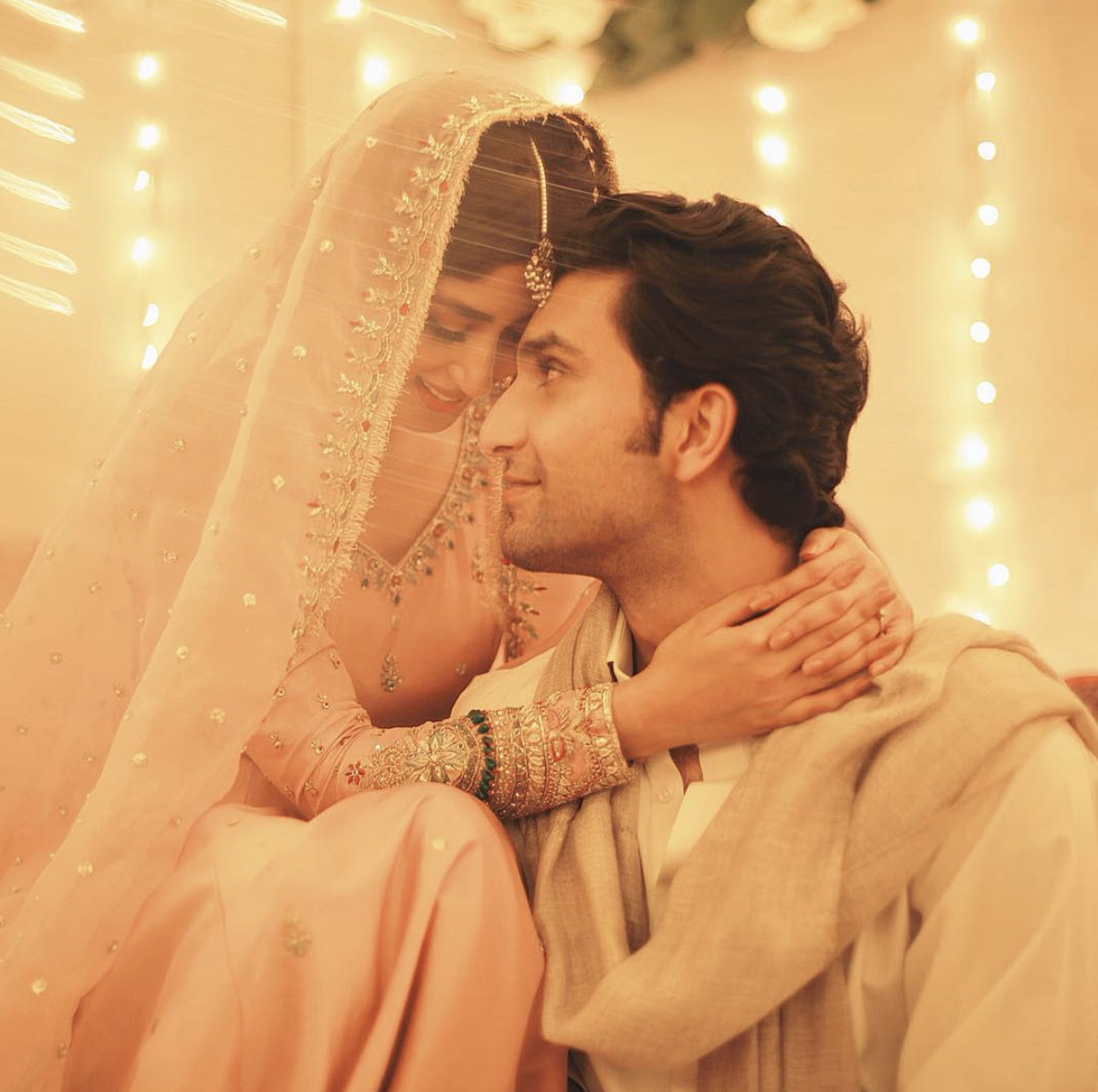 Sajal Ali and Ahad Raza Mir posted this identical picture announcing their engagement.
The two were seen on television again, post Yaqeen Ka Safar, in the tv show Aangan, the adaptation of Khadija Mastur's novel of the same name and then in Ye Dil Mera, another Hum TV show also written by Farhat Ishtiaq. Ye Dil Mera is currently being aired on Hum TV.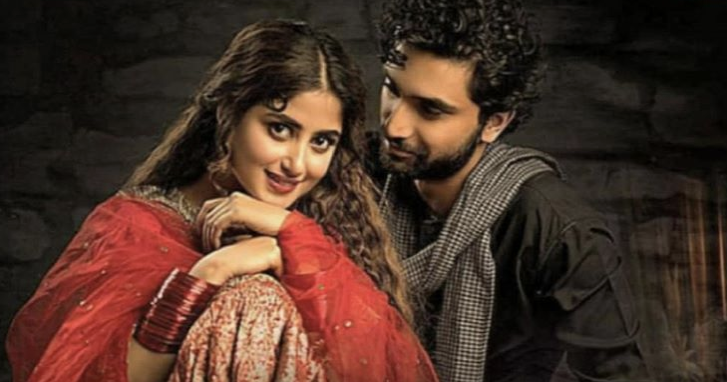 Sajal Ali and Ahad Raza Mir in a poster for Aangan.
Ahad Raza Mir's mother has been very fond of Sajal and often posted pictures of Sajal on her instagram. It seemed like the families were getting along splendidly and all was well.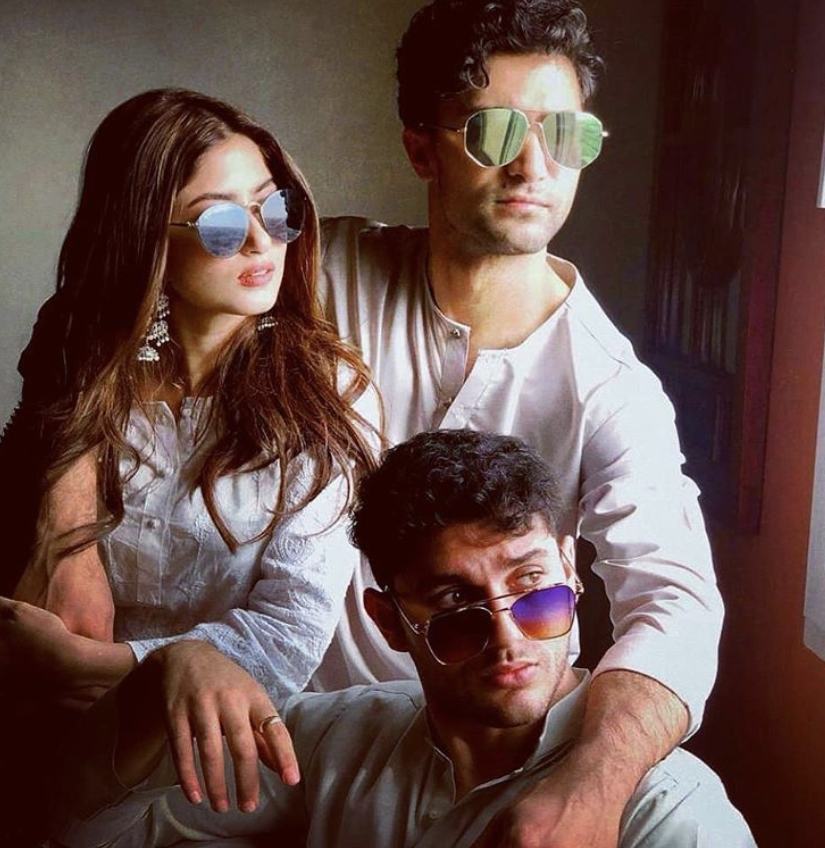 Sajal Ali, Ahad Raza Mir and Adnan Mir, Ahad's brother. The picture was shared by Ahad's mother on her Instagram.
The couple got married in a private and intimate ceremony in Abu Dhabi at the Zaya Nurai Island. According to a press release, 'the wedding ceremony was a three day grand yet intimate affair in Abu Dhabi. Their rasm-e-henna (henna ceremony) was held at the Emirates Palace Hotel'. 
The Emirates Palace Hotel has 394 residences, 92 suites and 22 residential suites and the majority of the suites are furnished in gold and marble. It is also known to have a 1.3 km long beach, a marina, 2 helicopter landing pads, a ballroom that can hold 2500 people, shops and restaurants as well.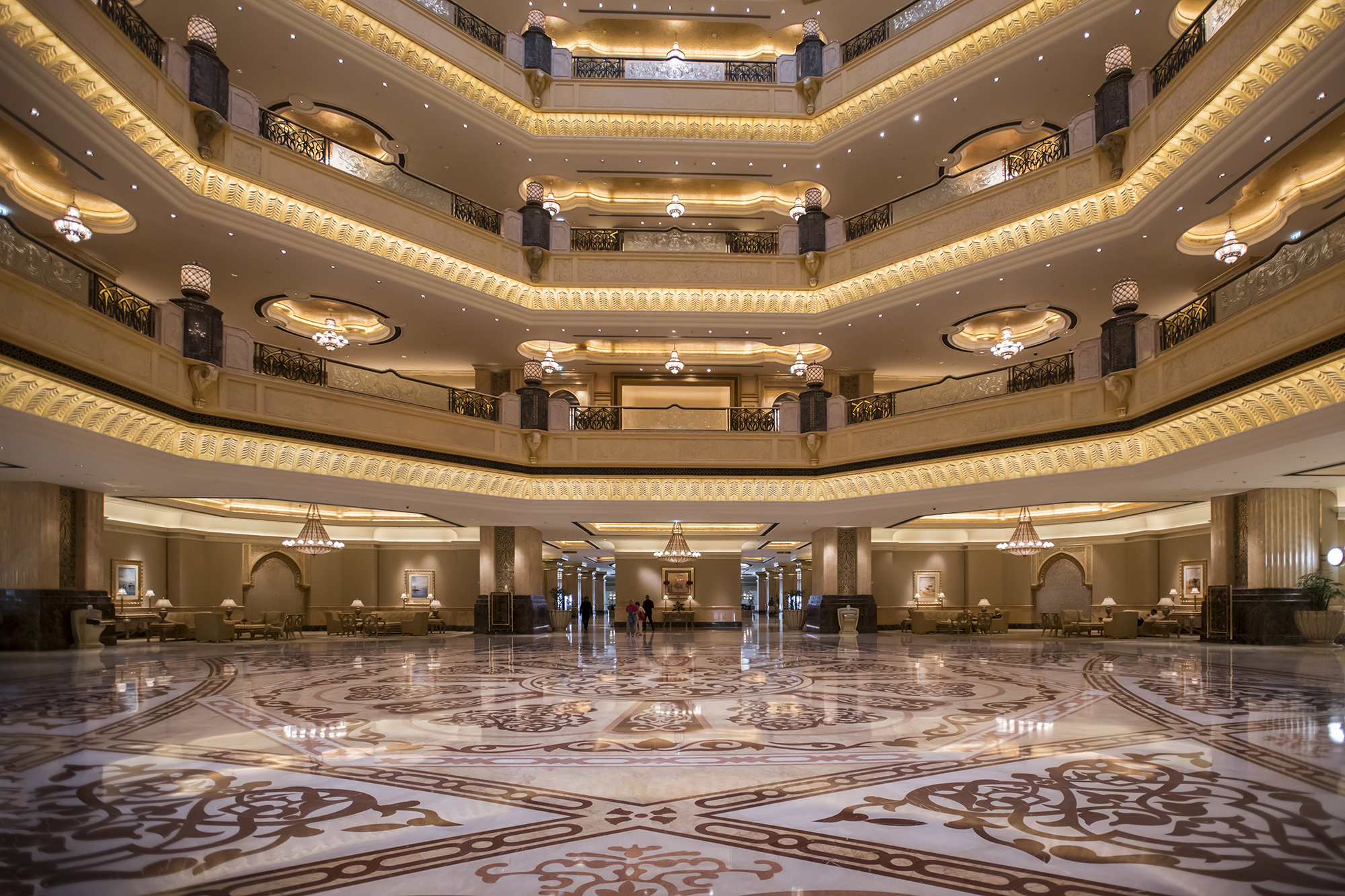 The Emirates Palace Hotel, Abu Dhabi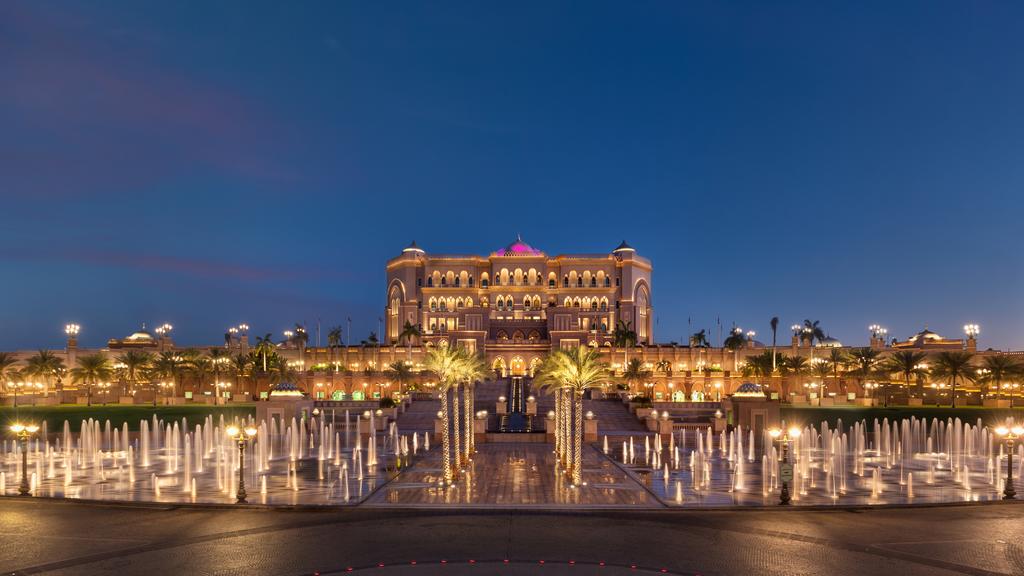 The outside view of the Emirates Palace Hotel, Abu Dhabi.
The henna ceremony where the family gets together and applies henna on their hands and on to the bride and groom took place in the hotel as well.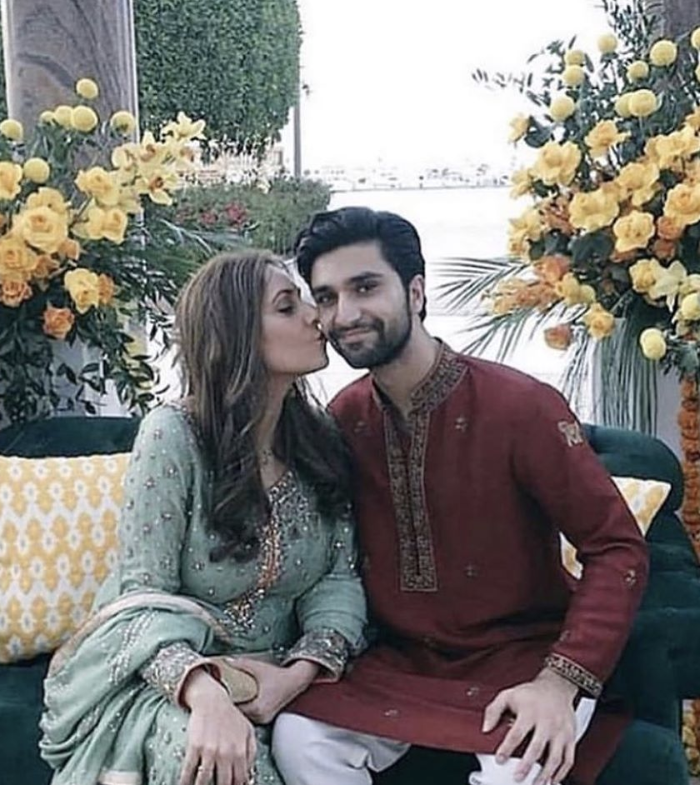 Ahad's mother with Ahad Raza Mir on the henna ceremony.
It was a day wedding for everyone and the family wore color-coordinated outfits.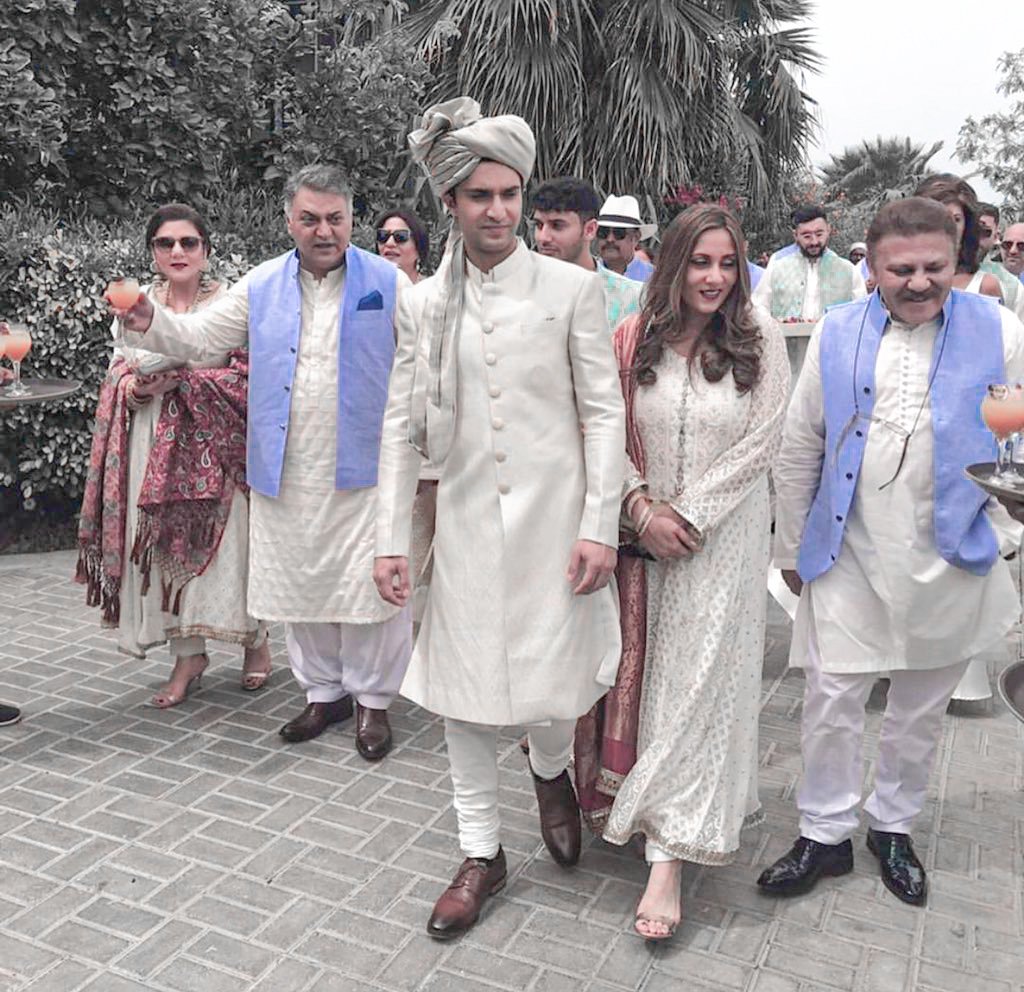 Ahad Raza Mir and his family, father Asif Raza Mir, with his mother walking in to the wedding venue.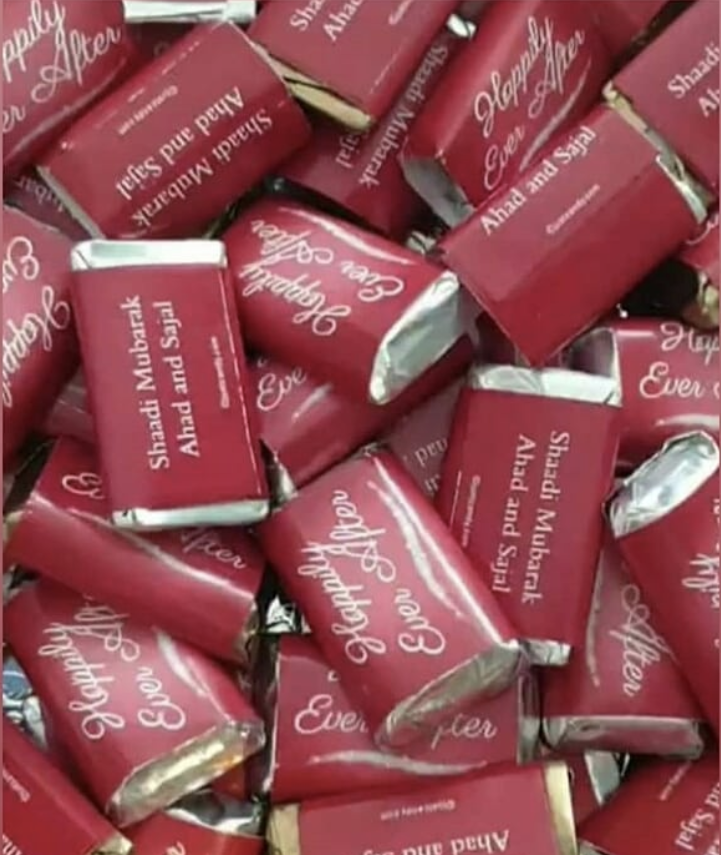 Ahad's mother shared the images of chocolates in the name of Ahad and Sajal on her instagram story.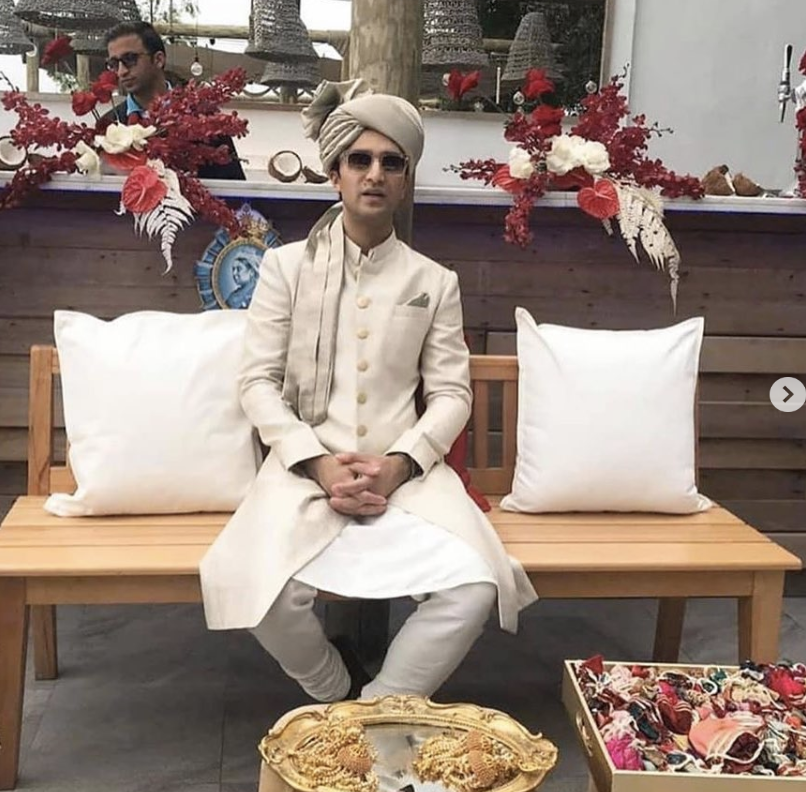 Ahad Raza Mir wore traditional and classic sherwani and qullah for his nikkah.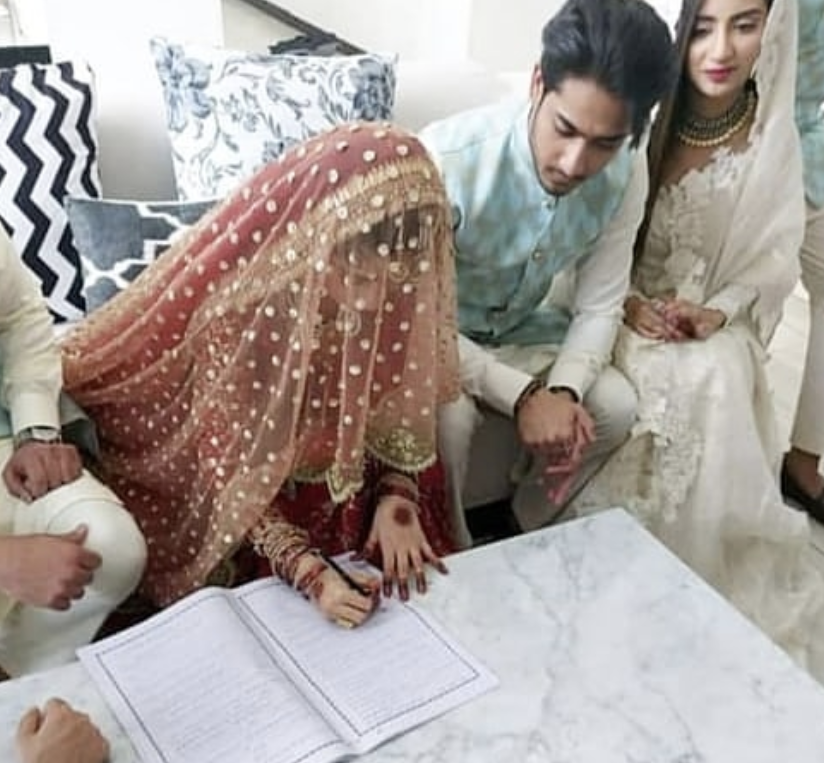 Sajal Ali signed her nikkah papers with her sister Saboor Ali and her brother Ali Syed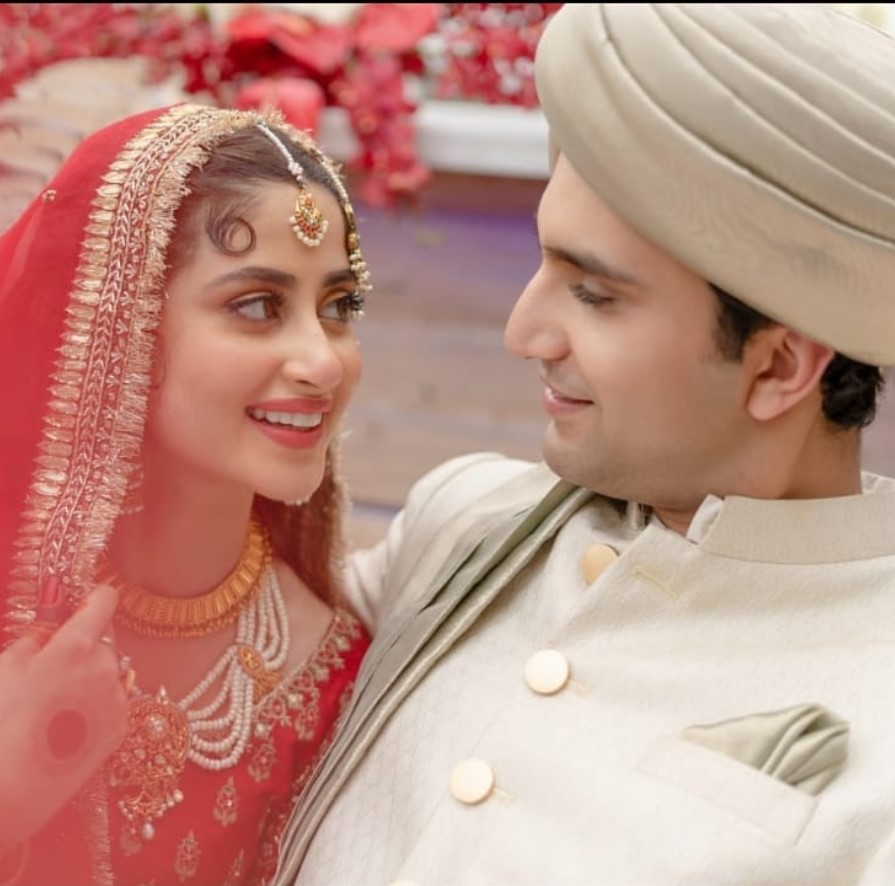 Sajal and Ahad both shared this image on their instagram.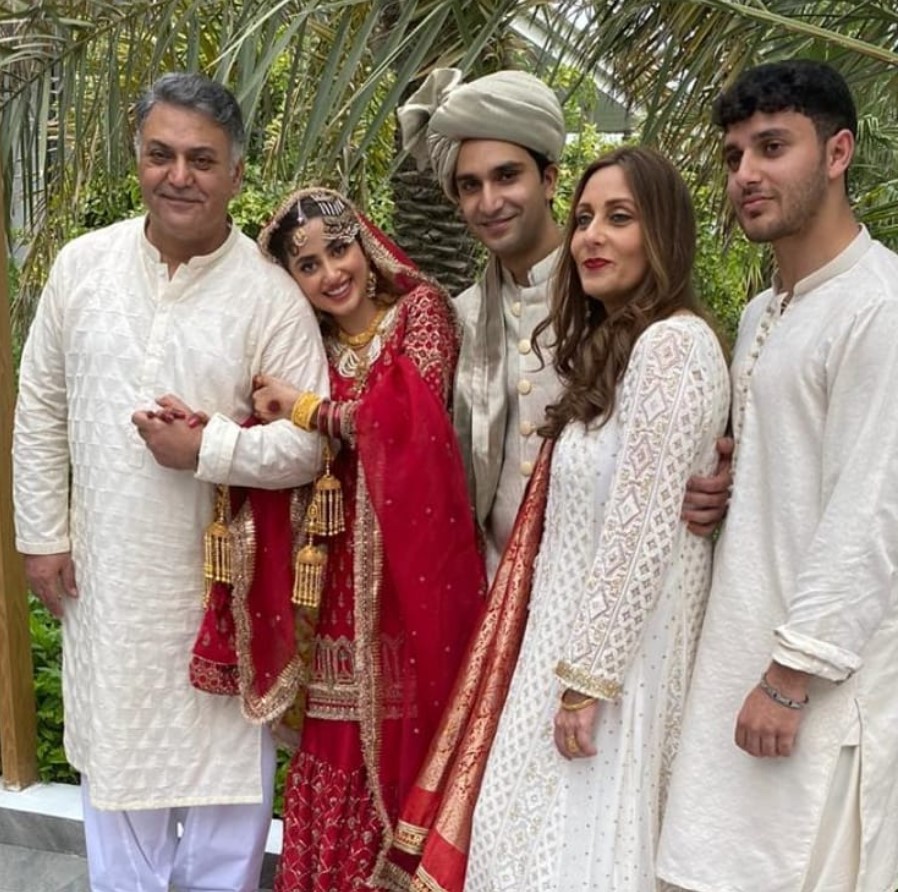 Sajal's mother-in-law, Samra Mir, shared a happy picture of her new family on her social media.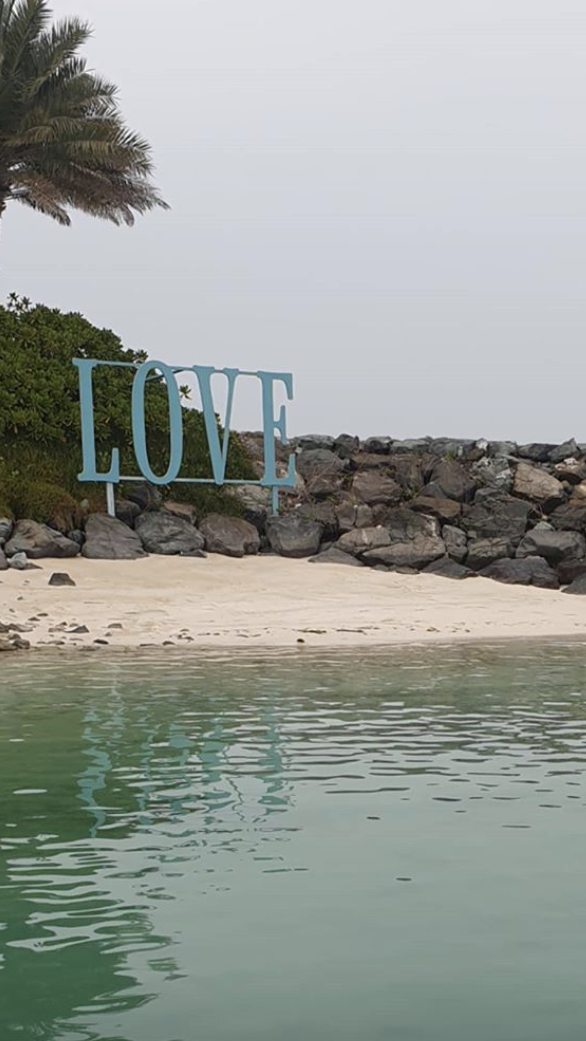 Mama Mir, aka Samra Mir, shared a lovely photograph with 'love' written into it on her social media.
The nikkah followed a lavish dinner with the entire family as some photos emerged on social media. Sajal and Ahad are seen with their family enjoying a nice evening with family and friends.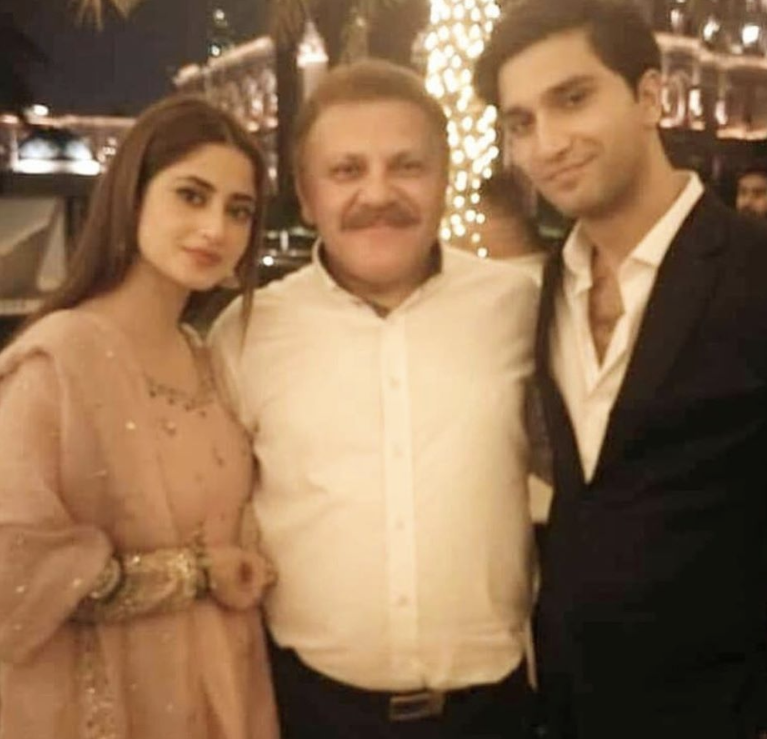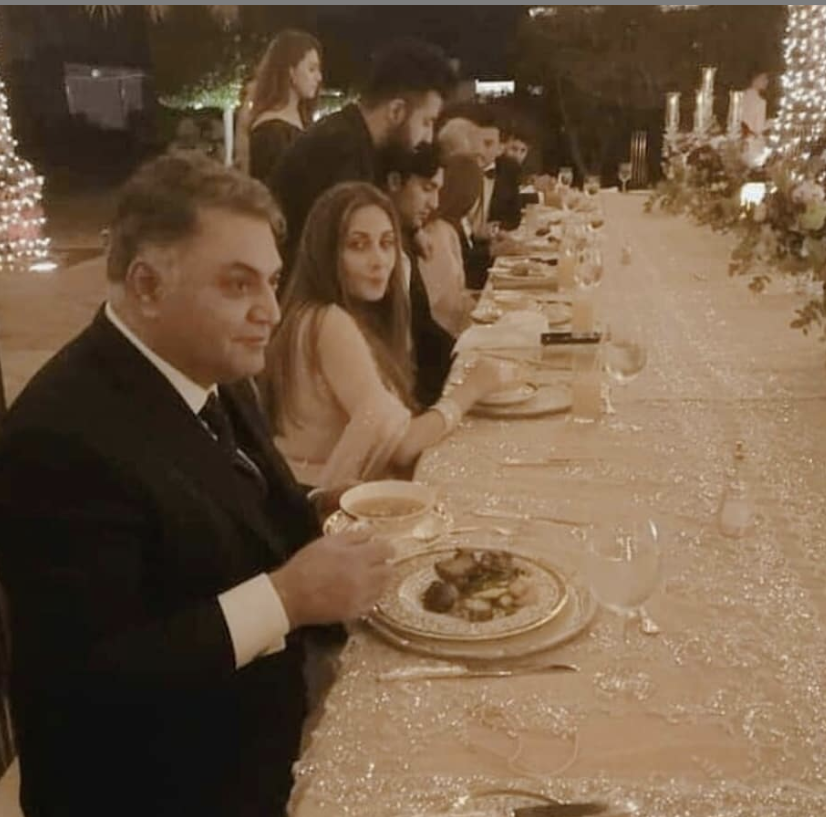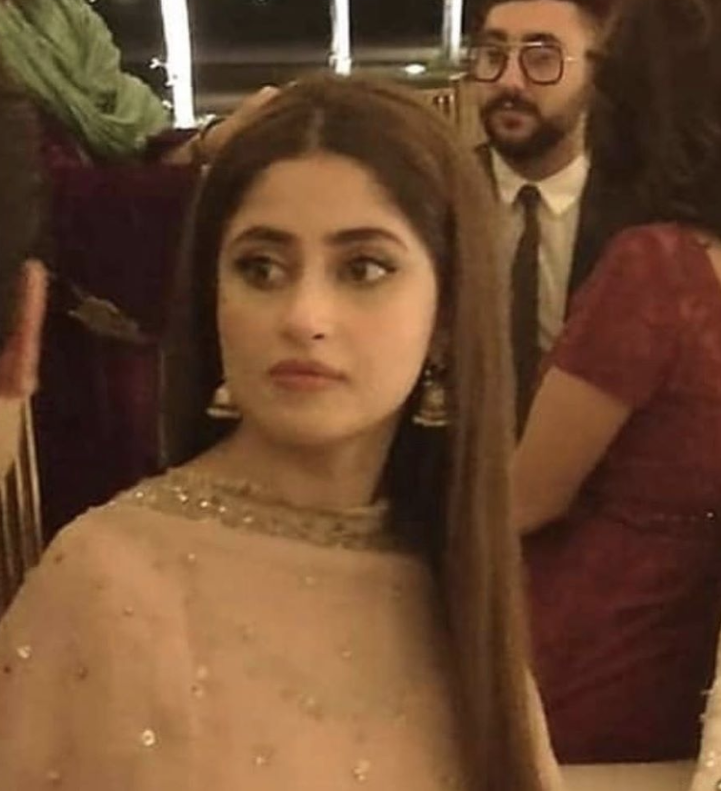 Sajal Ali spotted at her nikkah dinner
Soon after the nikkah, Sajal also changed her name from Sajal Ali to Sajal Ahad Mir. Aww.

Sajal Ali hit 5m followers on instagram and also changed her name on her handle
Once the couple is back, the two are said to hold a wedding reception in Pakistan on the 27th of March. The two will soon be seen in a tv show written by Umera Ahmed called Dhoop Ki Deewar which is to be directed by Haseeb Hassan. Ahad is currently starring in a military drama called Ehd e Wafa which is set to end soon whereas Sajal's tv show Alif with Hamza Ali Abbasi has recently ended. The two are being seen together in the romantic thriller Ye Dil Mera and we hope to see them happy and thriving personally and professionally forever more.