Bollywood News
Saif Ali Khan's Divorce from Amrita Singh – Blast From the Past
Here's why Saif Ali Khan walked out of his first marriage to Amrita Singh
In 2004, Saif Ali Khan split from his wife of 13  years   Amrita Singh. I was the first journalist he  called. I remember I  was in a  movie theatre when Saif's name flashed on my phone. When I told  him I  was watching a film he told  me  to leave  the  film as  what he had  had to say was far more important.
I finished  the film and  called  him back. That's when he dropped a bomb. He was leaving his wife.
When  did this happen? Saif said, "My leaving Amrita  was not overnight. It was on the cards for a long time, and  another woman had nothing to do with it. When it (the separation) happened, it was like a very painful amputation. But it was also the best thing to do, given the circumstances. I'm at peace with Rosa (his then girlfriend). I don't know what the future holds for us. But I feel whole and healthy." At that  time  Saif ruled out re-marriage. "I've gone through it once."
About his  children's reaction  to their parents'  separation Saif  had commented,  "While Sara understands the situation, Ibrahim thinks I'm just out for a long shooting schedule. Once, he asked me very loudly in front of a hundred people, when I was coming back. I felt like sinking into the ground. I miss my children so much! Anyone who thinks I've abandoned them doesn't know what it's to be like an absentee parent."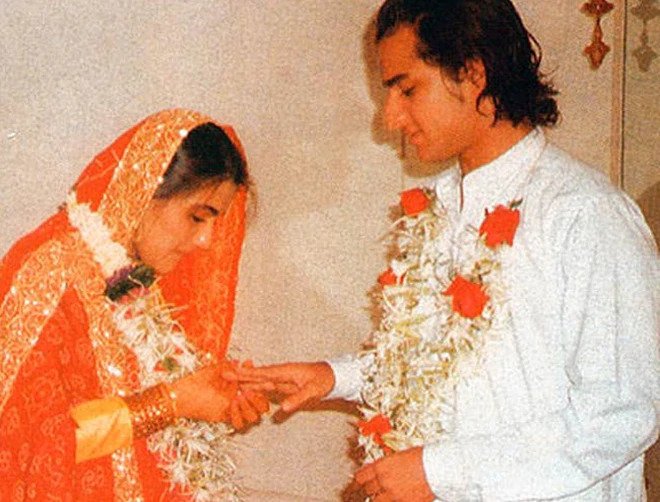 Saif Ali Khan and Amrita Singh
He seemed  pretty shaken by the way  life had turned  out.  "I don't have any answers for what has happened in my life. All I know is every penny I earn is for my children. I live for them. I'd die for them. My wife and I have gone our separate ways. I respect my wife's space. Why am I being constantly reminded of how terrible a husband I was, and how awful a father I am? I've my son Ibrahim's photograph in my wallet. Each time I look at it, I feel like crying… I'm not allowed to meet my children. They aren't allowed to come visit me, let alone stay with me. Why? Because there's a new woman in my life(Rosa Catalano) who'd influence my children against their mother? That's hogwash and Amrita knows it. Right now, my kids are growing up with Amrita's relatives and maidservants while she's out working in a television serial. Why does she need to do that, when I'm willing to support my family?"
Saif revealed  the  financial arrangement  after the  breakup, "I've settled for extravagant post-breakup financial arrangements. I'm supposed to give Amrita Rs 5 crores, of which I've already given her approximately Rs 2.5 crore. Also, I'm paying Rs 1,00,000 per month until my son becomes 18.   I've promised her I'll pay up the rest of the money, even if I've to  slog till I drop dead. Whatever I've earned from doing ads, stage shows and films is for my children. I've no money. Our bungalow is for Amrita and the kids. Rosa and I stay in a two-room apartment. Still, I've never been more at peace with myself."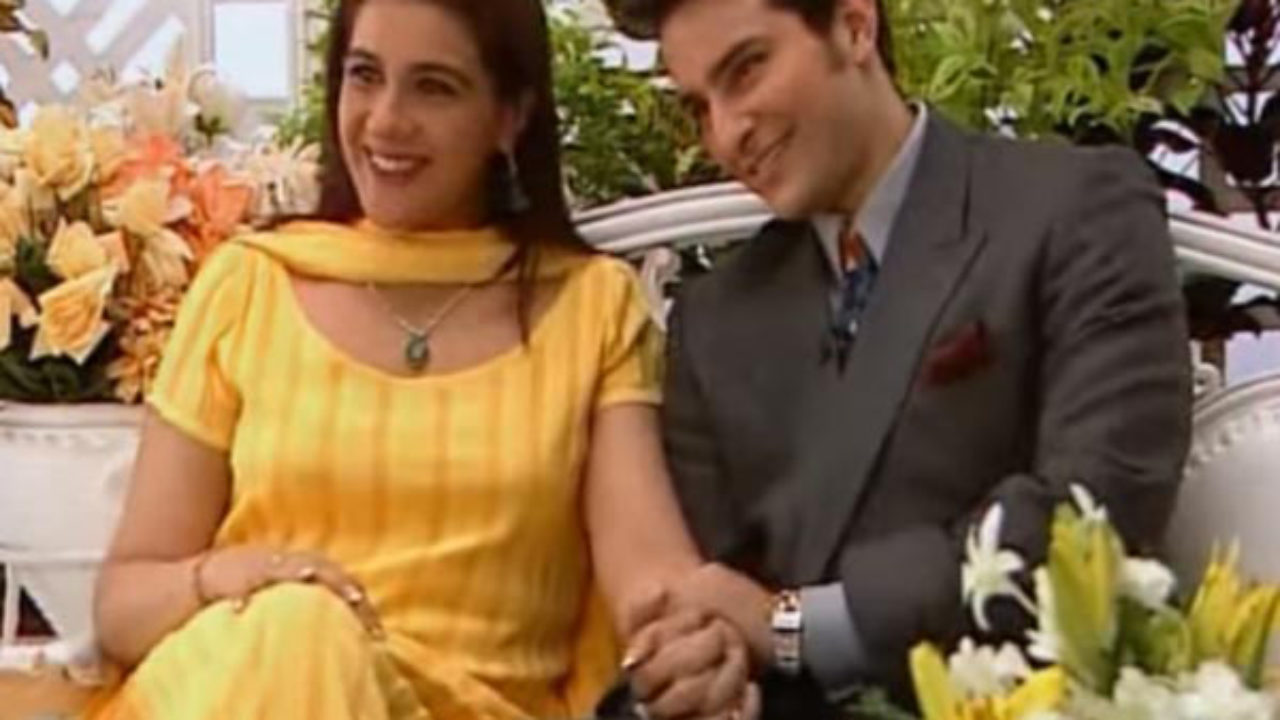 Amrita Singh and Saif Ali Khan on Simi Garewal's show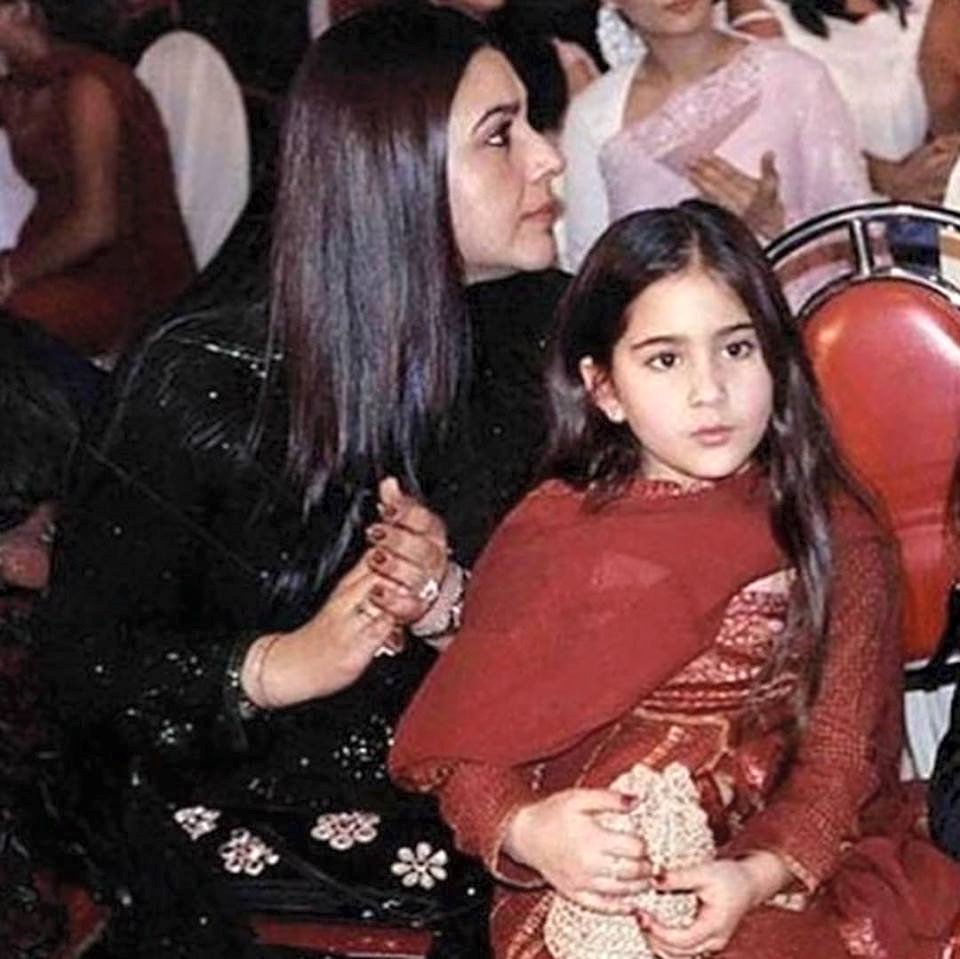 Amrita Singh with saughter Sara Ali Khan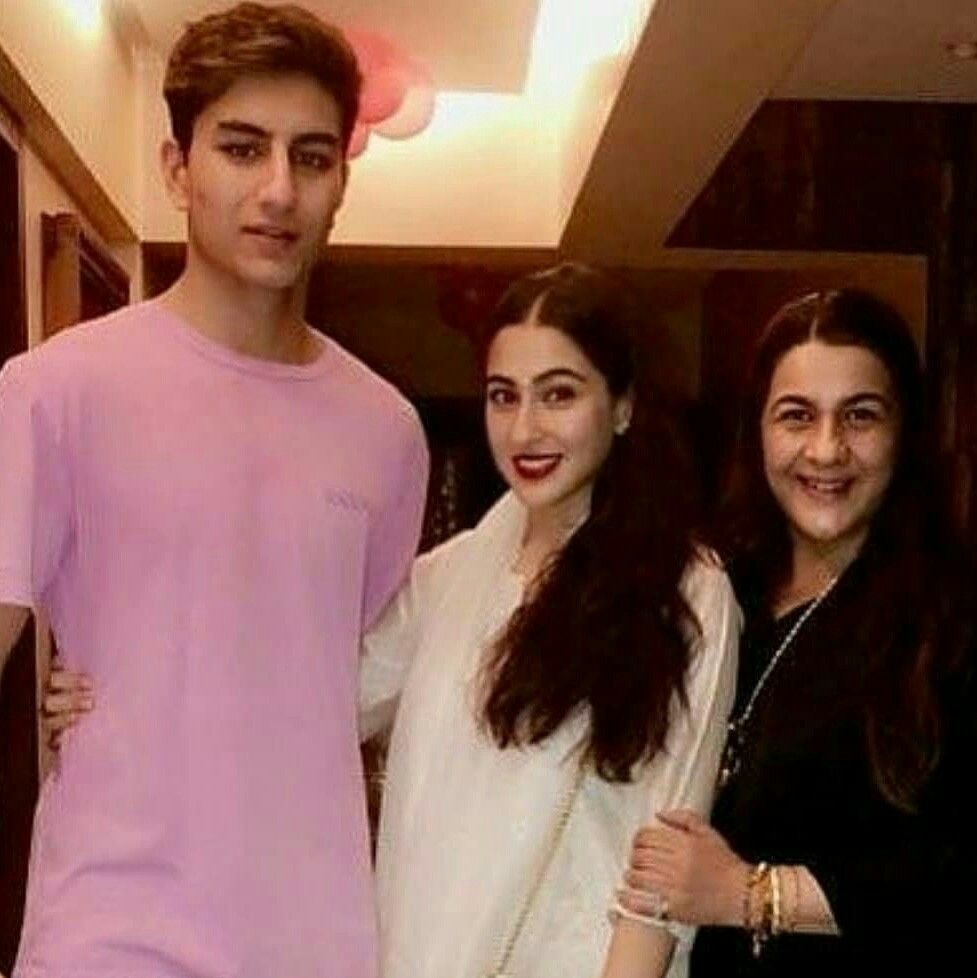 Amrita Singh with Ibrahim Ali Khan and Sara Ali Khan
Saif  added, "After a long time, I feel my self-worth has returned. It isn't nice to be constantly reminded of how worthless you are and to have taunts and insults thrown at your mother and sister. I've gone through all of it. Earlier I had hit such a rock-bottom with my self-esteem that I'd be shocked if someone complimented me for my looks. Today, I've regained my confidence. If someone says something nice I say, 'That's fine. Stars are supposed to be complimented'.
"There's a theory that whatever I am today is because Amrita took me by my finger and led me  through it all. It's probably true. She has played a big hand in my growth as an actor and human being. But it's a blessing to be with a woman who has nothing to do with movies. Even Shah Rukh's wife Gauri keeps out of his career. I'd like to keep it that way."