Bollywood News
Saif Ali Khan Sings Praise for Ajay Devgan on Trailer Launch of Tanhaji: The Unsung Warrior
Saif Ali Khan is reuniting with Ajay Devgan after thirteen years on screen. They were last seen together in Omkara.
Ajay Devgan and Saif Ali Khan appeared first time together in the film Kachche Dhaage. They were last seen together in 2006 in the film Omkara where Ajay Devgan was paired against Saif Ali Khan's now-wife Kareena Kapoor Khan. After thirteen years the dynamic duo is coming back together in the film 'Tanhaji: the Unsung Warrior.' Not only is this Ajay Devgan's 100th film as an actor but he is also the producer for this film. While Ajay Devgan plays the role Tanhaji, Saif Ali Khan is playing the role of the antagonist Uday Bhan Singh.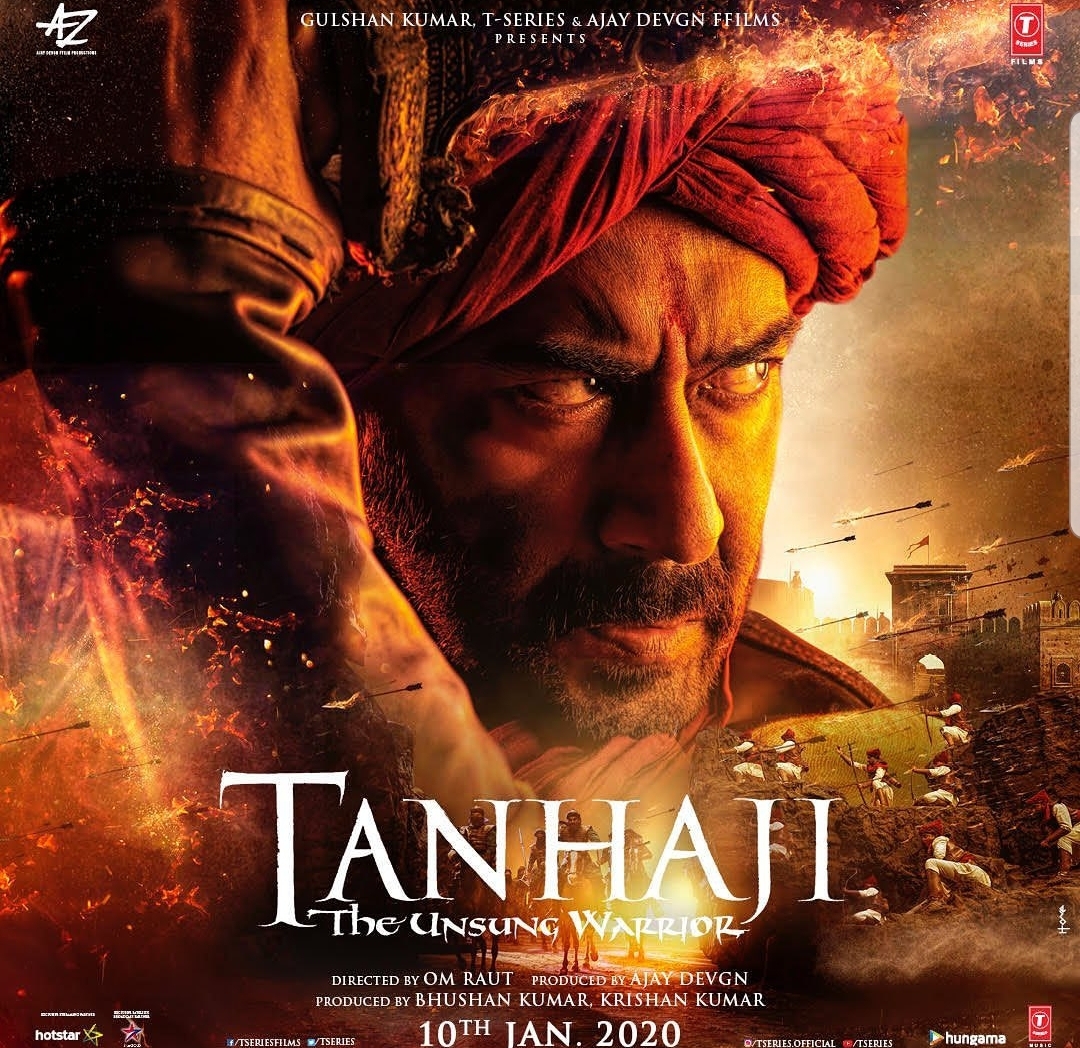 Ajay Devgn in Tanhaji
Ajay Devgan and Saif Ali Khan recently shared the stage for the trailer launch of Tanhaji. Here Saif Ali Khan was all praise for Ajay Devgan who was blushing upon hearing this. According to Saif Ali Khan, Ajay was a secure and confident filmmaker and actor. He said that he was happy for Ajay Devgan to be where he was today. Saif Ali Khan's wife Kareena Kapoor Khan has also worked with Ajay Devgan in the past. According to Saif Ali Khan, she is excited to see him working with Ajay Devgan as he is a fun co-star to be with.

In Tanhaji: The Unsung Warrior, Kajol is playing the role of Ajay Devgan's wife. She is essaying the character of Svaitribai Malusrae who stood by her husband Tanhaji Malusare through thick and thin and strengthened him to fight against all odds. Ajay Devgan mentioned that working with her felt like home as there was not much difference.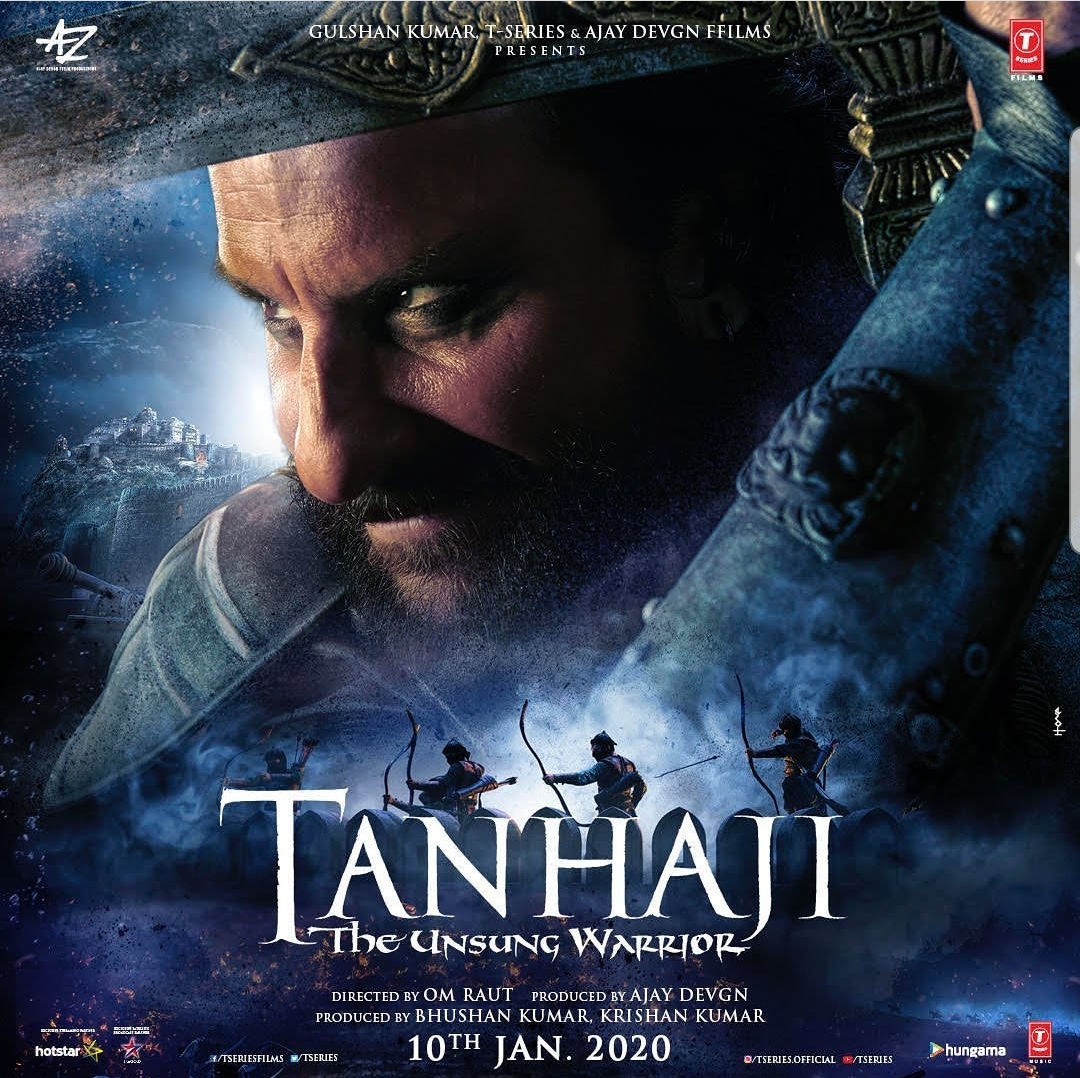 Saif Ali Khan in Tanhaji
While Saif Ali Khan looked sharp in the green suit and Ajay Devgan looked casual and comfortable, Kajol was nowhere to be seen. According to Ajay Devgan, she was in Singapore to attend their daughter Nysa's college meeting.

'Tanhaji-The Unsung Hero' is the story of a  Maratha warrior Tanhaji Malusare who is remembered for his role in the Battle of Singhad in 1670.  As the trailer suggests, Tanhaji stood up to fight against the Mughal rule and save the honor of the Maratha tribe. Tanhaji will release worldwide on January 10th, 2020.  It was initially scheduled to release on December 27th, 2019. It is a period drama film set in the era of the 17th century.