Bollywood News
Sabyasachi Trolled For Dressing Rani Mukerji, Ranveer Singh In Same Outfit
Sabyasachi is on very good terms with Ranveer Singh and Rani Mukerji and often dresses the two. This could be the first time he has dressed two celebrities in the same look
There probably isn't a day when celebrities are criticized and scrutinized in public. Whether it's for a film that didn't do well or for their fashion choices, the scrutiny is never ending. It is also quite common for celebrities to take inspiration from each other and there are many occasions on which they sport similar outfits that bear a striking resemblance. It gives us the opportunity to decode their looks and discuss who styled it better. In recent times there have been many celebrities who have taken inspiration from others.
Just recently, Ranveer Singh and Deepika Padukone celebrated to Amritsar to celebrate their one year anniversary. For the occasion, the two were dressed in ensembles from their go-to couturier, Sabyasachi Mukherjee. Deepika Padukone opted for a lovely maroon outfit with the dupatta clad all around her. The dupatta was adorned with gold embellishments all over it and she teamed her look with statement jewels.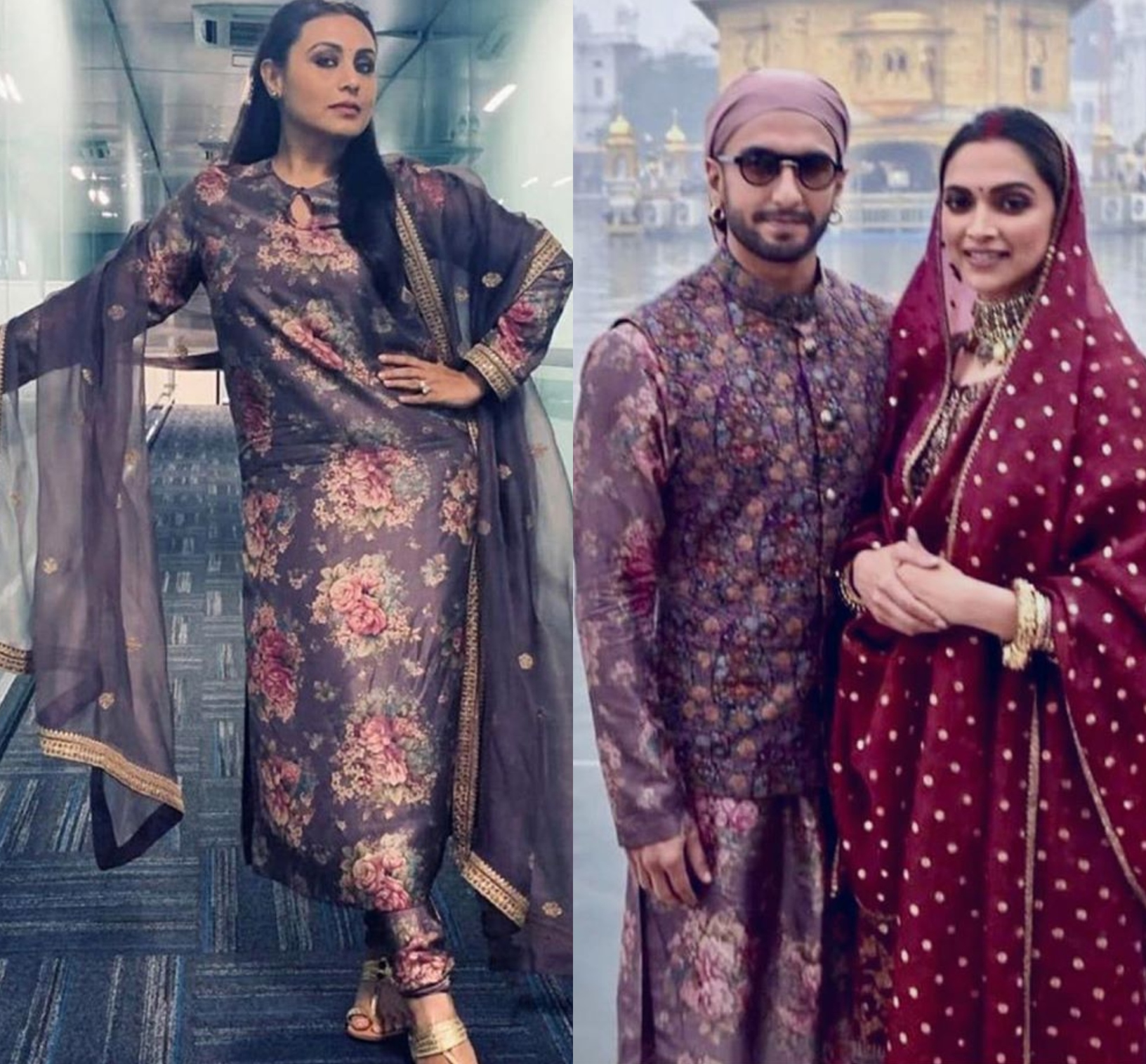 Rani Mukerji; Ranveer Singh and Deepika Padukone
Ranveer Singh on the other hand, who is known for his eccentric sense of style and bold sartorial choices, opted for a floral silk kurta which was teamed with matching pants and then coupled with a contrasting paisley print waist coat. While fans were loving the look, they didn't expect Rani Mukerji to sport the same outfit days later for the promotions of her film Mardaani 2. ani Mukerji teamed her floral Sabyasachi ensemble with a sheer dupatta with gold kola puris and minimal accessories. The actress had her hair parted in the middle and to round off her look opted for minimal makeup sans her eyes, which were dipped heavily in kohl.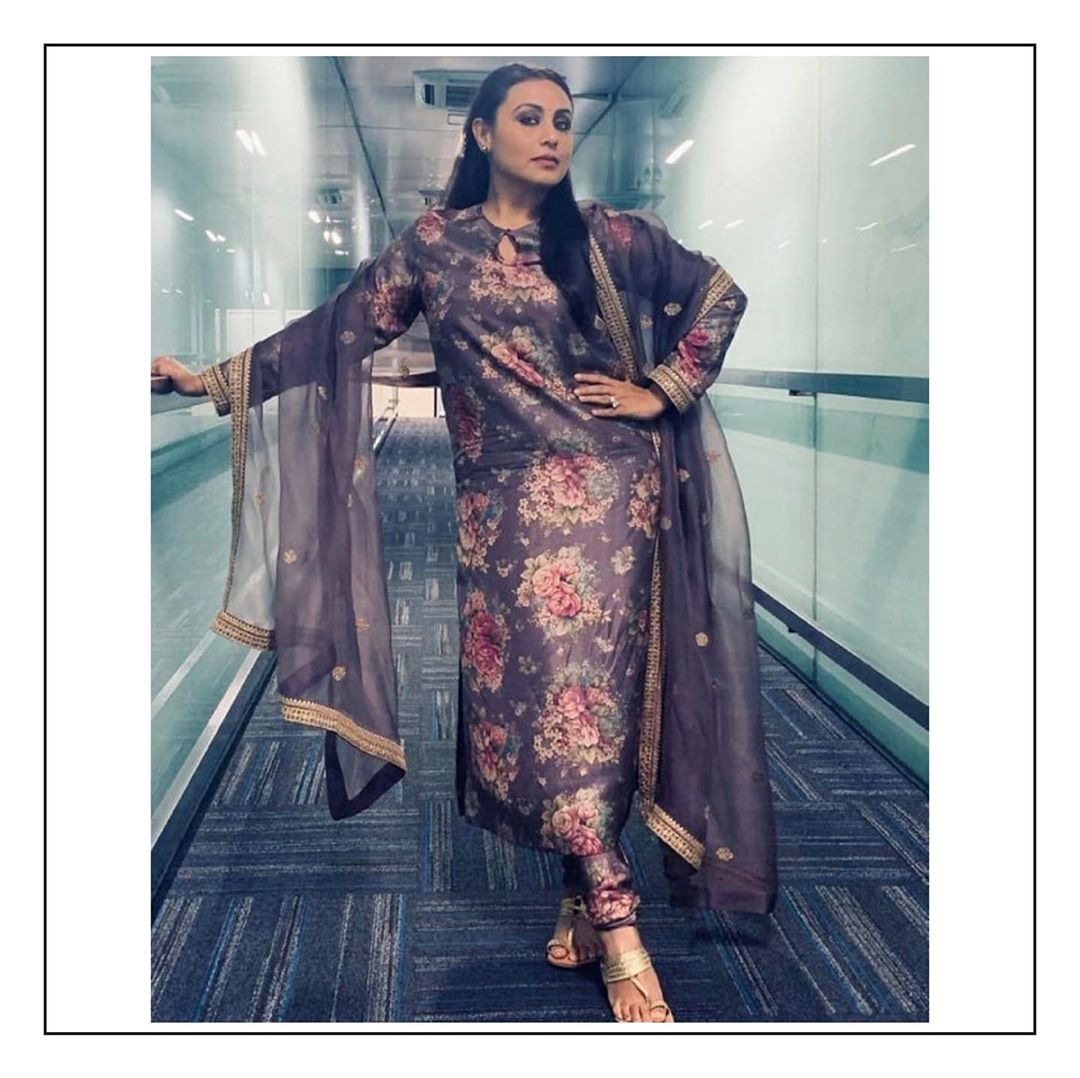 Rani Mukerji
After Sabyasachi took to Instagram to share pictures of both actors in his clothed, his comments section was flooded with comments about their looks. "Sabyasachi SB ko ek jeasadikhta hai," one user wrote, while another said "Wasn't @ranveersingh wearing the same outfit? Sharing is caring."