Think Pieces
Saadia's Side: Why Do Yasir Hussain and Iqra Aziz Get All the Hate on Social Media?
Yasir Hussain and Iqra Aziz are a power couple. They come across people's criticism of their posts every now and then.
Before you read this piece, let me say it out loud that I am not an avid fan of Yasir Hussain and Iqra Aziz. But it also does not mean that I am a hater who hates them day in and out. They are great performers and I respect them for their body of work. This is about it. Yasir Hussain is a man of many talents while his wife Iqra Aziz has been successful in creating her mark at a very young age. Hard work deserves respect irrespective of caste, creed, colour, and profession. My respect for their body of work still does not make me a fan because we can appreciate public figures even if we are not their fans. There are no hard and fast rules about it if I must say.

Yasir Hussain and Iqra Aziz are a power couple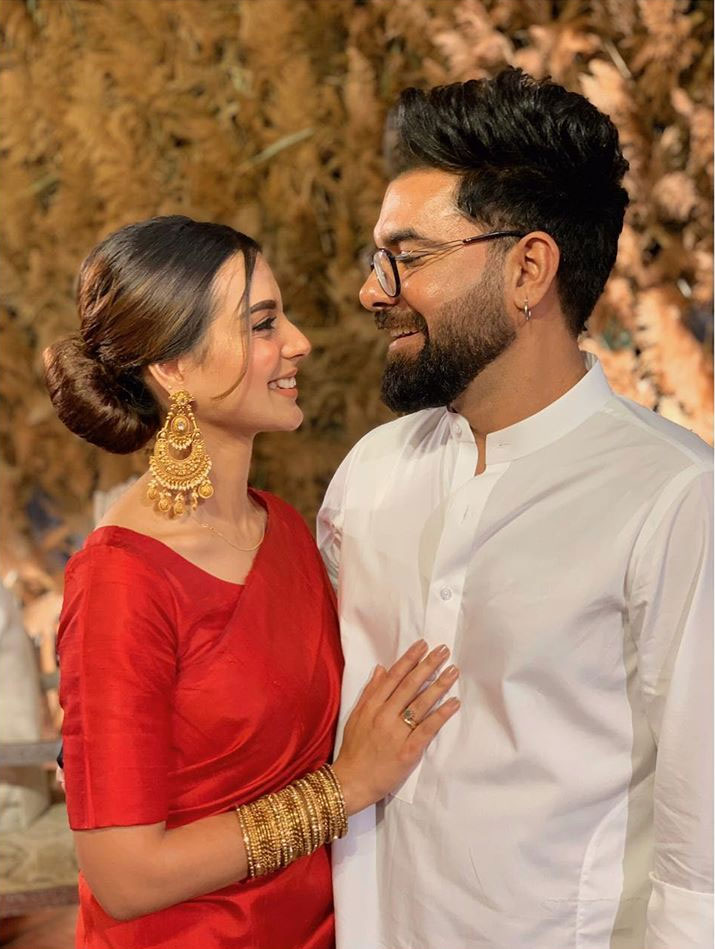 Iqra Aziz and Yasir Hussain
As I said, the two are hard-working professionals who fell in love and decided to get married. It is as simple as that. There are many people who develop an understanding with their colleagues due to their mutual interests. We also come across many successful marriages of two strong individuals from the same profession. What I completely fail to comprehend about this couple is not their reason for success but people's unnecessary and unwanted hate for them at all times.
It all started from the Lux Style Awards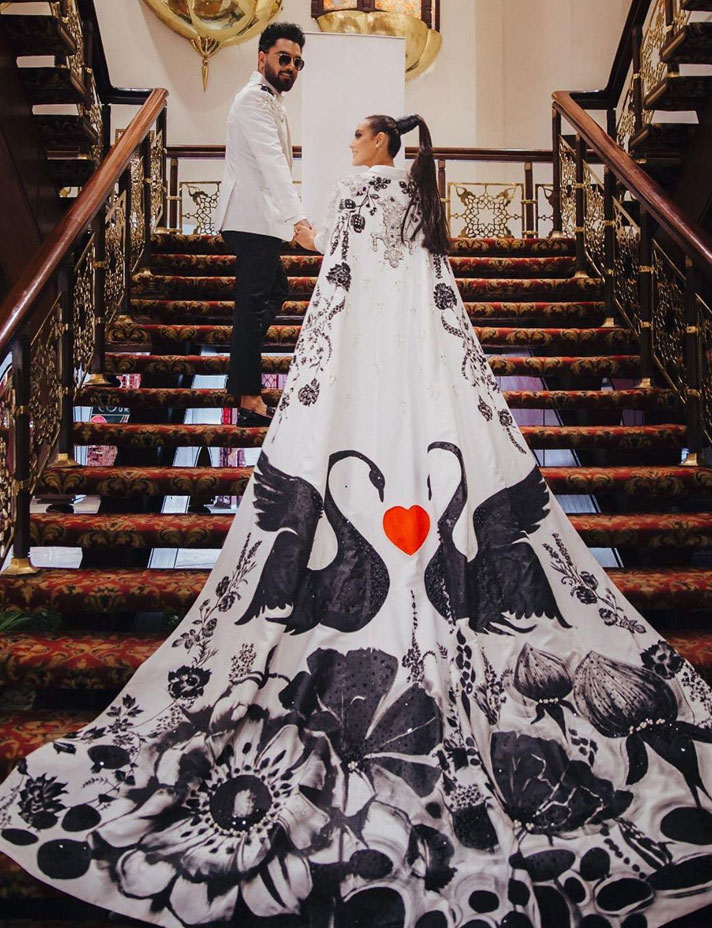 Iqra Aziz and Yasir Hussain
It all started with the Lux Style Awards when Yasir Hussain decided to place a ring on Iqra Aziz's finger in front of everyone who was present at the show and even those who were watching the show. After placing the ring on her finger, the two embraced one another which indeed created a beautiful moment of love. Two adults in love decided to make their relationship official by getting engaged in front of the whole world. What was the big deal about it?
At least, I fail to understand.
Their public display of affection apparently threatened the social values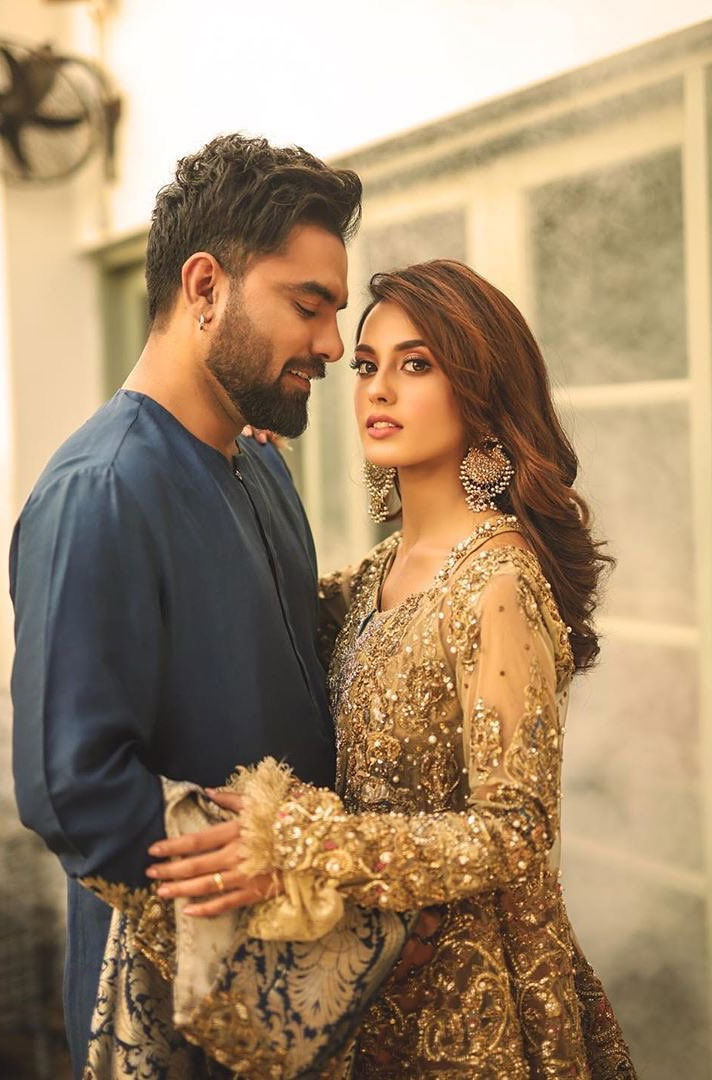 The newly engaged couple was trolled right left and centre because their engagement apparently endangered the 'social value system' of Pakistan. It is ironic that people using all sorts of slurs and abusive language did not threaten the esteemed 'social value system' but a couple deciding to get married did. I also fail to understand if abusing someone on a public forum just because they think differently is acceptable for the society then what social value system are we glorifying.
It did not end here. No matter where Yasir Hussain and Iqra Aziz went or no matter what they posted on social media met the same obnoxious reaction from the masses. Be it their trip to Miami and Disneyland or simply a photo shoot for a magazine, commenting on Yasir Hussain and Iqra Aziz became the favourite pastime of the internet trolls.

Even their marriage could not put an end to the hate they received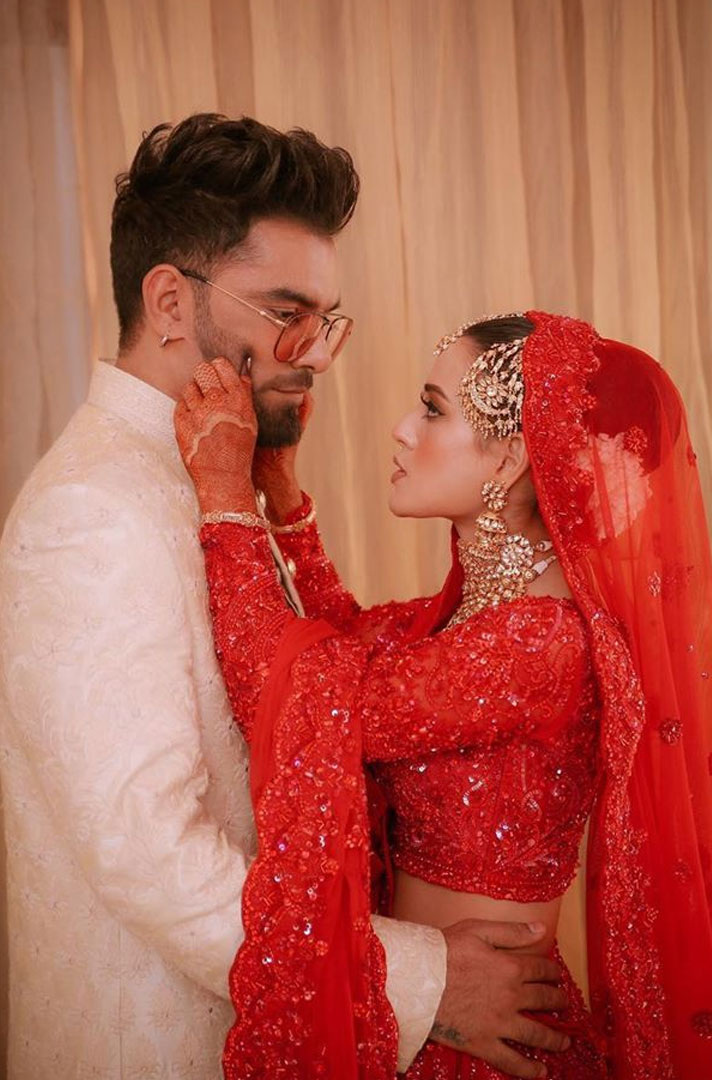 They got married. I thought that this might put an end to the controversies they battle day and night with. I was wronged because even the groom's peck on his bride's cheek was another story.

Unhappy people cannot see anyone happy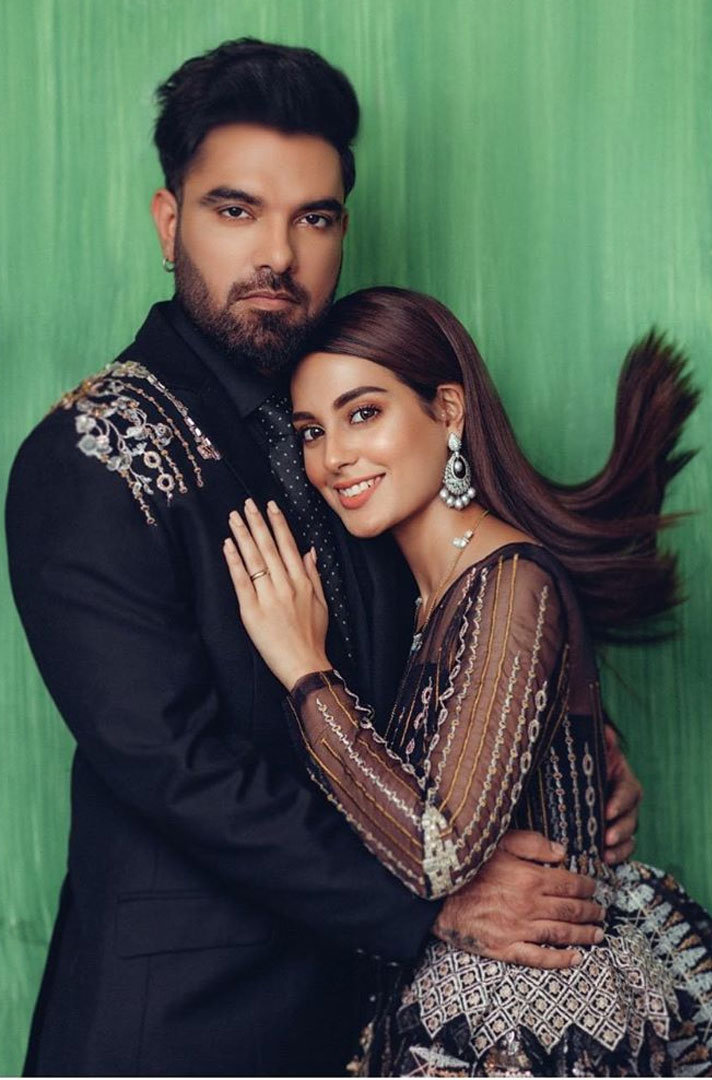 Every time I wondered why they received so much hate the answer was the same. We are inherently unhappy people which has resulted in us having issues with everyone else who is happy and out there. If a man does not show affection for his woman, it would be perfectly acceptable rather considered a symbol of decency and high values. But when a man fearlessly loves his woman and is not afraid to show it to the world it endangers the social values and traditions.
Since most of us are unhappy and never got the chance to live our lives the way we wanted, whenever we come across those who are managing to do that it fills us with anger and the sense od deprivation. We have no other way to channelize our emotions hence it is spilt out as rage, abuses, and slurs. Working on personal happiness is not a choice hence we prefer ruining it for someone else who is living the life the way we would have wanted in our wildest dreams.
The best part is that Yasir Hussain and Iqra Aziz pay no heed to the trolls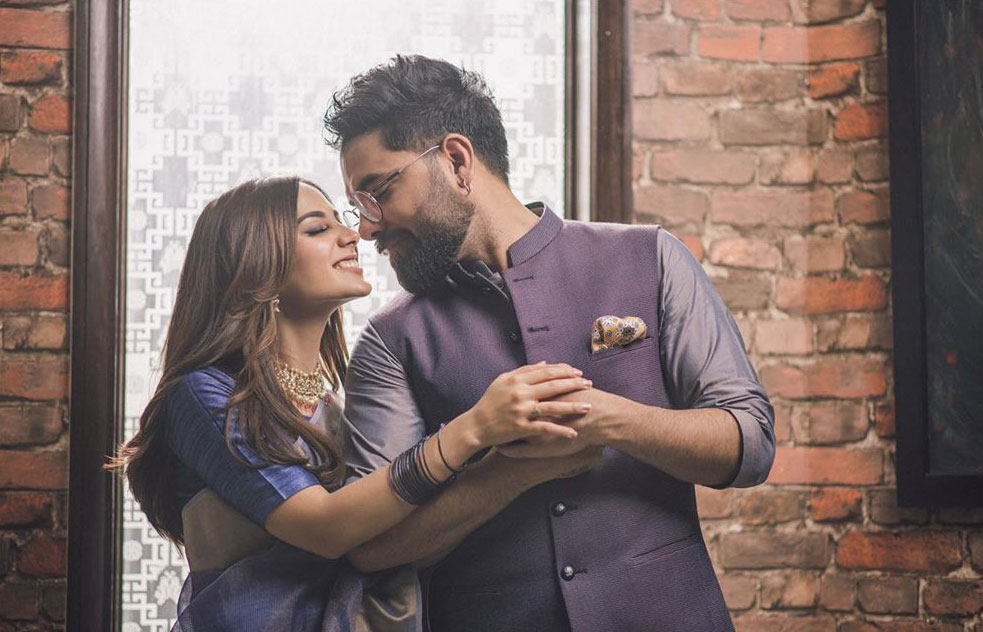 Apart from all the negativity Yasir Hussain and Iqra Aziz are surrounded with, there are days which fill my heart with joy and pride as I see their social media posts. All the hate they receive has failed to bring them down and stop them from living their life the way they want. Irrespective of what the comments are, Yasir Hussain and Iqra Aziz continue sharing their love for each other on social media. In fact, sometimes Yasir Hussain also has classic comebacks for those who spew venom under his posts. When the couple were criticized for their trip to the Universal Studios, Yasir Hussain posted another picture where he could be seen lifting his lady love.
Thanks to social media for showing us the truth of our society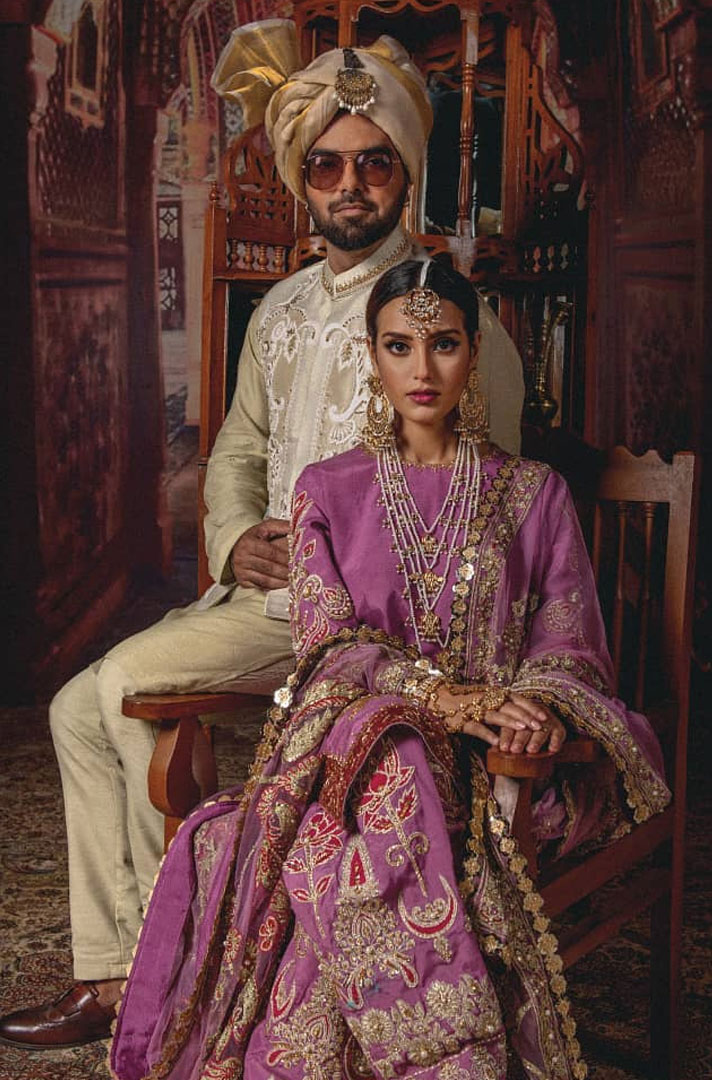 Social media has truly brought our real selves out. While people can pretend some chivalry in real-life camouflaging the hate they hold within, on social media they feel they can say it all behind an anonymous identity. People who probably do not even have the confidence to walk up to a celebrity they see in a shopping mall find it mandatory to troll them on the internet. Although this attitude is toxic, I am glad it has exposed who we really are and what lies beneath the masks that we wear in our daily lives. Yasir Hussain and Iqra Aziz are the ones in love while those undergoing rage are those who need to fall in love. It is as simple as that.