Think Pieces
Saadia's Side: Is Khalil-ur-Rehman Qamar Not Threatening Our 'Elated' Value System?
Khalil-ur-Rehman Qamar abused Marvi Sirmed during a live show it got massive backlash online. Check out Saadia Ahmed's take on it
Waking up to a freshly baked controversy is certainly not a good morning. I have always had this superstition that my day would be governed by the kind of morning I have. This is why I prefer going for a morning stroll, preparing a hearty breakfast, and light some scented candles before I sit down to work. I wonder if it is just my own superstition or it is also the case for the rest of you. However, apart from the aforementioned habits, I also have this uncontrollable habit of picking up my phone the moment I wake up. Hence, all is not well.
I woke up to Khalil-ur-Rehman controversy this morning
This morning was no different. I started with Twitter to figure out what the whole world was up to. We cling to some habits despite knowing these are not the best for our physical and mental well-being. Hence, I also made it a point to go through my social media feed just to figure out that the powerful and successful writer Khalil-ur-Rehman Qamar was up to some new controversy. To be honest, I did not pay much heed because it was nothing new. It wasn't the first time that Meray Paas Tum Ho's writer Khalil-ur-Rehman Qamar's name was trending on Twitter (for all the wrong reasons like always).
Khalil-ur-Rehman Qamar abused Marvi Sirmed on national television
After having my cup of coffee, I discovered that my entire news feed was all about him and the human rights activist Marvi Sirmed. I finally decided to check the video clip that was circulating everywhere. The two were invited to speak on Aurat March and the situation got pretty complicated. Khalil-ur-Rehman Qamar started getting personal and hurling abuses at Marvi Sirmed because he did not agree with her school of thought. Yeah, this was about it. The writer lost complete control over himself and was fuming in rage.
Why did the host of the show not shut off the man losing everything in rage?
What was particularly shocking in this matter was not just Khalil-ur-Rehman Qamar's misogyny and below the par comments. The host of the television show Ayesha Ihtisham continued with the show letting a man abuse a woman abuse. Rather, she asked Marvi Sirmed to stay quiet and let Khalil-ur-Rehman speak whatever he liked. Also, present was another guest who decided to stay completely shut about the ongoing fiasco on a live television show. While one cannot make much if the reason was ratings or something else, the attitude was incomprehensible.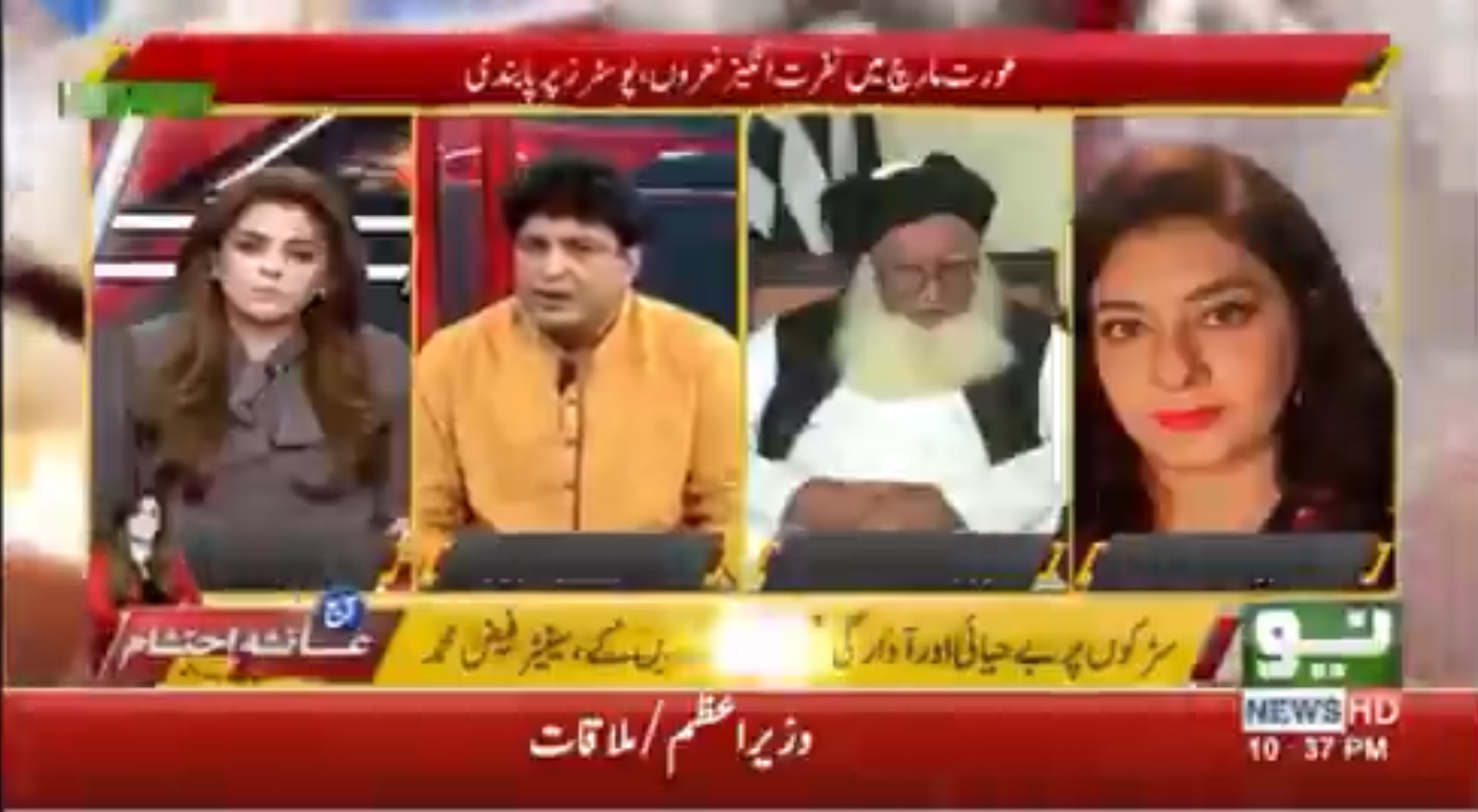 Khalil-ur-Rehman Qamar has always been coming up with similar regressive views
Everyone reading this piece at the moment is well aware that this is not the first time Khalil-ur-Rehman Qamar has come up with something to shock the masses and reinforce the notion that Pakistani women were suppressed by the regressive males in the society. While one wonders why is he often invited to the television shows and requested to share his opinion, it is also ironic that Khalil-ur-Rehman Qamar continues getting the lucrative contracts from the established television channels in the country.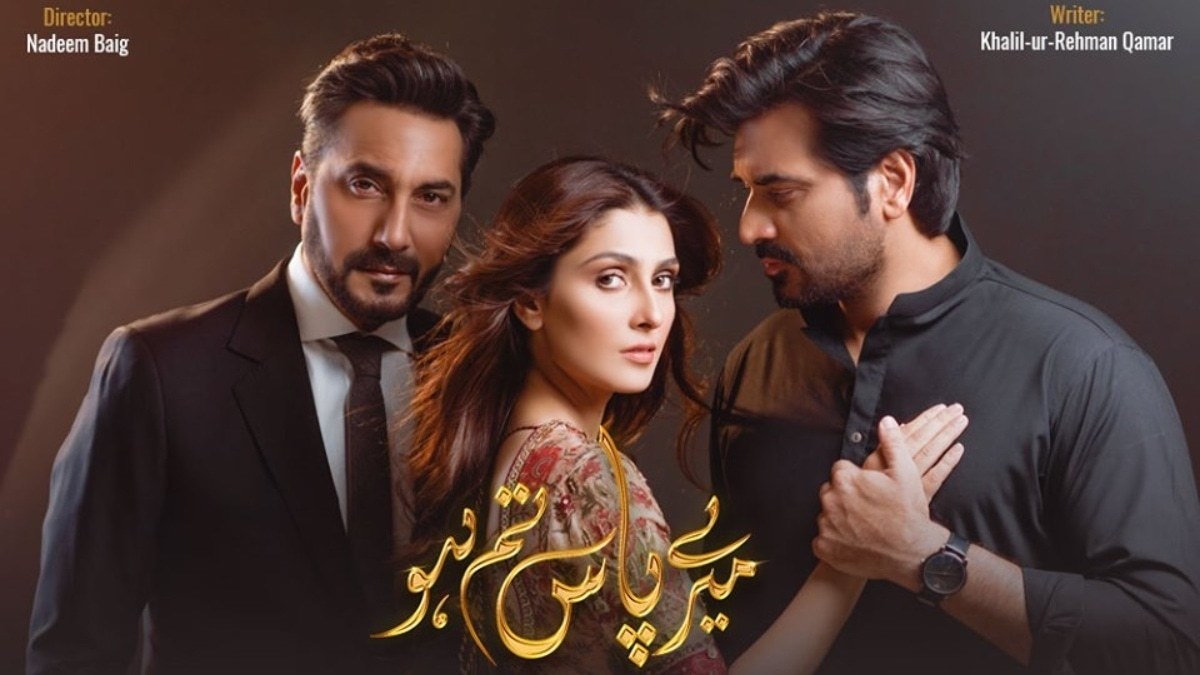 No one has forgotten Meray Paas Tum Ho yet
His recent television show Meray Paas Tum Ho which had even beaten the popular Game of Thrones in its rating was an example of Khalil-ur-Rehman Qamar's thought process. Presenting divorce as one of the biggest vices in society, Khalil-ur-Rehman Qamar even went to the extent of spilling out more of his thoughts about women in various interviews.
From saying the nastiest things about actresses like Sonya Hussain and Fiza Ali, Khalil-ur-Rehman Qamar has barely spared the women whose name becomes a part of his conversation.
Khalil-ur-Rehman Qamar comes from a position of influence
While many people are questioning his legitimacy at an interview session, they probably do not see how he feeds the populist narrative. Khalil-ur-Rehman Qamar represents those millions of Pakistanis whose views about women are not much different. But what makes the situation even worse is the influence that he has on the minds of everyone watching his work. Writing has the power of changing the complete outlook and perspective of society. But we are unfortunate to have people like him who shape our thought and approach towards life.
It is important to engage in a discourse with Khail-ur-Rehman Qamar to bring out his truth
There has to be an end to this madness.
In my honest opinion, banning Khalil-ur-Rehman Qamar on television shows is probably not the solution of this issue. Rather, engaging with him in  discourse to bring the other side of the picture to the masses is more important. Khalil-ur-Rehman Qamar is the face of that faction of Pakistani society which does not consider women beyond their bodies. It is the same society which finds honour lying in the body of a woman only. No matter what a man says does not threaten the social values in any possible way.
While women are criticized for being responsible for 'threatening the social value system', I wonder if a man spewing venom and hurling abuses on the national television is also not cementing our existing values. At the moment, it is both confusing and infuriating.