TV/Streaming Reviews
Ruswai, Episode 17: Sameera's Mental Health Begins to Deteriorate
In Ruswai, Sana Javed's Sameera goes into a case of emotional trauma after being mistreated and neglected by Mekaal Zulfiqar's Salman
In episode 17 of Ruswai, the plot focuses on two points – first Sameera's mental health and second, Ruheena's downward spiral due to household pressure/stress.  First, Sameera's (Sana Javed) mental state worsens after Salman (Mekaal Zulfiqar) and his family continue to blame her for the viral post detailing her ordeal.  After Salman's behavior, strangling her in anger and hitting her head against the bed, Zakiya (Seemi Raheel) and Ruheena (Natalia Owais) are shocked to see Sameera's defeatist attitude, upset after they hear her wish she had died.  Realizing she has a temperature, they take her to the hospital where Dr. Feroze (Adnan Jaffar) scolds them for neglecting her and demands that she remain in the hospital.  However, Zakiya takes her back to Salman's house where her mistreatment continues at the hands of Salma (Irsa Ghazal) and Salman, who taunt her to kill herself and make their dislike for her clear.
It's difficult to watch a scenario like this when the family is educated and "modern."  Zakiya's attitude towards Sameera's situation is that of concern and worry, as any mother would.  But at the same time, she looks at the "larger picture" and, in a way, continues to sacrifice Sameera for the sake of her other children – Hamza and Warda's unborn child and then Ruheena, who also has to get married.  Looking at the future of her "happy household," Sameera's happiness and even her suicidal tendencies are overlooked and she's pushed back into an unhealthy environment despite Dr. Feroze's insistence.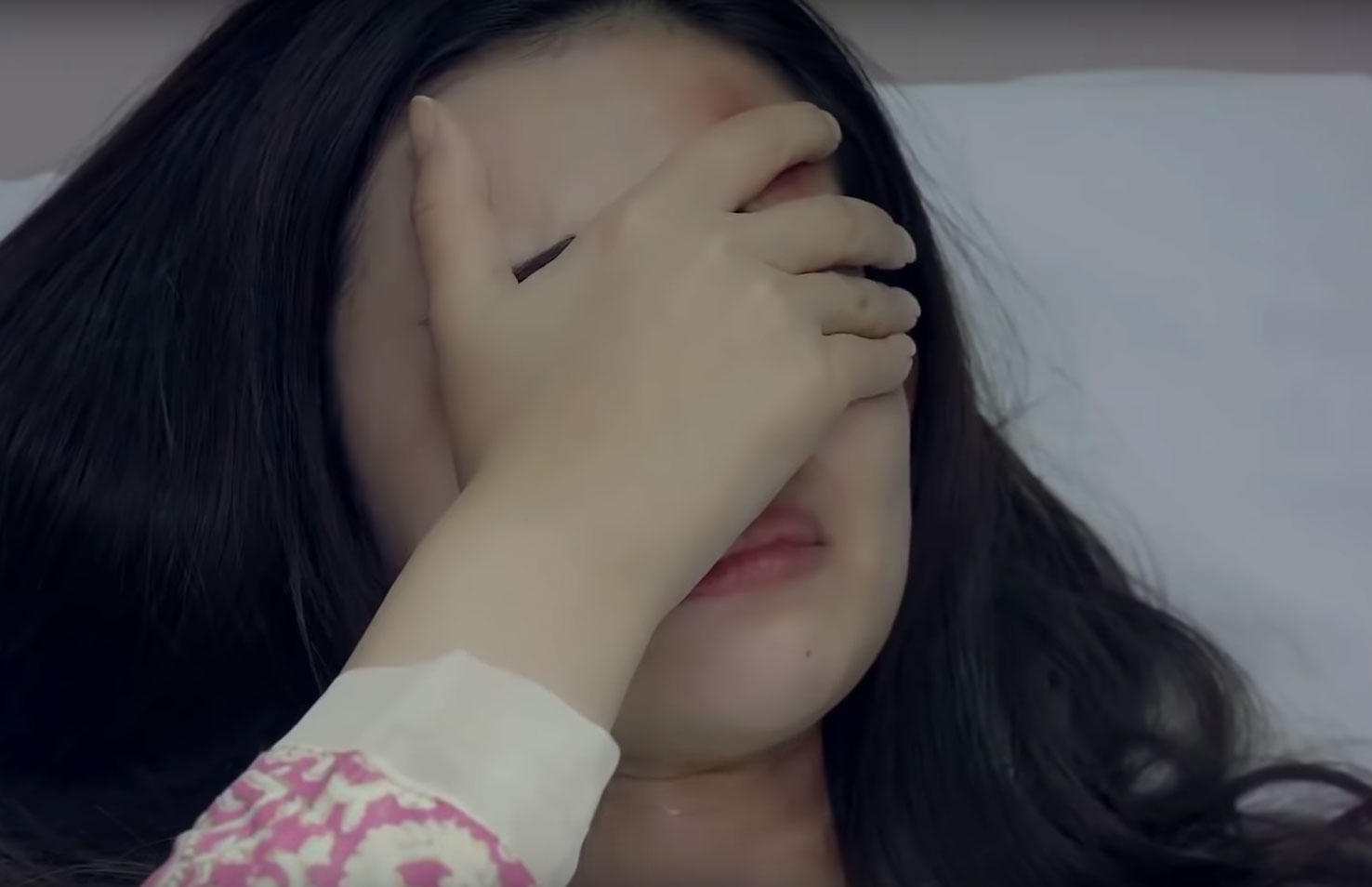 Sana Javed in Ruswai
Moving on to Ruheena, she is a character who is in the background – a devoted daughter, a loving sister and a youth of today.  She's young, she's smart and confident.  However, how does a sibling suffer when the household environment is so unhealthy?  That's what is being shown with Ruheena's track.  Bogged down by supporting her parents through their sadness, wanting the best for her sister and fighting for what's right, Ruheena is beginning to suffer mentally and emotionally as well.  Unable to study adequately for her exams, Ruheena is caught cheating and is kicked out of her university.  As a result, she attempts suicide.  The way Ruheena's track has been written is realistic and well executed.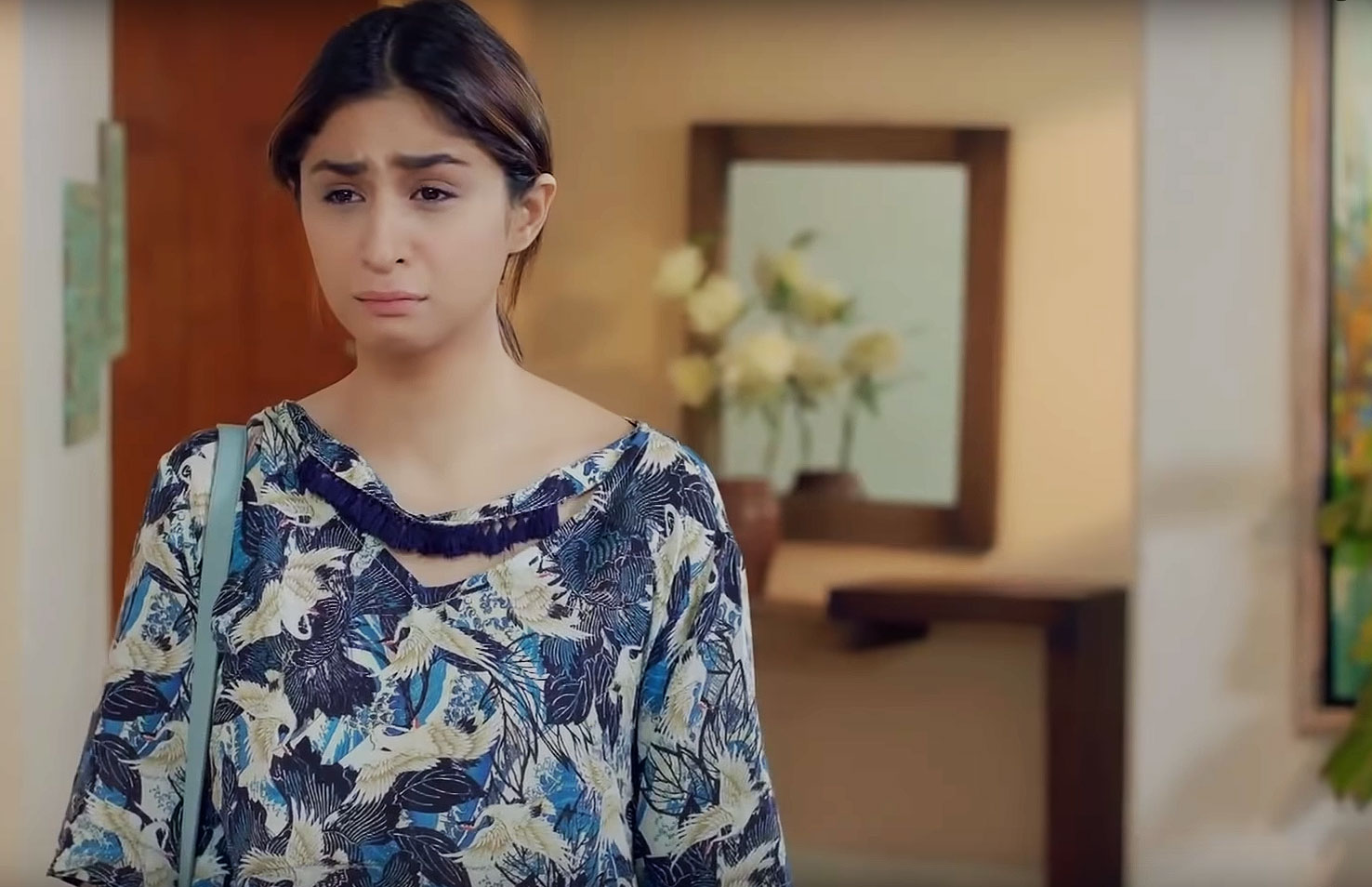 Sana Javed's acting in this episode is extraordinary.  She really makes the viewer feel for what she's going through – and boy, does it hurt.  Her acting is a major positive and the acting of everyone involved cannot be overlooked.  Natalia Owais shines in this episode as well.  The actors are doing an amazing job.  But it's not all positive – watching this show is becoming more frustrating as it continues.  Watching Sameera tolerating this nonsense is not only sending a negative message to viewers, it's also fixating on this idea that a person who goes through trauma simply cannot lift themselves out of it.  It's high time now that the show discards Sameera's good-for-nothing husband and moves on with it.  The audience is tired of watching misery and it's time for her to move on from her bad marriage and time for her siblings to support her in her fight.  That being said, Hamza also needs to be seen as a supportive brother and a good human being.  There needs to be balance between the good husband and the good brother – each is not mutually exclusive.  How this plays out remains to be seen.