Bollywood News
Rishi Kapoor Feels He Can Never do Films like His Son, Ranbir Kapoor or Ayushmann Khurrana
Rishi Kapoor returned to India after a year-long treatment in America a few months ago and will be next seen in The Body
Rishi Kapoor is one of the finest actors in Bollywood. The veteran star started his career back in the 70s and has since come a long way. He was in America for the past one year to get treatment for cancer but returned to India a couple of months ago and is doing well now. While he will get filming in a couple more weeks or months, his upcoming film, The Body is all set to hit screens soon - in which he shares screen space with Emraan Hashmi.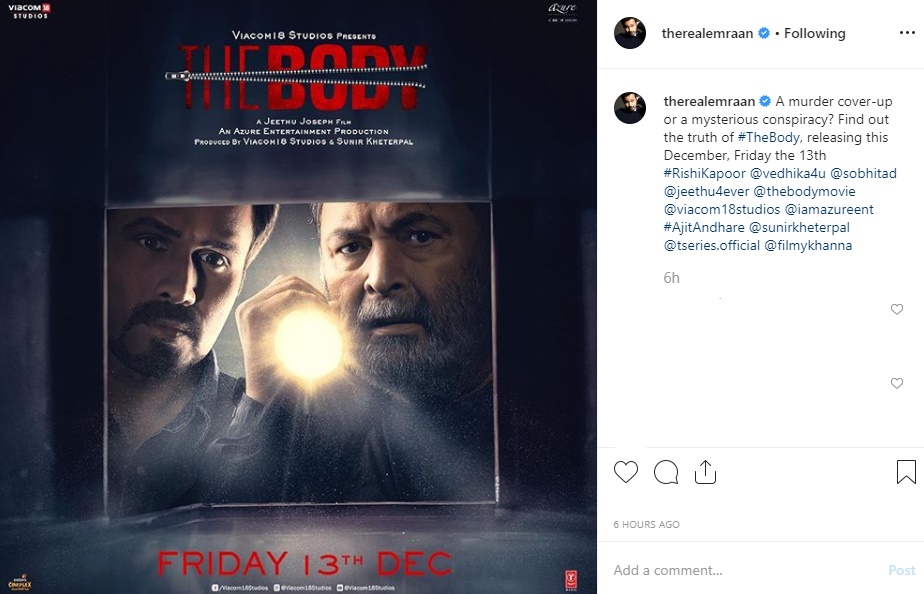 Rishi seems to have adjusted to the changing landscape of Bollywood films, however, being an artist of such high caliber, he still feels that there are some films that he could never do. In a recent interview, Rishi revealed, "There has been a shift in terms of storytelling and it is something that has highly influenced me and my choices as an artist. The changes have come today, which weren't there when I was a leading star. Unfortunately, earlier actors were slotted in their images, 'action hero, romantic star, dancing hero.' For 25 years, all throughout my career, I was slotted as a romantic hero. Today when you see the new boys, my son, working in different kinds of films like Ranbir did a Barfi, I could never do it, Sanju or Rocket Singh in my time."
Rishi continued, "I could never do these kinds of experimental films, which now work big time. I could never do films which Ayushmann Khurrana is doing nowadays. These are all content based films. The best part about the new age cinema is that even the audience wants to see different, newer stories on screen. The audience isn't expecting Ayushmann to don a jersey and go to Switzerland to sing a song. Today, films are coming without songs also. It's a different trend. The audience is more liberal, they want to see better stuff not the same old stale stuff."