Bollywood News
Rhea Kapoor is Seen Chilling in New York After Janhvi Kapoor and Sara Ali Khan
Janhvi Kapoor, Sara Ali Khan, and now Rhea Kapoor have found their favorite holiday destination in New York City
After Janhvi Kapoor, it is now cousin Rhea Kapoor who cannot help feeling great as she reaches New York. Rhea Kapoor shared a picture wearing a thick black jacket making a victory sign as she posed in the dazzling city of dreams. She shared the picture with a joyous and heartfelt caption saying, 'The thing about New York is you may feel like you belong to the city but when done right this city belongs to you.' New York City is close to Rhea Kapoor's heart as she did her graduation in Dramatic Literature from the same city.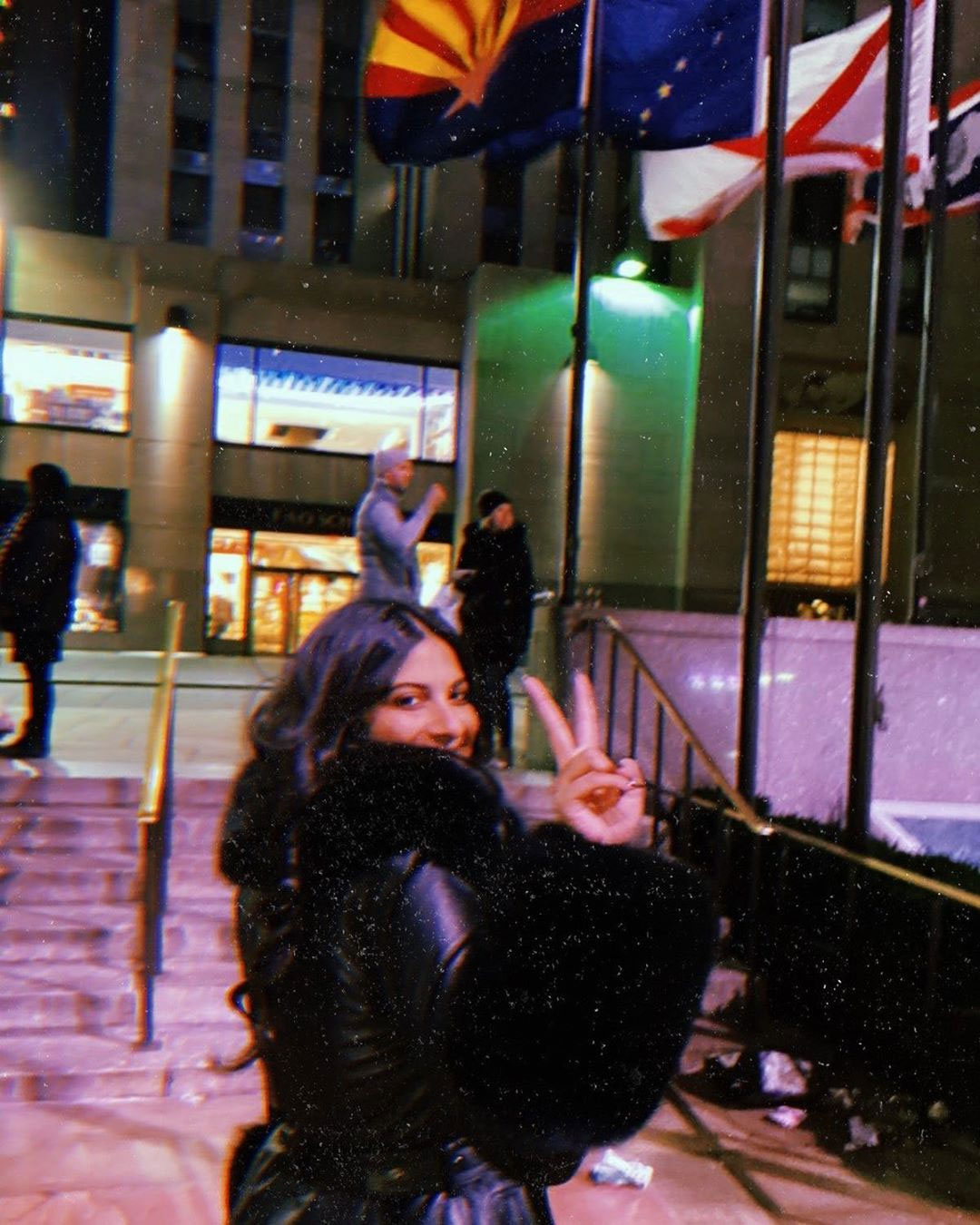 Rhea Kapoor in New York City
Brother Harshvardhan Kapoor was instantly concerned if Rhea Kapoor had dumped the boxes. He commented, 'I sincerely hope you haven't dumped the boxes'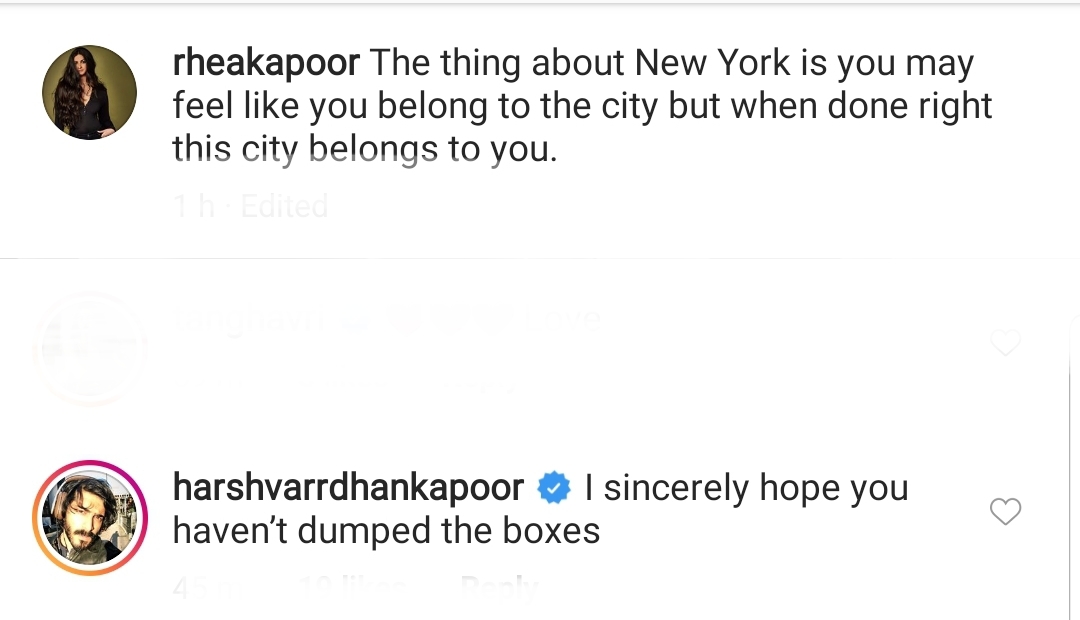 Harshvardhan Kapoor's cheeky comment on Rhea Kapoor's picture
Earlier, it was her younger cousin Janhvi Kapoor who had the time of her life taking some time off and chilling in the streets of New York City with sister Khushi Kapoor. Janhvi Kapoor, who has been working excessively earlier, deserved the much needed break which she made the most of splashing around the New York City.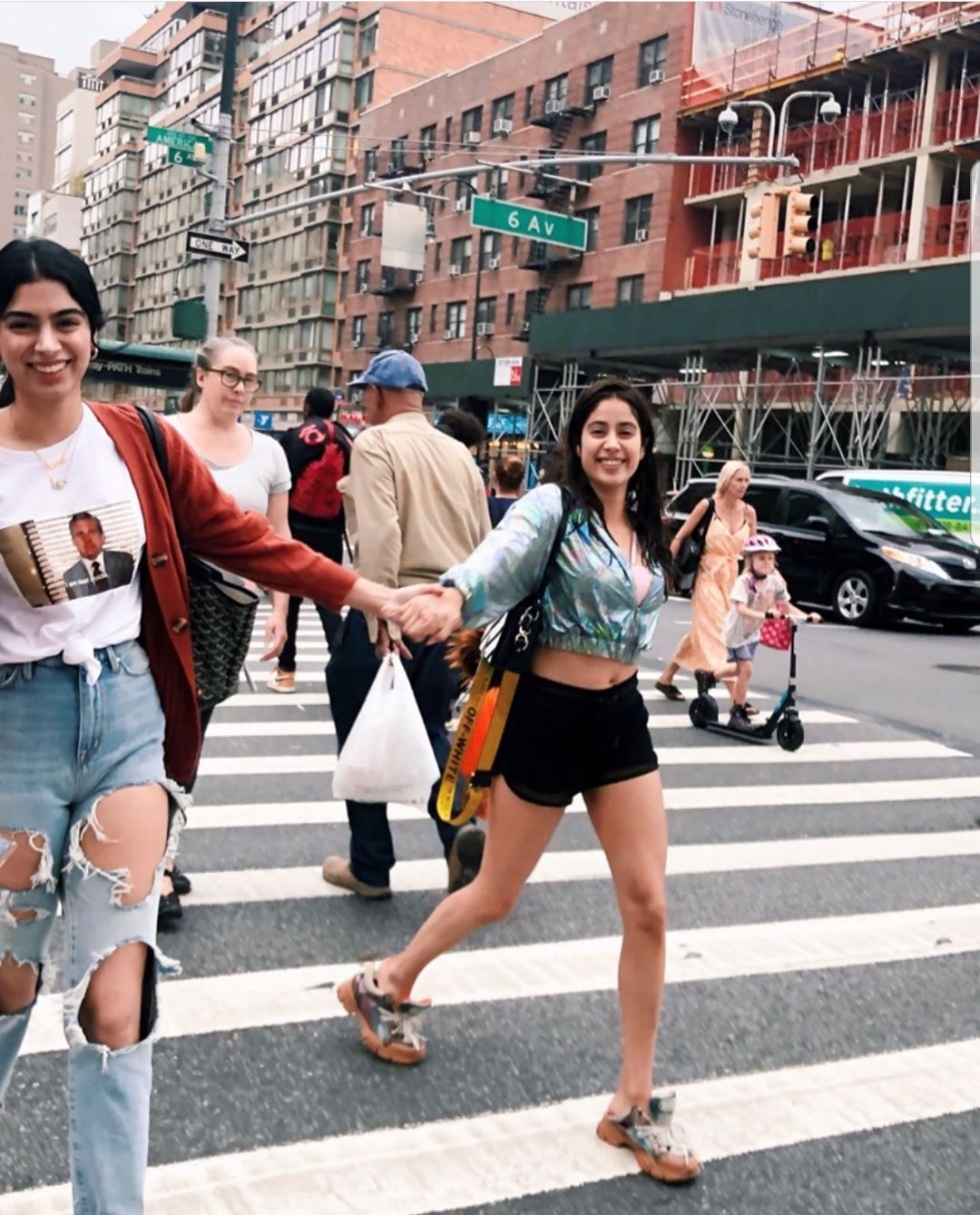 Khushi Kapoor and Janhvi Kapoor in New York City
New York City seems to be the favorite destination of Bollywood celebrities. Sara Ali Khan, who has often said that New York taught her about the real side of life, is a graduate from Columbia University. She often visits the city to catch up with her old friends. Sara Ali Khan is currently touring New York City and enjoying fun times with friends.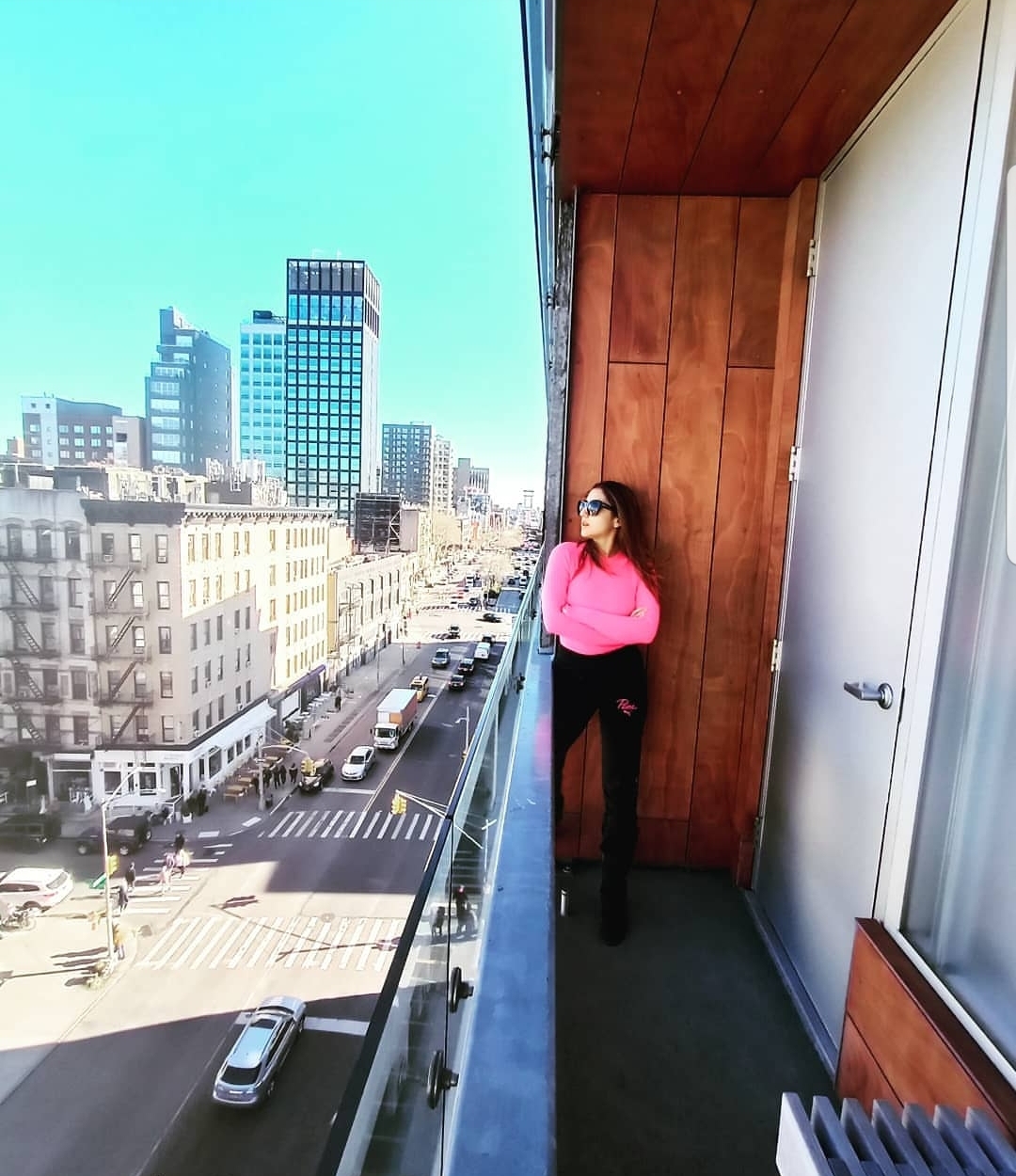 Sara Ali Khan in New York City
Sonam Kapoor is known for her style sense and fashion choices. In fact, according to Karan Johar it was Sonam Kapoor who started the trend of airport looks. But it is also another well-known fact that the brain behind all the stylish looks of Sonam Kapoor is her sister Rhea Kapoor who is also the stylist for her sister. Most of Sonam Kapoor's iconic looks have been brought to life by Rhea Kapoor who is also a producer by profession. Rhea Kapoor has produced some of the most famous films like Aisha, Khoobsoorat, and Veere Di Wedding with sister Sonam Kapoor acting in all. Together the sisters also own a fashion brand.