A surprisingly refreshing take on vegetarian cuisine sums up my recent visit to SpiceKlub. Located right in the middle of all the hustle bustle of Bur Dubai, SpiceKlub crossed my way a couple of times in the past, but it was this time that I decided to stop by to see what all the fuss was about. And, I'm really glad I did.
Vegetarian cuisine for me personally requires a lot of convincing. I'm not one to take fancy to thousand 'varieties' of paneer and aloo, but my visit to SpiceKlub got me thinking otherwise. A step inside and we were shocked to see a full house! With just one table reserved away for us, the rest of the restaurant was packed, and this just got our our excitement flowing!
Once seated, there was a menu set for us, and off we went on our vegetarian adventure. Having heard a great deal about their drinks, I went for the Kalakhatta Mojito which reminded me of when I use to be an excited little girl slurping on a gola stick of Kalakhatta goodness. My friend on the other hand went for the Coconut Water with Rose Caviar, which was an interesting molecular twist to the normal nariyal paani, only infused with Nitrogen.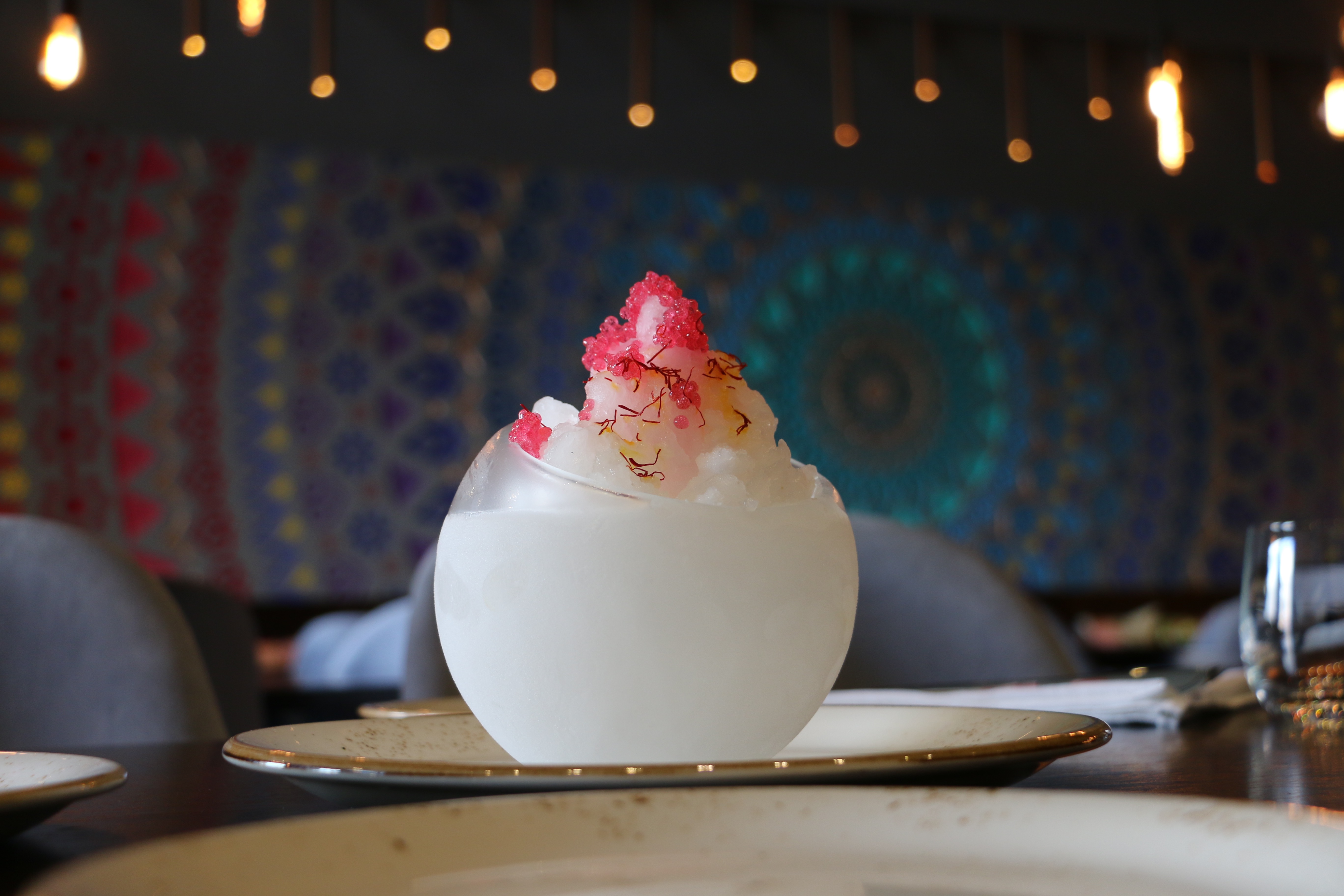 The first of the starters to make its way to our table, was the Pav Bhajji Foundue, which to say the least, was an instant hit! We wasted no time dipping into and relishing every single bite of the smooth, creamy, tangy veggie mash in our pot. Starter no.2, the Paani Puri was another interesting offering- which arrived to our table in test tubes with the meetha chutney in a large syringe. Fun, isn't it? This one was a messy affair, however a super delicious one! The crispy puris and perfectly tangy-ed paani added to the satisfaction of our first course!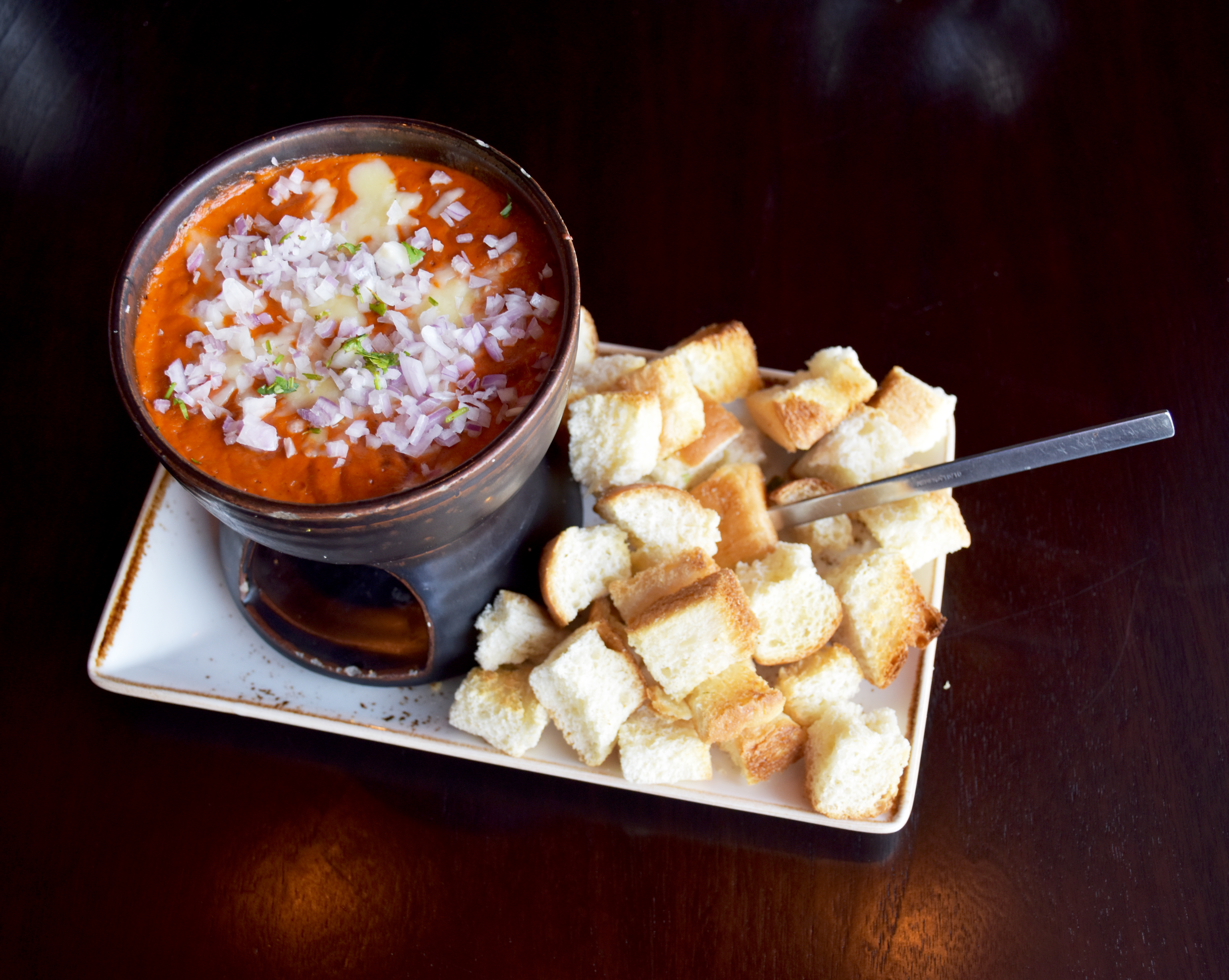 We were informed in advance of the main course being the run of the mill normal vegetarian menu, and so, we chose to go with what we knew best. A Dum Biryani and some Paneer Kadhai proved to be a perfect end to our rather adventurous meal. Stuffed and happy and almost ready to wrap up, we were then reminded of the deserts which again, promised to be out of the ordinary, and boy it was!
The Rasgulla Cheesecake looked like a treat to the senses. The decadent moist slice with mini dumplings hidden within, and had us mmmm-ing at every bite! That, along with the chocolate flower pot with scrumptious bites of ras malai inside was exactly what we needed to give our winning nod to the amazing eat out.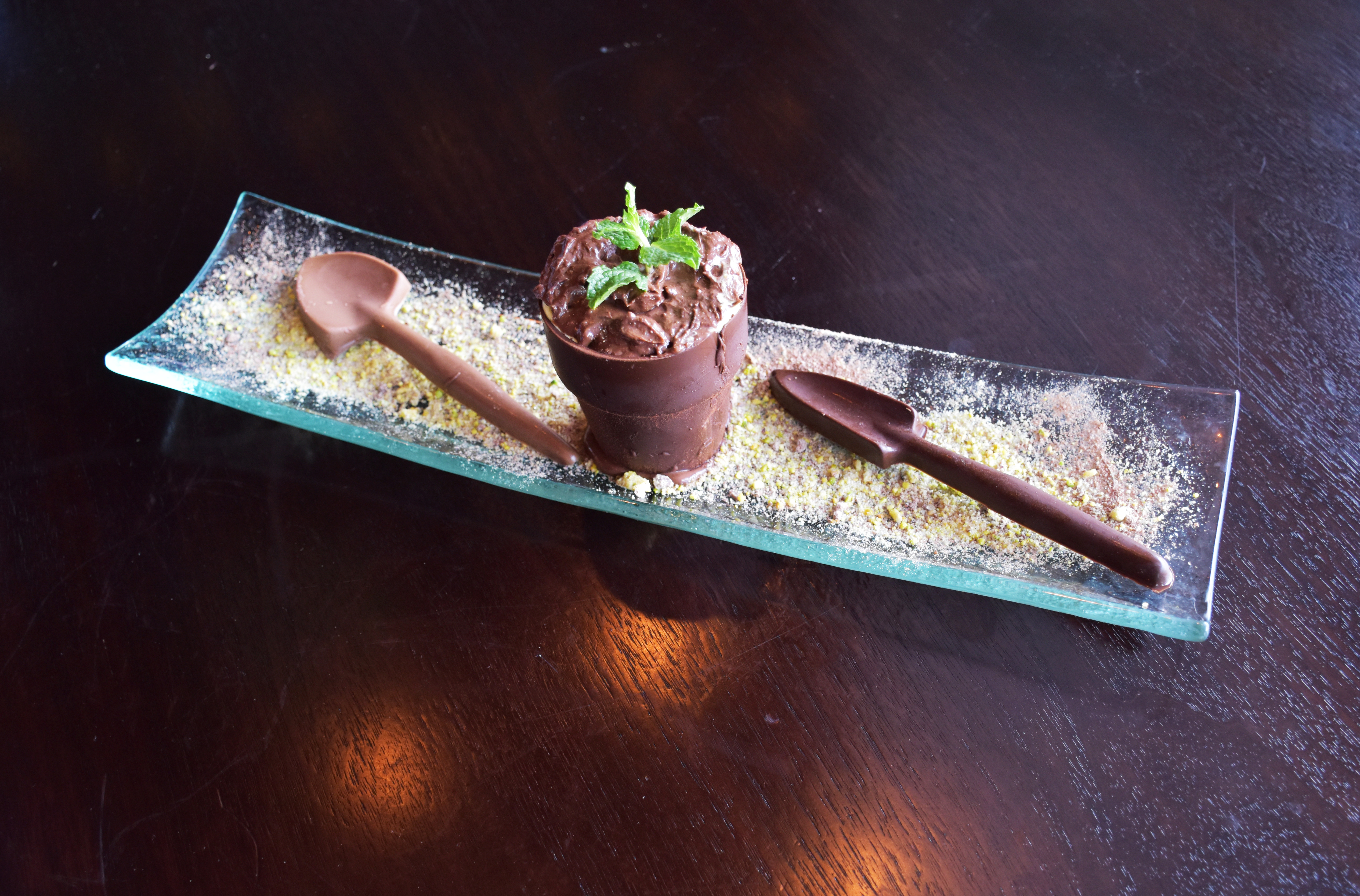 I have to agree- I went in with a preconceived notion of it being one of those 'regular vegetarian' restaurants trying its hand at molecular gastronomy yet getting nowhere, but came out with a newly founded love for the vegetarian cuisine.
Insider tip: Load up on the starters (they're amazing), and skipping the main course, ending straight with dessert is not a bad call either.
Info: SpiceKlub, Mankhool, 04 393 1233