Restaurant Reviews
Restaurant Review: Sparkling Brunch at Le Meridien Al Aqah Beach Resort
Head to Fujairah and relax over a 'sparkling' meal amidst the mountains and the beach
Once a while it is necessary to get away from the routine of work-home-work. Of course, Dubai has plenty of options to rejuvenate at the magnificent properties and club nights that abounds here but at times, it's essential to take a drive out of city limits and experience the joy of being out in the open. It's necessary to appreciate the changing colour of the sands as you pass from one Emirate to the other, stare at winding roads and wide expanse of nothingness and connect with your soul admiring the raw beauty of the landscape, sans the glitz of shiny tall buildings and busy commercial centres. And a drive to Fujairah gives you an opportunity to do just that.
Busy Dubaiites have been doing it for a long time – tank up and take a long drive to the emirate, stopping by for some amazing views and fun meals followed by a dip in the ocean. Now, there is one more excuse to take the road less travelled – a sparkling brunch at the lovely Le Meridien Al Aqah Beach on Fridays that, believe us, offers great pampering for the body and soul.
The location itself is a winner. The façade faces the Hajjar mountain range and the backside faces the sea. When the weather is right, you feel you are in an exotic land with the light breeze, the mellow sunshine and the relaxing vibe. And to think it's just a 90-minute drive!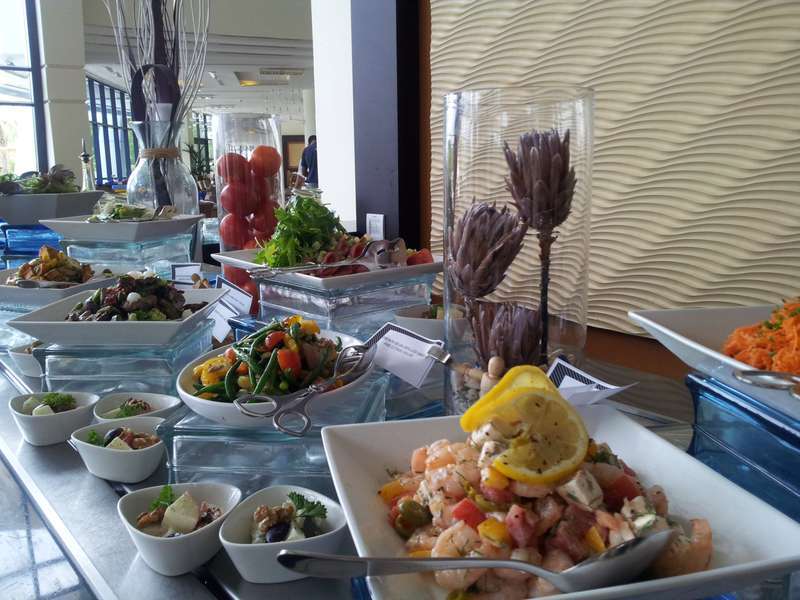 The brunch itself offers a fine variety of cuisines. What makes it different from the rest is the 'sparkling' bit. You are introduced to a variety of sparkling beverages which are then used to make some delightful cocktails. I particularly liked the one with Midori liqueur, a Japanese drink. The food, offers a wide variety from sushi to biryani to grills and pasta. I found the seafood counter to be the best especially the very fresh grilled lobster and mussels. The same couldn't be said about the oysters though which were a tad disappointing. From the main course, the stuffed vegetables, potatoes were the best while the pasta was a bit dry. We didn't mind it for the best was kept for the last – a nice treat awaited in the form of desserts including soft squishy brownies, tiramisu, nuts, watallappam and cheesecakes.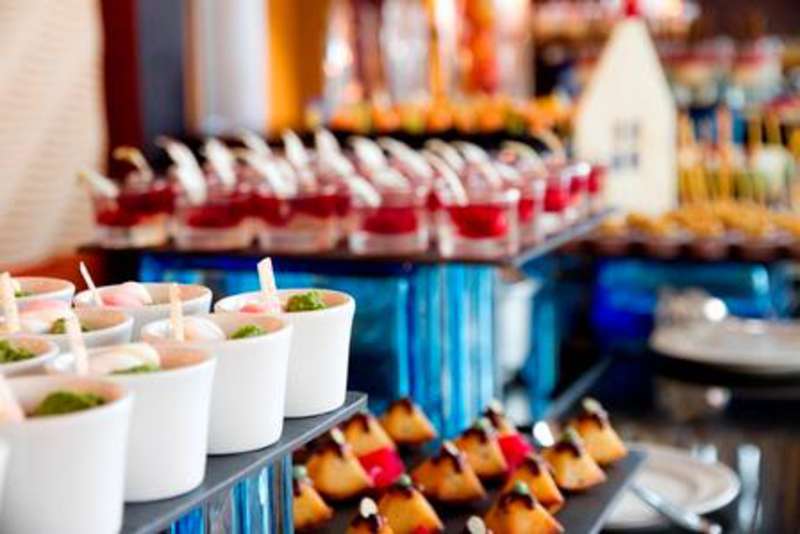 A long satisfying meal looking at the tranquil garden that led to the sea, retro music in the background and a warm, welcoming ambiance makes it tick all the boxes in what an ideal Friday afternoon should be. Add to it, is the fabulous drive and a lazy walk by the beach that takes the experience to a new level. What more do you need to face the challenges of a new week?