Restaurant Reviews
Restaurant Review: Play Restaurant And Lounge
Unique Mediterranean cuisine with an Asian influence!
Amidst a sea of super-stylish restaurants and lounges, it indeed takes something special to stand out, and leave an indelible impression. Play Restaurant & Lounge does it beautifully! For a while now, my foodie-friends have wondered why I haven't tried this latest hotspot yet. I now realise the reason for their insistence. Play surprises you at every level, offering an incredible experience, be it for drinks and light bites or a full-fledged dinner.
Perched on the 36th floor of the H Hotel, the uber glam restaurant offers unparalleled views of twinkling Dubai lights. If that isn't indicative enough of what's in store, wait till you try the food. Innovation is the name of the game these days but what chef Reif Othman has done is mind-blowing. Perhaps it's the influence of his multi-cultural team but the menu is a cool mix of European cooking techniques with dominant Asian flavours.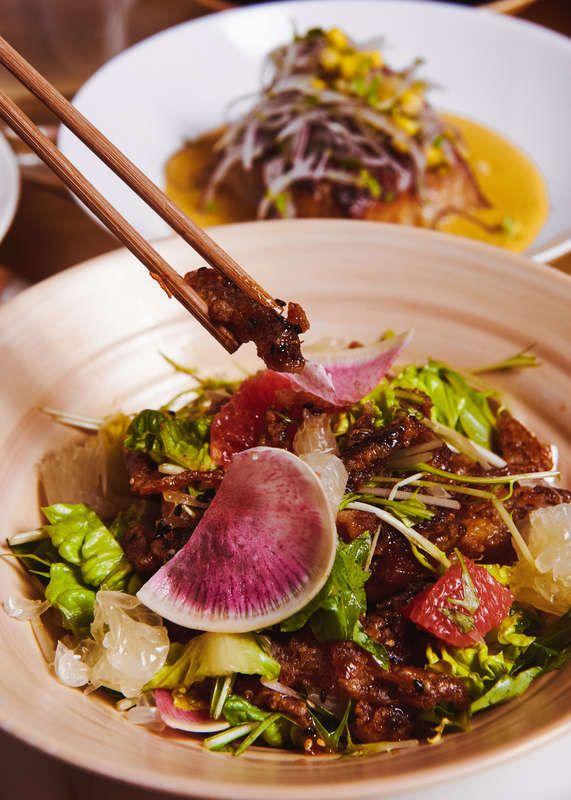 The Pita Surprise was a fine example. Cylindrical, crisp pita bread stuffed with truffle butter and thin, seared Wagyu beef on top, the soft meat and softer butter made for an exquisite combination. What I loved about every dish that followed was how uniquely flavoured each one was – be it the mind-blowing ceviche (the addition of the crisp fried squids on top was pure genius) or the delightful Ellie's, a starter of fresh tortilla, avocado and green chilli Mayonnaise. Chef Othman was definitely partial to spice as was evident from his unique take on black cod – sans a hint of sweet, but with a dollop of chilli-flavoured sauce.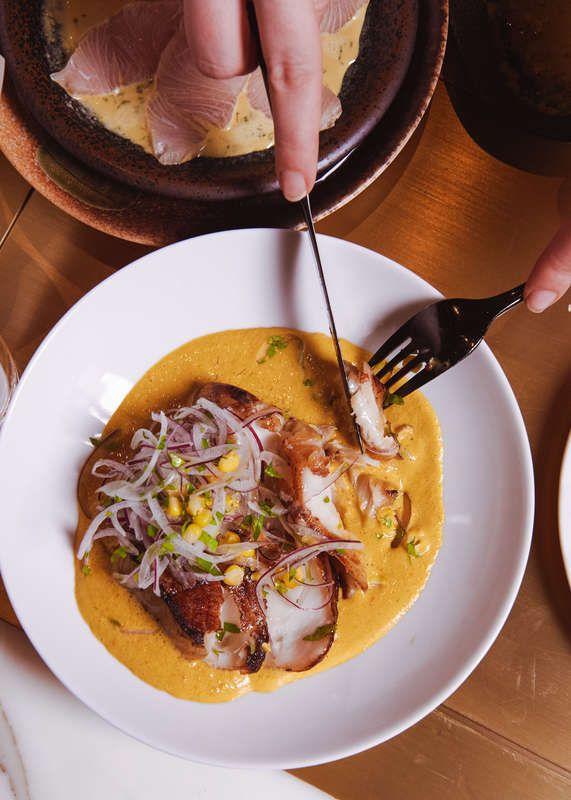 From the starter to the dessert, every item was an example of unique permutations and combinations of flavours. My meal ended with the Olaf – a fluffy white snowball made of coconut; break it and mango pulp inside oozes out. It also has marinated pineapple, fresh pineapple cubes and some sago-like ricepuff balls drenched in coconut milk. In one word – marvellous. This is a meal that will stay on in my mind.