Dubai's best weather is slowly coming to an end (how sad!) and we know the perfect place for you to spend the last few weeks, soaking in the nippy air. Head to Per Te at The Pointe at Palm Jumeirah and make it a night to remember!  Italian food, shisha and a sea view overlooking the Atlantis – yes, quite the ingredients for a fun evening out.
Italian restaurants are dime a dozen and there are some very good options in every part of town. So the natural question to ask is – is Per Te any different? Well, not really. The menu has the usual pasta, pizzas, salads…nothing you haven't encountered before, tbh. But foodies that we are, there are some pickings that are absolute must-trys and worth the trek to the Palm. So here are three things we liked the most, aside from the gorgeous views and flavorful shisha!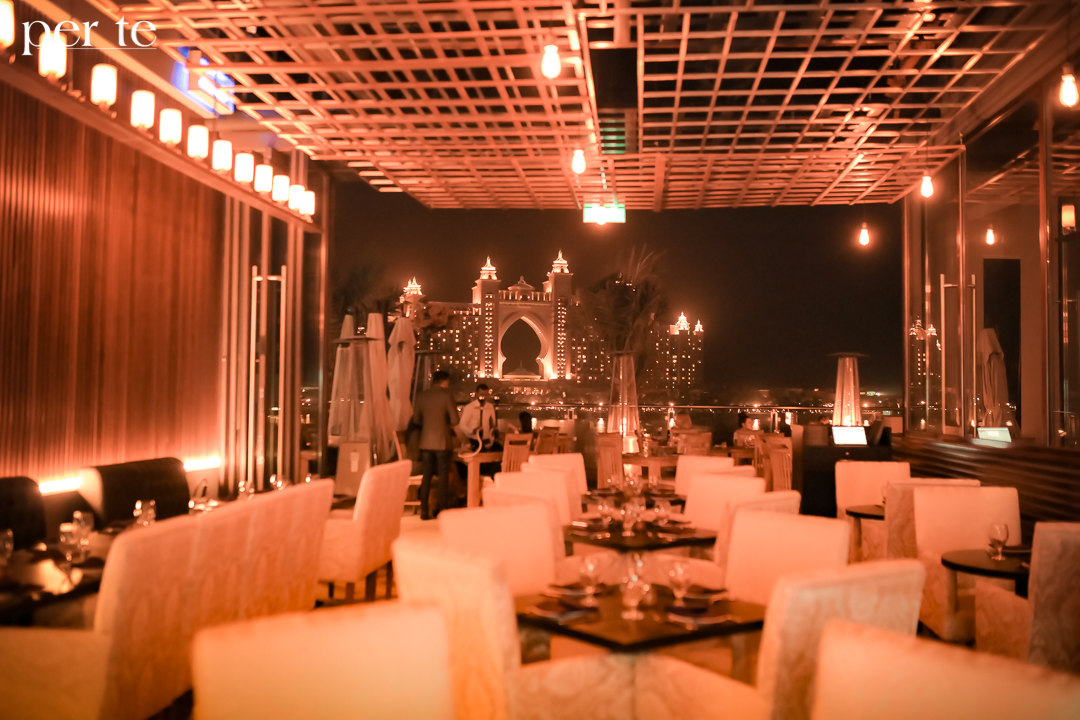 1. Gnocchi Con Pomodirini E Stracciatella (Homemade potato dumpling with cherry tomatoes, basil and stracciatella cheese)
The pasta is homemade and so is the sauce! The potato dumpling is not something you would see being served at many restaurants so this gave the dish a different touch. The sauce was regular tomato-based but had good flavours.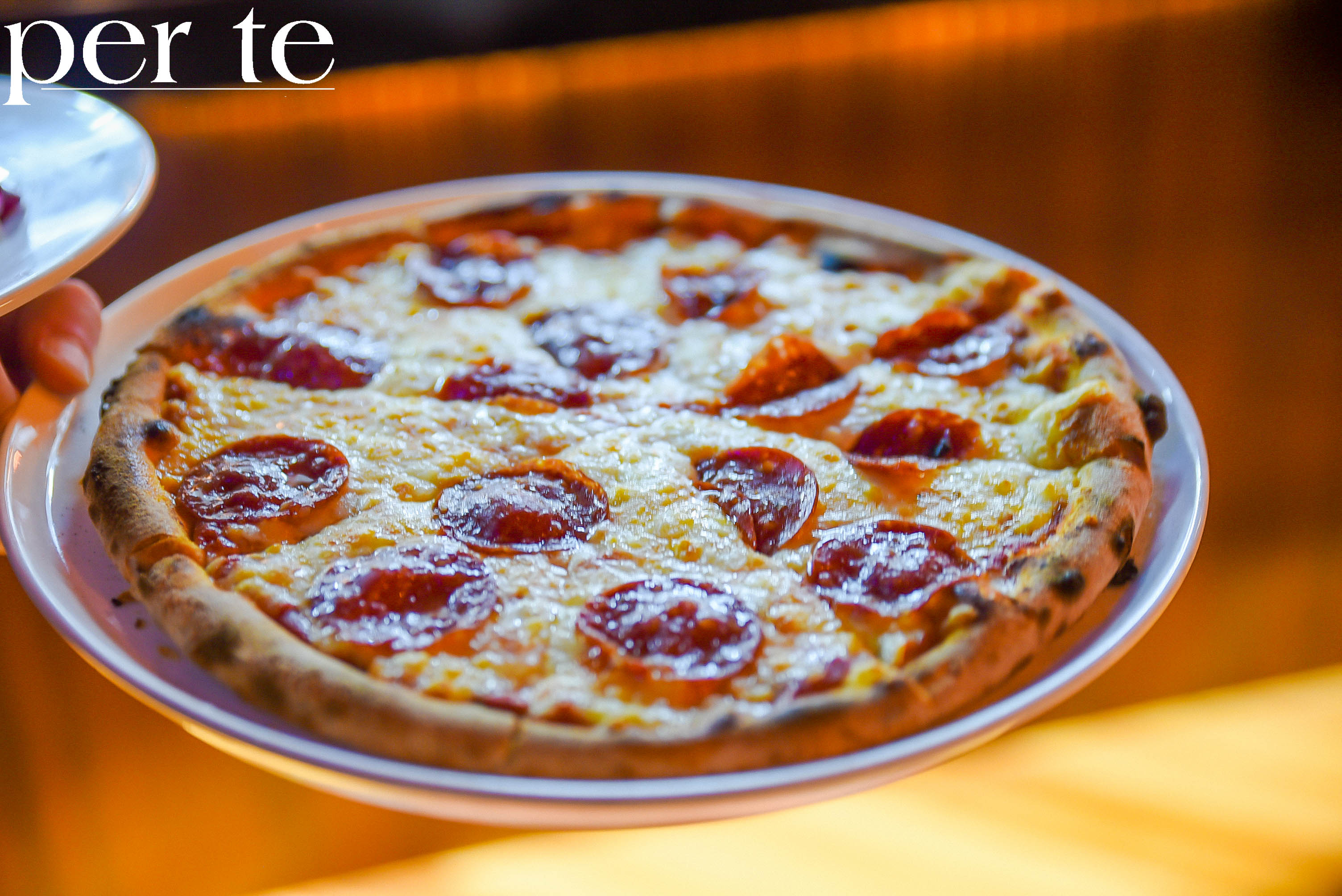 2. Pizza Gamberi E Pesto (Creamy pesto with prawns, cherry tomatoes and extra virgin olive oil)
The menu doesn't boast of too many seafood options so this was a welcome addition. The perfect dish to indulge on a cheat day or any other day for the matter. Trust us when we say this, you can see yourself finishing the entire pizza – thanks to the lovely traditional thin crust that leaves you wanting more! The slightly roasted prawns and fresh cherry tomatoes made for a good combo.
3. Kunaffa Ai Due Ciccolati (Kanafeh)
For dessert, this is the one to go for! You have definitely heard of the famous Arabic dessert, Kunaffa but at Per Te, it comes with a twist – instead of the regular cheese filling, it's filled with chocolate! The perfect end to any meal. Now, you are perfectly entitled to ask what's a kunaffa doing in an Italian restaurant but we guess the chocolate made for the Italian touch.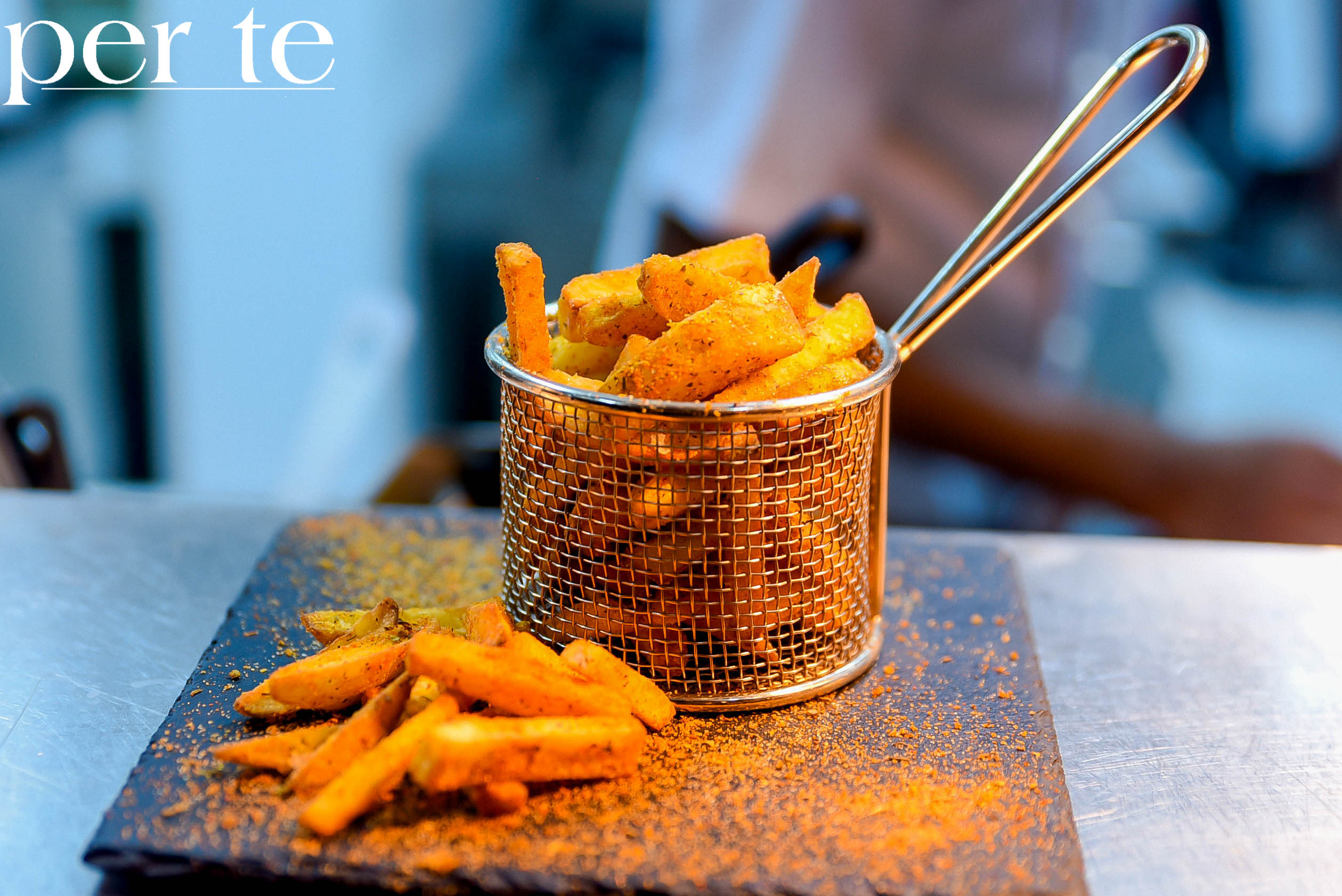 MUST TRY – Apple Fries
Yes, full score to this dish – by far, the standout item on the menu for us. 'Apple fries' didn't exactly sound appetising but we went ahead and ordered it anyway. It's like your regular potato fries but crunchier and slightly sweet, thanks to the apples, with a generous sprinkling of spices.  From here on, we think we'd probably choose it over regular fries any day. They are topped off the way you like it – sweet or spicy so you have a good choice there.