Restaurant Reviews
Restaurant Review: Mundo Friday Brunch
Mundo's Friday brunch is a great go-to for the local Desi community that provides all the classic favorites of Indian cuisine
The Desi Friday Brunch buffet at Mundo is one that prides itself on providing a whole array of different cuisines, combining Indian street food with innovative cocktails and festive vibes, as well as a variety of Mediterranean and Asian cuisines. The experience of being in the restaurant itself, located in Jumeriah Emirates Towers, is a treat in and of itself. South Asian-inspired motifs are to be found everywhere in this location, from intricately-embroidered tablecloths to authentic gamlas full of food to serve yourself from. The servers are dressed head-to-toe in gorgeous traditional desi wear and the interiors are bright and sunny.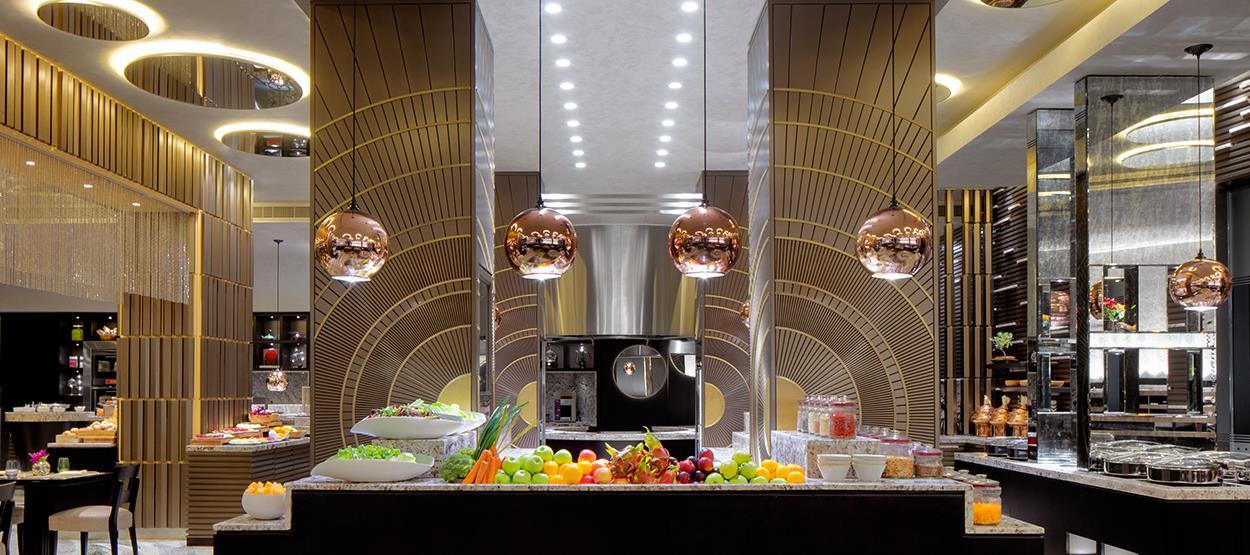 Buffet table
As for the brunch itself, visitors will definitely be most drawn to the live dosa cooking station, both for its Instagrammable-quality and its deliciousness. The chef at the station is clearly practised in the craft and the result is a dosa that is all things fresh and filling.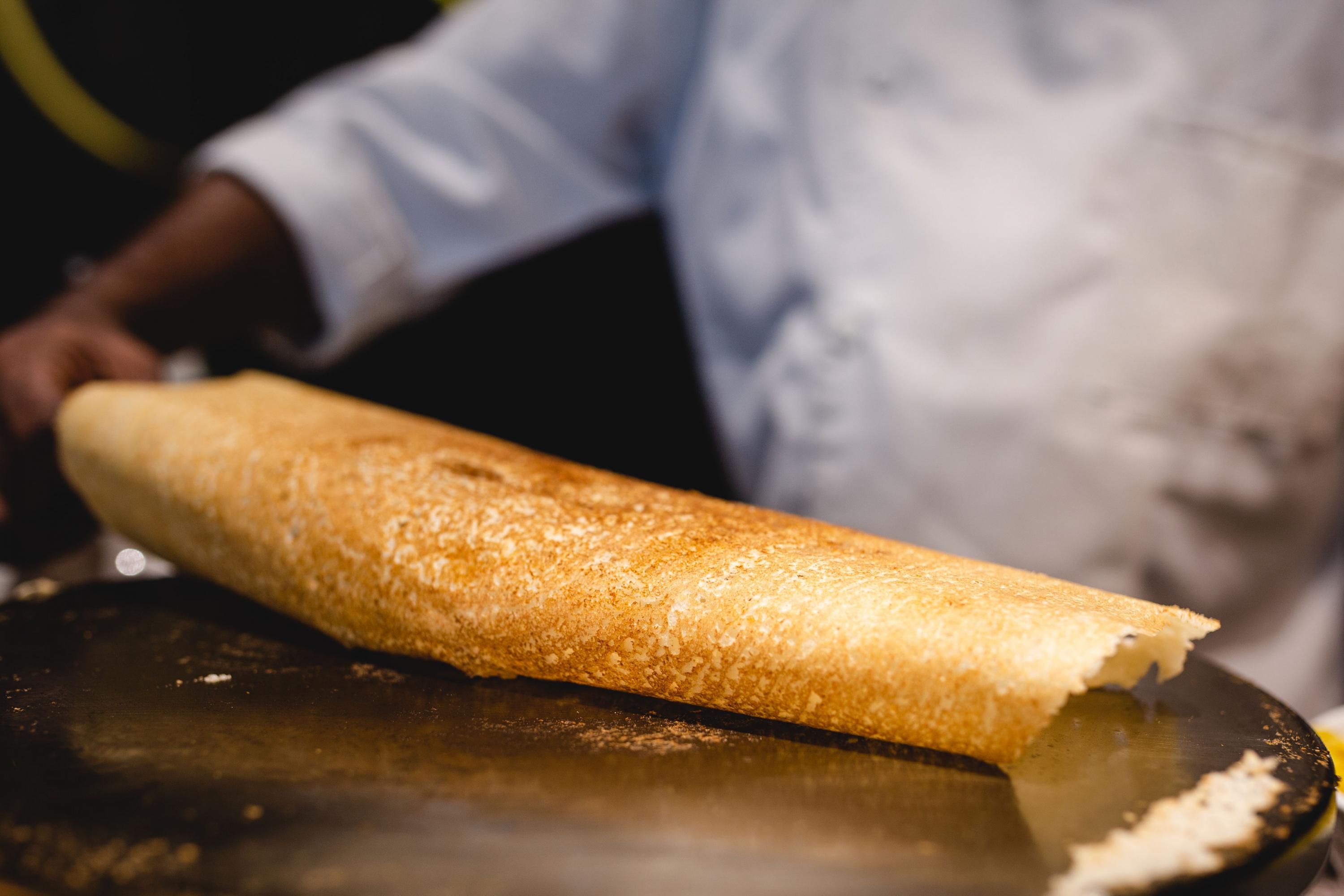 Live Dosa cooking station
Other key selling points of the brunch are definitely the classic Indian street food fare. The Kachori and variety of Chaat were special standouts as options that tasted delicious but most importantly, authentic.
Chaat
Moving on from the starters, Mundo's main dish selections are all the classic fare that anyone that's visited an Indian restaurant would be familiar with. The Butter Chicken, Daal, Naan and, of course, Biryani, are dishes that may not be the best of its kind you've ever tried but they are nonetheless delicious and appealing. You certainly can't go wrong with having them on your plate.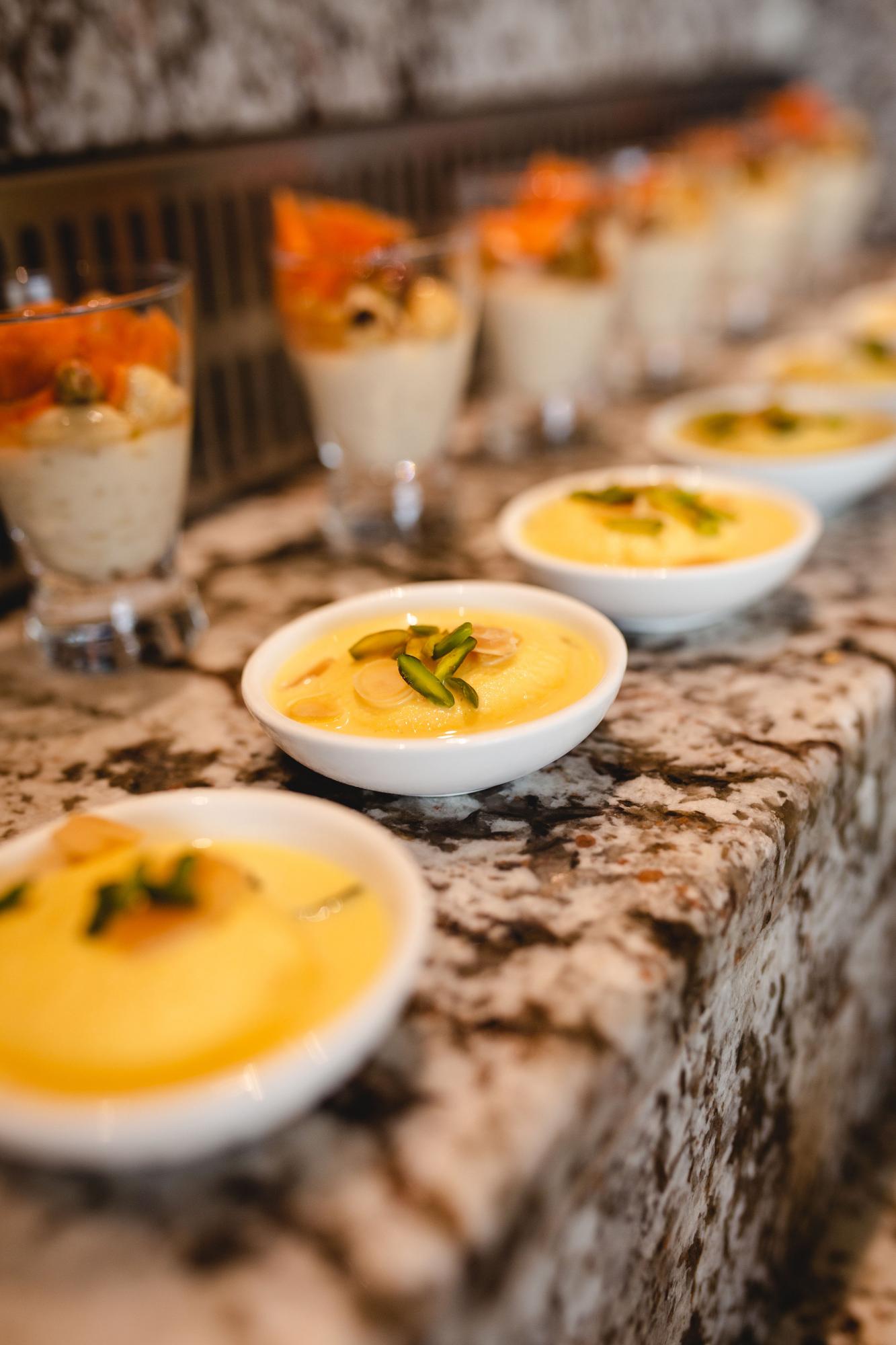 Dessert selection
The most glaring mistake that a lot of restaurants make in their buffets is attempting to provide such a large variety of cuisines and dishes that you end up with a selection that feels less harmonious and more like a mish-mash. Mundo counteracts this by recognizing that the best way to cater to its visitors is by presenting tried and true dishes that everyone loves. All in all, if you're looking for a Friday brunch with a tranquil atmosphere to enjoy with your family and loved ones, give Mundo a try.​