Restaurant Reviews
Restaurant Review: Markette
Head to this vibrant cafe if you need your comfort but healthy food fix
When you walk into Markette, you aren't expecting much more than a rushed up mall eatery which doesn't define gourmet or fine dining in any way whatsoever. However, that opinion changes soon after you get acquainted with this little gem nestled in a corner opposite the Aquarium in the world's largest mall.
I was there to sample the all-new breakfast menu as well as the Spring-summer menu that was just introduced. Now, the menu in itself read like something that strikes a fine balance between comfort food and clean, healthy eating. The ambience is so buzzy and perfectly fresh and inviting with the counters impeccably lined with yummy looking olives, brightly colored fruits and pasta in all shapes and sizes. To begin my culinary adventure at the café, I ordered their signature fruit elixir which packs a punch with a refreshing mix of fresh strawberries and kiwis and is served in a jar straight out of a Martha Stewart magazine. For the appetizers, we went with the crumb fried shrimp which is served with a side of chilli mayo and chunky mango salsa which complements the crispness of the prawns fairly well. I do wish that they had a few healthier options on the starters list as well for the diet fanatics among us.
The mains included a Middle-East inspired baby chicken cooked sous-vide stuffed with lamb, marinated in herbs and oven-roasted to perfection with a caremelized orange glaze to add to the warmth of the dish. The highlight of the dish was the sides that included a fresh labneh and homemade pita which were all done in-house by Chef Sanjay and his team. The other main, a signature dish called gallette which is made at one of the live counters uses healthier buckwheat flour and comes with a divine filling of rocket leaves, strips of smoked chicken, warm melted mozzarella and some freshly whipped tomato confit. This was another winner.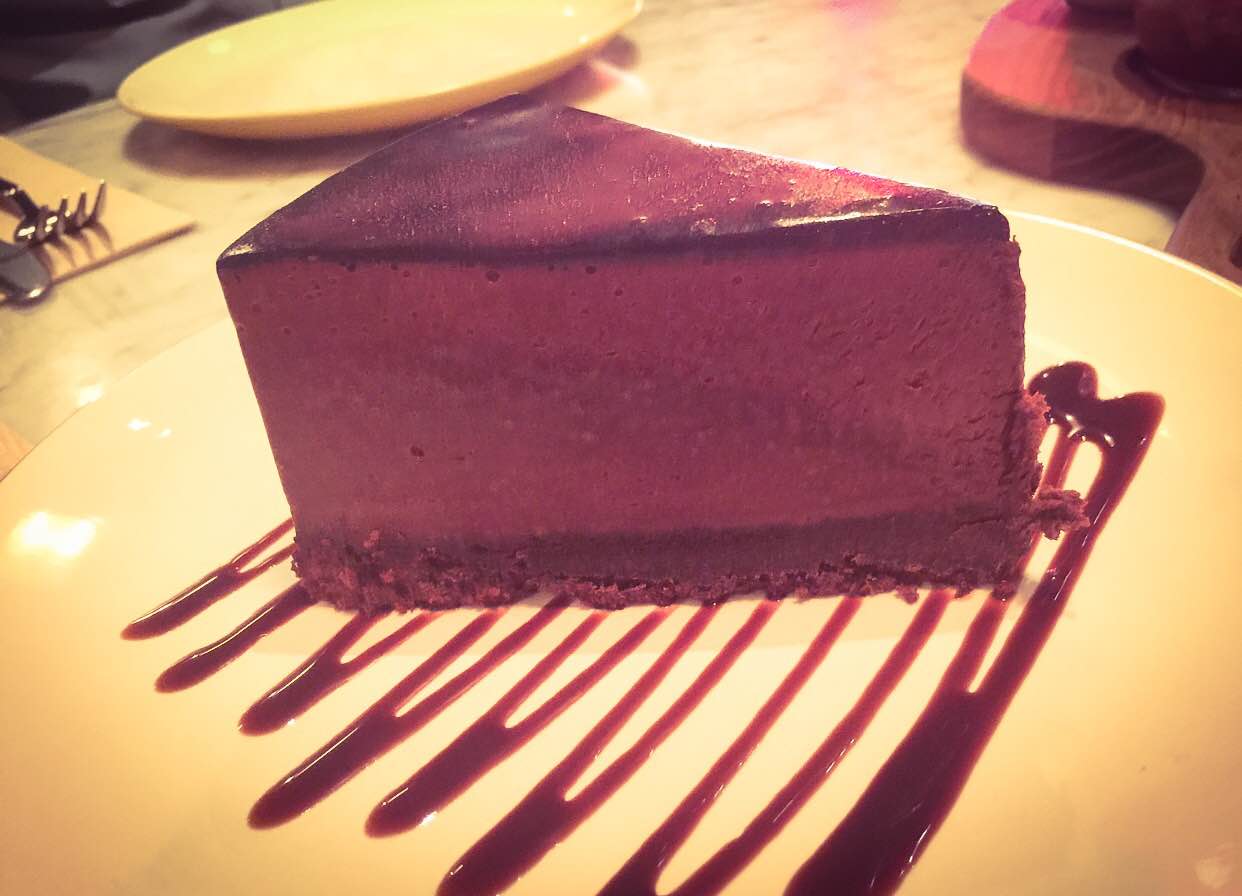 Although, the portion sizes were enormous, the server explained that the concept of sharing at the café implies that each dish is ideally for two. The desserts will literally transport you to sugar heaven. The Valrhona Chocolate cake with layers of dark and light chocolate was rich and indulgent while the Nutella and Oreo Crepe with caramel sauce and fresh strawberries can satiate any sinful food craving you've been having.
The staff was very warm and ensured they did their best in terms of speed and efficiency. I can't wait to be back there to try some of the Mexican dishes on the menu, their Hong Kwah Teo and the irresistible Zafran Karam tea which everyone deserves after a hard day at work.
INFO
Location: Ground Level, Opposite Aquarium, Dubai Mal
Meal for two: Dhs120 (approx.)