Restaurant Reviews
Restaurant Review: All'Onda
This gorgeous restaurant at the impressive Emerald Palace Kempinski offers unforgettable views and a great brunch
WHERE: Emerald Palace Kempinski
WHAT: Italian-Japanese
Must try: Ricotta Ravioli

Impressions:
It blinds you at first. Then it makes your jaw drop. Emerald Palace Kempinski, on the western crescent of the Palm Jumeirah has so much glitter in every corner of its awe-inspiring interiors that it fits Dubai's description as the city of gold. It's flashy but also fabulous, so if you are in the mood to indulge in showing off some Dubai bling, you have a new address. All'Onda, on the sixth floor, fits in perfectly with the rest of the hotel.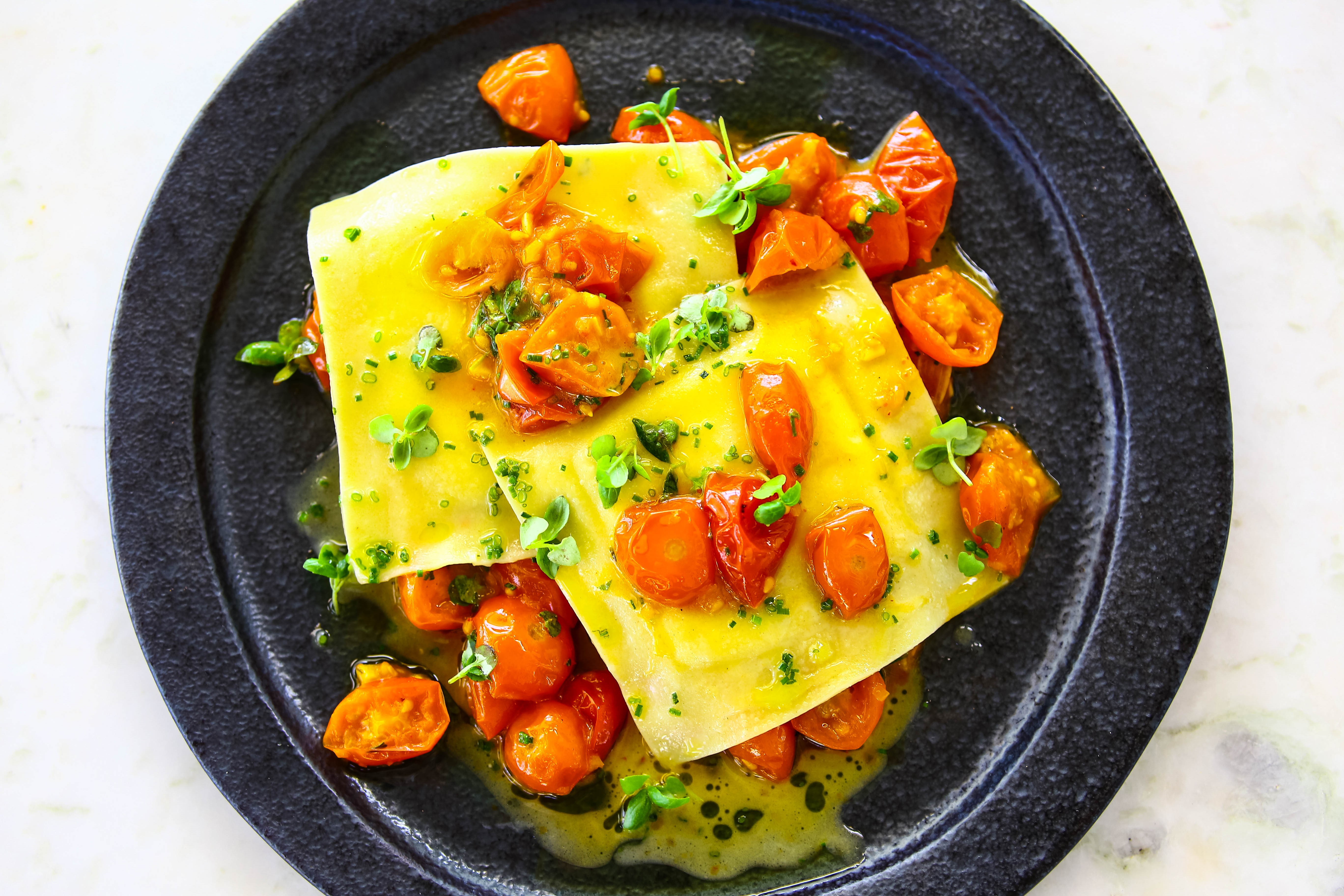 The Dubai outpost of the erstwhile NYC restaurant offers a unique menu – Italian-Venetian with a hint of Japanese and Indian influences. You know you are in for something special when you pass through a wall of greenery and then enter a space that emits a seriously sexy, dark vibe with dim lights and classy décor boasting of gondola shaped lamp shades. But that's just the bar and the indoor dining area. The outdoor terrace is a happy space that offers breath-taking views of the Palm shoreline and the sea on the other side.

The menu is a mix of Italian and Japanese but strangely the combination works well. We loved the Arancini and the ricotta ravioli as much as the sushi and roast salmon. The vibe is casual as you can stroll around the terrace with a drink in hand, take some insta worthy pics and then come back to the bar or dining area to grab a bite. With utterly divine desserts, upbeat music to add to the tempo and a fun ambiance this is one zone that feels great for every occasion – a brunch with friends or an intimate date with someone special.