Bollywood News
Rekha and Shatrughan Sinha's Fight – Blast from The Past
Rekha and Shatrughan Sinha had a huge misunderstanding which was solved because of the efforts of one person
For  nearly two decades, Shatrughan Sinha and Rekha – two legends in their own right - looked through each other. Not an  easy thing to do when you move around in the same  social circle.  In fact  SS's wife Poonam  continued to be a close friend  of  Rekha even as  Shatruji went on  verbal rampage  against Rekha. What started off  as  professional difference on the sets of Rakesh  Roshan's Khoon Bhari Maang  grew  into a non-stop  barb binge for 'Shotgun' who took  every  opportunity to take  potshots at Rekha.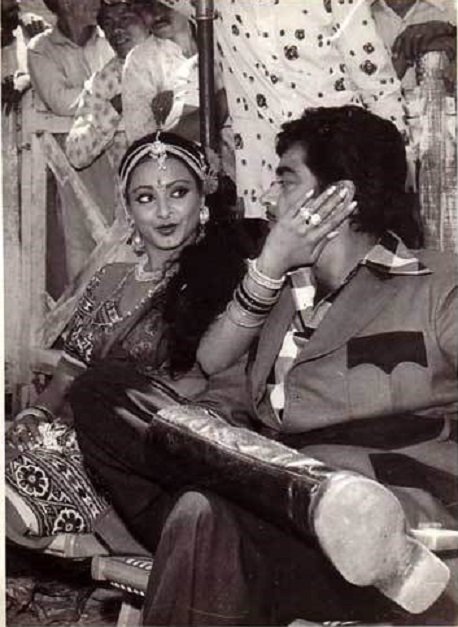 True to her  nature, Rekha held her  peace even as the other  party in the cold war went on a  war path. The cold war and the barbs, which SS admits he  enjoyed, not out of malice but the  sheer fun making  juicy copy, finally ended when  Mrs Sinha could take  the  hostility  between  her husband and her pal any more. Says Shatrughan Sinha , "The  credit for ending  my silly cold war — yes I'm calling  it silly — goes to my one and  only wife. She saw  the futility  of  it , and made  me put an end to it."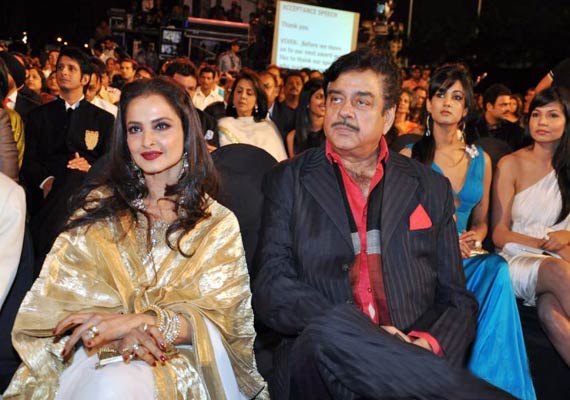 So  how did  it  all start? Shatruji shrugs, "I can't even remember where  it goes back to. We had some  kind  of  a difference  of  opinion  during the shooting of my very dear friend Rakesh Roshan's Khoon Bhari Maang. Before we  knew it,  it snowballed  into something uncontrollable. I blame myself for  taking digs  at  the one and  only Rekha, when it would have been so  much simpler to  just  talk it out with her."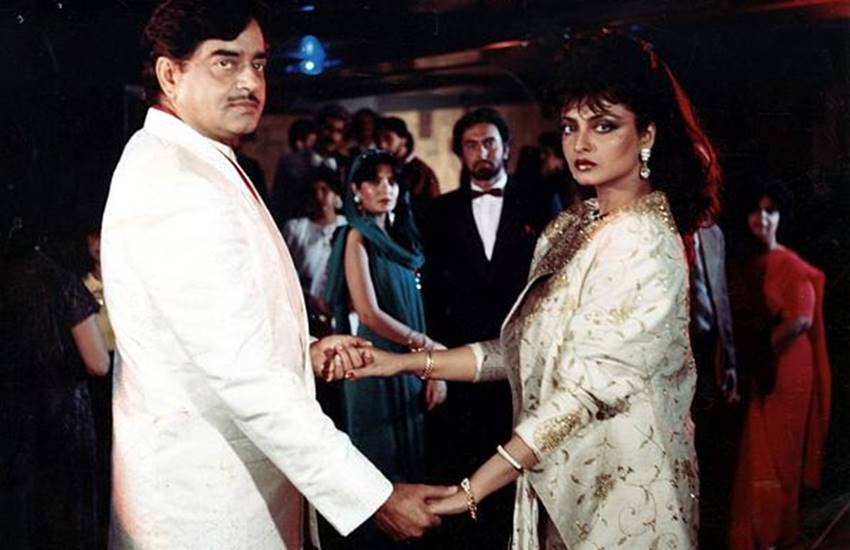 Shatrughan Sinha gives  Rekha full credit for  never retaliating, never  allowing  herself  to be  provoked. "Today we are  comfortable in each other  company. I  can't say we  are friends. But are cordial to one another," says the shotgun star.