Bollywood News
Ranveer Singh's Recent Airport Fashion Is Less Wacky Than Usual
Ranveer Singh is known for his out-there fashion sense but recently debuted a more tapered down look for the airport
Ranveer Singh may be a great actor, recently enjoying critical acclaim for his starring performance in Gully Boy and awaiting his upcoming performance in the sports biopic 83, but he's also well-known for his quirky fashion sense. The actor is often drawn towards wacky and out-of-the-box style trends in his dress sense which some may see as either a hit or a miss. But Ranveer has proven time and again that regardless of what fans may say about his fashion choices, he's confident and daring in what he chooses and he will continue to be so. But recently, Ranveer showed off a more casual look than he usually sports although his accessories and style still had a bit of his trademark fashion wackiness. While at the airport, the Gully Boy actor greeted the paps and media while donning an all black outfit with some of his own embellishments. Scroll to see what he wore!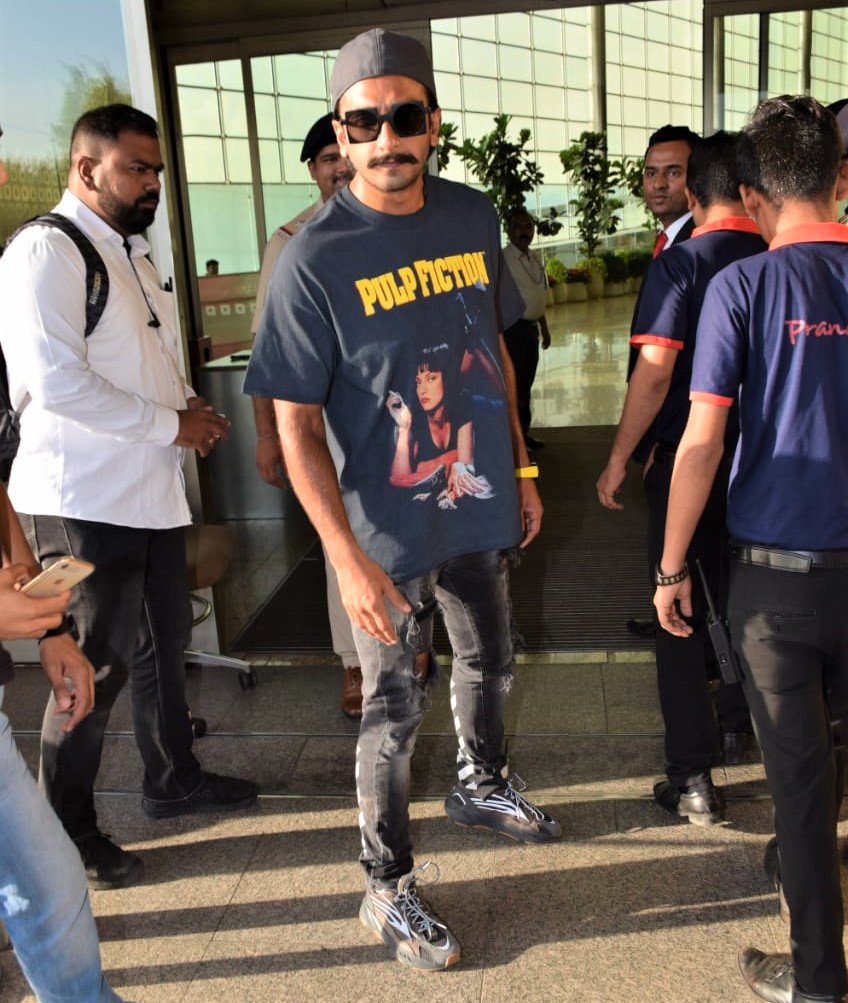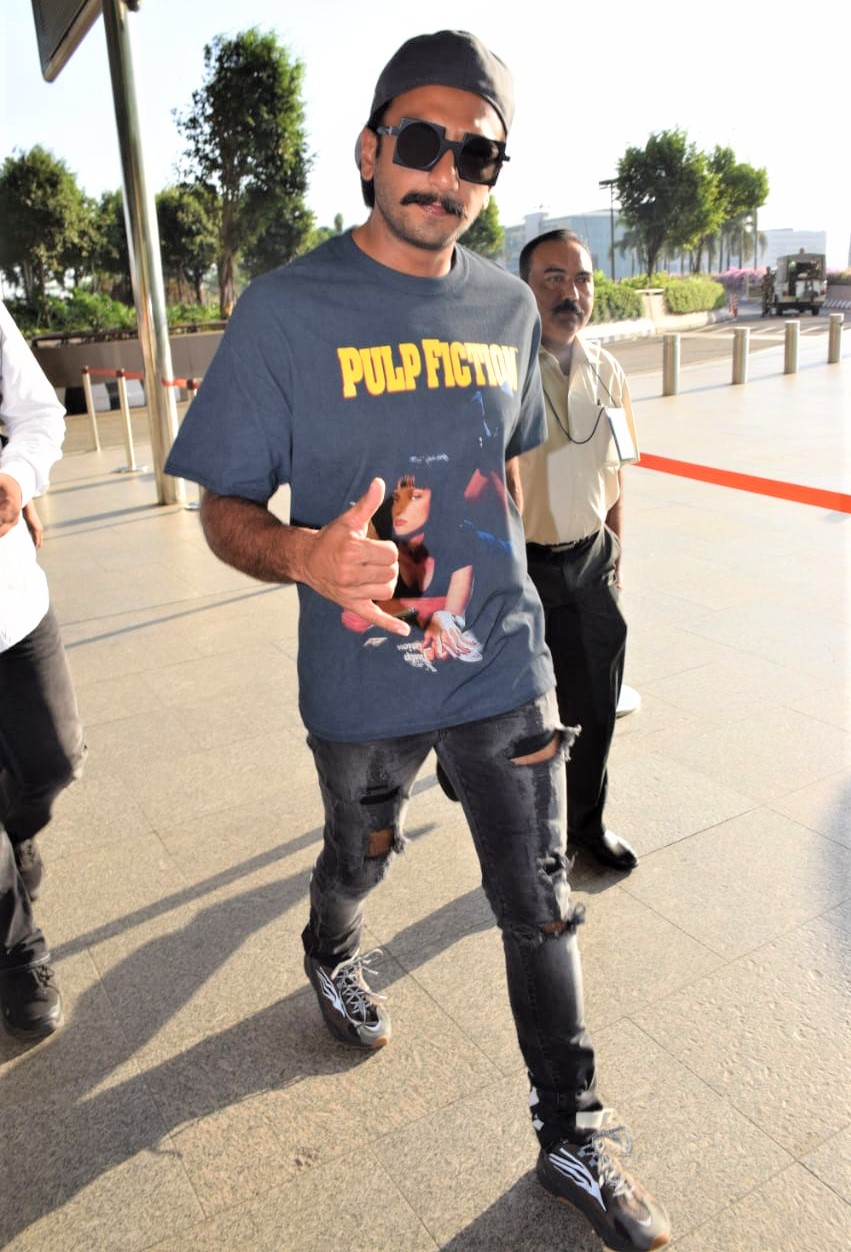 Ranveer's choice of a simple tee with jeans was accessorized with the Pulp Fiction poster on the shirt as well as pair of huge square sunglasses. It seems like the actor was prioritizing comfort for his flight.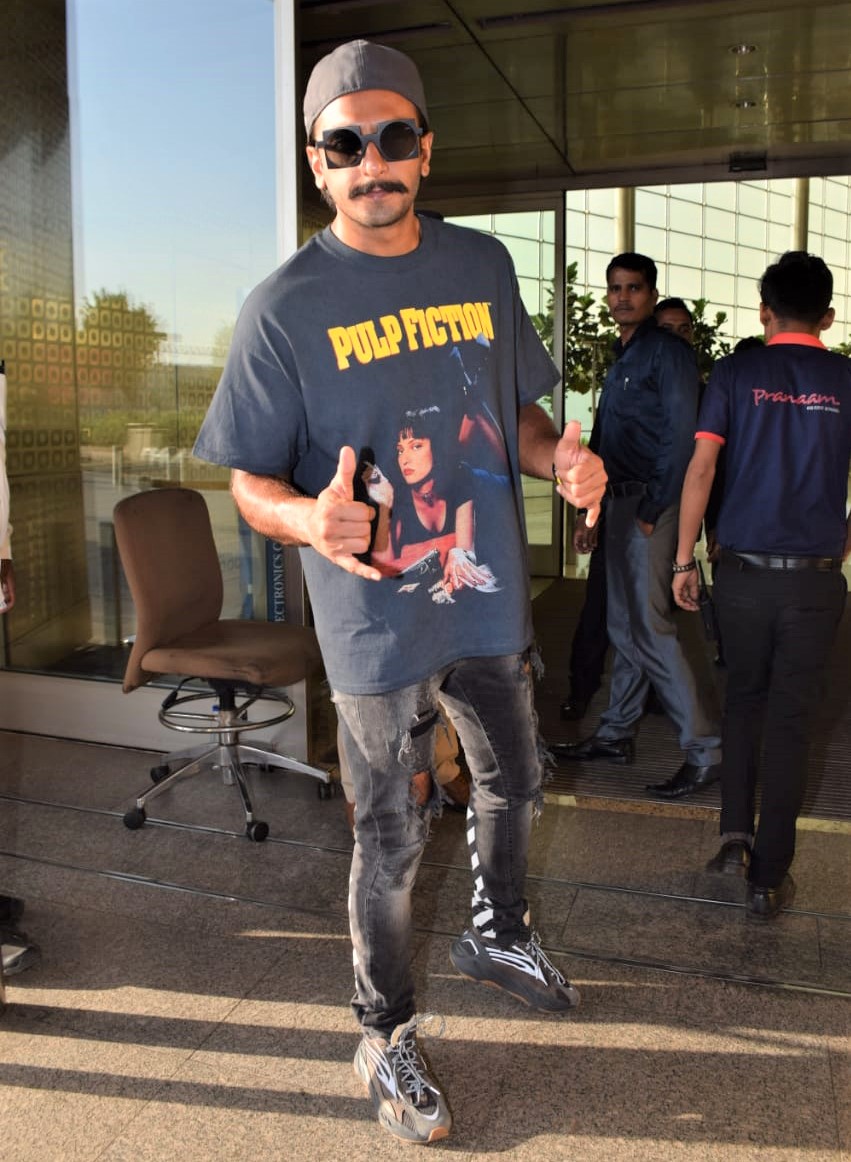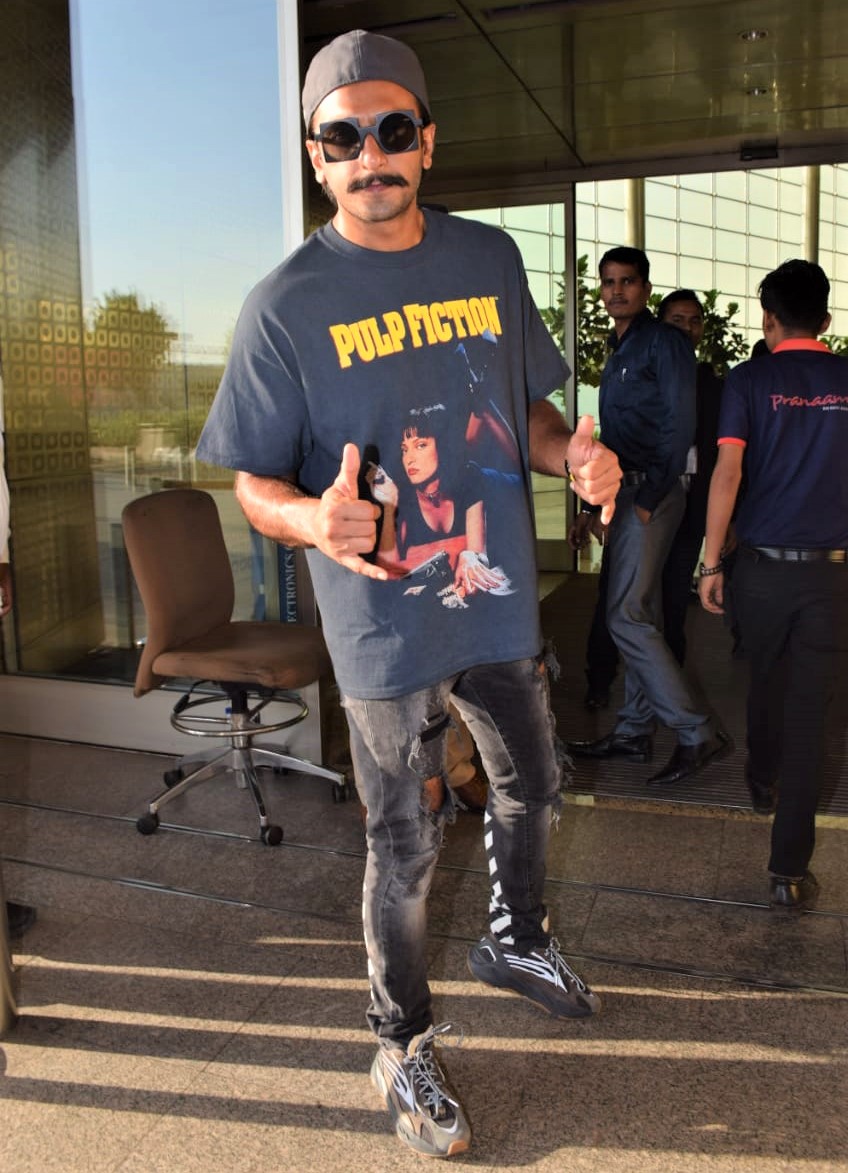 Ranveer will be traveling to spend some time with cricketer Kapil Dev, as he will portraying the sportsman in the biopic 83. The film will follow the Indian national cricket team as they secure their legendary victory during the 1983 Cricket World Cup. Kapil himself was the one to lift up the trophy when India secured their first ever world cup. Similar to how Ranveer has participated in method acting for films like Padmaavat and Gully Boy, he will also be going through training with Kapil to perform his role to the best of his ability. Fans are surely expecting a performance by Ranveer that will really hit it out of the park once 83 hits the big screens next year.