Ranveer Singh Rocks Pajama Chic At The Airport
The notoriously fashion-forward Ranveer Singh showed off an interesting look at the airport recently. Click to see pics
Ranveer Singh is one name in Bollywood that is synonymous with wacky, out-of-the-box fashion looks. The actor has never shyed away from trying something new with his outfits, favouring his artistic expression over what may be safer trends. Ranveer recently took his fashion sense to another level when he returned to Mumbai from Dharamshala, where he was shooting for the sports film 83. Going for an upgraded version of the pajama pant look, he rocked some bright patterned pants with a maroon kurta and a maroon hat and pair of sunglasses to match. Though the look is definitely out there, we have to admit it looks mighty comfortable!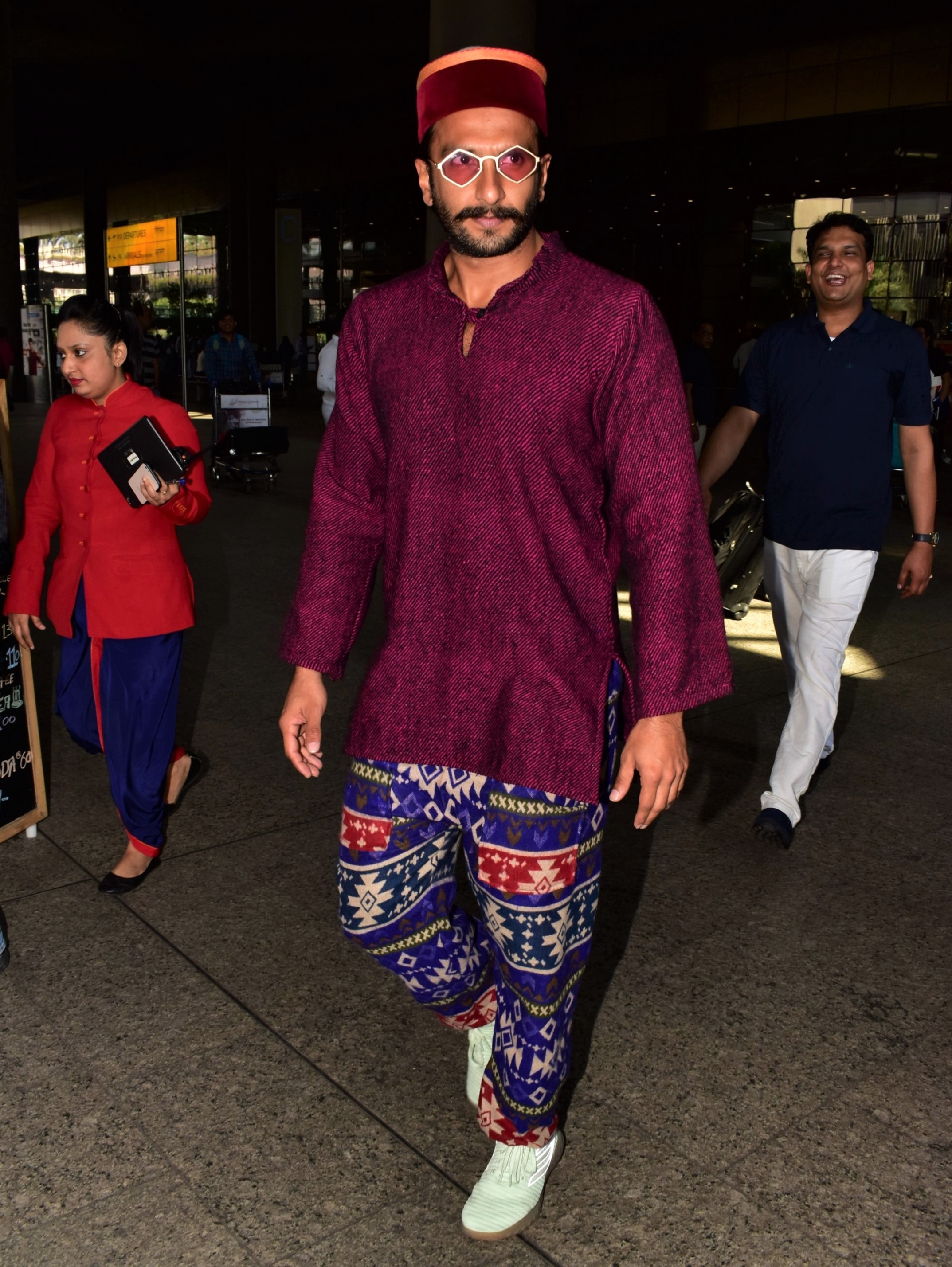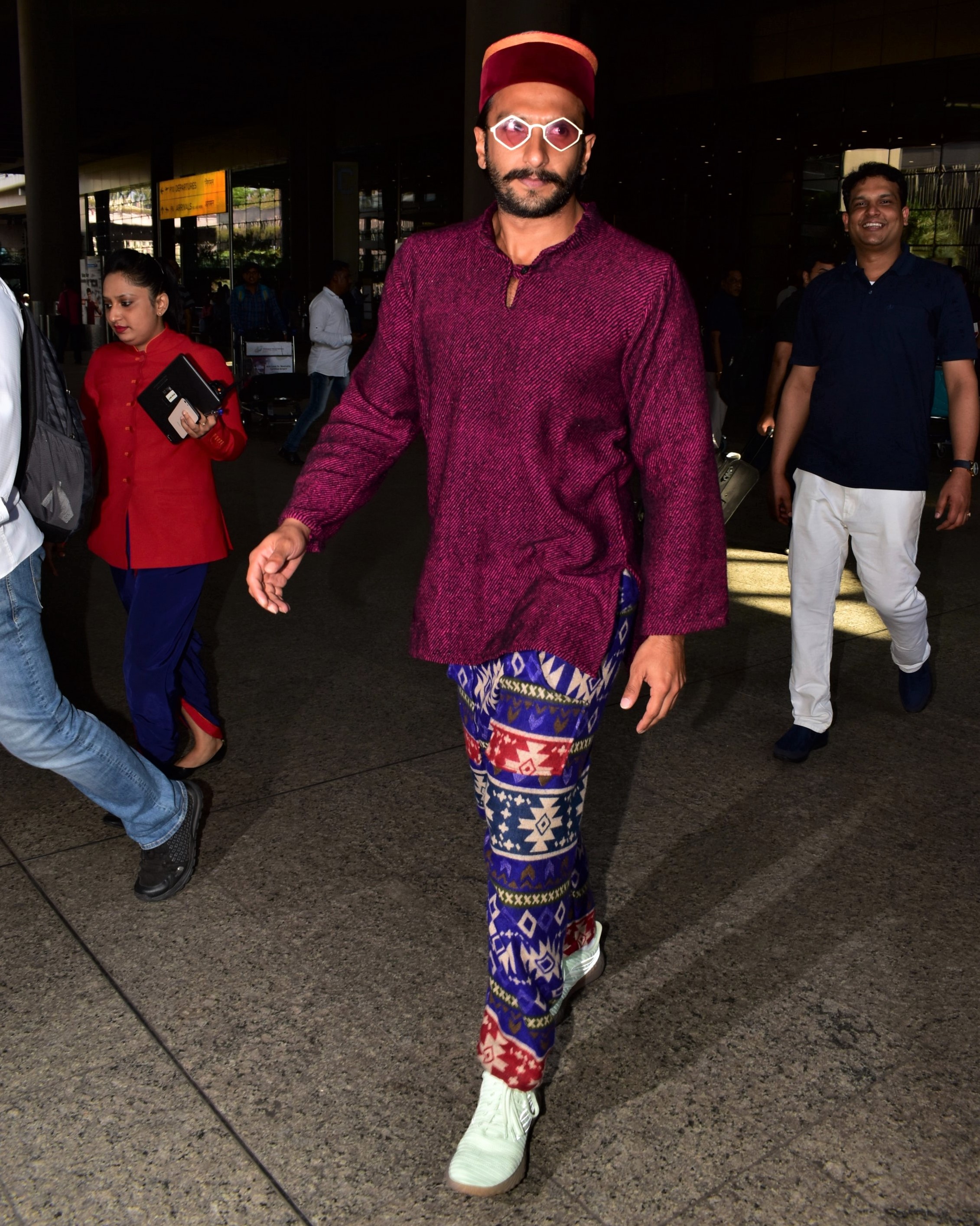 Several fans and papparazzi cued up to get a shot of Ranveer and he happily obliged for pictures by throwing up his signature thumbs-up at the cameras.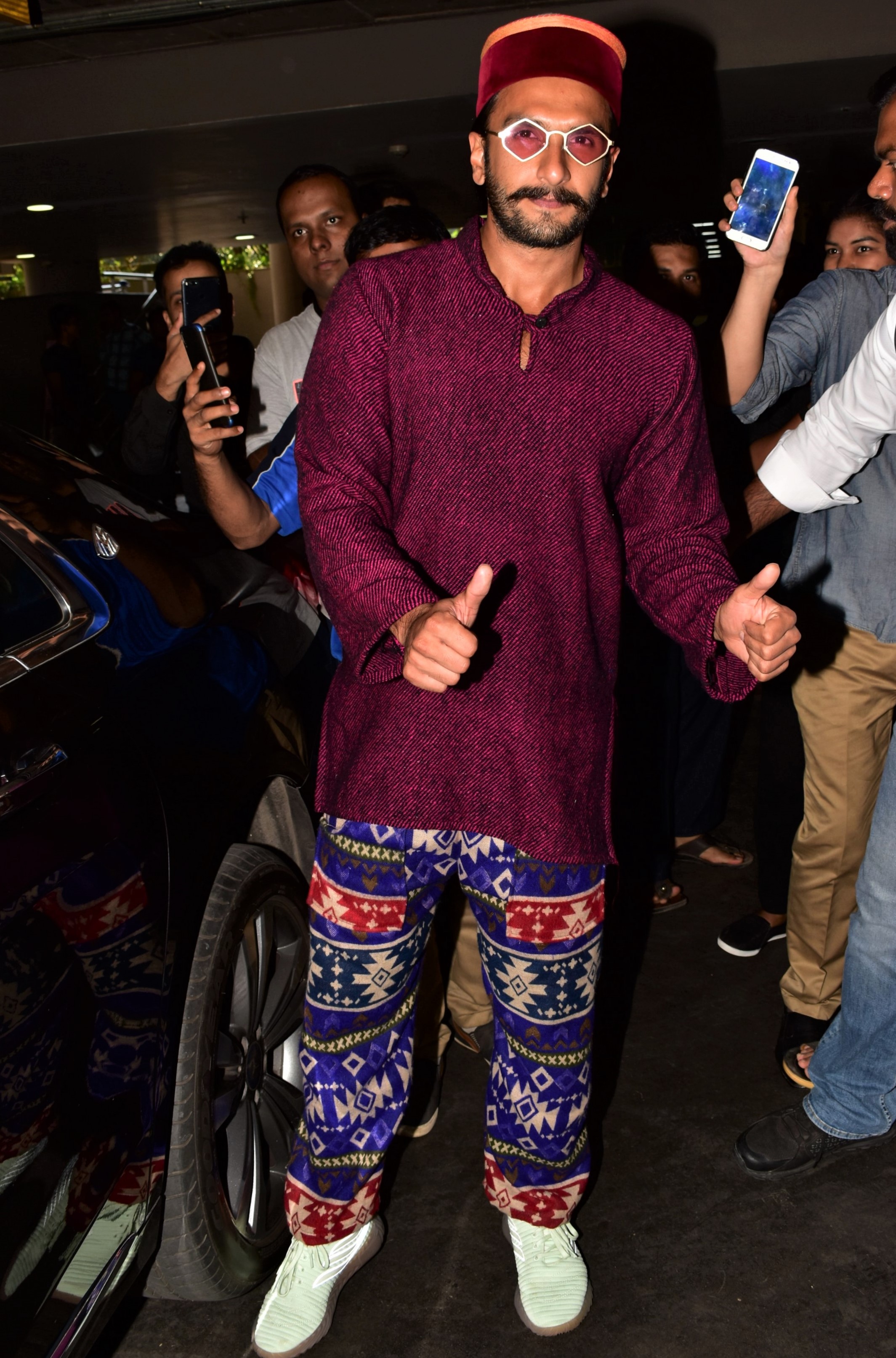 While Ranveer's fashion sense is a common reason he makes the news, the actor has been enjoying much success recently with his lead role in the hit film Gully Boy, based on the rap scene in India. He is set to appear in the upcoming biopic 83 as cricketer Kapil Dev in April 2020. The film is based on the Indian national cricket team's victory during the 1983 Cricket World Cup and is shaping up to be a highly-anticipated sports drama.